Wastewater recycled into paper pellets: Israeli start-up turns muck to brass
A Israel-based environmental start-up has developed a technology to turn recycled cellulose from wastewater into pellets which can be used as an additive for pulp and paper...
Jan 30th, 2015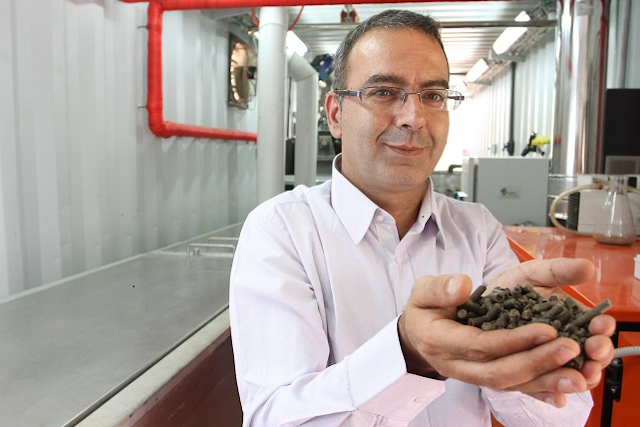 Dr. Refael Aharon, CEO of Jerusalem-based environmental start-up Applied Cleantech (ACT) had his 'eureka' moment while doing his PhD in plant science at the Weizmann Institute of Science, Israel.
At the time he realised how much paper was already collected in wastewater.
Ten years down the line and ACT's Sewage Recyling System now enables wastewater treatment plans to bypass the production of sludge by extracting solid waste beforethe recycling process begins.
The technology sifts through wastewater prior to its entry at treatment centres and produces pellets or pulp form at the end of a conveyor belt in the form of a patented product called Recyllose - recycled cellulose.
Recyllose applications include being used as an additive for pulp, paper construction and insulation products, as feedstock for bio-plastics and as a resource for the production of biofuel and nanocellulose.
To date, the system has been used in Holland by the Dutch company Agentschap to help deal with the "170 tons of toilet paper" flushed down toilets each year.
United Utilities in Scotland, Vert Energy in Mexico and Veolia in France have also used the system.
Speaking to WWi about the challenges of getting the technology accepted by the water industry, Aharon said: "Part of the problem is that the industry is dominated by conservative engineers. And my experience is that when it comes to engineers – well, it's a little like oil and water – they just don't mix. All too often the back-story is one of conservatism and a reluctance to embrace innovation, their attitude invariably 'if it ain't broke, don't fix it' or that when a system does come across as attractive and appealing then to wait for at least 10 years or so to see how it comes out in the wash."
- The full version of this article and interview with the CEO of ACT will appear in the Feb-March edition of WWi magazine. To subscribe for your free digital edition, click here.
#