Integrated substation delivers power and protection
Schweitzer Engineering Laboratories' 7000 Integrated Substation System improves protection, control and management of industrial substations, says David J. Dolezilek, the SEL manager of automation technology.
Sep 1st, 2003
By David J. Dolezilek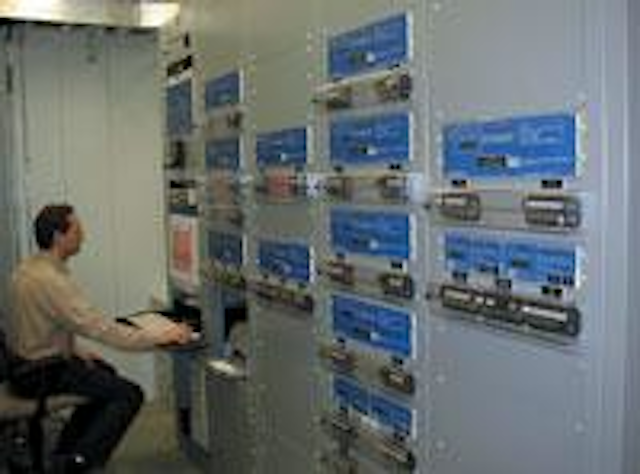 Engineers work on the SEL-7000 Integrated Substation Systems. (Photo by SEL Industrial Solutions Group)
Click here to enlarge image
Providing superior protection at the industrial substation is no longer sufficient; the delivery of power has become increasingly vital. Yet as industrial plants modernise with increasingly complex and sensitive computer-controlled systems, plant managers often don't realise that their power protection and power delivery control systems have become inadequate and beyond patching.
Increasingly complex power applications require power system engineers to continually update their training on sophisticated devices that must be integrated faultlessly to provide safe and reliable power. Increased automation and information are needed to continually evaluate system components.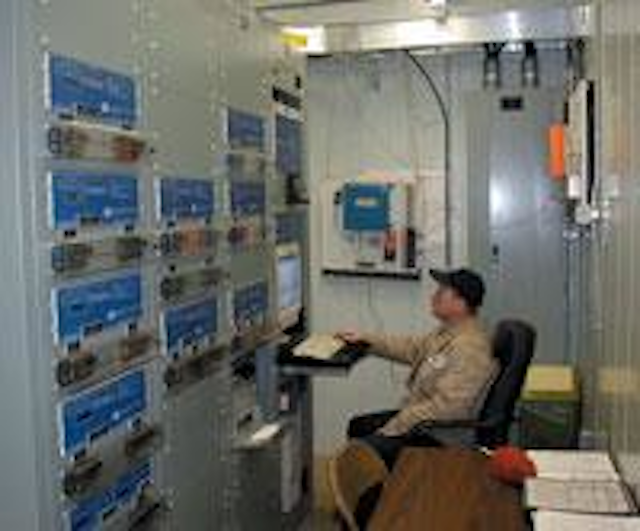 Photo by SEL Industrial Solutions Group
Click here to enlarge image
System integration and automation are not simple tasks. Designing new or upgraded electric power systems requires expertise that industrial users and utilities can no longer afford to have on staff. Power system protection, monitoring and control devices are more powerful to be sure. But to integrate them properly and leverage their capabilities requires the interconnection of IEDs (intelligent electronic devices), use of new communications technologies and installation of advanced power management controls.
The solution for new plants and those in need of updated power protection and control systems is the "drop-in" substation control room. Engineers can now purchase a complete turnkey, or drop-in, control house shipped directly from the factory from select vendors, such as SEL, based in Franklin, Tennessee, USA.
The SEL-7000 Integrated Substation System is a new series of pre-assembled packages that offer complete application solutions coupled with advanced system automation, communication and intelligence capabilities that enable users to better manage their power systems.
The use of multifunctional products such as SEL digital relays can represent a 78% to 90% reduction in capital equipment investments. Modern relay technology also offers advanced diagnostics, alarming, and sequence-of-events and status information, which lower overhead and maintenance costs and facilitate service restoration should a fault occur.
Through the integration of IEDs involved in various protection, automation and control equipment, the SEL-7000 leverages the individual capabilities in these devices to provide greater power system management at lower cost.
Cost effective multifunctional devices and reduced requirements for training, engineering design, and documentation labour lowers costs. The use of devices with much longer MTBF (mean time before failure) reduces maintenance activities and costs.
The SEL-7000 Integrated Substation System streamlines access to power system information and optimises engineering time through automatic event report collection, automatic settings management, and event report analysis software.
In designing a SEL-7000 solution with a customer, SEL engineers can reduce the number of system devices by interconnecting IEDs and integrating functions. Communications connections can be used to do interlocking and high-speed automation control, capabilities that aren't apparent to users who are dealing with individual IEDs, but are quite apparent to engineers who design an integrated system with interconnected IEDs.
Incorporation of SCADA systems within the SEL-7000 improves system capabilities while saving on costs. Legacy SCADA systems use costly remote telemetry units and programmable logic controllers, but SEL has integrated remote monitoring through an advanced communications processor located in its Integrated Substation System.
Operators are also more efficient in emergency situations because they have fewer interfaces to learn. Applying microprocessor relays with self-test diagnostics and instant digital communications eliminates all periodic maintenance cycles for the installed electric terminals.
---
Author's Note
David J. Dolezilek is the automation technology manager at SEL Industrial Solutions Group, based in Franklin, Tennessee, USA.