Disaster challenges open up opportunities for innovation
New microbiological remediation techniques should be examined in the hurricane-damaged US Gulf states and beyond.
Feb 1st, 2006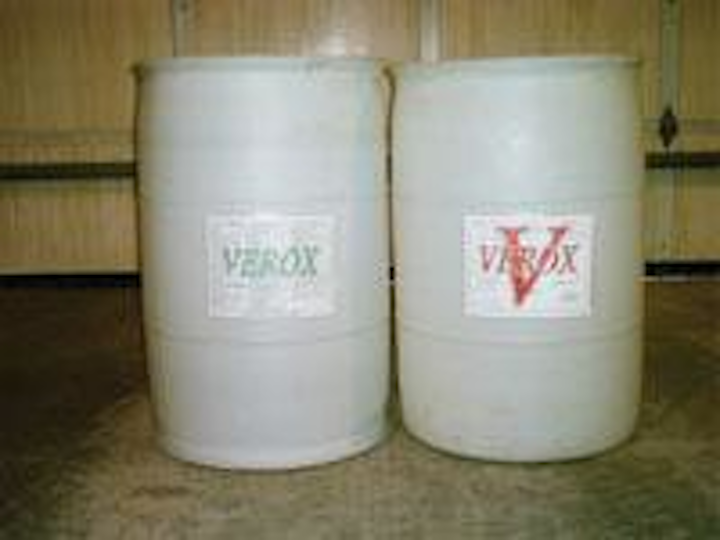 New microbiological remediation techniques should be examined in the hurricane-damaged US Gulf states and beyond. The Verox® Group donated 5,000 gallons of its mold remediation product to help relief teams clean up residences.
Wm. Chip D'Angelo
Many times disastrous situations serve as the unintended catalyst for innovations in technology and engineering. Recent hurricanes that have hit the United States and the flooding that ensued, may have given us the opportunity to examine new approaches to technology.
Devastating hurricanes like the ones that hit Louisiana, Texas, Mississippi and Florida in 2005 were not meteorological anomalies, rather an increasing trend in both Central America and in the southern part of the United States. Experts predict that we will continue to see an increase in frequency and strength of hurricanes as the temperature of ocean water continues to rise.
After the initial concerns of providing rescue, shelter and sustenance to the thousands of displaced residents, disaster relief professionals are left with other challenges, including drinking water contamination, surface pools of water containing a witch's brew of contaminants and pathogens, and mold in buildings.
Industry experts have recognized that mold will develop as a result of excess water combined with organic building materials; the problem, however, is much more complicated. The floodwaters likely contain medical, microbiological, animal and even human waste. The resulting contamination and microbiological growth can contain elements that health professionals recognize as a health risk, some even lethal, such as all known strains of microbiological growth (mold), legionella, streptococcus, and mycobacterium bovis.
Listeria and cryptosporidium have most likely mixed with the floodwater from slaughterhouses and from spoiled food in restaurants and supermarkets, along with cryptosporidium and salmonella staphylococcus.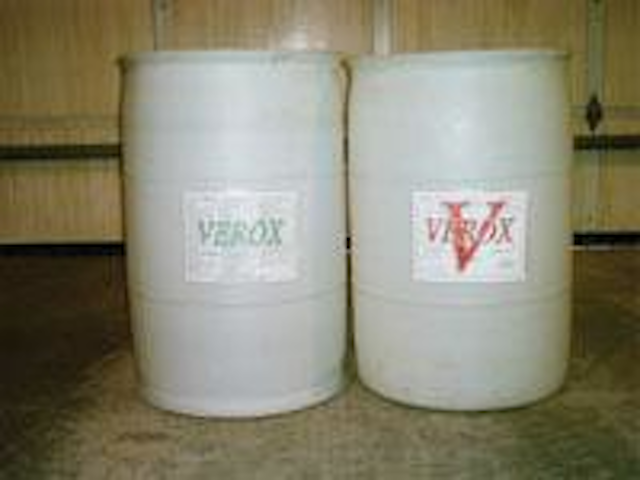 Products using clean oxidizing technologies, such as Verox, help solve water and surface contamination problems.
Click here to enlarge image
It is times like these when disaster relief professionals and environmental remediation experts look to use the most efficient and effective clean up procedures as possible. The unique challenges that face those coordinating the clean-up effort in New Orleans could be the same challenges that experts face in years to come in other US states, including Florida, Georgia, Mississippi, Alabama, and Texas.
After the floodwaters subsided, commercial buildings, structures and residences were left with an abundance of mold and microbiological contaminants. Certain molds produce airborne toxins, which may exacerbate allergic reactions and pose a health risk to children, the elderly and those with weakened immune systems.
Historically, mold remediation and structure contamination would be treated by removal of impacted materials or demolition of the structure. The EPA and other industry professionals discouraged the use of a biocide (specifically bleach) as many were simply killing visible mold in their homes or buildings without completely removing the source of the growth. If visible mold was easily killed it prevented solving the inherent cause, excess water, and did not address residual and unseen mold, both growth and microscopic spores.
Removing the water damaged construction materials affected by mold growth remains the primary activity after a disaster like Hurricane Katrina. The use of a powerful biocidal and virucidal agent incorporated into the remedial action is highly recommended. By applying a biocide with a spray technique or wiping surfaces after removal of severely affected materials will insure a hygienic cleanup.
Advances in alternative clean oxidizing technology have made it possible for both water decontamination and mold remediation to be addressed with the same technology.
New products and technologies developed by Verox® Realm LLC, a company that specializes in chemical technology, are capable of addressing water treatment and surface mold contamination while being environmentally friendly and based on clean oxidizing processes. This proven and widely used process destroys toxic organisms rather than poisoning them. It is an EPA-approved process with no contaminating runoff problems. The products recommended are based on chlorine dioxide compounds and are similar to those used four years ago to decontaminate the federal facilities contaminated with anthrax.
Applications using oxidizing technologies have been proven to have destructive capabilities for a long list of microorganisms, all known strains of mold, salmonella, and e-coli. The Verox products are FDA- and USDA-approved, EPA-registered, accredited by the Underwriters Laboratories, and approved for use in every US state. They are used in water treatment and surface contamination in residential, commercial and medical facilities, including food processing areas, laboratories, and morgues.
Products using clean oxidizing technologies can address wide-ranging water and surface contamination problems much like what officials in the Gulf States are faced with in the aftermath of Hurricane Katrina and Rita.
Thus far, most federal and state agencies involved in the post-flood clean up process have been reluctant to introduce new decontamination techniques, chemicals or new mold remediation applications. With alternative clean oxidizing techniques available, governmental agencies have been lagging behind their private industry counterparts.
Sometimes when dealing with disasters, opportunities present themselves that may provide a better, safer and more efficient method than the ones previously used. The flooding in the Gulf States may have presented one such opportunity when it comes to toxic mold remediation and water decontamination.
Author's Note
William "Chip" D'Angelo is the president of WCD Consulting, an environmental consulting company based in Princeton, New Jersey. He can be reached at +1 (609) 462-6766 or at WlmDangelo@aol.com.
What is Verox®?
Verox is a stable solution of chlorine dioxide used as a biocide and as an oxidizer where it has proven itself against numerous known contaminants found in water applications. The solution maintains a residual level over long periods of time making it an effective solution for applications that require a residual level. Verox does not react with amines, ammonia or ammonia compounds and performs over a broad pH range thereby not affected by fluctuations in pH like chlorine. The solution is used for water purification and sanitation; and by industries to eliminate cyanides, phenol, organic sulfur and sulfide odors. Verox Realm LLC is based in Brooksville, Florida, USA.