Qurayyat Desalination Another Feather in Oman's IWP Cap
Oman PWP has announced that two new desalination plants will add over 500,000 m3/day to the country's supply. Offering steady and reliable returns to investors, companies listed on the stock exchange are proving attractive to investors.
Mar 17th, 2015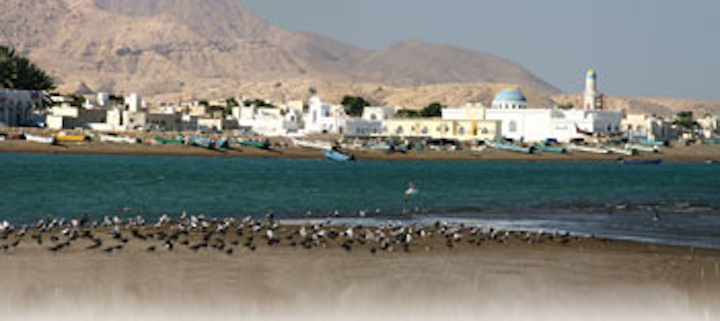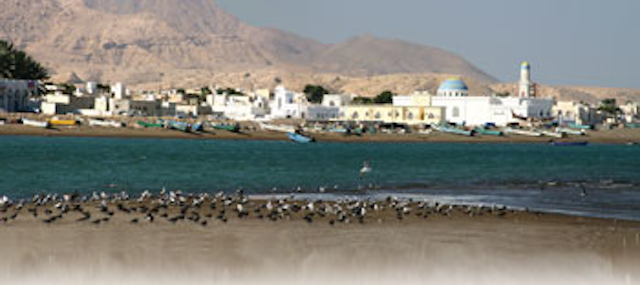 Including Suwaiq, desalination will supply over 1.2 million m3/day of drinking water in Oman

Oman PWP has announced that two new desalination plants will add over 500,000 m3/day to the country's supply. Offering steady and reliable returns to investors, companies listed on the stock exchange are proving attractive to investors. Could Oman's success encourage other Gulf states to list power and water companies?
By Robert M. (Bob) Bryniak
With the build up to Expo 2020 underway in Dubai, the United Arab Emirates (UAE) continues to attract headlines and attention from around the world. Yet the UAE's neighboring country of Oman, perhaps lesser known, is the oldest independent state in the Arab World and in the context of financing water supply, should not be ignored.
Strategically positioned at the mouth of the Gulf with a population of 2.9 million people, the country's economy has been built mainly on oil but tourism – a known contributor to the UAE's economy – is also on the rise in Oman. The country's water market is also witnessing increasing activity.
Most recently, in December last year, Singapore firm Hyflux, in a consortium with its local partner National Power and Water Company LLC, won a US$250 million Independent Water Project (IWP) by Oman Power and Water Procurement Company (Oman PWP).
The company will design, build, own and operate a 200,000 m3/day water desalination plant at Qurayyat, about 20km south of Muscat in the Sultanate of Oman. The plant is expected to be in operation by May 2017 under a 20-year water purchase agreement with Oman PWP, with Hyflux also taking on the EPC role.
This marks Hyflux's second successful foray into the Oman market, and its first as a lead water developer and EPC Contractor. Hyflux was previously the subcontractor assigned by China's Shandong Electric Power Construction Corporation subsidiary to design and supply the water desalination plant developed by Sembcorp and Oman Investment Corporation in Salalah. That plant reached commercial operation in 2012.
More recently, Hyflux bid on the Ghubrah IWP, but was unsuccessful. Market rumours suggest that it was a close second to the consortia led by Sumitomo, who were eventually awarded the contract.
Capacity increase
Quarayyat also marks Oman's launch of its 3rd IWP, following successful desalination plants at Sur back in 2006 and the more recently Muscat Desalination Plant (replacing Ghubrah), which is now in full production. As shown in Table 1, it will be the largest desalination plant in Oman when it reaches commercial operation.
However, the expected Suwaiq IWP will eclipse Hyflux's plant, as it is expected to have an installed capacity of 225,000 m3/day. The award for the Suwaiq plant is expected in late 2015.
With the commercial operation of the Suwaiq plant, water supplied from desalination sources will have a total capacity of just over 1.2 million m3/day in Oman. These plants will account for most of the water consumed in the country and will also represent more than a five-fold increase in capacity since the mid to late 1990s, when the only major source of desalination water was from the Ghubrah Plant located in Muscat.
To view table, please click here.

Oman has had considerable success in encouraging the private sector to develop both the water and power sectors in the country. One of the unique and attractive features of the IWP model in Oman is that investors initially own 100% of the project, unlike in other Gulf countries where private investors and developers can only hold a 40% or 60% stake. Moreover, all IWPs must publicly list a minimum of 35% of their project companies on the Muscat Stock Exchange, typically within three years of establishment. All participants view this requirement favorably as it:
Provides an early exit strategy for the major equity players who developed the project
Promotes development of the local Muscat Stock Exchange in Oman
Allows local investors to participate in the IWP through purchases of the IPO and earn attractive returns on their investments
Ensures that up to 35% of the project returns stay in Oman.
Market reaction has been positive. Listings are typically oversubscribed many times over and stock prices tend to increase significantly over and above the listing price shortly after being listed.
IPO history
The first IPO in 1994 was United Power Company, owner of the Al Manah Power Plant. The issue price was 1 Omani Rial (US$2.6 in today's currency) and the stock last traded at 1.82 OMR. The company has also paid out regular dividends to shareholders for over 20 years, with a 2014 payout rate of 20%. Sohar Power Holding, which included power and water, issued its public shares in 2008 and was oversubscribed by 21 times, one of the highest oversubscriptions in utilities sector.
The company's 2014 dividend return to shareholders was 15%. In 2013, the Sembcorp Salalah IWP was the largest IPO on the Muscat Stock Exchange and largest IWP/IWPP floatation to date, raising OMR86 million ($223.4m). It was 8.3 times oversubscribed and the stock rose 25% on the first day of trading.
The two most recent IPOs were for Al Batinah Power Company and Al Suwaidi Power Company. Listed in June 2014, both were oversubscribed. Al Batinah Power was oversubscribed 5.56 times, while Al Suwaidi Power was 10.51. The most recent dividend return for these listed companies was about 8%, and paid out in 2014.
To date, there have been 10 new stock listings, nine of which are actively trading. As of January 25, 2015, every company is trading well above its IPO price.
This is a major testament to investor confidence of the power and water sector in Oman. Dhofar Power Company, originally listed in 2005 was delisted in 2011, and restructured in line with the power and water sector companies operating in Northern and Central Oman. Listings for the most recent water desalination plant replacing Ghubrah and the largest IPP at Sur are both expected later this year. And both are likely to be oversubscribed, and expected to perform well in the years ahead.
Listed power and water companies are attractive to investors in Oman for several reasons. They offer steady and reliable returns to investors, as payments are guaranteed. The shares are relatively liquid and they offer capital gain in their share price, since there is potential for the companies involved to expand production for water and/or for the sale of excess power to the procurer. This is a real possibility as the demands for both power and water are high and continue to grow in Oman.
Today, actively traded power and water companies in Oman have a market capitalization of OMR867.6 million or about USD$2.2 billion. This is a major capital contribution by the private sector to the Oman economy. It is surprising that other Gulf jurisdictions are not listing more power and water companies on their local stock exchanges.
*************
Latest Development in Oman
Oman PWP announced in mid February 2015 a Request for Qualifications (RfQ) for two IWPs, together with a total expected capacity of 531,000 m3/day. The responses to the RfQ are due March 25, 2015. The plants are expected to be located in the Barka and Sohar regions of Oman. The Barka plant is expected to have a capacity of 281,000 m3/day, and the one located at Sohar slightly smaller at 250,000 m3/day. Both plants are expected to reach commercial operation in April 2018. With these two plants in operation, Oman will have desalination capacity of nearly 1.8 million m3/day.
Robert M. (Bob) Bryniak is the chief executive officer for Golden Sands Management Consulting. Previously he was the CEO of the Oman Power and Water Procurement Company in Oman and then CEO of Palm Water LLC in Dubai. He can be reached at: bryniak@icloud.com.
More Water & WasteWater International Current Issue Articles
More Water & WasteWater International Archives Issue Articles