Consultancy Debate: Emerging Trends in MENA
Consultant's roles in Middle Eastern water projects are evolving. They are now being seen as the "brain" behind complex engineering and corporate contracts.
Mar 1st, 2013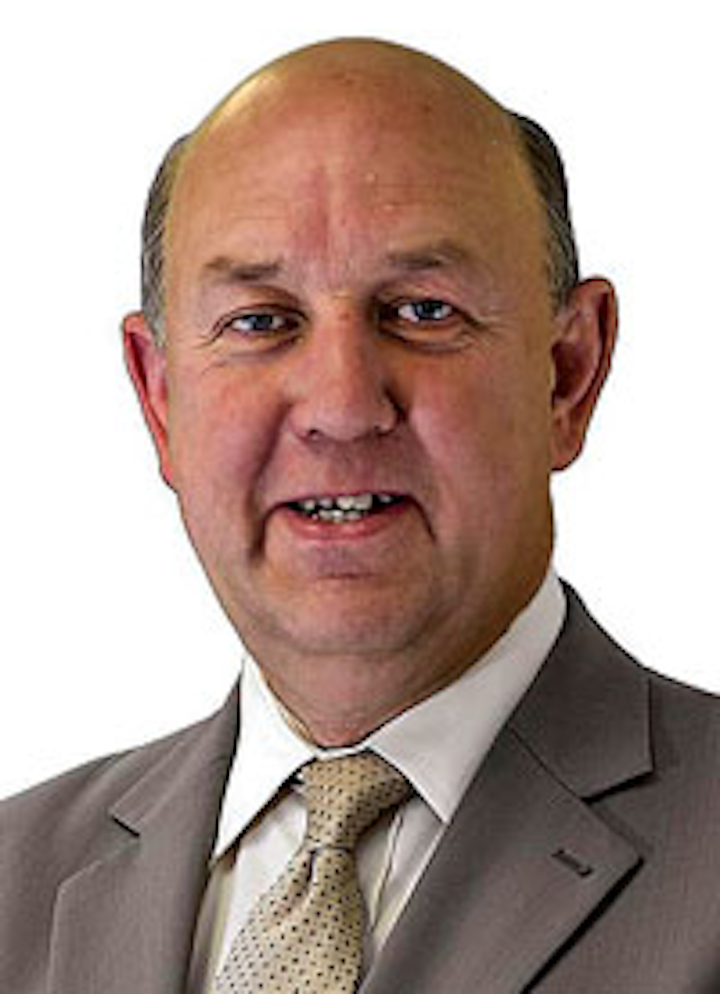 Consultant's roles in Middle Eastern water projects are evolving. They are now being seen as the "brain" behind complex engineering and corporate contracts. WaterWorld Middle East 2013 conference in Doha, Qatar, brought together the region's key consultancies - ILF Engineering, CH2M Hill, CDM Arabia and Arcadis - to discuss the latest challenges.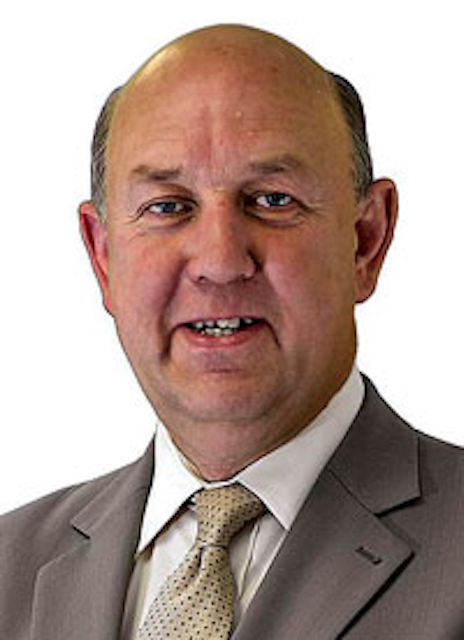 Jim Southworth believes PPPs have not taken off in the Middle East as people predicted 20 years ago
Public-Private Partnerships, otherwise known as "PPP projects", are not a new concept in the Middle East. The Al Manah project in Oman was one of the first independent power projects to be developed in the Persian Gulf using the PPP model, back in the early 1990s. While the successes of these partnerships involving a government body, financier and private entity can be quoted, they have not been without challenges. Bahrain's Muharraq wastewater is one recent example. So how are these relationship-based contracts changing?
PPPs – a balancing act
"As we continue to see more privatisation take place in the region, in Oman and Qatar, the contracts are changing from longer-term operational and concession contracts to more management-based contracts," says Mohsen Mortada, general manager, Arcadis Middle East. "What utilities are trying to do is to learn best practises and transfer them from the west where they been developed over many years into the region. This trend will continue in the region in Saudi and the UAE."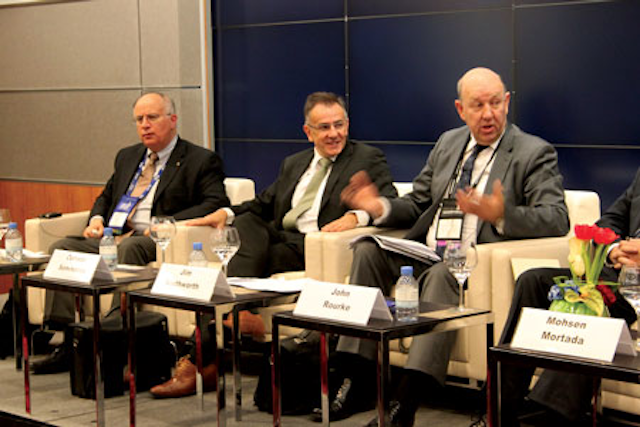 The price is right: the consultants agree that new entrants in the market offering cheaper services are undercutting and undeserving the water market
John Rourke, regional manager of CH2M Hill in the UAE agrees that PPPs are changing in the region.
"The PPP market here is in its infancy - it needs to develop and mature a bit more," he says. "Everyone knows where they need to get to - a point where there is a return on investment but this could be after the plant is completed – five to eight years down the road. So there's a race on because as soon as the investment comes back, there's a chance for the investor to sell it. Most of the PPP investors that come here will want the option to sell within the 20 year concession project. They will want to sell it at a relative peak where they can get the money back.
"The thing about PPP projects, it's not about the shiny plant that gets a taken over certificate. That is so small in the grand scheme of things. It's the mortgage – that's where it lies – providing a facility that is not on the capital budget of the government, but funded by others and they need to make their money, which they do effectively on the mortgage."
Others believe it is a difference between managing power/water plants and wastewater facilities that can impact PPPs.
"For the PPP, it has been in business for over 20 years," says Khalil Atasi, chief executive officer of CDM-Arabia. "I believe in the Middle East there have been some cases where they have worked well – in power and desalination where they co-locate. In public infrastructure such as wastewater, in my observation, I don't think it's been going well for the clients, or the contractors, or for the management consultants. The reason is it's not well invested or implemented and there are not great incentives for the management contractors of the PPP to really come out as a win-win situation."
Apples and pears
Increasing competition, price and quality is another issue that the consultants raise.
"The buying habits of clients are changing, some positively and some negatively," says Mortada. "We see a lot of competition with bids coming in from various consultants – they're not comparing apples to apples, but the clients see them as the same. It doesn't allow a fair comparison. We have been pushing to develop framework contracts where consultants use contractors that are pre-qualified. They have the credentials and delivery capabilities."
Corrado Sommariva, managing director of generation in the Middle East, ILF Consulting Engineers, raises concerns about a lack of technical knowledge of newer consultants on the market.
"There are consultants operating that are not properly informed about what the different water technologies can offer, which might lead to the wrong advice being given to clients and ultimately, the wrong decisions being taken. This is much more important nowadays as we know that the technology being used today is gong to be much different from the technology being used in 10 years time. For example, 30 years ago – in the 1970s – the technology wasn't changing that much."
Sommariva references a project in Dubai where ILF advised a client on a $3 million dollar capital investment. Subsequently, the client was able to save 3MW of internal power consumption of their desalination system. He says this allowed them to break even within two years of operation.
He also warns about consultants giving wrong advice and the repercussions of redundant facilities.
"When a public institution asks a consultant to contribute to a master planning document – only 20% of the water produced by desalination is used by domestic purposes and 80% is used for industrial purposes and irrigation. Still, you have the consultants that advise the clients that in the master plan, they need another 100 million gallon desalination plant and to put another MSF (Multi-Stage Flash) facility in place. This causes damage not only to the client but also damage to the community and society as that plant will not become an asset – in 10-20 years it will become a burden. The cost for water per cubic meter compared to from wastewater will be higher."
A worthwhile investment?
For utilities and government agencies that might question the additional costs that consultancies add to projects, Atasi is quick to justify the expense.
"The 2% project costs of consultancy services can save you tremendous amounts of money in the project construction costs and even the operation," the CEO says. "The point is, if you are providing professional services, you are the brain of the project, the CPU of the project. An extra penny paid in the project is an extra cure for the future of the project that can save you tremendous expenditure and trouble of fixing things, or on the operation and maintenance."
However, the quality of professional services is being undercut but cheaper offerings, Atasi says. "Right now, the lowest price wins. Everyone is going for the lowest price, unfortunately. When it comes to professional services say, for heart surgery, I'm not going to shout for the lower price surgeon. I would go for excellence, to get me the best solutions."
Sommariva says sometimes even a 1% cost on a $100 million project will get questioned, despite the potential savings. Independent consultant Jim Southworth believes it comes down to ethical views and companies are out there operating who don't share the same views.
"There's work there and they're bidding projects on low price," he says. "So there's still a strong momentum and movement towards low price engineering services. How do you stop that from continuing because ultimately the value of contributions at the beginning of a project, to get it right, is way beyond the 1-3% it will cost the client to pay for that service? How do you create that change? You can vote on your feet and walk out of the job but people will step in and take it."
Atasi says he has done exactly that – walked away from a job.
"I have walked out of jobs where I felt it would be a disservice to the client at the end of the day if I accepted what they wanted or had in mind. I tell them, God help you, if you want a cheaper price – go to the bodyshop and figure it out. Once I see those blueprints, and I put my company name or professional name on this piece of paper, it has to stand under scrutiny. I have walked out on jobs where I've said this could be a problem and the project would lose money from day one. It's a very serious problem."
Technical excellence
With price, and the lowering of it, becoming an increasing factor, this now means a consultancy's reputation, technical knowhow and experience is becoming more important, says Sommariva.
Arcadis/Malcolm Pirnie's Mortada highlights the framework basis as a solution.
"The issue that we have is the transient industry, community – they come here, they work for three to four years and then go. Finding the technically competent resources that will stay is hard. Everyone wants the best resources – there aren't too many resources to go around. You bring in a second tier, or less known quantity, it would be different.
"What a framework contract would do would stabilise the industry, and new consultants coming into the market – without compromising the quality. In this market, it would be difficult to turn into a bodyshop. I think we're seeing firms specialising in different areas – some better in solar desalination, and some in wastewater reuse. We have to commend technical excellence and rates to go with this."
Sommariva believes such an outlook should translate through all members of an organisation, and shouldn't just be spearheaded by one or two individuals.
"I would like to respectfully disagree somehow," he says. "Technical excellence is not one or two specialists in the company; it's a culture you instil in the company. For example, in ILF I cannot do all the desalination projects, so we have to ensure the engineers are following some kind of practise, which brings them to a level of technical excellence and the benchmark it set up by the company."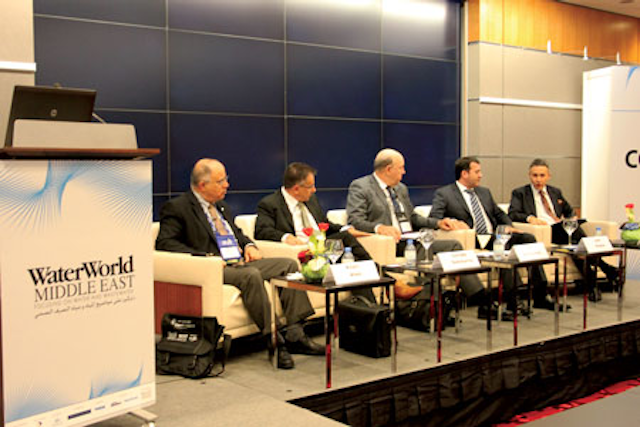 From left to right: Khalil Atasi, CDM; Corrado Sommariva, ILF Consulting Engineers; Jim Southworth, Jim Southworth Consulting; John Rourke, CH2M Hill and Mohsen Mortada, Arcadis/Malcolm Pirnie.
Mortada agrees but raises the point that part of the Middle Eastern culture is that local companies like repeated business with the same person: "When clients are buying into a company, they know they are buying the company but they like the face that goes with it – it's the culture."
Concluding remarks
Meanwhile, Hyder Consulting agrees upon the need for technical excellence yet highlights the time and investment needed to get to this level. "Regarding technical excellence, to get there you need an education system that is top class and that has been there many years, such as in the UK, US, Australia and other countries," says Peter Porrello, client relationship director - MENA Utilities at Hyder Consulting.
"You take a graduate, bring him into an organisation and train him by the company, which takes two to three years. He then becomes assistant engineer, engineer, senior engineer and then 15 years later is technically excellent. Now it becomes more important on how we're going to finance technical excellence when we are trying to finance it from the Middle East, or Asia. That's why it is more urgent to create a delivery model that protects technical excellence and also creates centres of excellence."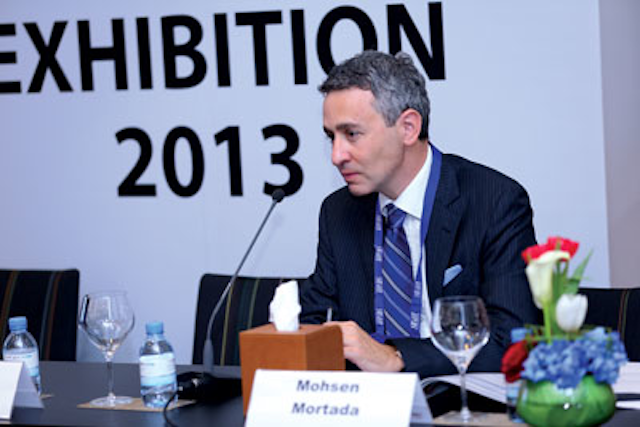 Arcadis/Malcolm Pirnie's Mohsen Mortada emphasizes the importance of relationships between consultants and clients
The topic of PPPs – their success and failure – will continue to form part of water sector development in the Middle East. The issue of price, and being undercut by smaller, newer market entrants is one challenge not just affecting consultancies but also equipment suppliers such as membrane manufacturers across the sector.
Southworth summarizes the discussion: "PPPs have been around for almost 20 years. Have we advanced very far? Probably not. From the way we are speaking now it's made out to be something new. It's not really taken off to the extent that people thought it would 20 years ago, actually combining and bringing together people in a group."
- The next WaterWorld Middle East conference and exhibition will take place in October 19-21 2014, Abu Dhabi, UAE.