Advances in Membrane Technologies: The New Frontier
There's a lot of work going on in membrane research and development, and while energy efficiency is still a priority, the focus today has really moved to renewable energy and in particular, how to best use renewable energy in conjunction with membrane technology. What challenges come with this?
Mar 1st, 2016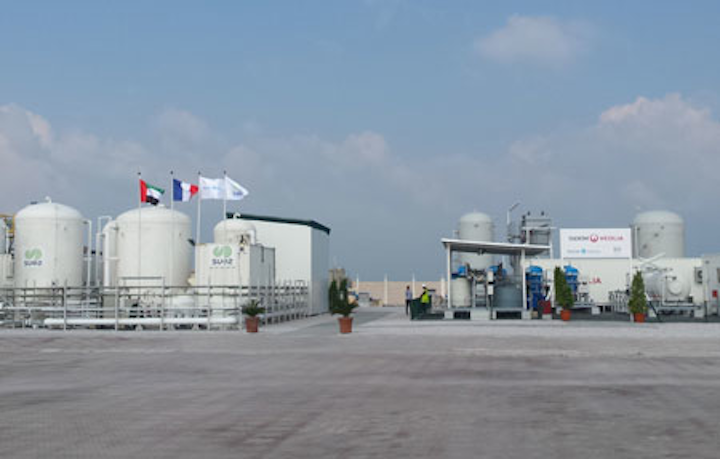 There's a lot of work going on in membrane research and development, and while energy efficiency is still a priority, the focus today has really moved to renewable energy and in particular, how to best use renewable energy in conjunction with membrane technology. What challenges come with this?
By Leon Awerbuch
One of the major challenges in a photovoltaic (PV)-membrane project is the ability to provide continuous operation of reverse osmosis (RO) membranes with renewable energy. At present, however, this type of plant has to be connected to the electric grid to provide the power when sunlight is not available. That's because a RO-PV plant faces two major challenges: first, you can't store the electricity as battery storage on a large scale is not yet practical, and second, it is not able to allow 24/7 operation of the membrane.
On the other hand, it is relatively straightforward to couple membrane technology and solar energy in a plant that is also connected to the electric grid - whenever solar energy doesn't work, then you get the power from the grid.
However, that is basically an interim step as nations are ultimately driving to minimise fossil fuel consumption. What we are looking at now is how to continuously operate desalination plants with renewable energy, and how to find the optimum between operational costs (OPEX) and the capital cost (CAPEX).
The cost of producing water is variable depending on the cost of energy, which is a significant component of OPEX. In renewable energy, there is a balance between capital costs of the renewable part to generate the heat or electricity, versus the costs of the desalination portion. The optimum between OPEX and CAPEX is still to be determined, and we are looking to find the best solution.
Efficiency
To find the optimum, we're trying to increase the efficiency of desalination, so the solar part or renewable part has to be much smaller and less costly. However, it is not yet clear where the optimum lies. For example, if you operate a PV part-time, you have to significantly overdesign the membrane capacity to meet daily potable water requirements.
Without battery storage, we could invest in larger membranes - let's say, double-sized membranes. So if we have only sun for eight or nine hours a day, then we would have to balance and build the desalination plant capacity for 24 hours to meet the capacity requirements each day.
There is interesting work going on now on using membranes without a battery but allowing it to fluctuate up and down depends on the availability of solar energy.
Proving ground: Masdar's Ghantoot facilities will demonstrate how pilot plants can operate over the long term
Mascara, a French company, is trying to develop a technology that will show that the RO can work in variable mode - up and down, slowing down when the solar insolation is low, and also running at peak capacity (see page 12). That really requires a lot of learning and development from the point of finding out how RO membranes can resist fouling in variable operation.
Normally, we'd assume that the membranes should have base load operation with relatively small variations. In this case, that really takes on the challenge of varying operational conditions of membranes when fluxes are vary continuously through the day. That's one interesting angle of coupling solar energy with a membrane.
One of the units that will be tested at Masdar's Ghantoot facilities will be supplied by this French company. It will be interesting to see its performance, because it is important to demonstrate that the pilot plant can operate successfully over the long term and provide desalinated water for daily supply without battery storage.
The question to be answered is, what is the performance of a membrane at variability of fluxes and operational conditions, which differ during the day with the solar changes. That's quite new and interesting. If it proves that membranes can work at variable condition of flow and so on, then we could probably try to optimise the cost of renewable energy and the cost of the membrane.
Other Technology Advancements
Of course, this is not the only area of advancements in membrane technologies. Broadly speaking, membranes are continuously advancing to further improve performance, energy reduction, recovery, and fluxes. Ideas include using a membrane distillation (MD) desalination process that could be classified as a hybrid of membrane as well as a thermal process. The challenge is how to increase recovery up to the point of limiting the volume of discharges.
Research continues into graphene membranes as does the development of new ideas about different membranes aimed at continuously improving their fluxes and reduce energy consumption. It's continuous but not dramatic developments in membrane technology.
A lot of effort is also focused on membranes in wastewater reuse with membrane bioreactors, ultrafiltration, micro-filtration and pre-treatments that help the reverse osmosis process as well as allow effective wastewater treatment and reuse/recycling.
Solar stumble: RO-PV plants face two challenges: storing the electricity in batteries on a large scale and allowing a 24/7 operation of the membrane
There is new work on forward osmosis. A good example of the latter is the test that is going on now at Masdar's Ghantoot site in Abu Dhabi in cooperation with Trevi Systems, which has developed a process that uses forward osmosis and a polymer as the draw solution.
Polymers have a very high osmotic pressure, so they draw the permeate from seawater through forward osmosis. The permeate water is absorbed in the polymer at low temperature. Then solar energy heats the mixture, and at a higher temperature, the polymer separates from the water. The pure water is the product, and after cooling in heat exchangers, the separated polymer is returned to the forward osmosis membrane process.
This concept is also now being tested to answer questions about energy consumption, purity of product water, and fouling of the membranes.
There are also other ideas being developed by Suez Environnement involving liquid-liquid ion exchange, which also depends on temperature differential for ion separation and allows higher recovery.
A lot of research and development is being done, in both universities as well as in industrial practices, regarding energy recovery as well as in energy reduction and recovery of total volume from industrial and municipal waste as well as reject brine or concentrate from reverse osmosis to minimise the discharge for disposal.
Hybrids
Then there's continuous interest in the hybridization of thermal and membrane processes which, in a sense, reflect some of the ideas how to best use both processes.
As we have discussed, there's huge interest in solar energy, or renewable energy in general, but solar is clearly the forefront. We also have a well-proven, large scale demonstration of wind power in Australia. Now the emphasis is on solar thermal desalination with hybrid processes. A lot of work is being done on how to work both the membrane and thermal processes together to get the lowest cost of desalting water.
The New Frontier
As a director of the International Desalination Association (IDA), I am frequently asked about how much further can we reduce energy consumption. A few years ago, the IDA created a global Energy and Environmental Task Force that challenged the industry to achieve a 20% reduction in desalination process, and I believe that has now been accomplished. Although the IDA did not produce formal guidelines on how to do this, many companies really pushed the envelope in achieving significant reduction. Now we are also focusing on reduction of fossil fuels and replacing them with renewable energy. That is a major goal of the new Global Clean Water Desalination Alliance - H20 minus CO2 (GCWDA).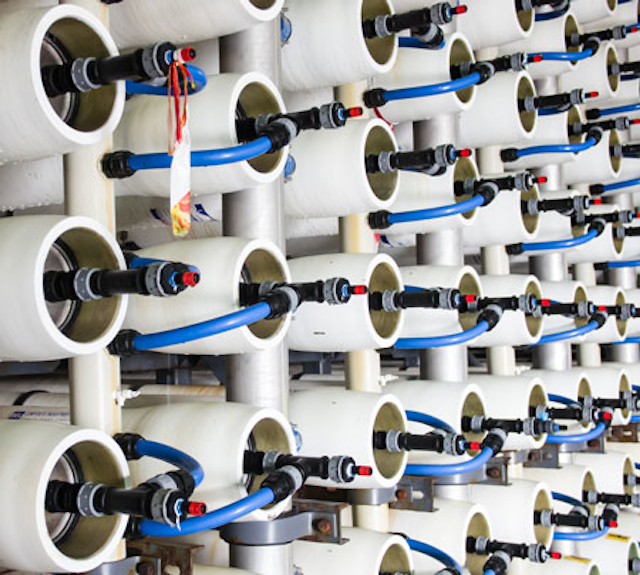 Evolution: Membranes continue to advance to further improve performance and energy reduction
I am also frequently asked if there is a specific technology that offers the greatest promise for the future. Personally, I don't yet see an immediate breakthrough in technology, although there's plethora of ideas coming around and a steady stream of claims of major breakthroughs.
The low price of ACWA Power International in competition for 200 megawatts PV power plant for The Dubai Electricity and Water Authority (DEWA) in Dubai was below 6 cents for kW hour. That is competitive with fossil fuel today. Renewable energy or solar energy also makes a good case for desalination in areas like islands and remote locations where you need to bring fossil fuel, which is very expensive.
Even in mainstream desalination, the idea of using solar or renewable energy really starts to make a lot of sense from both economic and environmental reasons.
Although the efficiency of desalination is very high and we are approaching 3 kW hour per cubic meter of water produced, in total, we still consume significant amounts of fossil fuel today.
The idea is to substitute fossil fuel with solar energy. I have read that every year on the earth's surface, the solar radiation energy is 1400 times greater than all of the production of from conventional energy sources.
This is the reason for enormous research. That's why we are focusing how to capture it and make it efficient, and why we are exploring membrane technologies that will enable us to tap its full potential to produce water reliably and at the right price, and harness the power of desalination to benefit all people.
---
Leon Awerbuch is a director of the International Desalination Association and president of Leading Edge Technologies. He can be reached at letleon@comcast.net
More Water & WasteWater International Current Issue Articles
More Water & WasteWater International Archives Issue Articles