Blueprinting Water Innovation in Singapore
Ahead of the Singapore International Water Week in July, WWi takes a look through an outcome document from a technology and leadership summit held in Singapore that will be used to form the agenda for the event.
May 1st, 2016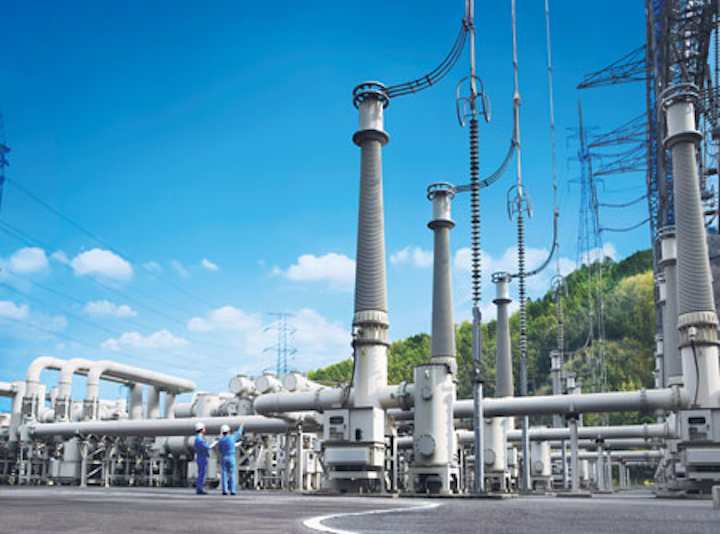 Ahead of the Singapore International Water Week in July, WWi takes a look through an outcome document from a technology and leadership summit held in Singapore that will be used to form the agenda for the event.
By WWi staff
Ahead of this year's Singapore International Water Week (SIWW), utility PUB released the report entitled: Water Technology Futures: A Global Blueprint for Innovation. Called an "outcome document" following the SIWW Technology and Innovation Summit in 2015, it aims to provide clarity on where the promise lies for water innovation and in what areas Singapore should be investing its limited resources and attention.
Seven stages to water independence
Singapore's former minister for the environment and water resources, Dr Vivian Balakrishnan said that "water had always been an existential issue for Singapore" but said that innovative technologies had played a crucial role in overcoming this vulnerability. Dr Balakrishnan outlined seven practical measures that he said Singapore could take to become water and energy independent by 2060:
Improve the energy efficiency of RO through research and development (R&D)
Decrease the energy consumed by pumps by reducing the distances over which water is conveyed and rectifying leaks with smart technologies
Recover energy from used water via anaerobic treatments
Generate energy from solar power by installing floating solar panels over water
Harvest the potential energy of falling water, using hydraulic micro-turbines
Reduce per capita water consumption
Prevent water leakage through pipe maintenance.
The report said there is a need to prioritise different Technology Focus Areas (TFAs) for clean water and wastewater. These TFAs were ranked by four categories:
High priority (low-hanging fruit)
High priority (disruptive)
Medium priority
Low priority.
Applying technologies at a large scale
The adaptability of a technology determines its applicability in various contexts, the report went onto say. The scalability of a technology is important because its efficiency and efficacy should not be compromised as its adoption widens. It was emphasised that there is a need for technology that actually works, pinpointing the fact that many technologies have eventually proved to be ineffective when applied at a large scale. It was agreed that the "high priority" label should be given to technologies that have the highest potential future benefits and are adaptable to varying circumstances.
Multiple case studies were presented in the report demonstrating how water technologies were being developed and deployed.
Case study 1: Reducing water use and environmental impact in the industrial water sector (Mitsubishi)
Water conservation and management is increasingly taking high priority in the corporate agenda of industrial users. Being large volume users, corporations are becoming more aware of issues such as water scarcity, stricter standards for wastewater discharge, and the reputational risk when citizen activism points to the role they might have in causing wells to run dry.
One industrial water user is Mitsubishi Electric Group which has set the goal to achieve 100% recycling of water to eliminate unnecessary wastewater, encourage water conservation and promote cost-savings. Looking into various technologies to meet this goal, the company used a High-density Microbubble Cleaning Process, which applies high density, microscopic bubbles 1/100th the size of normal bubbles. These microbubbles have adsorption properties that attract impurities like microscopic oil in the water.
Mitsubishi Electric has been applying the microbubble cleaning system to its own operations since 2006, for production processes as well as the cleaning of greasy machine parts. The process has reduced the environmental burden caused by wastewater due to reduction in the use of chemical agent. It has also helped reduce water consumption as water can be used for cleaning many times after the microbubble process brings oil and other impurities to the water's surface.
One of its biggest achievements can be seen in the application of membrane technology at the Mitsubishi Electric Transmission and Distribution Systems Centre. The centre produces devices for high voltage power supply and electrical current. In 2010, after a-year-and-a-half of planning and implementation, Mitsubishi Electric rolled out a membrane separation system for the treatment of wastewater generated at the plant's metal plating facility.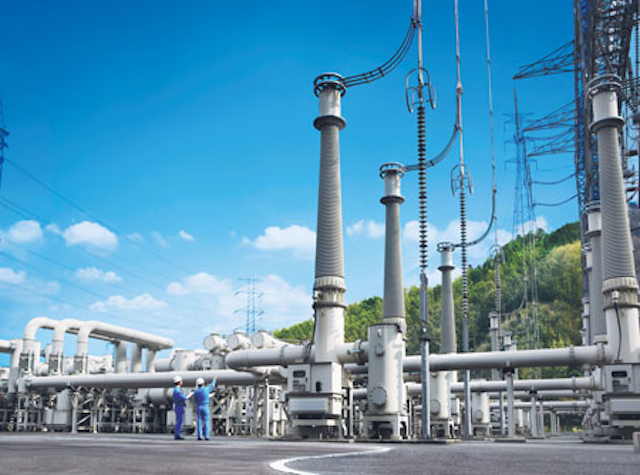 Water from metal plating activities contains hazardous amounts of heavy metals that require detoxification before disposal. Previously, 30% of the treated wastewater was reused for toilet flushing, with the remainder being discharged to a sewerage system.
The new system was constructed to be adjacent to the facility and made use of micro-filtration to remove substances measuring over 0.5 microns. The treatment system design was economical with space, reducing the drainage pipe from 600 metres to 70 metres.
As a result, the plant was able to recycle 70% of the treated water into the production process which it would have otherwise expelled into the environment. The remaining 30%, which contains soluble acids and alkalis, is detoxified and reused in the plant's toilet system.
More recently in January 2015, Mitsubishi Electric announced that it had developed its version of an advanced oxidation process (AOP) to recycle industrial water and sewage at low cost.
The technology uses hydroxyl radicals (OH) generated through an electric discharge created at a gas-liquid interface which can efficiently remove organic substances in wastewater. AOP can greatly reduce the volume of contaminants in wastewater, but inefficiently generating OH through, for example, the reaction of ozone with ultraviolet, prevents AOP from being a substitute to other methods of wastewater treatment.
Mitsubishi Electric believes it has found a method to generate OH reliably, thus making its system "twice as efficient" as conventional AOP methods.
Case study 2: Innovation in Membrane Technology
In resource-scarce Singapore, reintegrating treated used water into the water cycle is a priority for sustainable water supply. Reclaiming industrial used water is particularly challenging due to the high organic loading in such water, and the high energy cost involved.
The collaboration between PUB, Singapore's national water agency and Meiden Singapore (a subsidiary of Japanese electrical components and ceramic membrane manufacturer, Meidensha Corporation) on Singapore's first Upflow Anaerobic Sludge Blanket (UASB)-Ceramic
Membrane Bioreactor (MBR) demo plant thus marks an important development in the search for ways to treat and recycle industrial used water effectively.
While UASB is an established process, the innovative aspect of this venture was the combination of UASB with ceramic membranes, which can achieve a consistent, high-quality output of recycled water.
Supported by a co-funding grant from the TechPioneer Scheme administered by the Environment and Water Industry Programme Office (EWI) in Singapore, the pilot plant has a capacity to treat 4,550 m³/day of industrial used water. This UASB-Ceramic MBR installation will provide a reference for industrial used water treatment facilities at the future Tuas Water Reclamation Plant.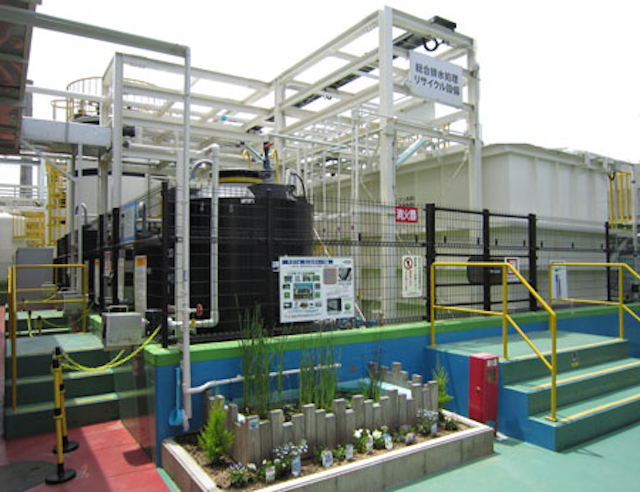 Constituting the pre-treatment component of the system, the UASB can remove organic contaminants efficiently prior to filtration by the ceramic MBR. Such pre-treatment reduces biofouling of the membrane surface. Furthermore, the treatment process reduces the volume of excess sludge by 30% compared to typical aerobic treatment. The biogas derived from the UASB can also be utilised for in-house power generation.
Ceramic membranes are robust and able to withstand the stress from heat and chemicals and therefore ideal for treating industrial used water containing solvents, oils, and chemical substances, the report said.
"One of the project's greatest achievements was significant reduction in energy consumption for reclamation of industrial used water. It requires much less energy than conventional processes using polymer membranes," says Dr. Hiroshi Noguchi, head of the Ceramic Membrane and Water Technology Centre of Meiden Singapore.
This was made possible by an configuration that has reduced the overall membrane surface area, meaning that less energy is needed for the aeration cleaning process.
Moreover, the downstream Ceramic MBR can produce consistent water quality.
Industry analysts have described the innovation as a potential "game-changer", and Meiden estimates that this could be in growing demand in the USA, Australia and the Middle East. While the initial capital outlay of S$10.3 million for this infrastructure may seem high, its increased adoption and the consideration of whole-of-life costing for the asset is expected to bring down costs to be on par with that of polymeric membrane solutions.
SIWW takes place on July 10-14 at the Sands Expo & Convention Centre, Marina Bay Sands, Singapore. For more information on the event, visit: www.siww.com.sg