Storage
Spray Nozzle specialists BETE has modified its automated storm tank and screen cleaning system, incorporating its HydroWhirl Storm Blaster.
Jan 1st, 2016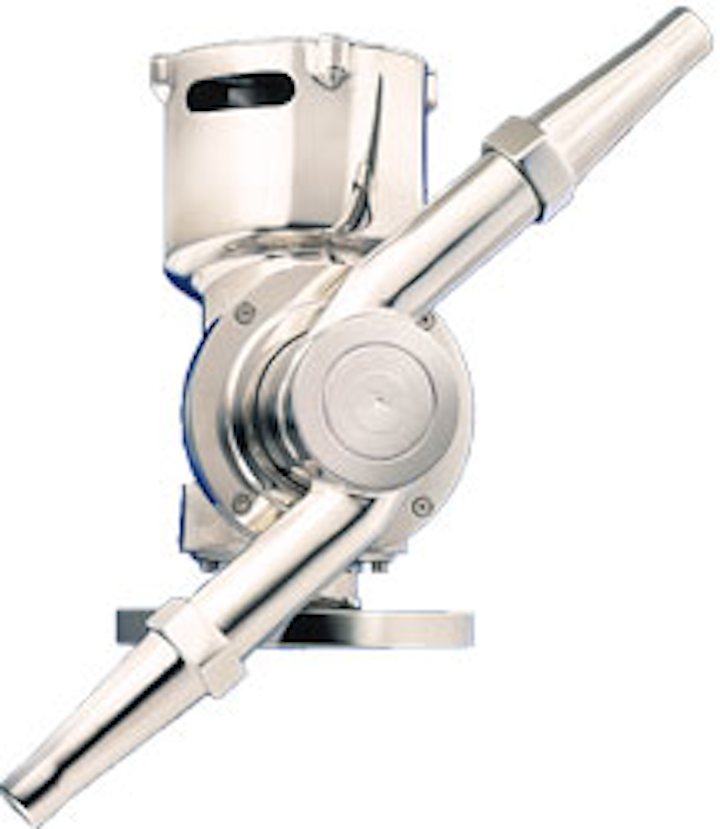 Automated storm tank cleaning system

Spray Nozzle specialists BETE has modified its automated storm tank and screen cleaning system, incorporating its HydroWhirl Storm Blaster. The new modification now deflects all drive water downwards into the tank to prevent any up spray. The improvement has been designed to alleviate any concerns regarding open tank cleaning applications where some fluids may become aerosolised bringing the potential of pathogen risks. The Storm Tank Blaster can be configured to deliver cleaning to between 80° and 180° downward spray pattern. This, and the combination of its twin head, 8 nozzle design, results incleaning to storm tanks up to 20 metres in diameter with a cleaning cycle of under 10 minutes. The four nozzle variant can clean tanks up to 30 metres in diameter with cycle times as low as 15 minutes.
Floating cover system for anaerobic digestion

Colorado Lining International has launched a new brand for its floating cover systems: Hydro-Cap. These systems are targeted to oil and gas pits and tanks, construction water ponds, anaerobic digestion lagoons and digesters, landfill leachate containment, potable water storage, and evaporation control. The design and operational breadth of Hydro-Cap includes aboveground frac and construction water tank covers that can be and typically are reused or relocated to multiple sites, enduring year-round conditions in harsh weather conditions.
Coatings for municipal drinking water storage tanks
Wolverine Coatings Corporation has developed LiquaTile 1172, a new coating and internal lining product that protects potable water storage tanks. Derived from the same research & development team behind the coatings industry's Advanced Hybrid Cycloaliphatic (AHC) technology, Wolverine's new LiquaTile 1172 is a fast-cure, low-odor, high durability tank lining solution that attains water quality levels without requiring expensive plural component application equipment and special techniques.
Attenuation tanks protect fire service against 1 in 100 year storms

Storm water management specialists Hewitech UK has recently supplied its products for a fire and rescue station for the Cornwall Fire & Rescue Service. Consulting engineers Jenkins & Potter designed the system to meet the requirement for the run-off produced by a 1 in 100 year return storm.This led, to the requirement for additional storm water storage below the surface of the training yard. Hewitech provided 227.45 cubic metres of its Variobox Traffic as a 'dog-leg' attenuation tank.
Ton Scale to measure chlorine tank levels

The Chlor-Scale Ton Container Scale from Force Flow can monitor the amount of chlorine used in disinfection processes. Knowing how much chlorine remains in the tank also helps prevent running out of chemical and stops the costly mistake of tanks being sent back to the supplier with chlorine still in them. The steel rectangular tube platform is robotically welded then epoxy powder coated to insure maximum strength for safety and durability. The Chlor-Scale is available as an electronic system with the Wizard 4000 or SOLO G2.
More Water & WasteWater International Current Issue Articles
More Water & WasteWater International Archives Issue Articles