Calif. Dept.of Water Resources delivers secure IT services using Arkin
Enables fully operational cloud 3.0; next-gen, software-defined data center to improve multi-tenancy and security.
Apr 27th, 2016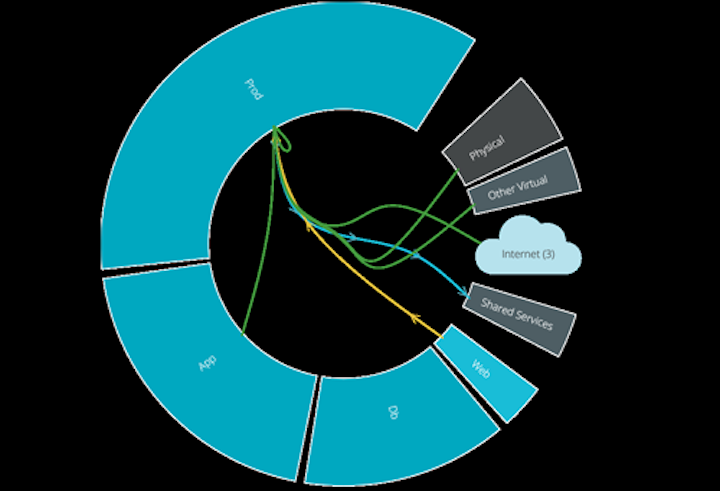 MOUNTAIN VIEW, CA, April 27, 2016 -- The California Department of Water Resources (CDWR) is achieving Secure IT Service Delivery by deploying Arkin, a leader in software-defined data center security and operations, in its new data center. The 'Always Optimized IT' initiative that Arkin is foundational to, optimizes networks for applications and cloud access, reduces IT complexity and the cost of operations, while increasing agility. CDWR is employing Arkin to provide converged visibility, network planning and security operations for their new data center.
CDWR was directed by its Chief Technology Officer, Tony Morshed, to transform the entire agency's shared IT infrastructure from a traditional, physical data center model to a more flexible, scalable and streamlined SDDC by January 2016. The comprehensive proposal focused on building a next generation 3.0 cloud-based data center based on their existing 2.0 architecture but leveraging software-defined networking and automation. The CDWR –– in partnership with all 33 departments within the California Natural Resources Agency – outlined and initiated an ambitious, comprehensive plan to build and automate service delivery to deploy virtual machines (VMs) in a multi-tenant, highly scalable, and secure environment. The agency deployed server and network virtualization software from VMware (ESX and NSX), security software from Palo Alto Networks, and the Arkin platform which provided unparalleled visibility and security for applications.
"Our goal was to reduce the time needed to deploy business systems, automating as much as we could – including firewalling and other security measures, and deploying a software-defined architecture across multiple data centers while simultaneously improving flexibility, scalability, and productivity," said Tony Morshed, CTO, California Department of Water Resources. "The evolution to our 3.0 cloud environment was made possible by close collaboration with our staff and our business partners, including Arkin, which played a critical role in enabling cross-departmental visibility, delivering contextual analytics and helping layer granular security across the entire software-defined environment."
Arkin's Security and Operations Platform addresses critical SDDC challenges by providing visibility into VMware NSX and Palo Alto Networks Virtual Firewalls, enabling micro-segmentation and ensuring application-aware security in the new Cloud 3.0 model. The Arkin platform enables high operational agility and cooperation across the silos of compute, network and security. CDWR leveraged Arkin to analyze East-West flows, automate security groups modeling and firewall rules definition, and end to end data center operations.
"CDWR has designed a highly automated and secure data center that can be managed holistically," said Shiv Agarwal, CEO of Arkin. "They are leading the charge on software-defined security and we are excited to partner with them and unlock its full potential. The integration of Arkin with CDWR's Cloud 3.0 infrastructure will help yield unprecedented levels of operational efficiency, security visibility and administrative simplicity."
About Arkin
Arkin is enabling software-defined security and networking for next generation data centers and cloud. Several F500/G2000 organizations have deployed the Arkin platform to get deep operational visibility across virtual and physical, implement micro-segmentation based security, and ensure high application availability. Visit www.arkin.net