Delivering Better Customer Service Through Data Logging
Three months of the year, Sandy, Utah, is snowy Utah.
Sep 1st, 2009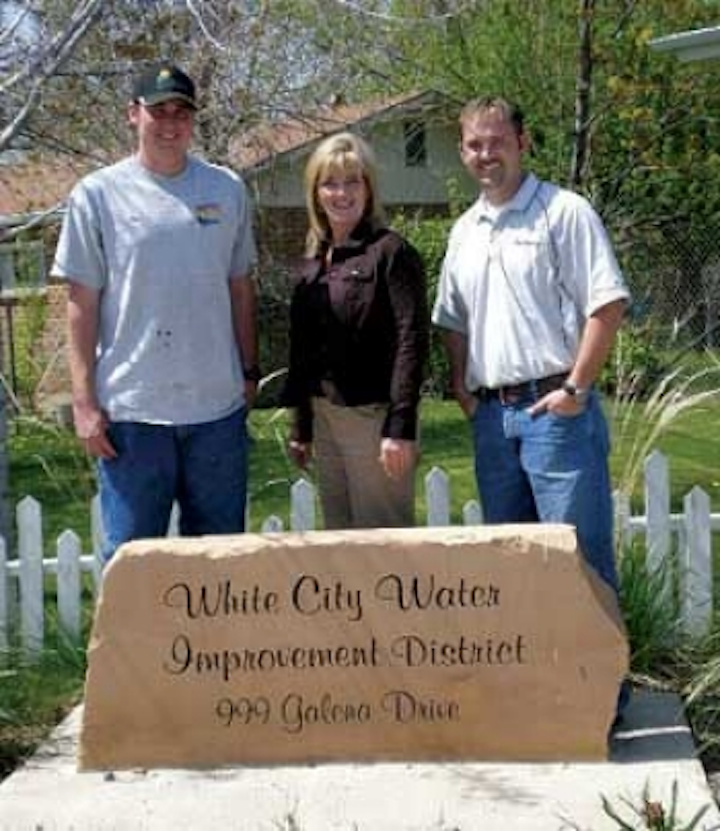 Three months of the year, Sandy, Utah, is snowy Utah. Located in the shadow of the mountains, this small community is home to the White City Water Improvement District, a utility serving approximately 4,100 connections.
For the last eight years, Rhonda Withers, assistant manager of the district, has been at the mercy of Rocky Mountain winters' snow and ice. For three months each year — December, January, and February — the utility could not make the rounds to read the meters. Every year, her staff dreaded when March came around. Customers who hadn't given much thought to their water bills for several months were suddenly confronted with an entire season's readings to make up for the lapsed time.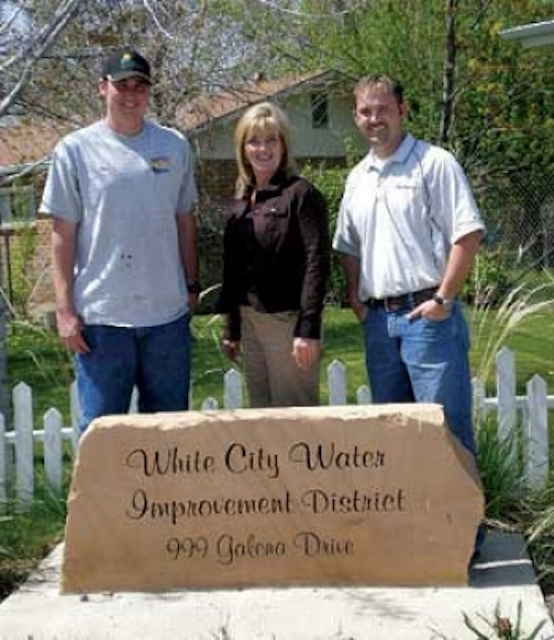 Figure 1: White City Water Improvement District serves approximately 4,100 connections in Sandy, UT.
Compounding this problem, according to Withers, were the galvanized service lines in many of the city's older homes. As a result of corroding, leaking, and poorly pressurized service lines and decades-old meters (several of them rebuilt), many residents would receive unwelcome surprises with high-water bills in the spring — most likely indicating line breaks or other sources of water loss.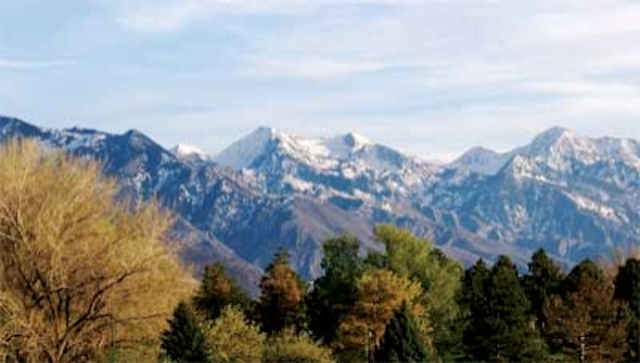 Figure 2 Located in the shadow of the Rocky Mountains, Sandy, UT, becomes snowy Utah for three months of the year.
Warming Up to a New System
Even after the spring thaw, the White City Water Improvement District faced an uphill battle trying to read its meters. "We had a plethora of different types and makes of equipment," said Withers.
Withers, who'd been a Neptune customer before her move to White City, called on Neptune Territory Manager Tony Glassier, who met with board members to explain how the District would benefit from a new system.
The District's board signed on to a new plan to change out the district's meter population. Neptune Distributor Ken Sheffield of Meterworks, Inc. took charge of the project, using his own team to install the more than 4,000 E-Coder)R900i™ radio frequency endpoints with data logging capability. The installation began the first week of September 2008 and was complete by the first week of February 2009.
"[The] team undertook a huge changeout, dealing with old, galvanized service lines — yet we never received one complaint call, never had a single service line break, or even a break in water service," said Withers.
Results in Hours, Year-Round
Not long after the initial installations, the District began seeing results. "The distances from the actual meters where we can capture meter readings now are amazing," Withers said. "We were worried about the radio reads, especially since they're installed in pits and the topography climbs up the sides of mountains. But it's worked wonderfully. Reads that used to take 10 to 14 days now only take an hour and 40 minutes."
Neither snow nor sleet stops the reads, either. With Neptune's MRX920™ mobile data collector, the utility can gather accurate, timely reads year-round.
With its new data logging capabilities, the district can pinpoint leaks and other problems much earlier. In a neighborhood of older homes, White City identified continuous leaks in excess of 30 days in 241 homes. "We've been able to give our customers a list of possible leak sources around their homes such as washing machines, toilets, and sinks," Withers said. "And when they've had time to identify the problem, we offer to come check and make sure it's fixed."
The Proof Is in the Logging
One of the first big tests of the utility's data logging capabilities and their impact on customer service came at the end of the holidays. An irate customer called the staff to complain about a high-water bill.
"We told the customer that with the new meter in the ground, their bill was absolutely accurate. But the customer was furious, so we printed out a [consumption] graph to show a continuous leak that occurred for at least 90 days," said Withers. They were even able to correctly identify when the customer had gone away for Christmas and come back because of a spike on the consumption graph. "When we asked if there'd been anything unusual, the customer eventually revealed the reason."
As it turned out, a broken pipe had flooded the customer's basement. "It was the first time we were able to use the data logger [to] resolve a customer complaint," Withers said.
What a Difference a Month Makes
The vast majority of White City's customers have been happy with the new system. In addition to being able to alert customers as soon as possible leaks occur, faster and more accurate reads mean that the District offers customers true monthly billing. "There used to be an overlap since we couldn't read everything within the month, and customers wouldn't understand that a 'July' bill included part of June. For the first time, we can give them a timely, correct reflection of what they use."
Customers are even curious about how the meter reading works. "They come up to our mobile unit and ask to see how [it] works," Withers said. "They have a better idea of how our investment is improving their service, and it's definitely a 'buy-in.'"
White City isn't just serving residential customers. The District has asked Neptune to help change out commercial meters as well. Now the utility will be able to provide the same level of accuracy and efficiency to the area's schools, parks, and malls.
"Originally," explained Withers, "our plan was to implement our new [ARB® Utility Management System™] in stages. But our revenue increased so fast that, after just three months, the board decided to do everything at once." When explaining how these systems have performed for her utility, Withers added, "This is one of those 'textbook' things — this is what we've been hoping for."
About the Author
Neptune Technology Group Inc. has been a pioneer in the development of Automatic Meter Reading (AMR) technology for more than 43 years. For more information, visit www.neptunetg.com.