WEFTEC.08 Comes to Chicago
The Water Environment Federation's 81st annual technical exhibition and conference — WEFTEC — will be held October 18-22 at McCormick Place in Chicago, IL.
Sep 1st, 2008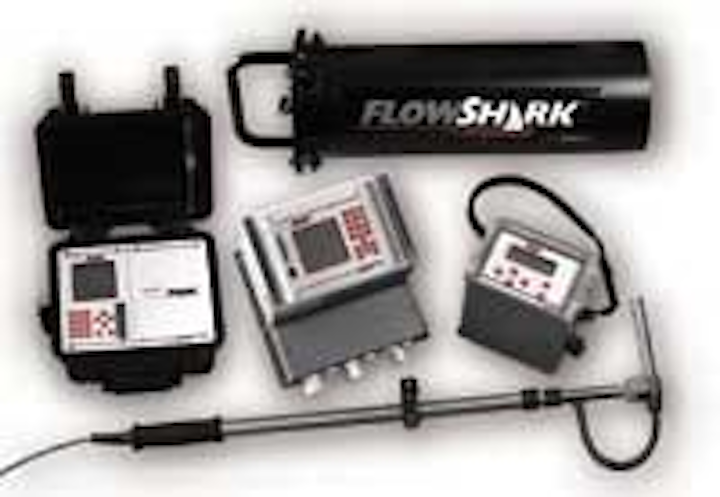 The Water Environment Federation's 81st annual technical exhibition and conference — WEFTEC — will be held October 18-22 at McCormick Place in Chicago, IL. This year's conference program of 115 technical sessions, 31 workshops and 10 facility tours are categorized into more than 20 technical education focus areas ranging from collection systems and leading-edge research to sustainable water resources management and water reclamation and reuse.
Of particular interest this year are the "green" topics that will be f eatured, beginning with the kick-off of the "Gettin out of the Gutter" Community Service Project on Saturday, October 18. WEF's Student and Young Professionals Committee will host the collaborative effort between WEF, Chicago's Center for Neighborhood Technology, and the Illinois Water Environment Association Student Activities Committee, which will help the local community construct rain gardens in Chicago's Pulaski Park. By preventing stormwater from entering the wastewater collection system, rain gardens provide an environmentally friendly method of reducing sewer overflows and recharging groundwater supplies.
WEFTEC's technical program will feature a number of "green" technical sessions, including: Water Reuse Case Studies I; Advanced Water Reuse Treatment Technologies; Case Studies for Implementing Water Sustainability; Reclaimed Water Treatment Technologies; Renewable Energy Options for Water and Wastewater Utilities; Wetlands as a Reuse Treatment Technology; and more.
WEFTEC.08 is expected to attract more than 18,000 attendees and 1,000 exhibiting companies featuring the latest in water quality technology. For complete details, visit www.weftec.org.
WEFTEC Product Preview
---
Flow monitors
The FlowShark family of flow monitors from ADS is versatile, reliable, and has a monitoring solution for most stormwater and collection system applications. The FlowShark is a single or dual channel area velocity flow monitor for use in sanitary, combined, and storm sewers. The FlowShark HV is a hand held velocity meter utilizing ultrasonic Doppler technology. Designed for use in open channels including wastewater collection pipes, irrigation channels, and streams, the FlowShark HV has many advantages over magnetic and propeller meters
ADS Environmental Services, a division of ADS LLC
www.adsenv.com/flowshark
Booth # 30126
Circle #112
Specialty media system
The BakerCorp 10K Specialty Media System enables more flexibility for filtration industry professionals, featuring dual pressure vessels, with capacities of 10,000 to 20,000 lbs of media per vessel. The system offers an integrated lead-lag pipe rack with backwash capability and a safety work platform conveniently mounted on a compact skid. Able to perform in series or in parallel and running at a flow rate up to 1,200 GPM, the system's footprint equalizes its weight along a wide base, eliminating the need for a support pad to be placed underneath the equipment. Compact in size, the 10K Specialty Media System does not require special permits for transport and delivery. The 10K systems utilize an exhaustive range of specialty media from organoclay to ion exchange, arsenic media, activated carbon, specialty resins and smaller particulate media
BakerCorp
www.bakercorp.com
Booth # 22175
Circle #113
Portable inspection system
The K2 Series portable inspection system from CUES can be mounted in a wide range of vehicles, trailers, or used as a stand-alone system. A handheld integrated controller for the camera, transporter, reel, and camera lift can be provided with wireless transmission. Use the K2 with the CUES Compact Pipe Ranger to traverse long distances/tough pipe conditions, and to facilitate ease of handling during insertion and retrieval
CUES Inc.
www.cuesinc.com
Booth # 29001
Circle #114
Collection system modeling
DHI's MIKE URBAN is suitable for a full range of collection system modeling applications. MIKE URBAN combines DHI's expertise in water modeling with ESRI's GIS technology to produce a complete urban water modeling and GIS system. MIKE URBAN comprises one software package for all urban water modeling activities, allowing clients to maximize productivity and fully leverage their investment in GIS and water modeling software tools. All data is stored in one geodatabase for easy access and sharing. MIKE URBAN uses an ArcGIS™ Geodatabase for storage of all network and catchment data, allowing users to view and edit data with ArcMap™ or any other compatible application, ensuring an effortless exchange of data between the models and between team members
DHI Water & Environment
www.dhigroup.com
Booth # 32002
Circle #115
Flow sensor
GF Piping Systems has added to its Signet 2552 Metal Magmeter family with the new Model 2552-3. The Signet Metal Magmeter is a rugged insertion flow sensor that permits hot-tap access to the pipe stream. This allows quick and easy installation or maintenance without system shutdown, significantly reducing overall costs. The robust design and durable metal housing provide accurate flow sensing in extremely harsh environments. The lightweight extended configuration of the new 2552-3 Magmeter can be mounted into a broad range of pipe sizes from 2 to 102 inches (DN50 to DN2550)
GF Piping Systems
www.gfpiping.com
Booth # 24710
Circle #116
Gas detectors
GfG's new intrinsically safe G460 is a rugged, compact instrument for simultaneous detection of up to 6 gases. Installed sensor options include infrared (NDIR) for CO2 and PID for VOC measurements. The G460 offers completely automatic calibration, one-button operation, top-mounted display and interchangeable battery packs. GfG's concussion-proof boot, along with the highly dust and water resistant housing protect the instrument in the harshest environments. Datalogging and event logging are standard
GfG Instrumentation Inc.
www.gfg-inc.com
Booth # 13109
Circle #117
DO probe
Getting accurate on-line DO measurements to maximize aerator efficiency saves energy. The low-maintenance, no membrane Hach LDO® (Luminescent Dissolved Oxygen) probe does not require weekly calibration and cleaning in most applications. Highly reliable, the LDO provides DO measurements that can be sent to an automatic control loop. Constant aerator running consumes excessive power, causes over aeration and even killing of microorganisms. The LDO probe and sc100 Controller save operator time and reduce energy costs up to 30%
Hach Company
www.hach.com/CostSavings
Booth # 28045
Circle #118
Lift station monitoring
Telog provides lift station monitoring that can typically be installed at 1/3 the cost of SCADA. The Telog system provides real-time alarming and notification via SMS text or email, time-stamp event data, trend data, station flow history, pump cycle data, pumping rate history, pump energy efficiency history and site diagnostics. Data is transferred wirelessly to your host computer for web viewing
Telog Instruments Inc.
www.telog.com
Booth # 32139
Circle #119
Stormwater treatment
The EnviroStream stormwater filtration system, available from IPEX, consists of a two-stage collection process that fits into preexisting concrete catch basins. A large debris basket collects litter and leaves, then a fine filtration assembly captures salt, oil and grease. Because these finer pollutants permanently attach to the filtration medium, they cannot leach back into stormwater channels. These drop-in filtration assemblies remove more than 90% of petroleum-based hydrocarbons as well as suspended solids and dissolved metals. The system drains completely dry to prevent bacterial and mosquito breeding grounds and eliminates the need for pesticide and biocide treatment of the sewer system
IPEX Inc.
www.ipexinc.com
Booth # 29171
Circle #120
Root control chemicals
Registered with the EPA for use in both sanitary and storm pipe (EPA Registration # 68464-1) RootX® is engineered to take the complexity out of chemical root control so that pipeline roots can be killed and pipe-flow capacity restored at minimal cost, training and environmental impact
RootX Inc.
www.rootx.com
Booth # 28024
Circle #121
Stormwater treatment
Designed to treat the entire stormwater flow, the Nutrient Separating Baffle box from Suntree meets or exceeds NPDES requirements for capturing a wide variety of pollutants including TSS, sediment, debris, organic material, hydrocarbons and trash. Because water flow is not ducted off line for treatment, head loss is minimal and comparable to a large square catch basin. Existing watersheds can be easily retrofit without compromising the original design specifications of the current stormwater system
Suntree Technologies Inc.
www.suntreetech.com
Booth # 32203
Circle #122
HDPE sewer pipe
SaniTite® HDPE sanitary sewer pipe from Advanced Drainage Systems is available in diameters from 30" to 60". The company's patented composite joint system assures long-term watertightness, exceeding the minimum requirement of ASTM D3212. The smooth interior and annular exterior corrugations enable the pipe to also meet requirements of ASTM F2306. Available in 20-foot sections, it has a Manning's coefficient of not less that 0.012 for excellent hydraulics. The pipe is designed specifically for sanitary sewer systems, which are usually buried deeper and are subject to greater water pressure than corrugated HDPE pipe used for storm sewer installations
Advanced Drainage Systems
www.ads-pipe.com
Booth # 14008
Circle #123
Flood modeling software
With xpswmm/xpstorm and xp2D from XP Software, users have the tools needed to predict the extent and duration of flooding, as well as to assess the ability of technologies and management practices to mitigate flooding. With xp2D, all of xpswmm and xpstorm's familiar tools for generating tables, graphs, and animations are available for reviewing, analyzing and presenting model results. A powerful feature of the software using xp2D is its ability to dynamically link to any 1D (quasi-2D) model in an integrated fashion. The user sets up the model as a combination of 1D network domains linked to 2D domains as single model.
XP Software
www.xpsoftware.com
Booth # 27045
Circle #124
Modular roof systems
GreenGrid® modular green roof systems reduce the risk of flooding, sewer overflows, and subsequent discharges by retaining rainfall and delaying water runoff from roofs. When the growth medium in the green roof becomes saturated, the water slowly percolates through modules, and usually does not become roof runoff until several hours after peak flows from impervious surfaces have subsided, providing additional time for municipal sewer systems to handle other uncontrolled runoff. A green roof can often reduce or completely eliminate the need for a building to have other stormwater detention and retention systems in place.
Weston Solutions Inc.
www.greengridroofs.com
Booth #24018
Circle #125
CIPP technology
Insituform has introduced two next-generation cured-in-place pipe (CIPP) technologies as part of its portfolio of trenchless pipeline technologies. These include iPlus® Composite reinforced pipe and iPlus Infusion® CIPP for sanitary and storm sewer rehabilitation. The iPlus® Composite product, suitable for medium to large-diameter gravity pipes, is reinforced with carbon and/or glass fibers. The fiber reinforcement provides a structural solution that is roughly half the thickness of traditional pipe. In addition, the composite pipe uses less resin and takes less time to cure, making it an effective and time-saving solution
Insituform Technologies
www.insituform.com
Booth # 25019
Circle #126