Hungary for Change Wastewater Treatment is Coming to Town
Inner-city urban wastewater treatment may sound like a recipe for unhappy residents, but Hungary is proving it can be done.
Sep 1st, 2011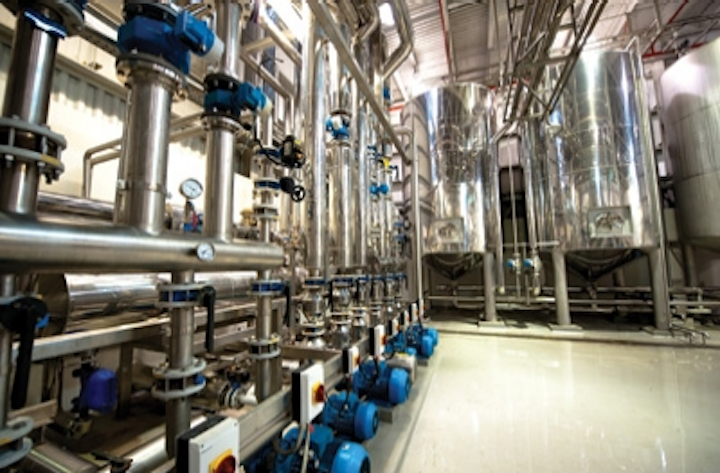 Inner-city urban wastewater treatment may sound like a recipe for unhappy residents, but Hungary is proving it can be done. Jeremy Josephs speaks to Organica about its odour free facilities which double as botanical gardens, and how the firm is expanding internationally after a contract with Veolia in the Loire Valley, France.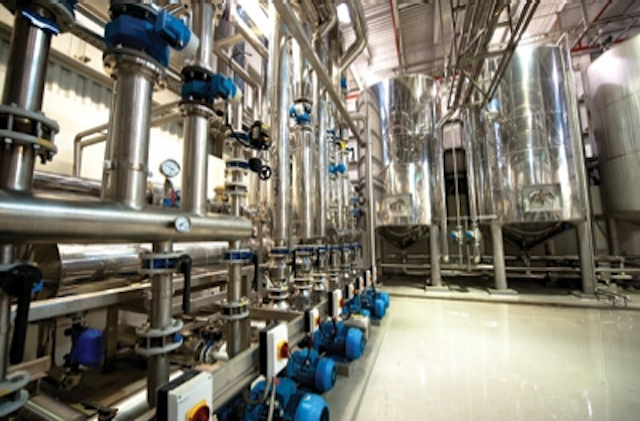 The WWTPs are designed to fit into any urban environment and are odour free - becoming social meeting places for city dwellers
There is a method in his mischief. Attila Bodnár, executive vice president and co-founder of Organica Water has been tinkering with the hallowed lyrics of Haven Gillespie's 1934 Christmas song - "Santa Claus is Coming to Town". Delete Santa Claus, he informs you. And insert wastewater in its place.
Of course the duly amended phrase "Wastewater Treatment is Coming to Town" flows from the tongue just a touch less appealingly – especially when you hum it. But behind Bodnár's linguistic antics is a deadly serious point. Passionate in his advocacy of the notion that if wastewater treatment is not coming to town then it jolly well should be, he is leading the notion that a paradigm shift in how civilisation deals with its sanitation problems is required – and required fast.
It is a rallying call for the decentralisation of the wastewater treatment process. And it just so happens that Organica is at hand with an attractive - and rather sexy - unique selling point. Forget the red of Christmas and think the green of ecological engineering - the Hungarian company offering innovative (and patented) technology which provides wastewater treatment plants (WWTPs) with a sustainable botanical garden-like appearance, designed to fit seamlessly into any urban environment. They are also entirely odour free. A feature which, no doubt, would go down well with Santas and city-dwellers alike.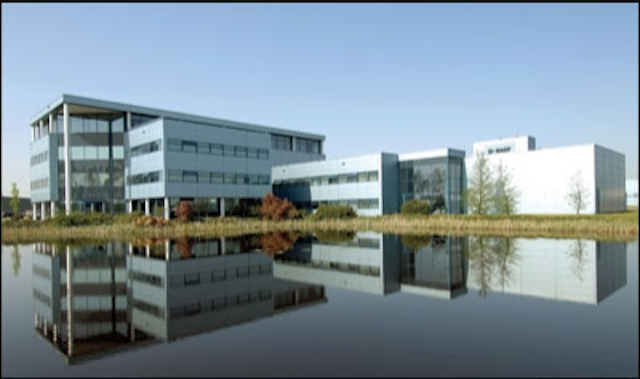 Not so fishy business: Environmental education in Organica treatment plants
An architect by training, Bodnár also happens to know his history. "How close to a WWTP would you be prepared to live?" he enquires rhetorically. "Most people will reply not in my backyard (NIMBY). Or they will say a few miles away, thank you very much. In other words a WWTP has both a physical and psychological footprint. But what we are trying to do at Organica is very similar to what happened 150 years ago when the loo began to make its way into the house from outside. People now spend several thousand pounds on their new bathrooms and are proud to show off a fancy throne displayed in the middle.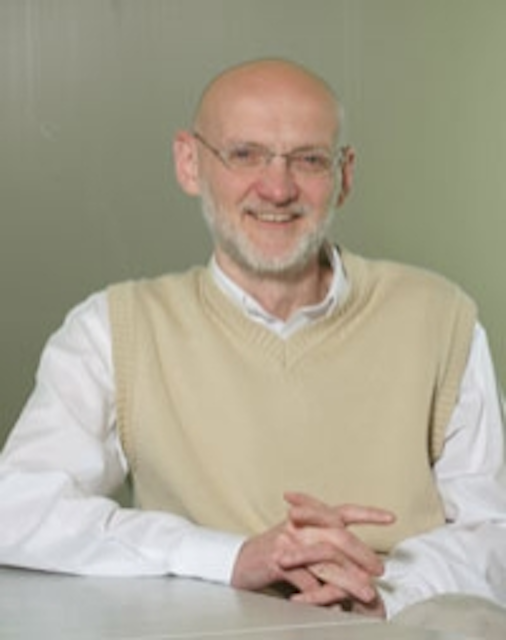 Eureka moment: Prior to leading Organica, Bodnár came up with his wastewater treatment idea while working in New York City
"Well, there is a similar phenomenon happening in terms of WWTP. It just doesn't make sense for sewage to be pumped out of cities, unpleasant concrete structures built to process it – only for it then to be run back into town again to be used in bathrooms, airport cooling towers and so on," he adds.
"The sustainable urban planning principles which we embrace rely on a more decentralised approach where treatment can happen closer to where people live. This is where the psychological footprint kicks in. Are people okay with going to the movies next to a traditional WWTP? Probably not. But would they be happy seeing a film next to a greenhouse? Why on earth would they not? Our approach is to move things forward still further and say that when the greenhouse is expanded and integrated with a park, tropical plants, fish, frogs and so on – then suddenly the ecology has entered into the urban fabric in a manner that works. I am not talking about a zoo here - where the animals are caged and locked up - but an attractive working landscape with which local people can identify."
Wastewater Hungary plants
Marketing hype? Greenwashing? Of course the proof of the pudding is in the eating, or in this case, the planting. Such issues, of course, are for others to ponder. But the most pertinent question, surely, is to find out precisely how Organica's offering to the market place differs from traditional activated sludge technologies. Aware of Bodnár's fondness for music and song, it seems appropriate to summon the lyric made famous by singers such as Tom Jones and Tony Bennett and enquire of him – well - "What's New Pussycat?" Because, after all, activated sludge, like the loo before it, has been around for a very long time.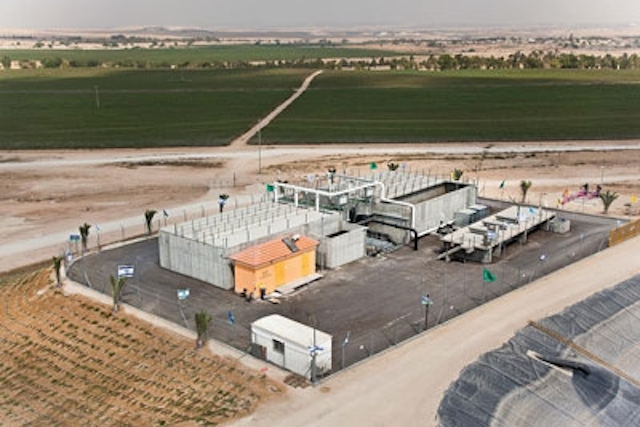 Clever vegetation: bacterial biomass forms on plant roots, which act as a natural biofilm carrier-media.
Bodnár is not remotely fazed by the question. "What you say is true – in fact the activated sludge process is due to mark its 100th anniversary in 2012 – although I am not sure what the celebrations will be", he jokes. "Bacteria swimming in the water, in suspension, a few hundred to a thousand species – you can look on this as an eco-system, albeit one with limited diversity. What we do is increase this and create conditions that are conducive for a much broader biology to thrive. Part of that eco-system is in effect the plants. Now people see the plants and say, 'nice, the plants are treating the water' which of course is not true at all. What we do in our treatment plants is populate the sludge systems with over 3000 species of microbes, aquatic flora and fauna – even fish."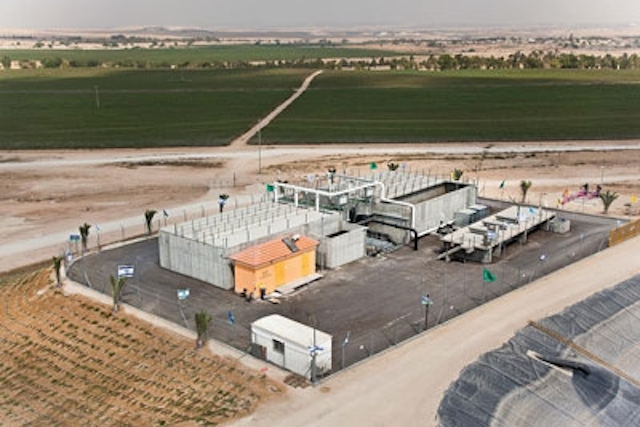 Organica treatment plant start of commissioning in Shenzhen, China.
Branching out: the process
Now time for the technical part. The technology represents the first systematic application of reactor-based complex adaptive systems in wastewater treatment, according to Bodnár. Enhanced with a bacterial biomass that forms on plant roots, which act as natural biofilm carrier-media, the Organica system provides a very high specific surface area. So is the difference between the company's plants and existing technologies simply a question of the number and variety of species introduced?
"Well, you can't expect me to spill the beans completely," the executive vice president says hesitantly. "We have spent millions of euros on R&D over the years, a fortune on IP protection, not to mention a patented fibrous structure which provides a place for the organisms to attach and thrive. What also makes us stand out from the crowd is our ability to mathematically model and predict how these complex ecologies will behave, so that through the use of nanotechnology and algorithms, for example, we can create the ideal conditions under which the organisms do the most work for us for the least amount of input of energy...wastewater engineering is being successfully combined with sound ecological design principles and practice."
International case studies
Bodnár co-founded Organica in 1998 with István Kenyeres, whom he happens to have known since childhood. Their first WWTP was completed and commissioned in 2001 - the Prologic Logistic Centre on the south side of Budapest - a system designed for an industrial park for 3000 people at 280 m3/day. It remains fully operational today. Since then the business has expanded rapidly.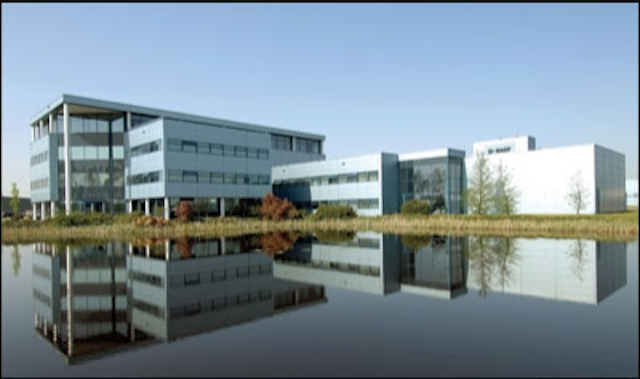 Yes in my back yard: the company's moto is "technology that feels like a garden"
Organica now boasts over two dozen operating treatment plants across the globe, with several others in the pipeline. Bodnár points to the South-Pest Retrofit, where the company is introducing its technology to an aging WWTP in Budapest. It will result in a 1.5 fold increase in capacity with zero increase in footprint; a complete aesthetic transformation and with overall energy and operational efficiencies implemented with next to no interruptions during construction. Since then Bodnár's feet have hardly touched the ground – as together with his team he successfully sought out and signed up partners in France, Russia, the USA, India and China. The company continues to recruit what they refer to as 'Certified Organica Solutions Providers' – the proviso being that the potential partner already enjoys a significant presence in the water industry, albeit within a defined region.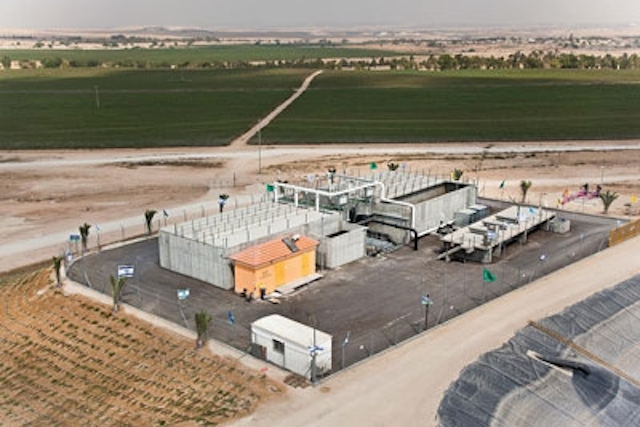 Transparent solution: treatment plant exterior in Telki, the richest municipality in Hungary outside of Budapest
Keeping clear of the 'yuk' factor
As Organica goes about spreading the word - for the truth is that both Bodnár and many of his closest associates and employees feel that they are involved in a cause as much as a business – their catch-phrases are that its 'technology that feels like a garden' (indeed this is the company's headline slogan) with less energy, cleaner water, easy operation and smaller footprints that prospective partners can look forward to.
All of which would surely lead one to conclude that business must be booming.
"Business is very good, yes, and I am not complaining," he says. "But what you have to remember here is that we're not selling iPhones here. You know - that I will chop in my iPhone 3 for an iPhone 4. Our technology might be both appealing and attractive – but at the end of the day its infrastructure and people will only ever chose it and build it if they have to. No one does it singing and joyfully – we are not there yet, alas. Plus the gestation time between interest and project completion can be between 18 to 60 months – so WWTPs in any shape or form do not exactly fly off of the shelf. That said I used to be in urban planning which can be generational in terms of deliberation and delay – so by those standards it's like the speed of light by comparison."
Organica's technology and philosophy might well be green, 'in' and sexy but Bodnár is perfectly well placed when saying that even these attractive attributes are insufficient to seal the WWTP deal. At the end of the day, there are other, perhaps less lofty, factors at play.
"Mayors and decision-makers ask just two questions: is it cheaper to build and to operate? In other words they want to know if it works, is it reliable, is it cheap? Do I gain? That is the acid test. In other words feeling good – even feeling green – is simply not enough. Let's assume for one moment that bids are transparent. If your figures are 5% or 10% lower than those of the competitor - you win. It's really not all that complicated."
Bodnár built two successful businesses in the United States prior to Organica. He lived there for fifteen years. But it was while working in his architectural practice near New York City, though, converting churches, synagogues and other religious buildings that he acquired what one might refer to as his philosophical or spiritual bent. His 'Eureka moment' was a realisation that a new approach was emerging – one that cooperated with nature rather than fought against it – and he was anxious to be part of it. So his approach is far from being pure sales oriented – it's a subtle melange of education, the use of complex technologies and a determination to get away from what he describes as the 'yuk factor' when it comes to water.
"We as a species have associated water coming from the ground to be clean," he says. "So the more you see your water in a natural environment – as in our plants - the more palatable it will be. This is an absolute necessity for the future. The old school have an 'out of sight, out of mind' approach – but ours is exactly the opposite."
Preventing copycat solutions
If Organica's technology and approach really is such a game-changer, as Bodnár claims, then he surely has to be on the look-out for those anxious to acquire the detailed workings of his hard-earned technology.
"We are", he confirms. "But at the end of the day I would say good luck to any copycats out there. It's not that easy. We are setting a trend and I am sure there will followers. So it's our challenge to remain ahead of the game. Today's model is probably 30% smaller than the model we had a few years ago - so we are evolving all the time. We also have to choose our partners carefully.
"We have entered into a successful relationship with Veolia who as the world leader is very receptive to market demand and our approach. They have built the first plant using this technology at Le Lude in the Loire Valley and there are 10 other joint projects in the pipeline. But when all is said and done if people want to behave illegally and steal your secrets, well, it's a risk you have to take if you want to show your face and appear in the playing field...Of course China is famous for copying. But you know what – get over it – its part of life."
Bodnár concludes by admitting that Organica's WWTPs do look oh-so green and terribly tree-huggy. But cautions you to bear in mind that the greenery is but part of the story. In fact each operation is very high-tech, involving high-level maths, micro-biology and complexity science. One should never judge a WWTP, it would seem, by its cover – glass or otherwise.
"What I like most about my current work is that we are integrating something new – blazing a new trail. It's almost as if we are cultural ambassadors – saying to people that, you know what, it really is okay to think in different terms. Nothing gives me greater satisfaction."
More Water & WasteWater International Current Issue Articles
More Water & WasteWater International Archives Issue Articles