PRODUCTS & SERVICES Sludge Handling & Processing
The Moyno® 2000 HS System is an alternative to piston pumps and open conveyors for dewatered sludge transfer in municipal wastewater treatment.
Jul 1st, 2004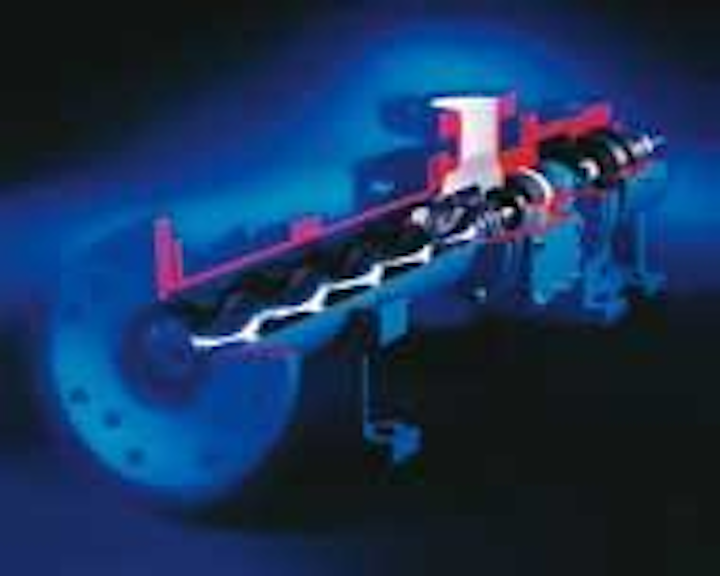 Sludge pumps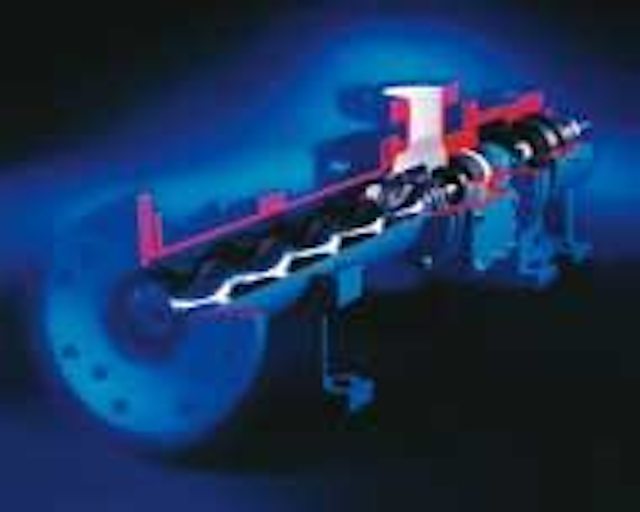 Click here to enlarge image
The Moyno® 2000 HS System is an alternative to piston pumps and open conveyors for dewatered sludge transfer in municipal wastewater treatment. It features an integral hopper with a twin-screw auger feeder and Moyno G4 progressing cavity pump that handles semi-dry, high solids content, dewatered sludge. The system features a non-pulsing flow, which translates into significantly lower operating pressures. Its twin screw feeder supplies a constant pressurized feed rate to the pump, resulting in a 100% pump cavity fill rate.
Moyno, Inc.
Springfield, OH
Tel: 877-486-6966
Web: www.moyno.com
Hydraulic submersible pump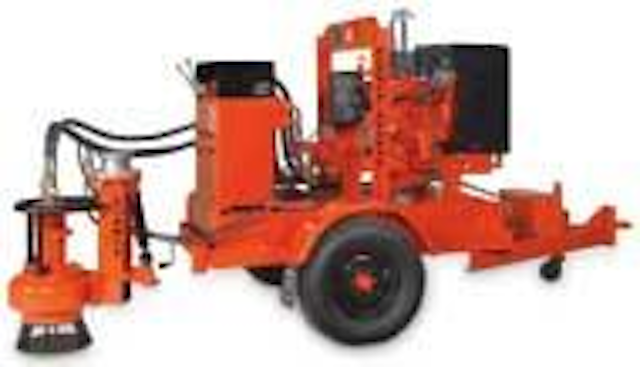 Click here to enlarge image
A new hydraulic driven submersible pump from Godwin Pumps, the Heidra® 150VSG, handles thick liquids with solids up to 5'' diameter. A remote actuated "slurry gate" enables the unit to be used as a mixer where sludges are so thick they're initially unpumpable. Uses include sludge tank cleaning and emptying for municipal or industrial wastewater treatment plants. For durability, the unit is designed with a cast iron pumpend and chromium steel vortex impeller.
Godwin Pumps
Bridgeport, NJ
Tel: 856-467-3636
Web: www.godwinpumps.com
Sludge level monitor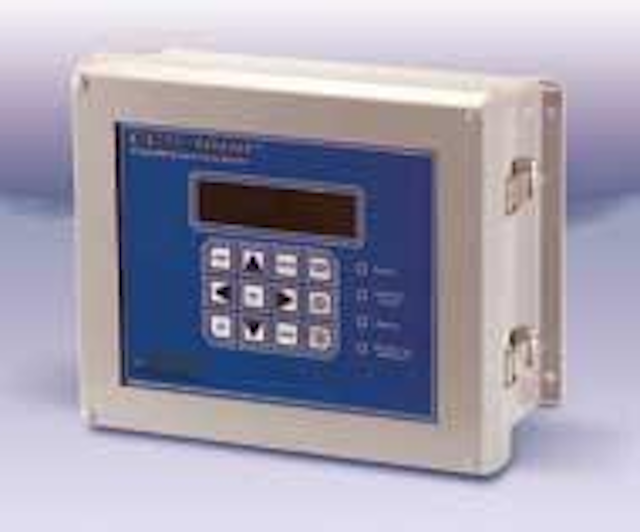 Click here to enlarge image
AMETEK Drexelbrook's CCS4000™ Multi-Channel Sludge Blanket Level Monitor uses a field proven algorithm to keep track of effluent quality in up to four separate water and wastewater treatment clarifiers and thickeners. The system uses advanced ultrasonic technology to measure the compacted sludge level, lighter rag material above the interface, and clarity loss in the water above the blanket and rag levels – eliminating worry about adverse effects of denitrification, septic sludge, washouts and mechanical breakdown of rake.
AMETEK Drexelbrook
Horsham, PA
Tel: 215-674-1234
Web: www.drexelbrook.com
Gravity separators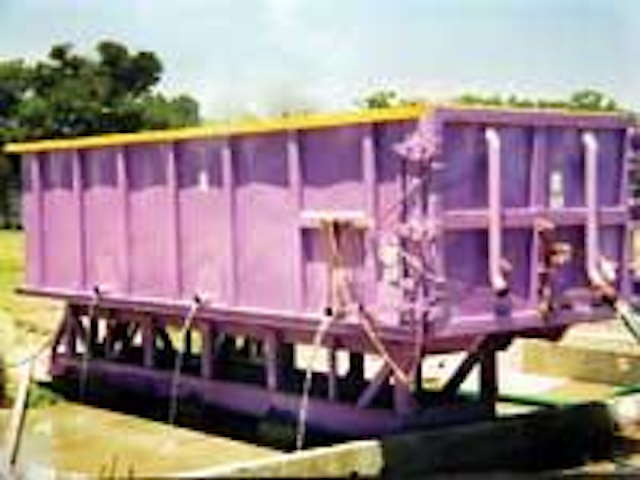 Click here to enlarge image
SMART offers a line of gravity separators – more commonly known as a Sludge Dewatering Box. Digested sludge is pumped through an in-line static mixer where it is blended with polymer. From there, the sludge/polymer mixture continues into the Sludge Dewatering Box. The same pump is used since mixing occurs on the fly and in-line. Once in the dewatering box, solids are dewatered in a predetermined period of time.
Sludge Management and Reuse Technologies, LP
San Antonio, TX
Tel: 800-899-1802
Web: www.smartdewatering.com
Gravity belt thickener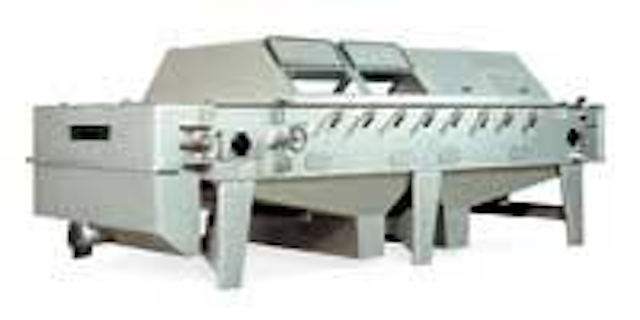 Click here to enlarge image
AQUAbelt® gravity belt thickeners from Ashbrook feature a sump-less design, high flows, and advanced zone approach (and no requirement for hydraulics or pneumatics). The company recently added the capability for comprehensive odor control, while maintaining the same flows as the standard open-frame unit.
Ashbrook Simon-Hartley
Houston, TX
Tel: 800-362-9041
Web: www.ashbrookcorp.com
Wastewater treatment
Procorp's biorganix™ min Y max™ wastewater treatment system has the ability to nominally double organic loading capacity without adding aeration equipment or increasing specific energy use; reducing sludge yield rate to approximately one-third of the conventional activated sludge process; and generating "programmable" effluent quality. It has been used successfully in treating high-strength waste streams at dairy and food processing sites. Currently, the company has multiple fullscale facilities in operation. The longest running example is that of a milk fluid products facility in Wisconsin.
Procorp, Inc.
Wauwatosa, WI
Tel: 800-449-8777
Web: www.procorpinc.com
Odor control
Altivia offers VX-456, a proprietary liquid mixed-oxidant applied to biosolids to control odor-causing sulfides and related malodors as well as prevent the biological generation of sulfides during sludge processing. The product does not form chlorinated organics, and forms environmentally friendly by-products. The company also offers full service water treatment programs to the municipal market. Its technologies include peroxide, nitrates, iron salts, activated carbon, phosphates, specialty permanganates, and proprietary products including chlorine dioxide, vapor phase scrubbers and biofilters.
Altivia Corp.
Houston, TX
Tel: 866-258-4842
Web: www.altivia.com
Grit removal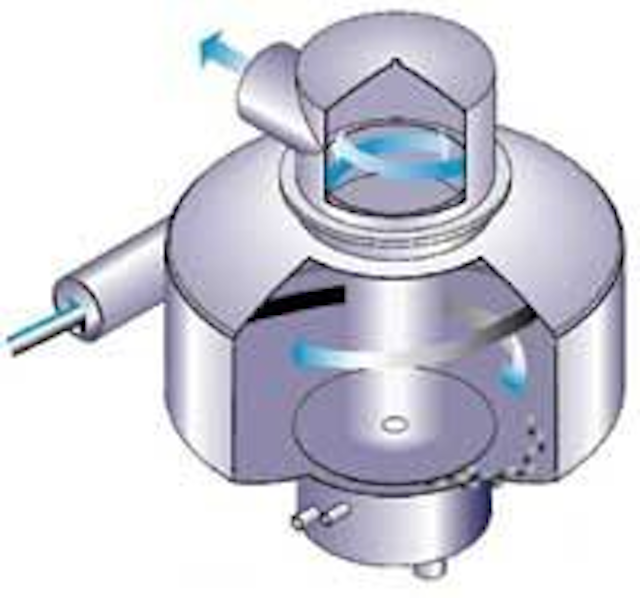 Click here to enlarge image
Eutek's SlurryCup™ removes fine grit from industrial sludge. It has a small footprint, can be operated in pressurized environments, and has solids surge capacity that will resist process upsets. The system has no moving parts, using an all-hydraulic design that combines an open free vortex and the boundary layer effect to remove very small grit. Constructed of stainless steel, they capture, classify, and remove fine grit, abrasives, sediment, sugar sand, and high density fixed solids from sludge and grit slurries.
Eutek Systems, Inc.
Hillsboro, OR
Tel: 866-615-8130
Web: www.eutek.com
Liquid polymer blending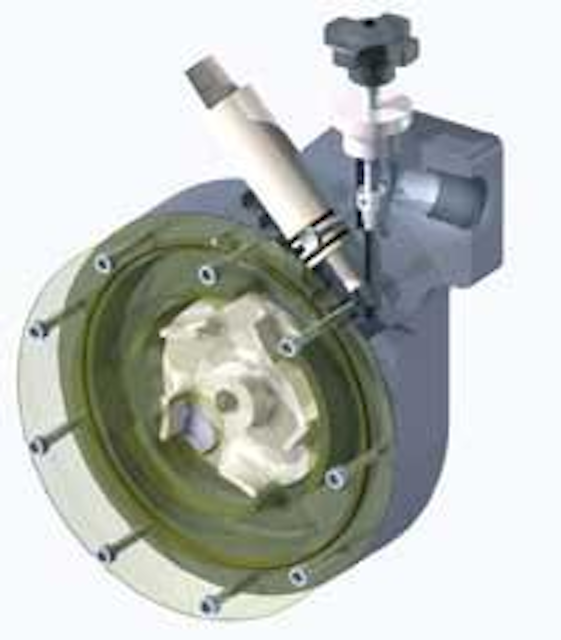 Click here to enlarge image
EnPro Technologies introduces the HyBlend HM Series liquid polymer blending technology. This activation technology is a hybrid, combining reliability of non-mechanical blending with control and versatility of mechanical blending. A product of 19 years of R&D and field experience, this technology addresses shortcomings of non-mechanical blending by eliminating reliance on water pressure, ability to control mixing intensity and ability to effectively activate polymer at very low flow rates.
EnPro Technologies Ltd.
Lee's Summit, MO
Tel: 303-530-3910
Web: www.enpro-tech.com
Sludge pressure transmitter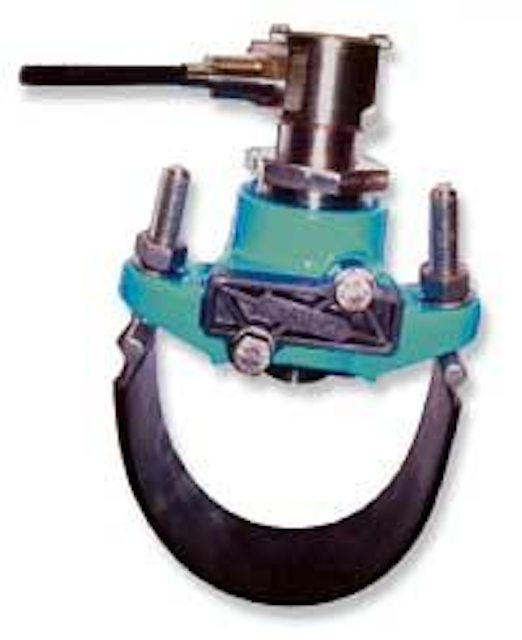 Click here to enlarge image
Now available from GE Druck, a unit of GE Infrastructure Sensing, is its LPX 7380-SE flush diaphragm sludge pressure transmitter, designed for use in sludge pumping lines to monitor discharge pressure. Benefits include use accuracy in hot applications above 400°F, long life (due to thick, abrasion-resistant Inconel X750 diaphragm), easy install and replacement, pressure transmitter (10ms) for fast response to monitor pump wear.
GE Druck
Fairfield, CT
Tel: 203-746-0400
Web: www.druck.com
Aqueous deodorizer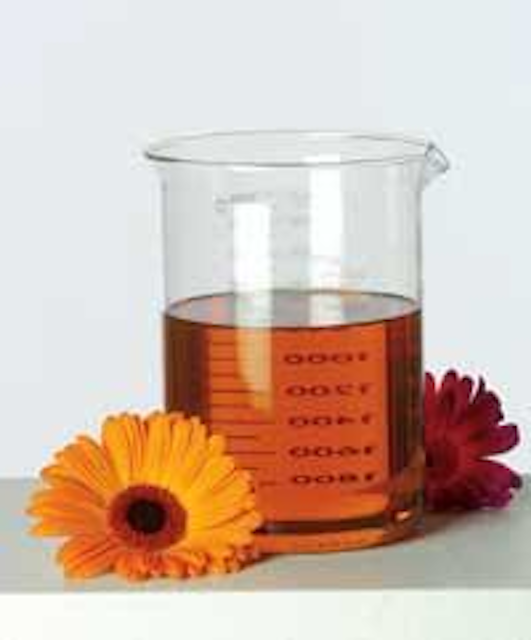 Click here to enlarge image
Formula 105 Aqueous Deodorizer effectively and safely controls sludge odor without using VOCs, fragrances or other masking agents. This concentrated product from the Definitive Deodorant Co. is easily applied and neutralizes odor permanently. The earlier this product can be introduced into the sludge, the more effectively it mixes. There are no emissions into the atmosphere, and the effectiveness does not fade as sludge dries.
Definitive Deodorant Co.
North Kansas City, MO
Tel: 800-844-4032
Web: www.odorless-industry.com
In-line solids disintegrator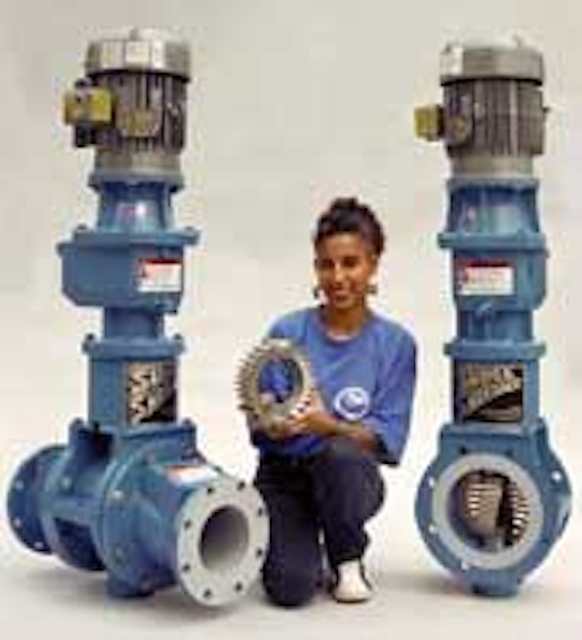 Click here to enlarge image
The Super Shredder® in-line disintegrator easily reduces tough solids directly in sludge or raw sewage lines. It combines unsurpassed grinding capabilities with streamlined, easy-to-maintain features and provides a high level of open-area to fluid-flow.
Franklin Miller Inc.
Livingston, NJ
Tel: 973-535-9200
Web: www.franklinmiller.com
Sludge dewatering aids
GE's Novus shear-resistant polymers improve centrifuge efficiency for increased throughput in dewatering industrial sludge. They're especially suited for biological and oily wastewater sludges in organic chemical, oil refining, steel, aluminum, mineral, food, and pharmaceutical industries. Some chemical and industrial sludges with oil, water and solids aren't easily dewatered, and centrifuges are increasingly used to separate these materials.
GE Infrastructure Water & Process Tech.
Trevose, PA
Tel: 215-942-3208
Web: www.gewater.com
Filter presses
Click here to enlarge image
USFilter Dewatering Systems offers a full line of filter presses. The J-Press sidebar and overhead filter presses are among the most efficient, widely used filtration and liquid/solid separation equipment available for industrial sludge dewatering.
USFilter Dewatering Systems
Holland, MI
Tel: 800-245-3006
Web: www.usfilterdsg.com
Static mixers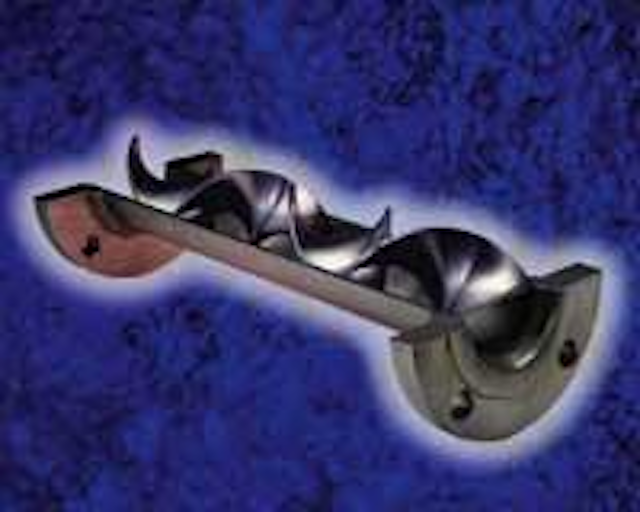 Click here to enlarge image
Kenics® KM Series Static Mixers from Chemineer feature a patented helical mixing element which produces complete radial mixing and flow division for any combination of liquids, gases or solids. The smooth element geometry results in efficient mixing of miscible fluids in laminar or turbulent flow and dispersion of immiscible fluids or gases while producing very low pressure drop.
Chemineer, Inc.
Dayton, OH
Tel: 937-454-3200
Web: www.chemineer.com
Anaerobic digestion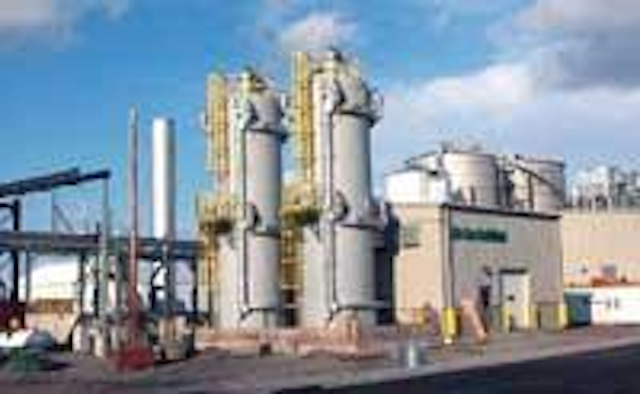 Click here to enlarge image
Biothane has developed Shear Enhanced Anaerobic Digestion (SEAD) technology for the digestion of sludge and other biodegradable solid wastes and slurries. The SEAD reactor typically operates in a once through mode when treating sludge or slurry with total solids content of 4% or greater. The substrate is mixed by circulating a large flow of mixed liquor from the bottom of the reactor via one or more high-shear nozzles at the top of the reactor downward into one or more draft tubes.
Biothane Corp.
Camden, NJ
Tel: 856-541-3500
Web: www.biothane.com
Filter press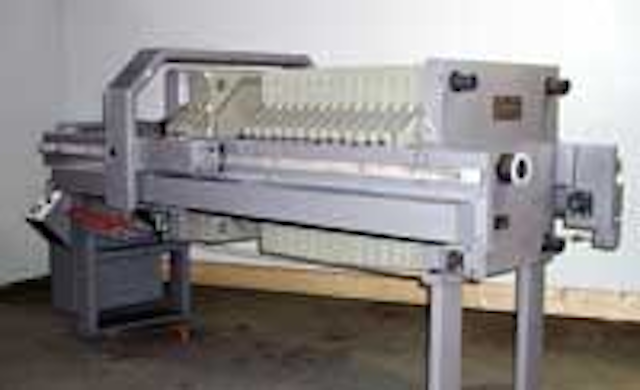 Click here to enlarge image
The new ErtelAlsop EA Series filter press incorporates all the features of the company's stainless steel presses, at a lower cost. The new presses include full thickness and height, tee-slotted, steel sidebars with stainless wear strips. Slide heads ride on full size roller and bearing assemblies. Skid shoes and pads are not used on any EA Series press. Presses can be equipped with a rugged, double side driven plate shifter and a uniform fill manifold with appropriate valves.
ErtelAlsop
Kingston, NY
Tel: 800-553-7835
Web: www.ertelalsop.com
Sludge dewatering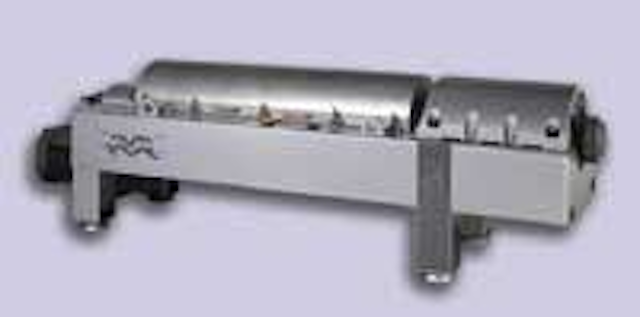 Click here to enlarge image
Alfa Laval's new generation of Smart Decanters, the ALDEC G2, transport and treat up to 30% higher volume of sludge, at the same time providing cleaner centrate, with minimum polymer consumption and higher cake dryness. The decanter's performance is due to internal improvements based on the company's experience in fluid dynamics and separation technology. Sludge is fed into the decanter without destroying the polymer.
Alfa Laval Inc.
Richmond, VA
Tel: 804-236-1342
Web: www.alfalaval.us
Sludge blanket detection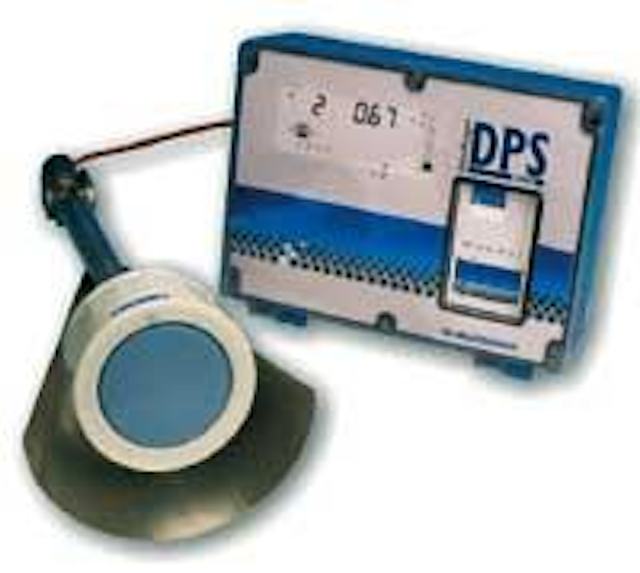 Click here to enlarge image
The Siemens InterRanger DPS 300 is a microprocessor-based sludge blanket detection system for use in up to two water and/or wastewater primary clarifiers. It uses one or two Echomax® non-contacting XCT-12 transducers and echo processing to continuously monitor the sludge blanket level. Communications via RS-232/RS-485 or bi-polar current loop, and isolated mA outputs, provide the capability for integration with centralized control systems.
Siemens Energy & Automation, Inc.
Spring House PA
Tel: 215-646-7400
Web: www.siemens.com
Level detection
Click here to enlarge image
K-TEK has announced the release of the KCAP300™ and KCAP400™, RF (Radio Frequency) capacitance switches for level detection in a wide variety of challenging applications, from low dielectric bulk solids to sticky slurries. The one-step, external calibration process means there is no need to remove covers and violate equipment ratings; each unit is truly explosion-proof. Whether the application involves liquids, pellets, granules, powders, chips, or flakes, the products feature one of the largest selections of probe elements.
K-TEK
Prairieville, LA
Tel: 800-735-5835
Web: www.ktekcorp.com
Dewatering systems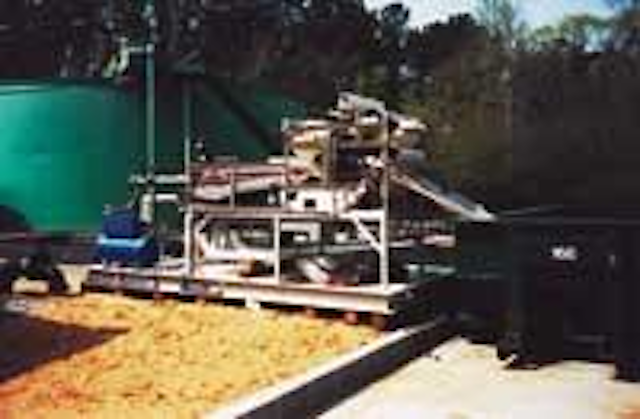 Click here to enlarge image
The Filtration Division of Netzsch offers a mechanical dewatering system and thermal drying device, combined into one compact unit for drying all types of slurries. The cake drying device is constructed with Polypropylene membrane filter plates which can be retrofitted for existing presses. The drying system is available in both side bar and overhead beam designs for semi-automatic or fully automatic presses. Consisting of a honeycomb structure, the press's insulated heating elements guide the heat to the interior of the filter press in a fast and efficient manner.
Netzsch Inc.
Exton, PA
Tel: 610-363-8010
Web: www.netzschusa.com
Open hopper pump

Click here to enlarge image
seepex has developed a new type of open hopper pump to transport extremely viscous products and dewatered sludge cake. The BTH pump can transport materials up to three million cPs and municipal wastewater sludge with over 50% solids. It has been used on mineral slurry cakes from plate-and-frame filter presses with over 80% solids and waste sludge up to 45% consistency. It can also be used to mix CaO with biosolids to meet EPA land application requirements.
seepex, Inc.
Enon, OH
Tel: 800-695-3659
Web: www.seepex.com
Sludge pumps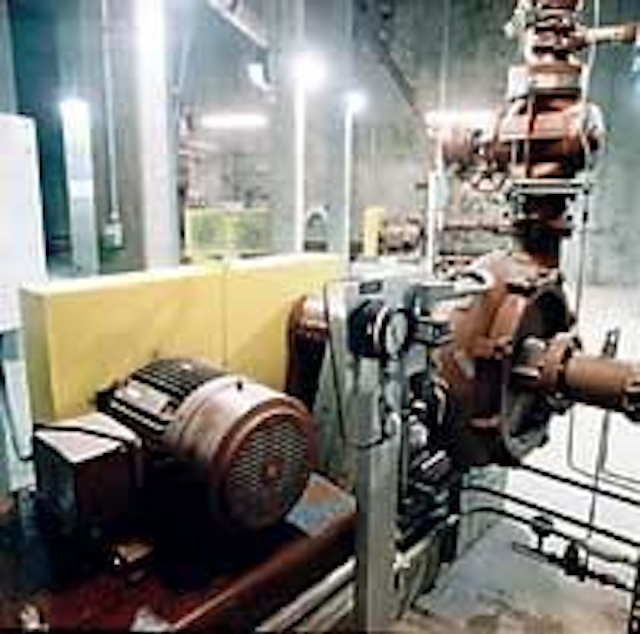 Click here to enlarge image
Morris 6100CT cup-type recessed impeller pumps are designed to handle sludge and grit in municipal applications. The pumps feature fully machined register-fit castings, confined O-ring interfaces, heavy-duty bearing frame, hardened hook-type shaft sleeve, positive liquid sealing between impeller and sleeve, replaceable rear liner and suction cover, high-chrome iron construction and a reversible casing design.
Morris Pumps
Aurora, IL
Tel: 630-236-6900
Web: www.morrispumps.com
Dewatering systems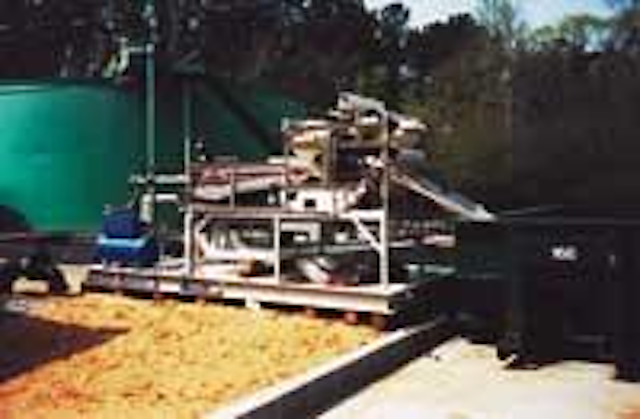 Click here to enlarge image
Phoenix Process Equipment offers a series of compact belt filter presses and gravity belt thickeners specifically designed for smaller municipal wastewater plants. When supplied as skid mounted systems, they include all necessary pumps, controls, polymer dosing systems, and require only four external connections, thus greatly simplifying installation. The compact gravity belt thickeners can be used to reduce sludge volume prior to digestion or to minimize liquid hauling costs.
Phoenix Process Equipment Co.
Louisville, KY
Tel: 502-499-6198
Web: www.dewater.com