SCADA, Process Control
ControLinx allows PLC's to send and receive reports and alarms, anywhere in the world, using a North America-wide wireless two-way paging network. The pager network allows data to be sent at less cost than traditional wireless solutions.
Oct 1st, 2002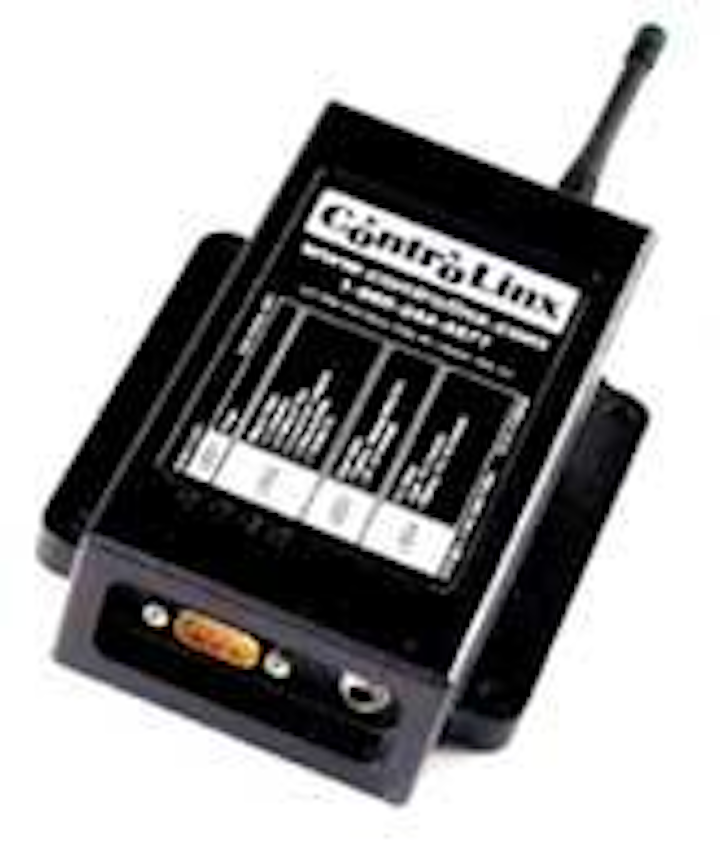 Wireless monitoring
ControLinx allows PLC's to send and receive reports and alarms, anywhere in the world, using a North America-wide wireless two-way paging network. The pager network allows data to be sent at less cost than traditional wireless solutions. A PLC can send and receive wireless e-mail messages up to 500 characters in length. Messages are comprised of both control data and pre-configured text.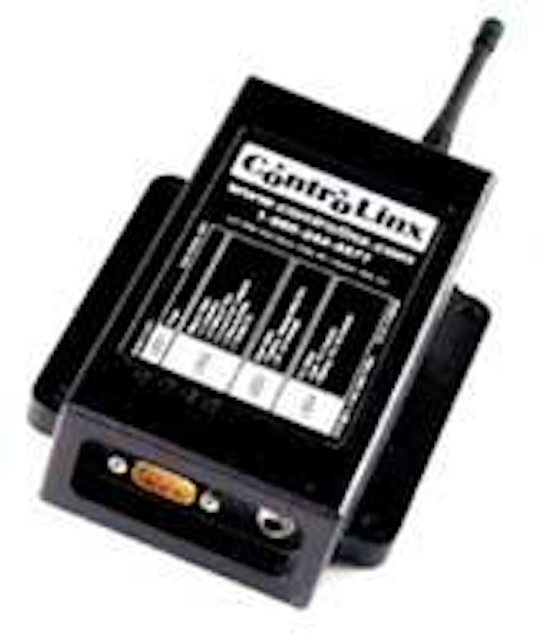 Click here to enlarge image
Controlinx Technologies Inc.
Delta, British Columbia
Tel: 877-940-0868
Web: www.controlinx.com
TPH monitoring
In-situ wastewater monitoring and analysis for Total Petroleum Hydrocarbons with SCADA control of discharge systems is now possible using FCI Environmental's PetroSense® CMS-4000. One to four probes can be strategically placed in wastewater ponds and streams at a wide variety of sites. Each probe can be programmed with its own alarm level and a dedicated 4-20 mA output. When a probe's output reaches the pre-set alarm limit, a 4-20 mA signal is sent to an existing SCADA system to actuate the appropriate valve. At the same time, there is local alarm notification.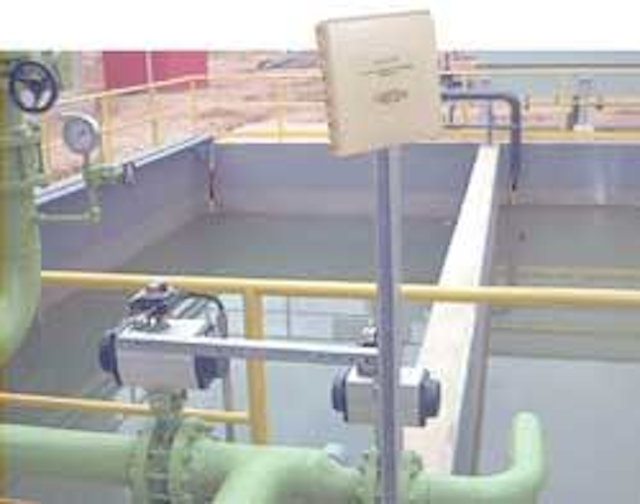 Click here to enlarge image
FCI Environmental, Inc.
Las Vegas, NV
Tel: 702-361-7921
Web: www.petrosense.com
Power supply
In the event of a primary power supply failure on a Series 90™-30 PLC, GE Fanuc Automation's new Redundant Power Supply System (RPSS) switches power to a backup unit without process interruption. The RPSS helps ensure uptime in high-availability applications—such as pumping stations, process lines, emergency generating, and batching. Consisting of a baseplate that supports two power supplies and a redundant power supply adapter, the RPSS is compatible with all Series 90-30 power supplies, CPUs, and I/O expansion bases. The adapter mounts in the power supply slot on any CPU or I/O expansion base.
Click here to enlarge image
GE Fanuc Auto. N.America, Inc.
Charlottesville, VA
Tel: 800-648-2001
Web: www.gefanuc.com
Data acquisition modules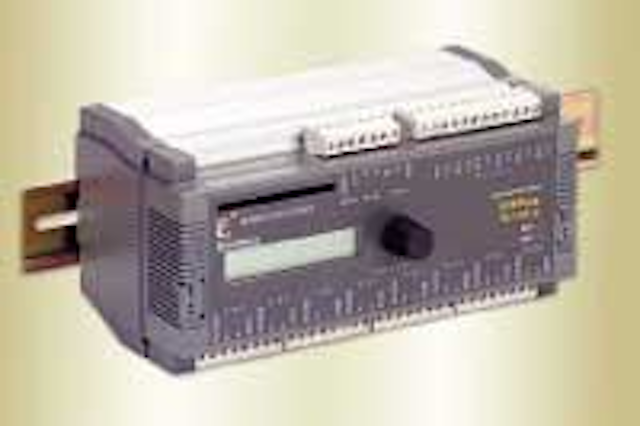 Click here to enlarge image
Eurotherm's Action Instruments announces immediate availability of the I/O Pak™ DL Series of Data Acquisition Modules. The intelligent data logging modules come with Modbus, Profibus and ASCII serial interfaces included. These modules can log data from their on-board I/O channels as well as from other I/O Pak C-Series and K-Series modules on the network. The DL-Series consists of three different data logging modules, the IOPK-DL100-U, IOPK-DL101-U and the IOPK-DL104-T. The first two support eight or six universal analog inputs respectively while the IOPK-DL104-T is dedicated to four PT-100 RTD inputs. They all support modems, pager messaging on alarms, and scheduled and event driven data uploading.
Action Instruments
San Diego, CA
Tel: 800-767-5726
Web: www.actionio.com
Electronic scales
Scaletron's Model 4040™ platform scale has proven ideal for weighing chemicals such as water treatment polymers and microbiocides frequently shipped in bulk storage containers often referred to as "Tote Bins." An LED indicator readable to one pound comes standard. The Model 1099™ Chemical Process Controller is available as an option for a total electronic scale weight system.
Scaletron Industries, Ltd.
Plumsteadville, PA
Tel: 800-257-5911
Web: www.scaletronscales.com
Lift station diagnostic system
ABB's Lift Station Diagnostic and Information System uses the Internet to collect lift station data for long-term storage at the company's redundant servers. Without special software, Internet browsers on existing PCs provide access to the data and to diagnostic warnings regarding potential problems at the sewage lift stations. The warnings can be broadcast via pagers or e-mail. Installation involves use of a node box along with pump motor current sensors.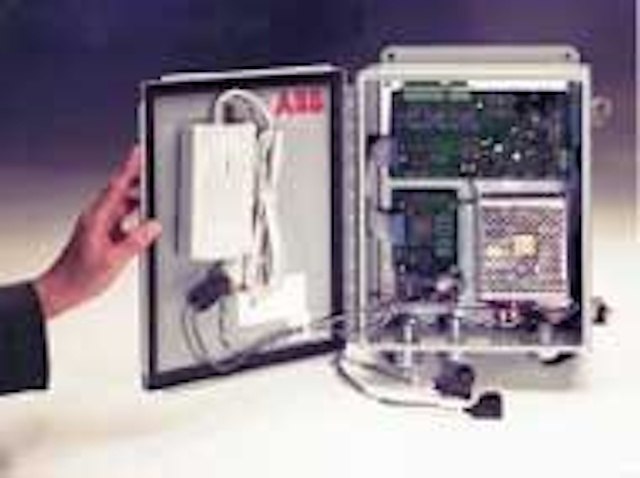 Click here to enlarge image
ABB Inc.
Warminster, PA
Tel: 800-626-4999
Web: www.abb.com
Loop controller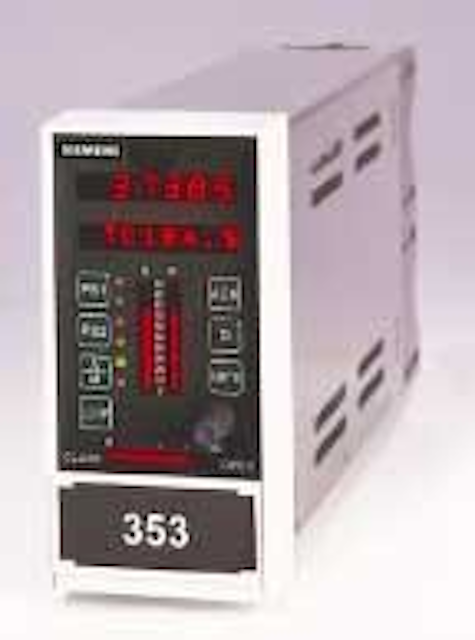 Click here to enlarge image
Siemens Energy & Automation has released a new version of its 353 Loop Controller with an Ethernet communication card. This new enhancement enables network connectivity with multiple 353 loop controllers, HMIs, and other devices that communicate Modbus over Ethernet. With the Ethernet communication capability, remote monitoring and control allows the user to view the process from the control room or from any workstation on the network. Use of this common technology for network infrastructure reduces plant costs and learning time, and provides easier access to plant data for timely decision-making.
Siemens Energy & Automation
Spring House, PA
Tel: 215-646-7400
Web: www.sea.siemens.com/ia
Monitoring systems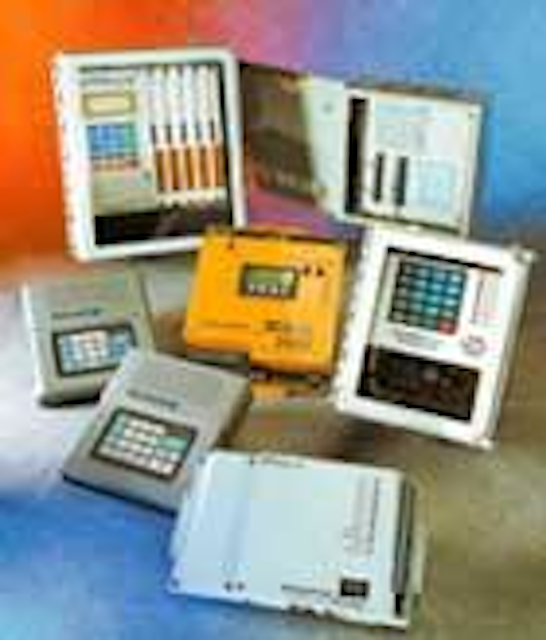 Click here to enlarge image
Sensaphone monitoring systems offer autodialer technology for reporting critical data and safeguarding equipment and property. The systems monitor pressure transducers, flow meters, water levels, timers, temperature, power failure, and alarms at treatment facilities, pumping stations, labs, and offices. They also provide data logging, event logging, graphing and polling. Users are immediately notified about environmental changes and alarm conditions. Any combination of phones, faxes, pagers, e-mail accounts, or computer modems can distribute data reports and alarm messages.
Sensaphone Inc.
Aston, PA
Tel. 610-558-2700
Web: www.sensaphone.com
Signal conditioning catalog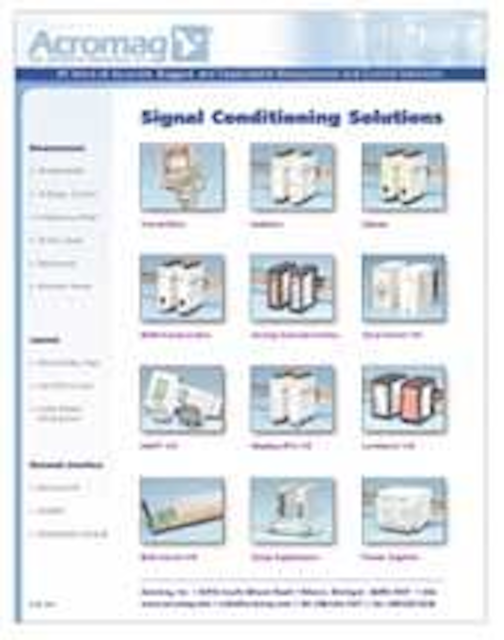 Click here to enlarge image
Acromag recently released a 200-page product catalog featuring new Modbus analog and discrete I/O modules, as well as a broad range of transmitters, isolators and alarms. Application notes and drawings demonstrate how the products can be used to reduce costs, improve performance and increase safety. A price list, product selection tables and diagrams are included to help with selecting the correct product for a particular application. An on-line version of the catalog is available at the company's website.
Acromag Inc.
Wixom, MI
Tel: 248-624-1541
Web: www.acromag.com
PLC/RTU
Control Microsystems recently introduced the ScadaPack LP. The PLC/RTU controller is engineered for low power applications. The controller operates with smaller solar panels, batteries and enclosures. Plus, it includes a 12 to 24 volt DC-DC converter and two turbine meter preamplifiers. It is suited for use in water and wastewater applications needing a mix of analog and digital I/O and multiple communication ports. It supports several standard protocols.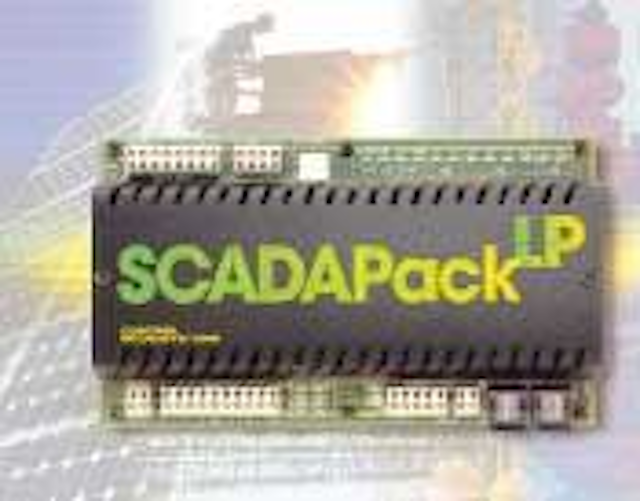 Click here to enlarge image
Control Microsystems Inc.
Kanata, Ontario
Tel: 613-591-1943
Web: www.controlmicrosystems.com
Lift station alarm
The Internet Messenger model MX1 system from Blue Ribbon Corp. is a single, stand-alone instrument which monitors and controls the functions of a single or multiple lift stations to detect faults such as pump failures, level-sensor failures, high or low water emergency alarms, loss of station power and other anomalies as they occur. Application is primarily for monitoring wastewater flow. The system includes a level sensor, setpoint controller and a web-connected modem which sends reports by e-mail, fax, pagers and cell phones.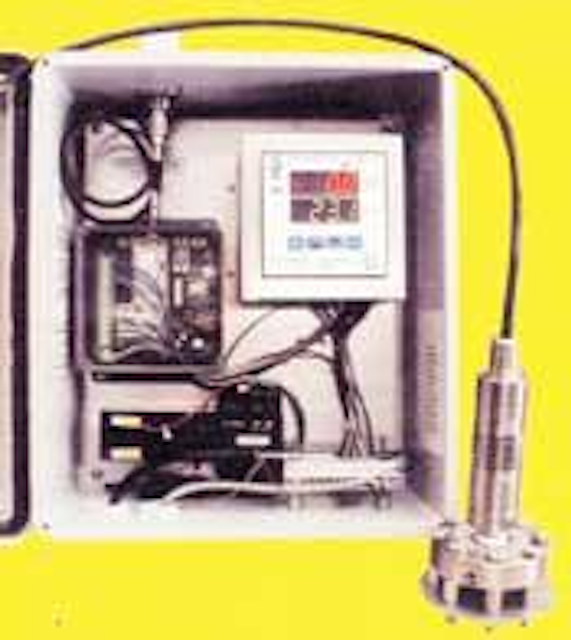 Click here to enlarge image
Blue Ribbon Corp.
Winter Park, FL
Tel: 877-677-8899
Web: www.blueribboncorp.com
SCADA software
Citect is a SCADA/HMI software that presents plant information in formats that allow engineers to make informed competitive decisions. Citect for Windows includes all drivers, DCS style redundancy, alarms, trends, reports, free graphics development environment, multiple languages and networking wizards. Ci Technologies has also introduced a new suite of products called Plant2Business Solutions including Plant2Business, Plant2Net, Historian and Downtime.
Citect
Charlotte, NC
Tel: 704-329-3838
Web: www.citect.com
Fluid flow modeling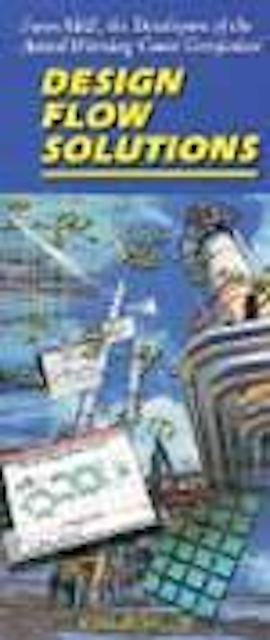 Click here to enlarge image
A brochure that describes a computer software engineering tool which implements common techniques for macroscopic fluid flow calculations has been published by ABZ Inc. The Design Flow Solutions Brochure discusses the company's Design Flow Solutions software package, which includes standard and professional versions, as well as its DesigNet version for network analysis.
ABZ Inc.
Chantilly, VA
Tel: 703-631-7401
Web: www.abzinc.com
Communications system
RACO Manufacturing has introduced the Catalyst™ Interactive Communications System, an HMI, wireless, remote, data logging and alarm notification system. The system allows users to collect data from, monitor, and adjust up to 256 off-site control points from a single location. Its data and event logging capabilities allow the system to monitor a variety of control applications including data samples, alarms, channel site changes, configuration changes, and many others.
RACO Manufacturing and Engineering Co.
Emeryville, CA
Tel: 510-658-6713
Web: www.racoman.com
Automation platform
A free brochure from the Foxboro Co. describes the company's I/A Series System. The system is a complete, scalable automation platform that can be updated. The brochure includes detailed illustrations and show how the series is designed for a wide range of system configurations including options for hybrid or larger applications; workstations and servers; and options for various controllers. Ask for bulletin C513.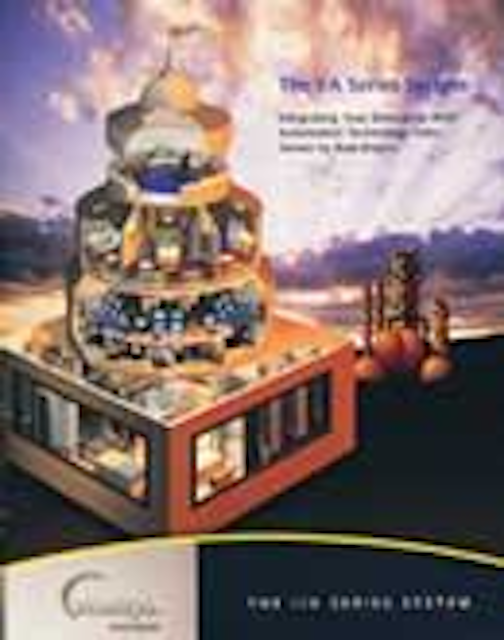 Click here to enlarge image
Foxboro Co.
Foxboro, MA
Tel: 866-746-6477
Web: www.foxboro.com
Water level monitoring
Solinst Leveloggers and a Solinst Telemetry System (STS) can be used to obtain detailed water level data remotely. Users can self-manage the data collected. There is no need for expensive SCADA or other systems that require monthly fees for internet data services. Leveloggers are highly accurate data loggers, virtually maintenance-free, with a 10-year battery, ideal for long-term remote monitoring.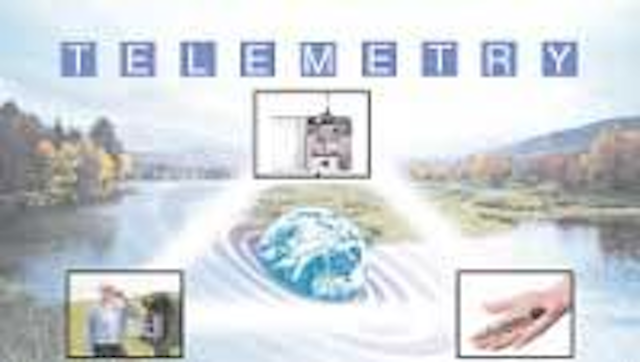 Click here to enlarge image
Solinst Canada Ltd.
Georgetown, ON
Tel: 800-661-2023
Web: www.solinst.com
Monitoring device
Walchem has introduced WebAlert™, a stand-alone remote monitoring device that can web enable installed equipment. Key system parameters (analog and digital) can now be monitored from any computer - anywhere in the world - with a standard web browser. Powered by the company's patent-pending ShoulderTap® Technology, the monitor is only online when accessed. User defined alarms can be received by email or page. Data logs can be delivered by email as a spreadsheet attachment. Since the monitoring system supports simultaneous multi-user access and Ethernet, all of its remote monitoring features are also available on local area networks (LAN).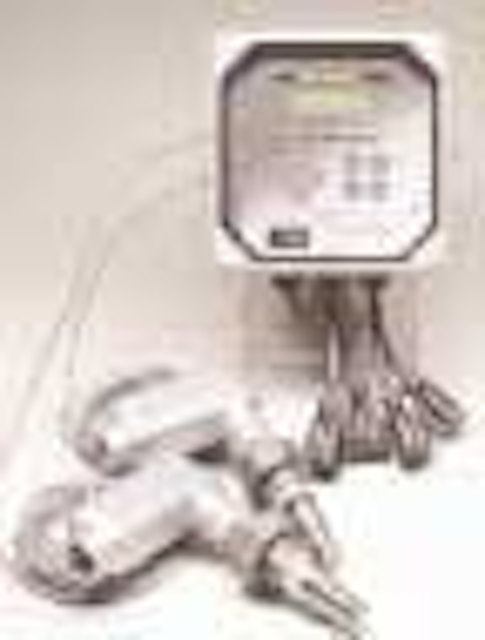 Click here to enlarge image
Walchem Corp.
Holliston, MA
Tel: 508-429-1110
Web: www.walchem.com
Wireless RTU/modem
The wireless SCADALink Unicon IP RTU/Modem from Bentek is designed for industrial water applications where it is necessary to monitor remote sites over a wide geographic area. Features of the unit include eight AI/DI, four DO, four AO, Modbus RTU protocol, and alarm alerts via Email and paging. The flexibility of the RTU/modem allows it to operate in standalone alarm monitoring or in large point to multipoint SCADA applications.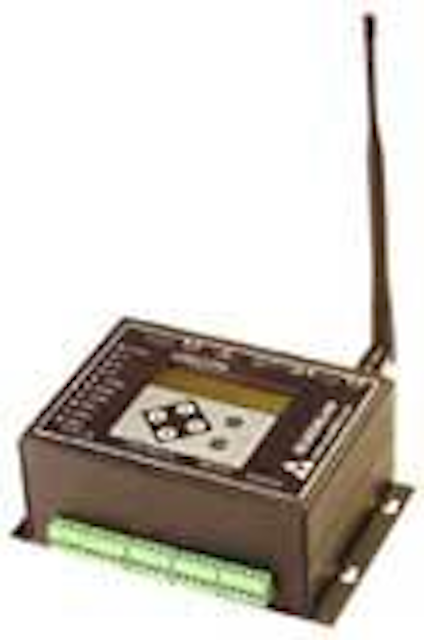 Click here to enlarge image
Bentek Systems Ltd.
Calgary, Alberta
Tel: 403-243-5135
Web: www.scadalink.com
Network connector
FieldServer Technologies, a Sierra Monitor Co., has released the new FS-R2010 -- Remote Serial Port. The port is a network connector to enable various devices to interconnect to Ethernet. The connector allows serial data to be transported via Ethernet as TCP/IP packets. An FspBridge may be included in the system to provide protocol translation for data from multiple FS-RSP notes.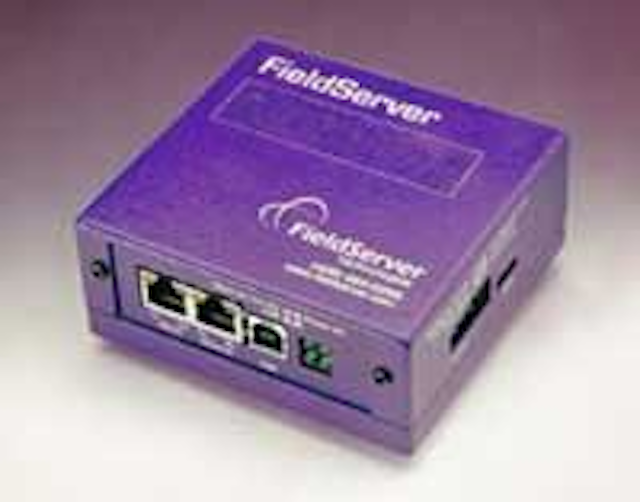 Click here to enlarge image
FieldServer Technologies
Milpitas, CA
Tel: 408-262-2299
Web: www.fieldserver.com
Monitoring, control system
TX Techology has released a new generation of constant monitoring and control systems dubbed the 911 Sentinel48®. The remote system employs both RF Wireless and PCI technology. PCI bus technology, standard among PC manufacturers, adds greater flexibility to this system. Communication options include TCP/IP methodologies, modem connected devices, RF wireless data devices and cellular communications devices. The system can monitor up to 48 sensors.
TX Technology Corp.
Randolph, NJ
Tel: 800-225-0160
Web: www.txindustrialmonitoring.net
Process loop testing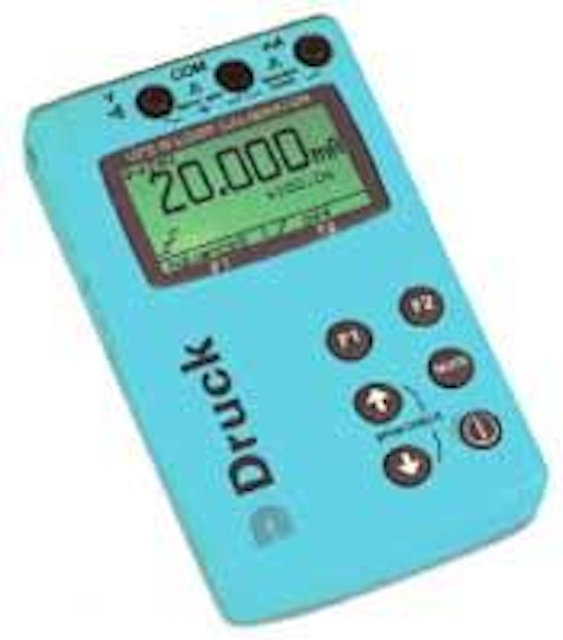 Click here to enlarge image
Druck offers a test tool for process control loop troubleshooting, testing and calibration in the field. The hand-held UPS III loop calibrator is a HART® compatible and CE compliant to EN61326-1, which meets standards for heavy industrial use. Measure source range for the unit is 0-24 mA. In addition, 0-60 vDC can be measured for loop diagnostics and voltage output instrument maintenance.
Druck Inc.
New Fairfield, CT
Tel: 203-746-0400
Web: www.druck.com
Communication systems
Zetron integrates radio dispatch switches, site controllers, dispatch stations, and control consoles with other equipment and the public telephone network to offer a single, corporate communications network tailored for the utility industry. The company offers wireless SCADA and telemetry systems to monitor remote tanks, reservoirs, lift stations, wells, and other fresh and wastewater facilities. Its Model 1550 SentriMax is an industrial autodialer and wireless alarm annunciator.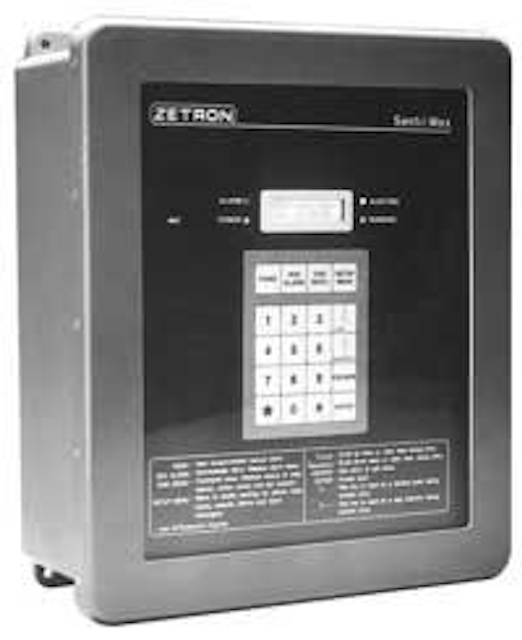 Click here to enlarge image
Zetron, Inc.
Redmond, WA
Tel: 425-820-6363
Web: www.Zetron.com
Instrument amplifier/controller
ALLDOS offers the Conex 350 Instrument amplifier and controller which measures and controls pH, redox (ORP), chlorine, chlorine dioxide, ozone, hydrogen peroxide, peracetic acid and fluoride. This P, PI, or PID controller is manufactured to allow for a variety of measuring ranges which may be configured by the customer on-site. Two independent 4-20 mA output signals allow for proportional control for a chemical metering pump or motorized valve and interface to a SCADA system or PLC, spanned to the selected measuring range.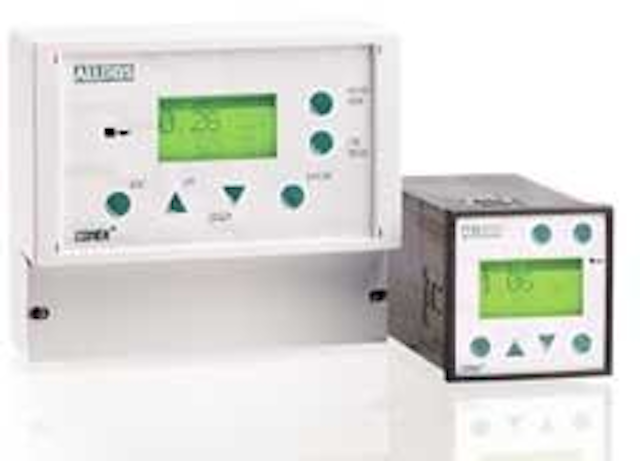 Click here to enlarge image
Alldos, Inc.
Marietta, GA
Tel: 770-956-7996
Web: www.alldos.com
Transducer amplifier
The Sensotec Universal Series of in-line strain gauge transducer amplifiers now feature a metal enclosure that offers NEMA 4 or IP 65 protection. An optional quick disconnect metal electrical plug and molded accessory cable assembly are available. The amplifiers offer a variety of outputs including ± 5 vDC, ± 10 vDC and 4-20 mA output in 2-wire for use with high resistance strain gauge bridges, and 3-wire connections for 350 ohm resistance strain gauge bridges.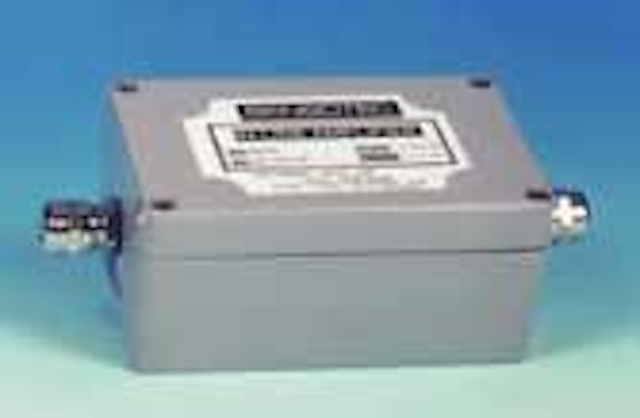 Click here to enlarge image
Sensotec Inc.
Columbus, OH
Tel: 800-848-6564
Web: www.sensotec.com
HART interface
Smar International has introduced the HI302, a flexible interface that integrates HART devices into Foundation™ Fieldbus networks. Designed to fit virtually any network topology, and provide full access to all HART variables, the unit protects the users installed HART investment when migrating to Foundation Fieldbus technology.
Smar International Corp.
Houston, TX
Tel: 713-849-2021
Web: www.smar.com