Power-GEN International December 13-15, 2016
POWER-GEN International, the world's largest power industry event, will take place Dec. 13-15, 2016, in Orlando, Fla., and will provide a wide range of offerings covering multiple aspects of the power generation sector.
Oct 1st, 2016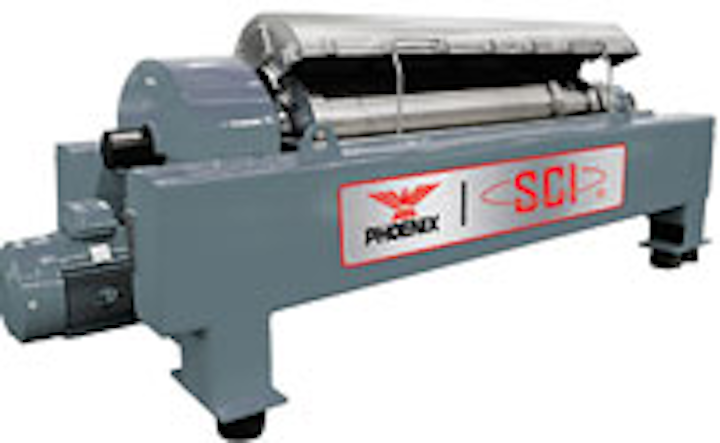 POWER-GEN International, the world's largest power industry event, will take place Dec. 13-15, 2016, in Orlando, Fla., and will provide a wide range of offerings covering multiple aspects of the power generation sector.
More than 20,000 power professionals and other industry leaders from over 110 countries are expected to be in attendance at the event, where they will exhibit their latest products, network with other experts, discover new trends and solutions, and participate in educational sessions.
Over 1,400 exhibitors will showcase their latest offerings and meet with attendees to discuss ways to tackle the latest industry challenges. Additionally, more than 70 conference sessions will be presented, led by more than 300 industry experts. Some attendees can earn professional development hours for attending the event, which includes pre-conference events and technical tours.
Some of the water-related sessions will include: a pre-conference workshop on HRSG fundamentals - operations, inspections, trouble shooting and maintenance of combined cycle HRSGs; a workshop on WFGD chemistry and operational impacts on wastewater quality discharge; paper presentations on ELG wastewater compliance: strategies, options and technologies; and achieving FGD wastewater treatment compliance; as well as dense slurry ash and wastewater management for ELG and CCR compliance.
On the exhibit floor, a number of water-related systems and technologies specific to the power industry will be on display, including: turbines, engines, boiler water and feedwater treatment services, computer hardware and software, controls and instrumentation systems, engineering and construction services, generators, plant electrical systems, pumps, valves and valve actuators.
The opening keynote session will be held on Tuesday, Dec. 13, with Russell Ray, Chief Editor, Power Engineering magazine and POWER-GEN International program committee chair, providing the welcome address. Other featured speakers include: Alex Glenn, president of Duke Energy Florida; Rick Halil, senior vice president and general manager, energy, of Burns & McDonnell; and Willi Meixner, CEO power and gas division for Siemens AG.
Here is a sneak peek at some of the products and services that will be on display at POWER-GEN.
Dewatering technologies
PHOENIX Process Equipment Company is a global leader in liquid/solids separation for the municipal and industrial wastewater industries. PHOENIX specializes in thickening and dewatering technologies including table thickeners, belt filter presses, recessed chamber and membrane filter presses, decanter centrifuges and chemical systems. The PHOENIX/SCI Horizontal Decanter Centrifuge provides a compact and efficient dewatering solution to your sludge processing needs. With over 2,000 centrifuges installed, you can be confident when you specify PHOENIX/SCI Decanter Centrifuges. Stop by the booth in the Coal-Gen section to learn how PHOENIX equipment can help improve your process.
Phoenix Process Equipment
Booth 2066
Simplified maintenance
Proco Products has developed an "Integral Tie Rod" design with a demounting feature to be used on applications requiring retraction of an expansion joint away from the pump (or valve). This feature helps facilitate scheduled maintenance of adjacent equipment. This ITR design also eliminates concerns with pump casing interference issues when installing standard triangular rod plates and also concerns of pressure thrust forces being transmitted to the backside of the pump mating flange. The ITR's are designed to meet current pressure ratings of the Proco 230 Series.
Proco Products Inc.
Booth 4739
Cooling tower
SPX Cooling Technologies announces the new Marley NC Everest Cooling Tower, a crossflow evaporative cooling system that provides up to 50% more cooling capacity than any other single-cell, factory-assembled cooling tower. In addition to unmatched cooling capacity, the NC Everest uses up to 35% less fan power to achieve higher energy savings. Its unique design minimizes piping and electrical connections to reduce installation costs. Seven-foot doors provide access to the tower's interior service decks and mechanical components, making routine inspections and maintenance safer and easier.
SPX Cooling Technologies Inc.
Booth 3859
Valve actuators
Rotork's 3rd generation of IQ electric valve actuators provide technologically advanced functionality and asset management capabilities for part- and multi-turn valves used in water/wastewater treatment applications in power plants. Advancements include an enhanced ability to display and deliver valve and process control operational data as well as an array of features that provide for simplified commissioning and operation. Multi-turn torque outputs range from 34-3,000 Nm (25-2,200 lbf-ft) and part-turn torque outputs range from 50-2,000 Nm (37-1,475 lbf-ft). All IQ3 actuators are suitable for use with three-phase, single-phase, or DC power supplies.
Rotork Controls Inc.
Booth 4162
Ultrasonic flowmeter
The OPTISONIC 8300 ultrasonic flowmeter for use with superheated steam delivers 1% measuring accuracy, high repeatability and a large dynamic measuring range with maintenance-free operation. The two-beam ultrasonic flowmeter is ideal for power plant boiler and plant efficiency monitoring, energy balancing, and inter-company steam billing. The OPTISONIC 7300 universal ultrasonic gas flowmeter is an excellent choice for process gas applications, where it provides an economic solution for gas flow measurement in process and auxiliary measurements in refineries and for non-custody transfer natural gas applications. The OPTISWIRL 4200 vortex flowmeter, ideal for advanced energy management systems, is used to measure both conducting and non-conducting liquids, gases and steam.
KROHNE Inc.
Booth 3668
Flue gas desulfurization
The Flue Gas Desulfurization (FGD) wastewater treatment system by Evoqua is a physical/chemical system specifically designed to desaturate effluent, precipitate heavy metals, and reduce suspended solids by flocculation, settling and dewatering. After treatment, the contaminants are discharged as a solids cake for final disposal in a landfill. The treated wastewater is discharged to a receiving body of water or it may be polished with a continuous backwash gravity filter to fur-ther reduce suspended solids prior to discharge. Evoqua Water Technologies designs a customer-specific solution for each plant's characteristics while maintaining the flexibility to meet changing future conditions.
Evoqua
Booth 4458
Process data management
Store, visualize, and analyze your process data with Canary. Monitor plant operations anywhere or anytime to optimize efficiency, improve product quality, and provide business data. Thirty-one years ago, the Canary enterprise historian was built around an extremely fast and secure proprietary database that streamlined process data storage. Technological advancements have resulted in both a broader user base as well as an increase in functionality. The Canary data historian now additionally features Axiom trending software, alarm and notification packages, reporting suites with integrated Excel add-ins, asset management functionality, and a variety of connectors allowing data to flow in or out of the historian as needed.
Canary
Booth 303