More than Water: Textile Works Show Benefits of MBR, Water Reuse
Water scarcity and pollution issues deeply impact the textile industry, a major consumer of freshwater.
Sep 1st, 2006
Water scarcity and pollution issues deeply impact the textile industry, a major consumer of freshwater. Many freshwater sources around textile facilities are depleted due to amounts of water used in the industry's processing applications. Further exacerbating this is deteriorating water quality in remaining sources from wastewater discharge and effluents from processing facilities. Since these pollutants are often non-biodegradable, nations worldwide are implementing regulations on quality of effluents disposed into sewer systems, lakes or rivers.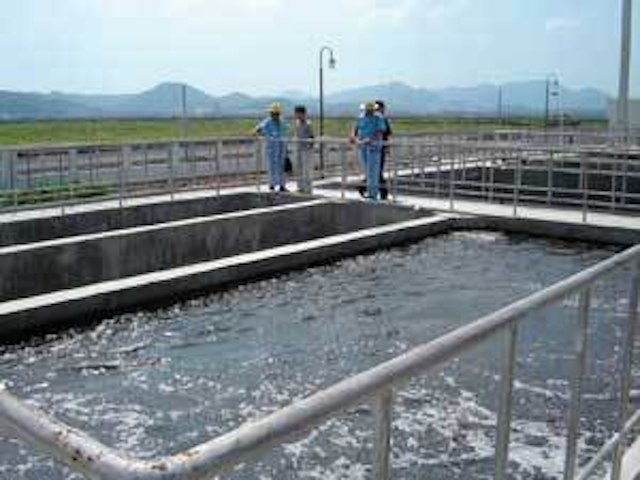 MBR system in operation at textile wastewater recycling facility in Tirupur, India
Click here to enlarge image
In India recently, these issues caused enforcement of existing wastewater discharge legislation to be significantly tightened, requiring industries to adopt a zero liquid discharge (ZLD) policy. Industrialists were given a year to address the matter - or face closure. Toward meeting this objective, the government sponsored establishment of a number of committees that assist individual industrial units in addressing discharges collectively by establishing Common Effluent Treatment Plants (CETPs). CETPs not only make the task of establishing adequate treatment infrastructure more efficient, but also provide considerable economies of scale given wastewater volumes involved. This makes high-grade treatment more viable, enabling water reuse and meeting regulatory objectives.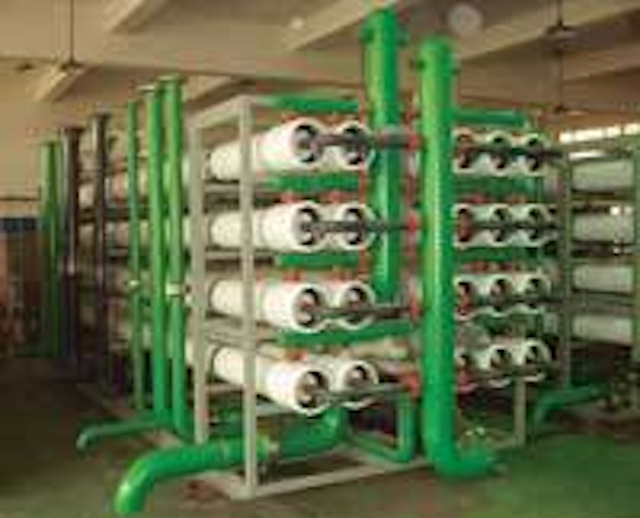 RO skids prior to shipping from Hengtong AWT, Chinese sister company of ITT Aquious
Click here to enlarge image
Managers of two prospective CETPs in Tamil Nadu state - S. Periyapalayem CETP and Sirupooluvapatti CETP in Tirupur, India - approached ITT's Aquious division to provide advanced wastewater treatment systems. The scope of supply encompassed a dual-stage membrane bioreactor (MBR), granular activated carbon (GAC), and reverse osmosis (RO). These steps remove the vast majority of contaminants present and polish the water to a high standard, making it suitable for reuse by the original wastewater contributors. The CETPs also incorporate preliminary treatment steps (such as screening and flow balancing) and sludge handling, which were provided by ITT's local partner.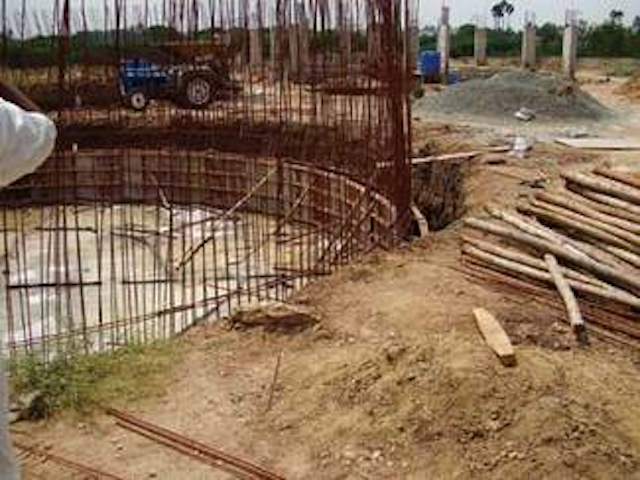 Click here to enlarge image
The two CETPs process 0.4 million gallons a day (MGD) of water (1.5 million liters per day, MLD) and 1.3 MGD (5 MLD), respectively, and are each implementing a total ZLD solution, meaning almost all wastewater will be reused - with a small amount concentrated then evaporated. Dry sludge is used as fuel. Salt recovered from the RO process will go to further dyeing use. The water is resold to industrial wastewater generators at a lower rate than the local municipal drinking water supply, and is well suited to the dyeing process due to high quality and low TDS.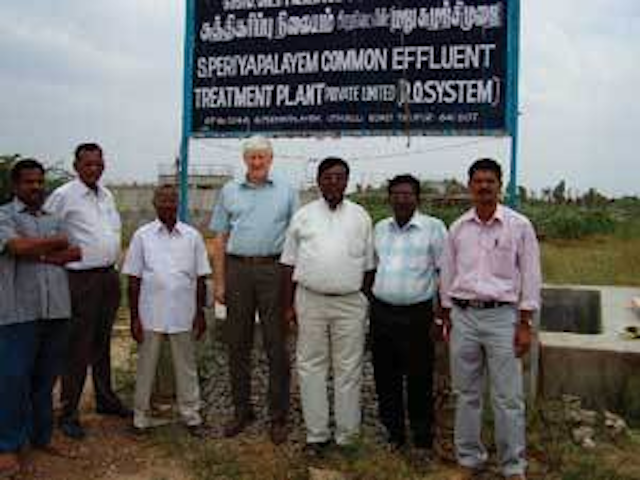 ITT's British Engineer meets with ITT's local staff, CETP managers and local partners at the S. Periyapalayem CETP construction site
Click here to enlarge image
Over 85% of incoming wastewater will be returned directly to local industries, making it critical the treated water is pure enough for use in industrial applications. Incoming effluent, however, had some difficult contaminants to be treated, including high dissolved solids, 235 Hazen color and 10 mg/L FOG, i.e., fat, oil and grease. Table 1 shows incoming water quality and flow after pretreatment. Combining diffused aeration and biological treatment with membrane filtration, the two-stage MBR provides the bulk of treatment.
The technology works through a two-stage process. After air is added to incoming effluent, bacteria reduce organic content. In Stage 2, water is filtered through membranes resembling rows of straws with microscopic pores that draw clear liquid into them while keeping solids out. GAC follows the MBR and removes incalcitrant materials that could foul the RO membranes, which present a final barrier to the few remaining contaminants, such as TDS.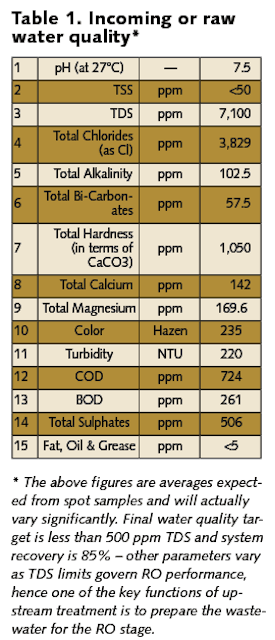 Click here to enlarge image
Benefits of the CETPs can be summarized as regulatory compliance, environmental - including protecting the health of local inhabitants - reduced water charges for the industrialists, and water supply security.
Projects of this nature are currently being done in the textile industry with great success. Other industries globally have yet to employ zero liquid discharge solutions, though, and will need similar upgrades in coming years as water quality and scarcity issues become more pronounced. The dual-stage MBR system is well suited to many types of industrial wastewater, where a high quality of treatment is sought to allow for reuse within sensitive industrial processes such as in the malting, tannery and distillation industries, among others.
ITT Corp. is based in White Plains, NY. Its Dual-Stage MBR system combines technologies developed at two subsidiaries, Sanitaire and Aquious - part of ITT Fluid Technology, for industrial wastewater in pharmaceutical and chemical processing, food and beverage manufacturing, municipal sewage treatment and other sectors. Contact: 201-760-9800 or www.ittfluidworld.com