POWER-GEN PREVIEW
Ashland has added solid chemical treatment to its ULTRA-SERV® inventory management programs for water treatment.
Sep 1st, 2006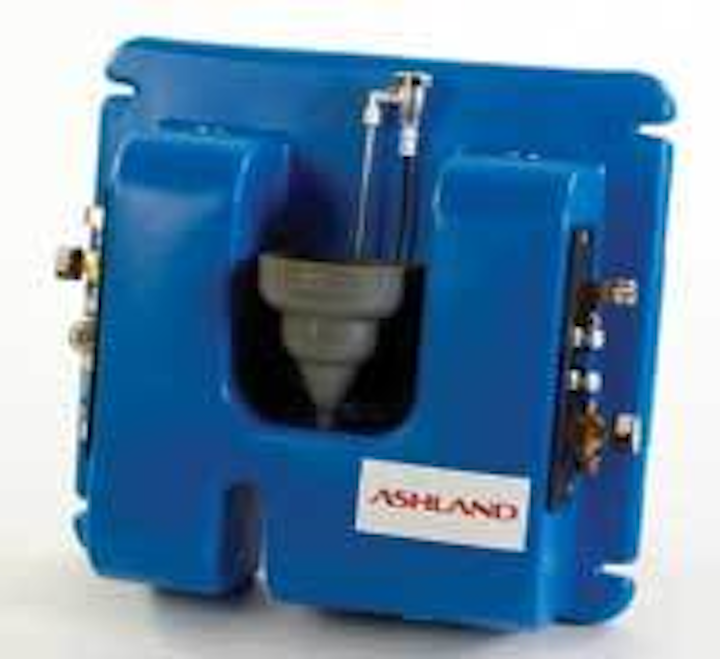 Solid chemical feed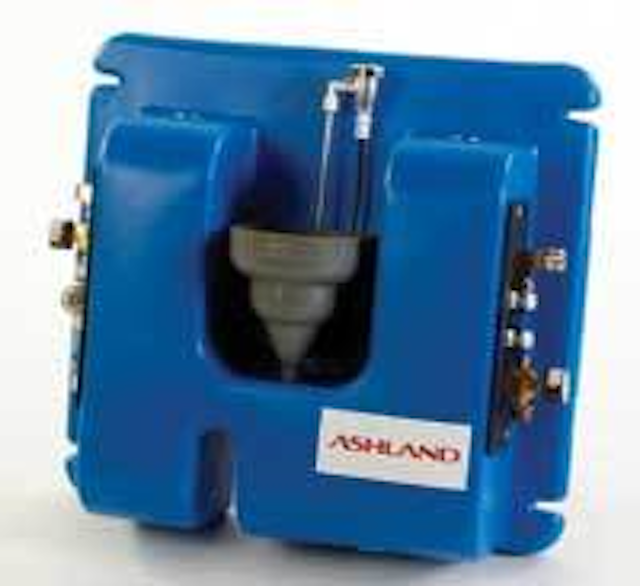 Click here to enlarge image
Ashland has added solid chemical treatment to its ULTRA-SERV® inventory management programs for water treatment. These programs - offered by Drew Industrial, a business group of Ashland Water Technologies - incorporate a solid chemical feeder and associated products to provide an option benefiting customers who prefer not to handle liquid chemicals in pails or drums. Ashland Water Technologies-Drew Industrial, Boonton, NJ, 800-526-1015 www.ashland.com
Cooling water intake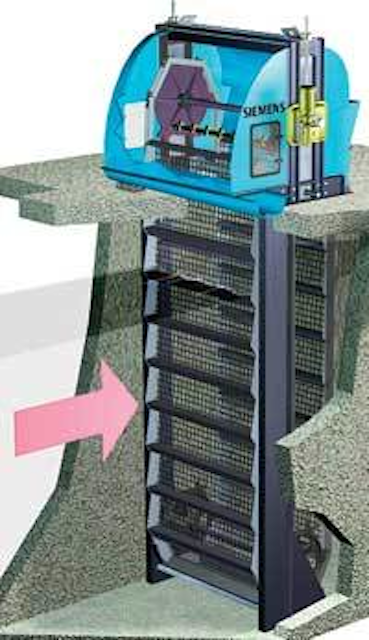 Click here to enlarge image
Siemens Water Technologies offers a fully-equipped service crew with underwater construction capabilities as part of its raw water intake products group. The on-site services unit can provide both above deck and below deck labor. The Siemens Water Technologies on-site services unit is capable of refurbishing and repairing its own brands (REX®, Link-Belt® Royce® and USFilter) as well as a number of competitors' brands. Siemens Water Technologies, Chalfont, PA, 877-477-2787, www.usfilter.com
Bag filters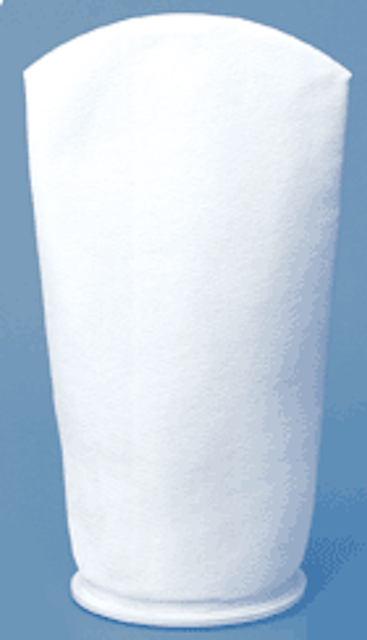 Click here to enlarge image
DURAGAFTM filter bags from Eaton Filtration deliver superior filtration performance with a service life two to five times greater than standard felt media filter bags. This means reduced operating costs due to lower bag consumption, less downtime, reduced change-out labor, and less storage and disposal costs. Eaton Filtration LLC, Elizabeth, NJ, 908-787-1000, www.filtration.eaton.com
Colorimeter
Click here to enlarge image
With 75 pre-programmed tests, the new multi-wavelength SMART 2 Colorimeter is less than half the size of the original SMART Colorimeter® yet contains more pre-loaded tests and is offered for less cost. Features include a compact, hand held design and simple menu-driven display appropriate for field or lab use. At 6" x 3.25", it comes with four 25mm vials and with optional cell adapters, can accommodate 16mm COD vials and 10mm vials or cuvettes. LaMotte Company, Chestertown, MD, 800-344-3100, www.lamotte.com
Portable rental pumps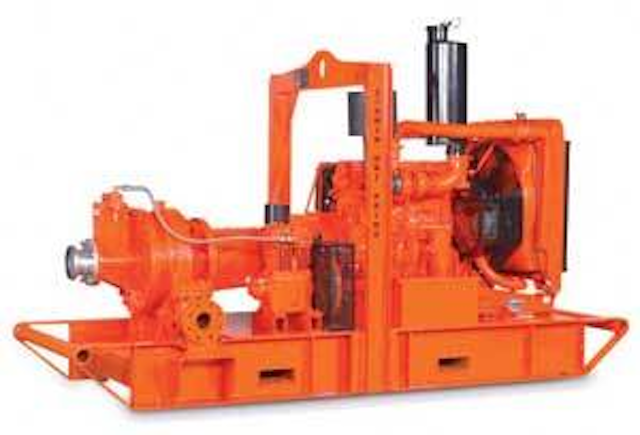 Click here to enlarge image
New additions to Godwin Pumps' Dri-Prime® range of automatic self-priming pumps being introduced at Power-Gen International 2006 include the HL Series extreme high head pumps - automatic self-priming, single-stage, close-coupled pumps with shutoffs to 280 psi or up to 650 ft. of head. Used in various power plant applications and self-priming up to 28 feet of static suction lift, they're utilized in water intake structure cleaning, process and storm water bypass, coal pile dust control, turbine flush, lagoon equalization and dewatering, temporary plant fire water service and temporary cooling tower pumps.Godwin Pumps of America, Bridgeport, NJ, 856-467-3636, www.godwinpumps.com
Instrumentation brochure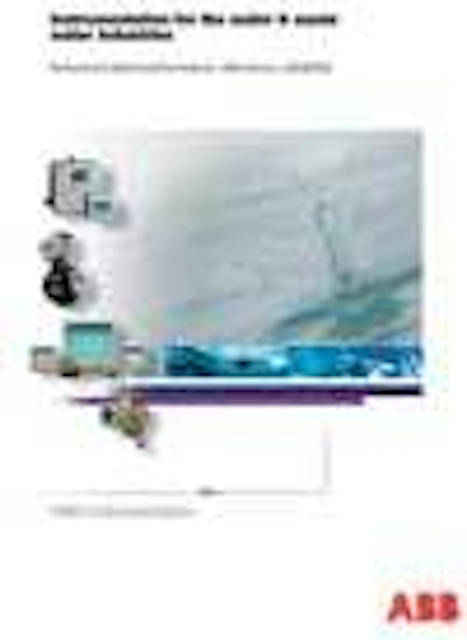 Click here to enlarge image
"Instrumentation for the Water & Waste Water Industries," a 16-page, full-color brochure from ABB sets forth the company's portfolio of instrumentation for the water and wastewater industries. It begins with basic information on ABB's heritage in these industries, and explains that its products inter-operate and communicate using the same standard within a single digital architecture. Multiple fieldbus options are available, including PROFIBUS, FOUNDATION Fieldbus and HART. ABB Instrumentation, Warminster, PA, 800-922-2475, www.abb.us/instrumentation
Plug-n-play meters, probes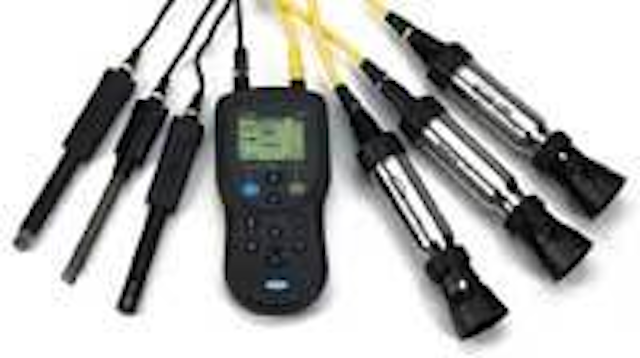 Click here to enlarge image
Hach Company introduces the HQd-series of portable electrochemical meters and IntelliCALTM probes with versatile, time-saving "plug and play" digital technology that delivers greater confidence in your results. The meters are able to take up to two simultaneous measurements of pH, conductivity, LDO®, and ORP with a single unit. It's the first instrument for field and laboratory use that does not require the user to predetermine parameters. Hach Company, Loveland, CO, 800-227-4224, www.hach.com
Push-fit fittings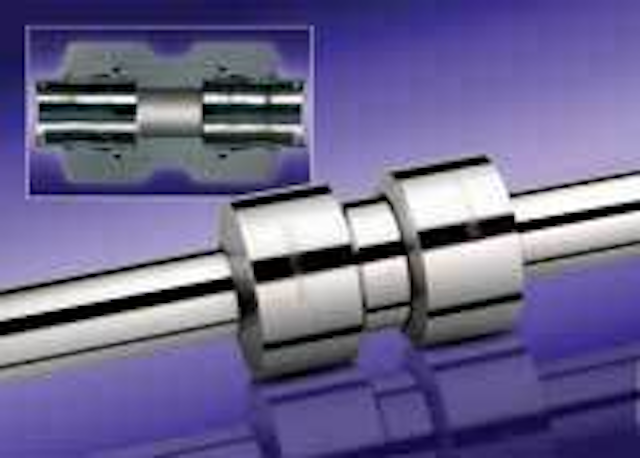 Click here to enlarge image
Assembled by means of a push-fit operation, new Phastite fittings from Parker Instrumentation provide permanent connections for fluid systems operating up to 20,000 PSI. For permanent connections and elevated pressures, system builders typically use welded or 'cone and thread' style fittings, which are time consuming and expensive to install. Parker Instrumentation Products Division, Huntsville, AL, 256 881-2040; www.parker.com/ICD/
MBR & UF systems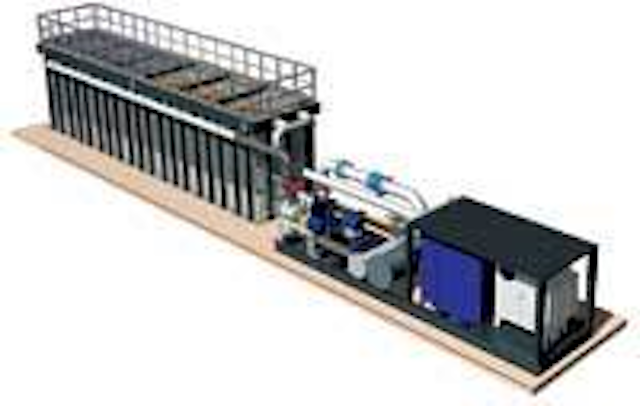 Click here to enlarge image
GE Water & Process Technologies showcases Zenon Membrane Solutions' Z-MODTM Packaged Plants for Membrane Bioreactor (MBR) systems and tertiary ultrafiltration. The recent introduction of the new 1 MGD Z-MOD-X packaged MBR plant gives GE the industry's largest offering of pre-engineered immersed membrane systems for wastewater treatment. With capacities ranging from 5,000 GPD to over 6 MGD (when multiple units are linked together) clients can select the system size and configuration that best meets current needs and offers a modular architecture that can be easily expanded to accommodate future demands. GE Water & Process Technologies, Trevose, PA, www.gewater.com
Award-winning controller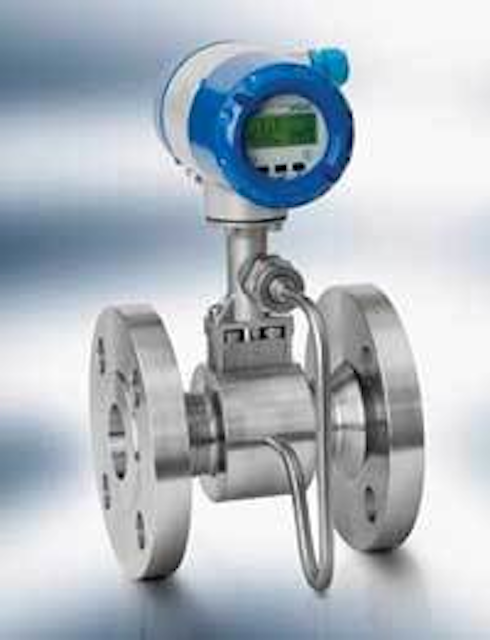 Click here to enlarge image
Philadelphia Mixing Solution's recently launched next generation control system to monitor performance of mixing and aeration equipment, manage equipment energy costs, and enable preventative maintenance has received a top innovation award. The Opti-ConTM controller offers operators control features such as touch screen input, animated GUI, secure remote Ethernet access, and full system optimization. Philadelphia Mixing Solution Ltd., Palmyra, PA, 800-956-4937, www.philamixers.com.
Pre-engineered package systems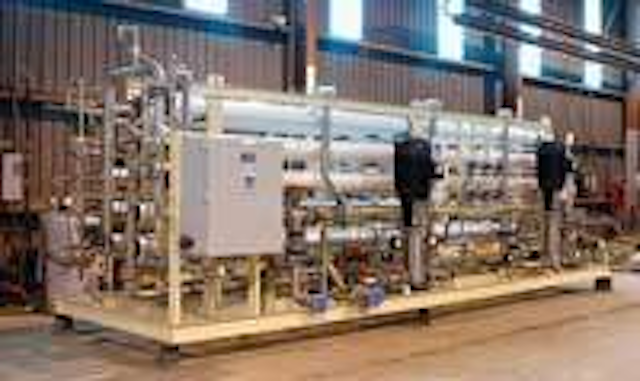 Click here to enlarge image
Aquatech International Corp. launches its WATERTRAKTM, a collection of pre-engineered products based upon all of the necessary components such as filtration, demineralization, RO and EDI. With an ISO 9001-2000 certified quality system, Aquatech assembles and inspects all systems to internationally recognized standards. This product line is derived from over 20 years of experience in the water treatment industry and delivers one of the most cost-effective and timely solutions for pure water treatment needs in the industry today. Aquatech International, Canonsburg, PA, 724-746-5300, www.aquatech.com.
Turbine monitoring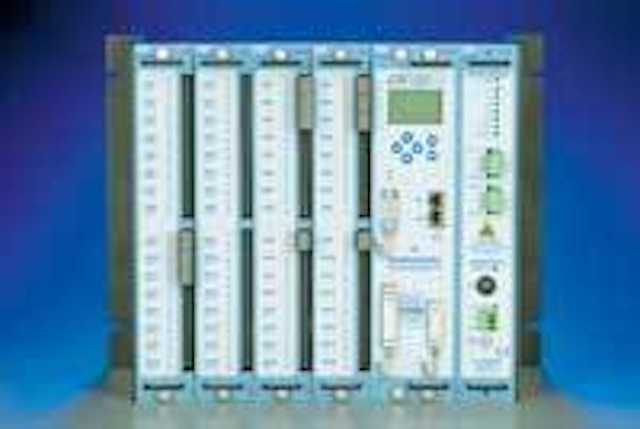 Click here to enlarge image
Emerson introduces CSI 4500 Machinery HealthTM Monitor to provide live, continuous monitoring of turbines used for main power and other critical processes during transient conditions. A component of Emerson's PlantWeb® digital plant architecture, it provides vital information necessary to prevent catastrophic failure. AMSTM Suite: Machinery HealthTM Manager software simplifies display of the information. It's complementary to the AMS Suite: Equipment Performance Monitor, which monitors efficiency of the same turbomachinery. Emerson Process Management, Austin, TX, 512-832-3162, www.assetweb.com.
Membrane prefiltration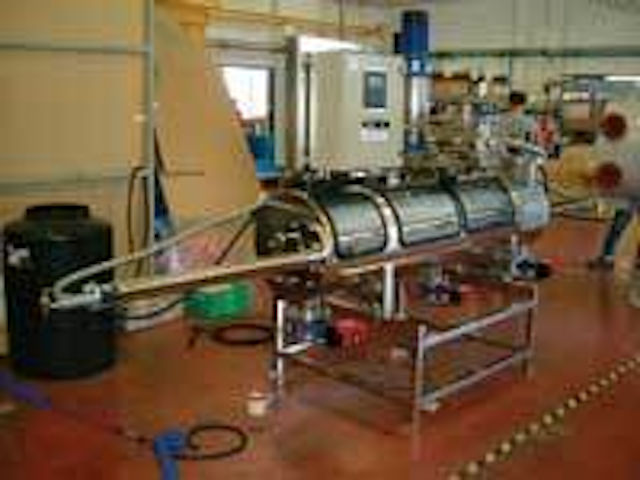 Click here to enlarge image
Amiad Filtration Systems unveils its next generation thread technology, the MT-44 - a 45 m3h/200 gpm, 3-μm, automatic, self-cleaning, string-wound, cassette filter. It's made of stronger construction with denser thread windings than former models which has increased the removal efficiency of the filter. The permanent cassettes, located inside the filter, are tightly wound with multiple layers of high strength polyester thread serving as both a surface strainer and in-depth filter accommodating a maximum operating pressure of 10 bar/150 psi. Amiad Filtration Systems Ltd., Oxnard, CA, 800-969-4055, www.amiad.com.
Control cabinet I/O extensions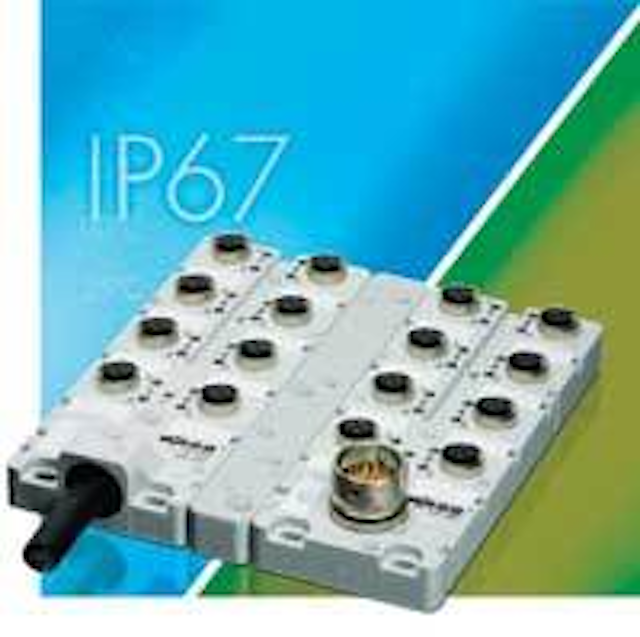 Click here to enlarge image
Designated the 757 Series, WAGO IP 67/68 rated sensor/actuator junction boxes extend control cabinet functions into the field and locally on the machine or process. This series is available in 4, 6, or 8 ports per box with either 4 or 5 poles per port (5 pole versions allow 2 signal lines per port). The master cable can be configured via an M23 connector or pre-installed (pre-cabled version). The M23 connector version allows the master cable to be connected/disconnected and offers an IP rating of 67, i.e. protected against dust and effects of immersion - 15 cm and 1 m. WAGO Corp., Germantown, WI, 800-346-7245, http://www.wago.com
Sealless pumps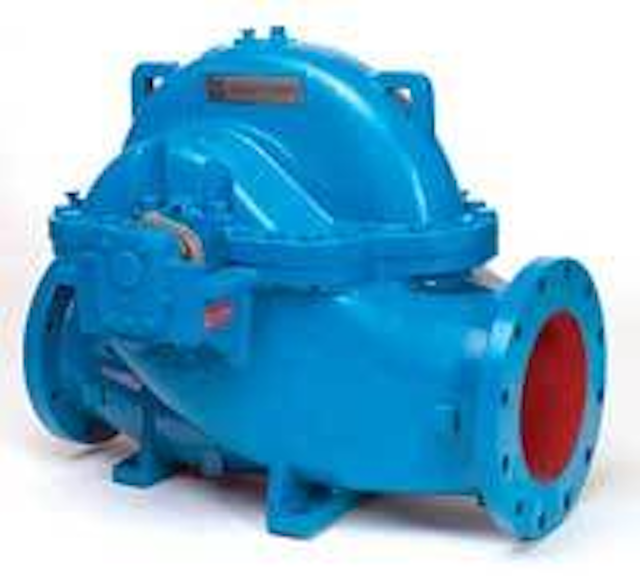 Click here to enlarge image
Goulds Pumps offers a full line of heavy duty, magnetically driven, lined process pumps, including the 3296 EZMAG and 3298 Series. The 3298 handles the most corrosive and toxic chemicals safely, reliably and at a minimum operational cost. It's available in frame mounted, close-coupled, self priming configurations for waste sumps. Liquid-end parts are lined with a thick layer of Tefzel® (ETFE) for corrosion resistance and a barrier against leakage. Being sealless and magnetically driven, there are no expensive conventional mechanical seals to fail. Goulds Pumps, Seneca Falls, NY, 800-734-7867, www.gouldspumps.com
Waterproof portable meter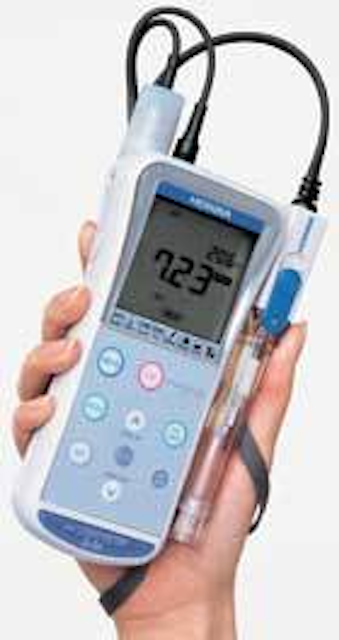 Click here to enlarge image
Waterproof portable meters for the laboratory and field offer single and multiple measurement options. Integral RS232C and AC adapter ports were added to this new Horiba Series of handheld meters. Store 300 sets of data and download the data with software provided with every RS232C cable. Measurement capability; pH, ORP, conductivity, ions, temperature, resistivity, salt and DO. Horiba Instruments Inc., Irvine CA, 800-446-7411, http://www.wq.hii.horiba.com
Chemical process modeling

Click here to enlarge image
Fluent 6.2 computational fluid dynamics (CFD) software has over 300 new capabilities broadening the range of CFD applications in both chemical and hydrocarbon process industries. These include a new sliding mesh formulation for rotating machinery, such as stirred tanks; Large Eddy Simulation (LES) and hybrid RANS/LES models; a new stiff chemistry algorithm for laminar flows; and a new ability to create custom material databases enabling re-use of material properties and reaction mechanisms in different scenarios. Fluent Inc., Lebanon, NH, 603-643-2600, http://www.fluent.com
Wireless interface sensor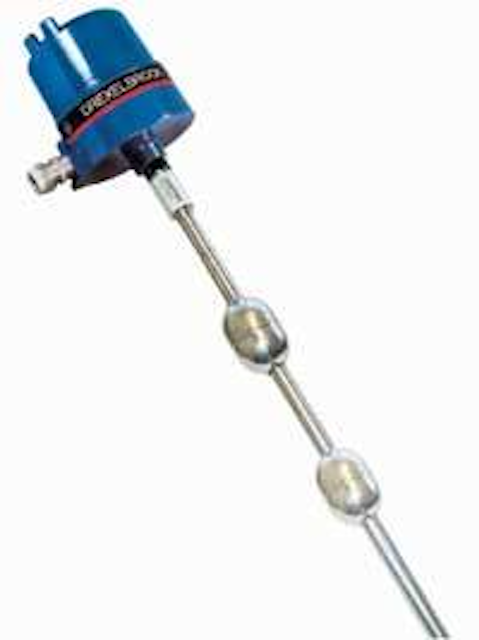 Click here to enlarge image
The DM230 liquid & interface level sensor from AMETEK Drexelbrook is an explosion-proof unit for Class 1, Div. 1 environments with Modbus RTU digital output (and optional analog output converter) for total level, interface level, temperature and system diagnostics - with a wireless interface option. It utilizes field-proven magnetostrictive position sensing technology with all of its measurement circuits integrated into a 5/8" diameter sensing tube. AMETEK Drexelbrook, Horsham, PA, 215-674-1234, www.drexelbrook.com
Expanded wireless sensing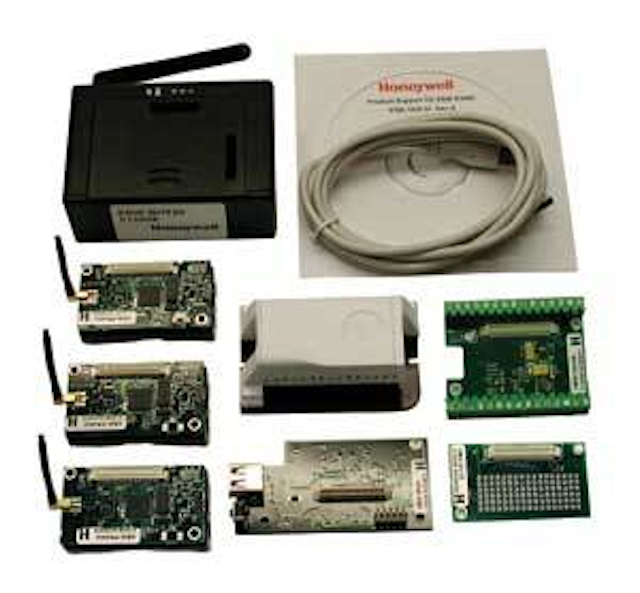 Click here to enlarge image
Honeywell Sensing & Control is partnering with Crossbow Technology Inc., a leading wireless sensor network platform provider, to deliver products for the rapidly growing wireless sensor network segment by incorporating Crossbow's wireless sensor networks platform into its XBW product line to enable its portfolio of sensors for integration into wireless sensor networks. Honeywell Sensing & Control, Minneapolis, MN, 800-784-3011, www.honeywell.com/sensing/promo/prwles
Explosion-proof switches
Click here to enlarge image
Mid-West Instrument, a 30-year leader in explosion-proof, differential pressure gauge and switch design announces the firm's new line of 220/240 explosion proof, differential indicating switches. They're CSA, UL and ATEX certified. Benefits include: compact, lightweight aluminum (or 316/316L) body; weather-resistant 4-½" gauge front; ATE Ex dIIB+H2 ExII 2GD IP65 classification; ½" FNPT cable or conduit entry. Mid-West Instrument, Sterling Heights, MI, 800-648-5778, www.midwestinstrument.com
Expansion joints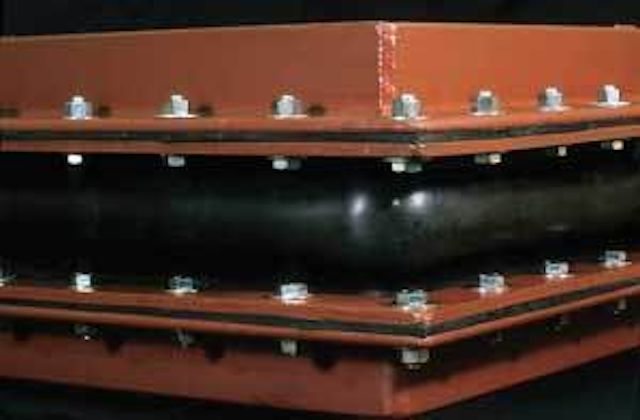 Click here to enlarge image
Made of Supratef® series of flouroplastic materials for chemical resistance and specially-designed woven fiberglass reinforcement for high strength, WahlcoMetroflex offers technologically-advanced non-metallic expansion joints for utilities, municipalities, smelters, steel mills, refineries, petrochemical plants, chemical plants, cement plants, pulp and paper mills, waste heat recovery and cogeneration facilities. The joints handle extreme heat conditions, as well as abrasive and caustic gases, while meeting customers' requirements for economy of installation/operation and energy efficiency. WahlcoMetroflex, Lewiston, ME, 207-784-2338, www.wahlcometroflex.com
Cooling tower filter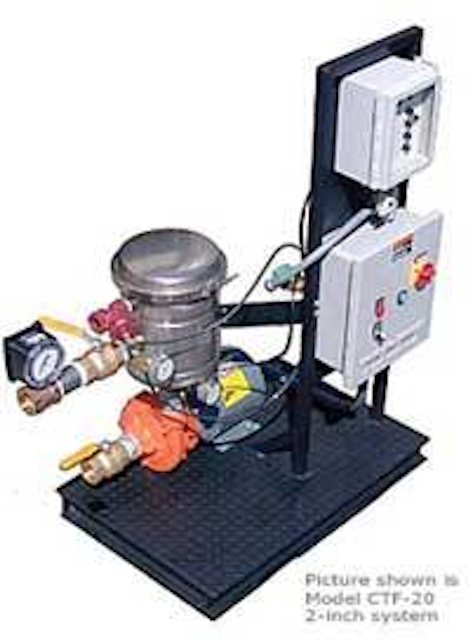 Click here to enlarge image
Valve and Filter's Cooling Tower Filter (CTF) Systems are designed and built for: ease of installation, efficient cleaning, total automation, adjustability and control, and minimal maintenance. The CTF-Series footprint is small, and installation is as simple as it gets with four easy steps. Connect 1) the inlet, 2) outlet, 3) flush line, and 4) power - and it's ready to go. The V-Series filter is capable of removing all suspended solids greater than the screen micron opening, including "floaters". Also, the flush cycle occurs only when it is needed, and it takes from 5 to 20 seconds. Valve and Filter Corp., Arvada, CO, 800-759-6554, www.valveandfilter.com
High-flow filter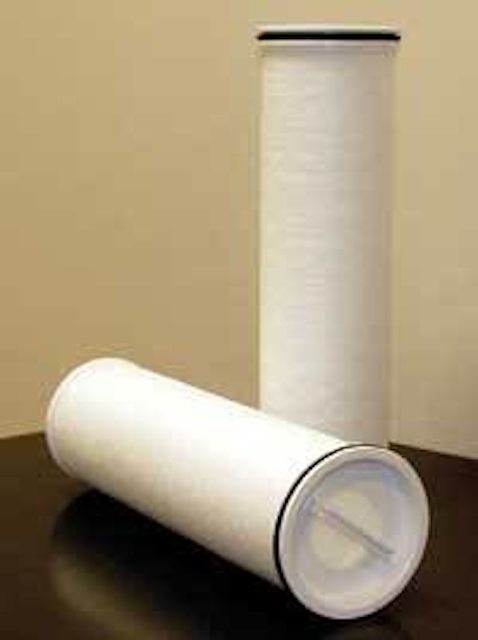 Click here to enlarge image
At flow rates to 150 gpm, Pall Corp.'s Nexis® High Flow Series of industrial filter elements combine economical features of depth filtration with high flow rates of its large diameter Ultipleat® fine particle filter system for enhanced assurance of fluid cleanliness especially in applications where traditional bag filters or cartridges under perform. They're designed for use in power generation, fuels and chemicals processing, machinery and equipment manufacturing, and food & beverage production. Pall Corp., East Hills, NY, 888-428-5597, www.pall.com.
Industrial pipe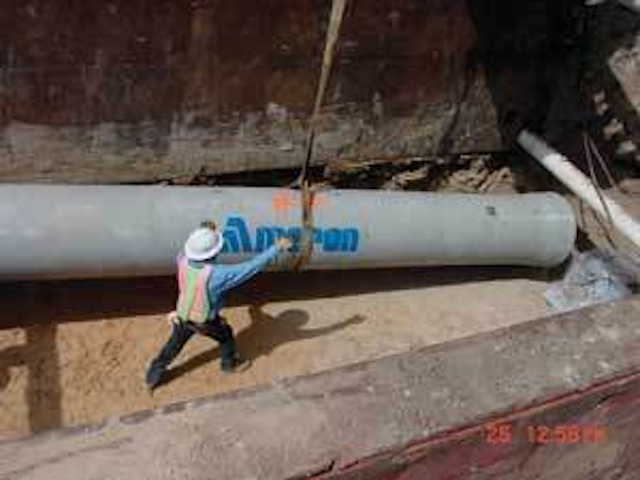 Click here to enlarge image
For 50 of Ameron's 100 years in the pipe business, our Bondstrand® fiberglass pipe has been used worldwide in a variety of industrial and environmental applications. The fiberglass reinforced polymer mortar pipe (RPMP) is now available for water/wastewater industry applications, including water transmission and sewage force mains, gravity sewers and slip-lining round and non-round shaped pipelines. Ameron International, Rancho Cucamonga, CA, 909-944-4100, www.ameronpipe.com