Software & Automation
The second generation Solo XT™ Digital Chemical Monitoring System from Force Flow includes these new features: Keypad control and extra large characters
Jul 1st, 2003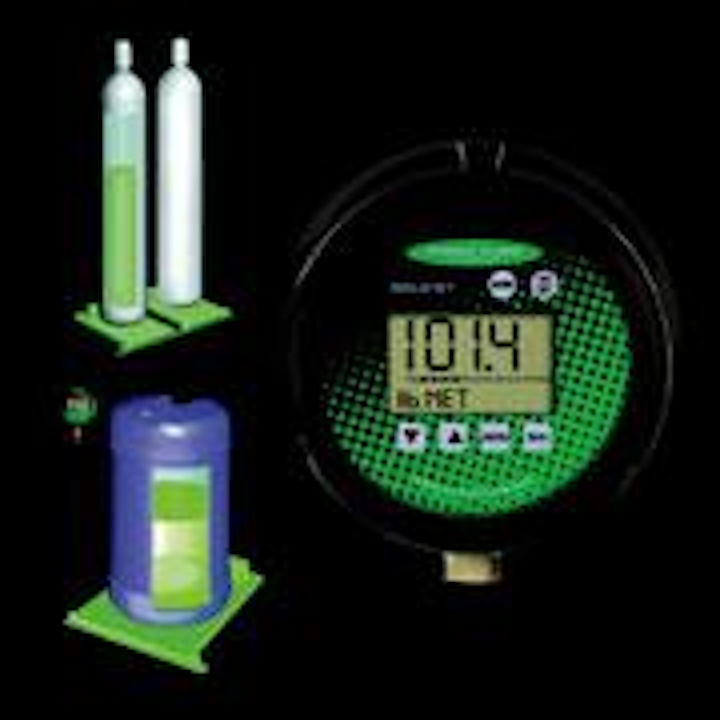 Chemical monitoring
Click here to enlarge image
The second generation Solo XT™ Digital Chemical Monitoring System from Force Flow includes these new features: Keypad control and extra large characters, battery back-up for 4-20mA output model, bar graph display and set point alarm relays. The company's Cross Technology™ enables two standard C cell flashlight batteries to power the indicator for up to 4000 hours of continuous display time or for up to three years when used in Display-On-Demand mode.
Force Flow
Concord, CA 94520 USA
Tel: 800- 893-6723
Web: www.forceflow.com
Web-based control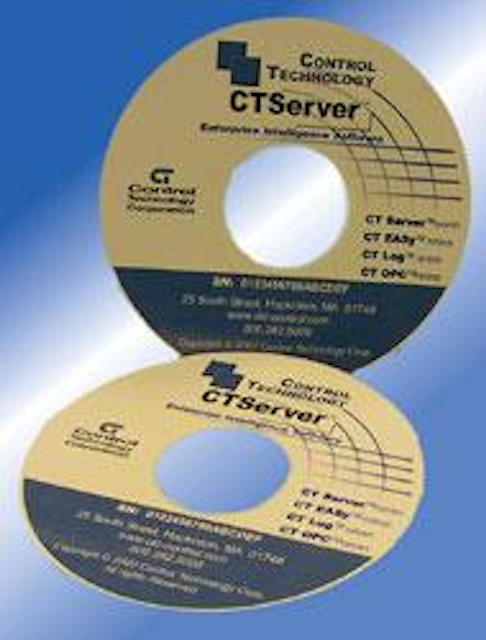 Click here to enlarge image
Control Technology Corp. has released CTServer™ software which provides a direct, web-based link between remote process devices and enterprise systems such as billing systems, documentation requirement systems, and quality analysis. Remote terminal units such as those used for tank farms, automated meter reading, water treatment and environmental monitoring may be used as CTServer clients. In addition to standard Internet browsers, devices such as cell phones and pagers provide people as well as systems with direct, real-time access to process data. The system links RTU's like CTC Blue Fusion controllers or any OPC-compliant device to enterprise systems. The software conforms to commonly used security strategies for multi-level user access and protection from unauthorized access.
Control Technology Corp.
Hopkinton, MA
Tel: 508-497-0335
Web: www.ctc-control.com
HDD software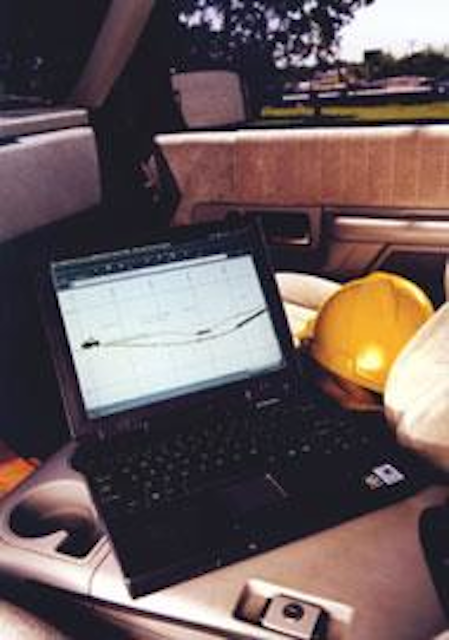 Click here to enlarge image
The Trac Management System (TMS) Plus software package from the Subsite Electronics division of the Ditch Witch organization is a Windows®-based computer program designed to assist the horizontal directional drilling (HDD) professional with planning, recording and reporting HDD jobs. The software assists multiple bore plans for the same job based on different HDD machines. This feature allows the user to select from several types of equipment, based on fleet availability during the actual job. The software's intuitive program menus offer various methods to enter data using the computer's mouse and keyboard.
Charles Machine Works, Inc.
Perry, OK
Tel: 800-654-6481
Web: www.ditchwitch.com
Transmitters/controllers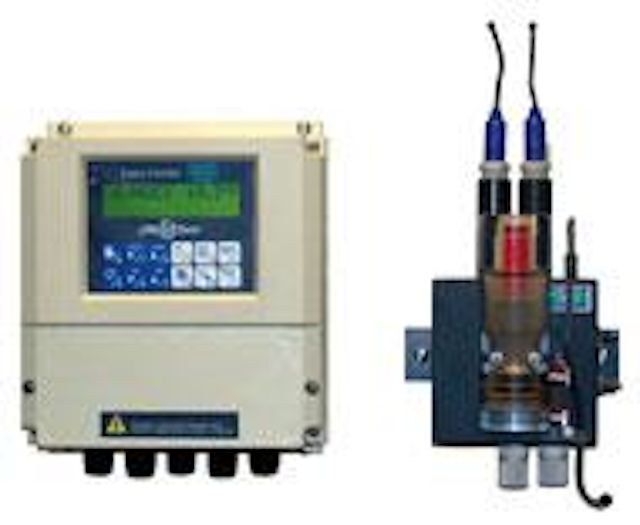 Click here to enlarge image
Severn Trent Services introduces Microchem2, the latest generation of transmitters/controllers featuring multiple measurement capability and single or dual PID control outputs. The controllers can be configured as a transmitter, feed forward controller, or aeration basin controller. Up to three measurements can be connected in any combination of chlorine (free & total), chlorine dioxide, ozone, pH, ORP, temperature (PT100), and analog 4-20 MA. Specifically designed for oxygen control, the Microchem2 receives signals from up to three dissolved oxygen sensors, computes the average, verifies the correct functionality of the sensors and applies a PID control algorithm on the averaged signal.
Severn Trent Services
Colmar, PA
Tel: 215-997-4000
Web: www.severntrentservices.com
Control software
The latest version of Rockwell Software RSView Enterprise Series human machine interface (HMI) software aids water treatment and wastewater facilities in controlling, monitoring and reporting on water treatment processes. Typical water treatment/wastewater facilities use the software to present information to operators about treatment status, filter-press status, set-up, trends and control screens. It also allows operators to generate reports on such topics as cost-to-operate, cycle times, 24 hour flow rates, chemical consumption and discharge pH. RSView Enterprise Series 3.0 includes RSView Supervisory Edition, RSView Machine Edition and the RSView Studio PC-based development tool.
Rockwell Software
West Allis, WI
Tel: 414-328-2000
Wireless communication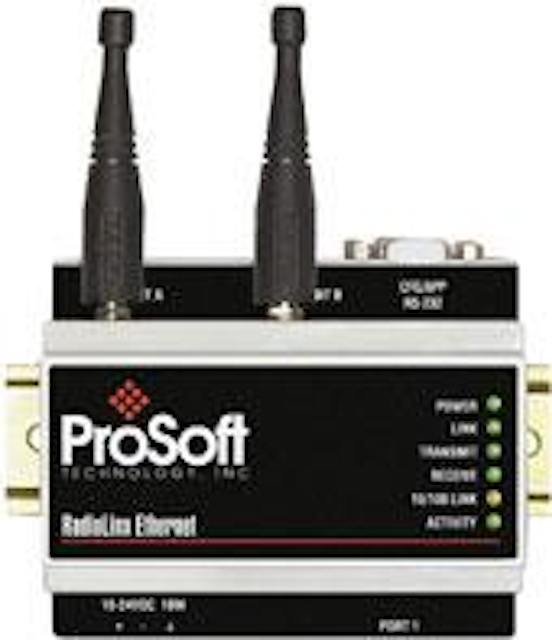 Click here to enlarge image
ProSoft Technology has introduced the RadioLinx Industrial Hotspot™ (RLX-IH). The radio-based communication system simultaneously functions as an untethered "industrial hotspot™" for mobile users and applications and as an industrial wireless connection for fixed devices. The ultra-fast radios feature networking flexibility, antenna diversity, and software for deploying and diagnostics. Other features include: connectivity to any 802.11 compliant access point; 11 Mpbs data rate; License-free operation; Industrialized hardware; Noise immunity, range, extruded aluminum enclosure, temperature and power ratings, and industrial certifications; Redundant master radios and self-healing network features; and Encryption, authentication and MAC ID white list for security.
ProSoft Technology, Inc.
Bakersfield, CA
Tel: 661-716-5100
Web: www.radiolinx.com
Data loggers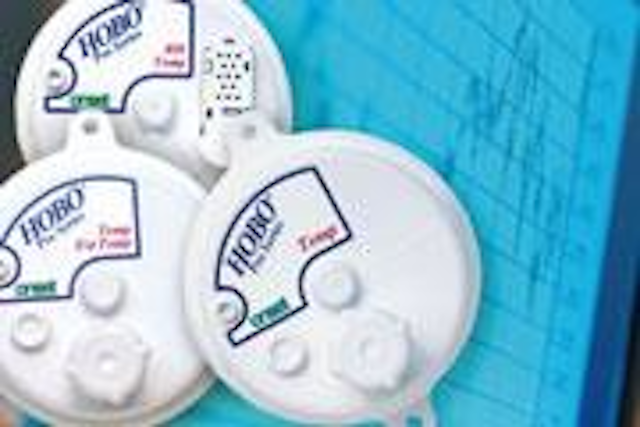 Click here to enlarge image
Onset Computer Corp. has introduced the HOBO® Pro Series, a family of weatherproof data loggers for measuring and recording indoor and outdoor climate data, which can later be analyzed on a PC. The loggers address the need among many HVAC contractors, facilities and energy managers, and maintenance technicians for a portable monitoring device that can withstand harsh indoor environments as well as condensing outdoor conditions. A choice of three models is offered, including single-channel temperature, two-channel temperature and RH, and two-channel temperature. An Intrinsically Safe (IS) version of the two-channel temperature and RH logger is also available for monitoring conditions in hazardous locations where combustible gas or dust may be a concern.
Onset Computer Corp.
Bourne, MA
Tel: 800-564-4377
Web: www.onsetcomp.com
Management software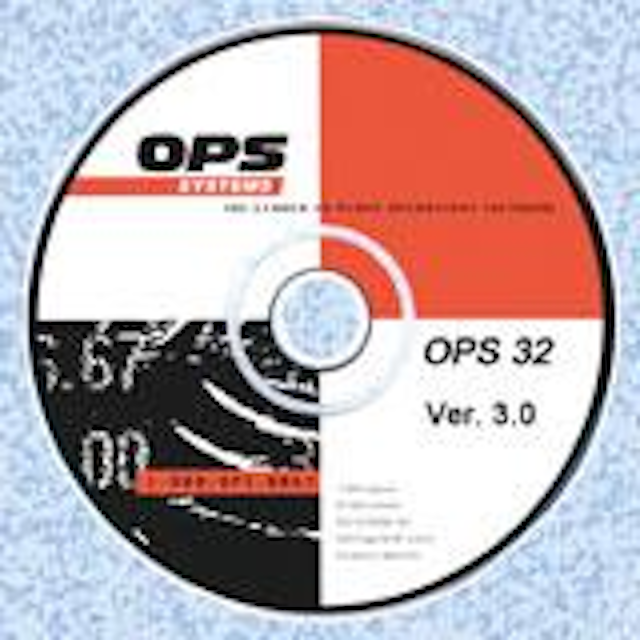 Click here to enlarge image
OPS Systems has released OPS 32™ version 3.0. The database has been upgraded to Access 2000 and other significant structural changes have improved the speed and stability of the program. OPS 32 now tracks who made data changes. The software includes QC analysis improvements including a QC sample graph and the ability to track QC limits by date. A Time Series feature allows graphing of hourly and 15 minute data and now has the ability to include two overlay lines. The software also features improvements to Spread Reports including new groupings of data (Year-to-Date, Monthly Moving, SeasonalU), merging of cells, and much more.
OPS Systems Inc.
Rio Rancho NM
Tel: 800-677-0067
Web: www.opssys.com
SCADA systems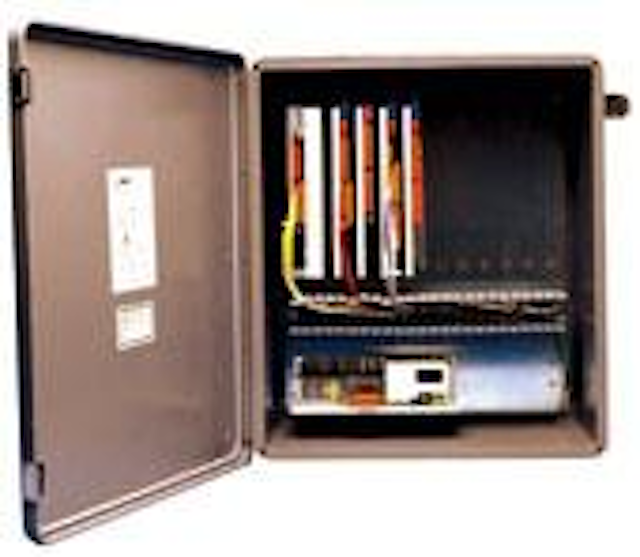 Click here to enlarge image
Zetron's Model 1730 and Model 1732 offer a cost-effective SCADA solution to water facilities that need to connect widely distributed remote sites to a central control. Ideal for fresh and wastewater systems, the Model 1730 Controller manages communications for a medium to high-end SCADA system that includes any mix of Zetron RTUs (Remote Terminal Units). With the power to serve dual functions as Controller and "local terminal unit", the Model 1730 can be configured to monitor co-located equipment and processes.
Zetron, Inc.
Redmond, WA
Tel: 425-820-6363
Web: www.zetron.com
Process device manager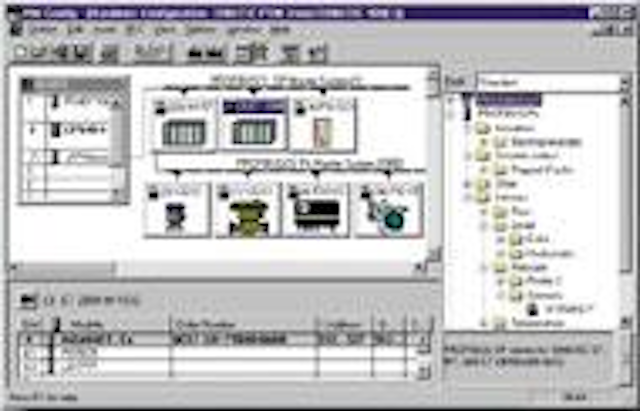 Click here to enlarge image
Simatic PDM from Siemens is a universal tool for configuring, commissioning, diagnostics and calibration of intelligent field devices and automation components. It provides a single software package that can interface with a variety of field devices from Siemens and other manufacturers that support PROFIBUS or HART communication. This software can greatly reduce the time of installing and commissioning a new device or replacing an existing device. The user can set, edit, verify and compare device parameters and simulate input and output data. It also allows online monitoring of process values, alarms limits and status from each of the field devices.
Siemens Energy & Automation, Inc.
Spring House, PA
Tel: 215-646-7400
Web: www.sea.siemens.com/ia
Data management software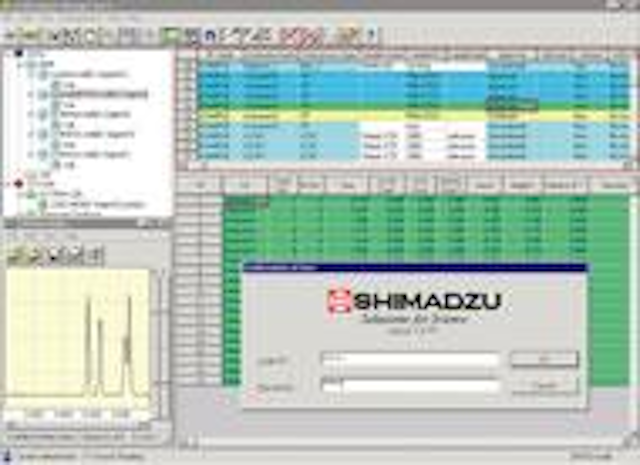 Click here to enlarge image
Shimadzu Scientific Instruments has introduced its Class-Agent Integrated Data Management Software. The software provides a scalable solution to 21 CFR Part 11 compliance requirements for laboratory instruments from AA and Balances to TOC and UV-Vis. It offers electronic signature and electronic record with secure database archiving for Shimadzu instruments' control software packages. Dual-level security is standard for all operations with audit trail and complete time and date-stamped recording. With the software, users can electronically sign file results and review or give final authorization from a distributed network system with Agent Manager.
Shimadzu Scientific Instruments, Inc.
Columbia, MD
Tel: 800-477-1227
Web: www.ssi.shimadzu.com
Blower selection software
Tuthill Vacuum & Blower Systems has updated BlowerXpert™, a rotary blower selection tool. The Windows™-based software allows users to size rotary blowers and vacuum boosters in multiple stages (up to 4 stages) with rotary blower discharge pressures as high as 100 PSIG or vacuum booster inlet as low as 1 micron. It provides information on model performance of a blower with various operating points, different gases, injection of liquid to reduce operating temperature and increase performance. Users can keep multiple project files (up to 5) open simultaneously. They can also size rotary blowers and vacuum boosters by standard volume, inlet volume or mass flow, as well as set a fixed rotative speed and determine the inlet flow for each blower based on that speed.
Tuthill Vacuum & Blower Systems
Springfield, MO
Tel: 800-825-6937
Web: http://pneumatics.tuthill.com
Septage receiving controller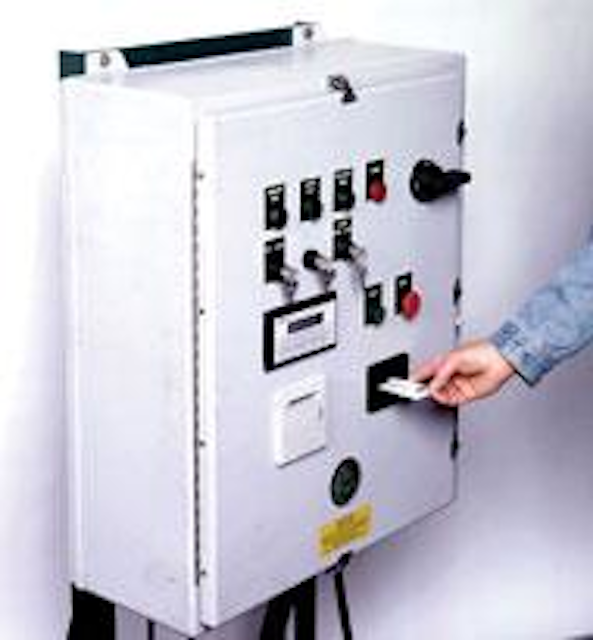 Click here to enlarge image
JWC Environmental has introduced the MonsterTrack controller, which tracks operators, optimizes receiving machinery and records data at septage receiving stations. The system includes a card reader, receipt printer and data recorder. It also controls a plug valve, flow meter and pH sensor. To start the process, drivers simply connect, swipe their card and start the flow. The system stores in memory: operator ID, discharge type, total gallons, pH, electronic billing data and more.
JWC Environmental
Costa Mesa, CA
Tel: 800-331-2277
Web: www.jwce.com
Digital load monitors
The new Unipower APM Family of digital load monitors, available from WEN Technology, provide control and supervision for AC-motor driven equipment. The units measure true motor power (kW) in a small foot-print, and are DIN-rail package mountable with digital settings. Flexibility in the standard units is achieved through self-powering — no control voltage required - for 3-phase mains voltages from 380 to 500V and current ranges up to 80A. They can be a low-cost solution for lift stations and pump dry-run supervision, other applications include broken belt detection, blower monitoring, process start/stop detection and a wide range of over-load and jam detection applications.
WEN Technology Inc.
Raleigh, NC
Tel: 919-954-1004
Web: www.wentec.com
Hydrogen sulfide analyzer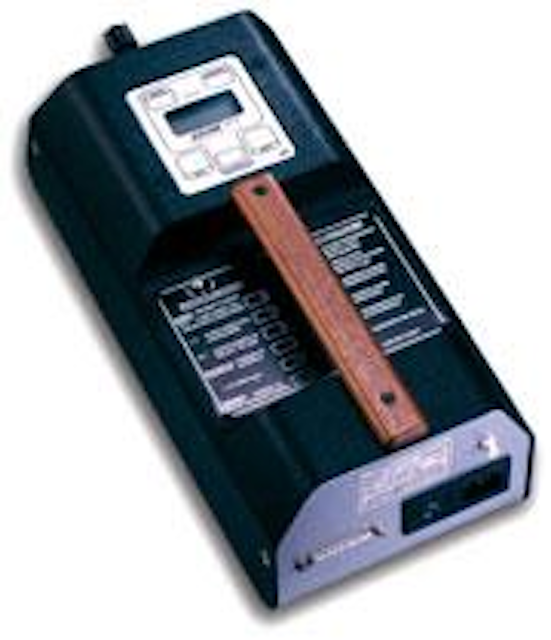 Click here to enlarge image
The Jerome 631-X Hydrogen Sulfide Analyzer, offered by Arizona Instrument, is a hand-held instrument that detects, measures, and quantifies ambient H2S levels as low as 3 ppb, allowing corrective action to reduce complaints which arise at noxious odor levels of only 8 ppb. The portable analyzer can be carried to sources of H2S to monitor compliance with air quality standards. Its push-button operation displays the H2S concentration in seconds and is not subject to interferences common to other detection methods, such as SO2, CO2, CO and water vapors.
Arizona Instrument
Tempe, AZ
Tel: 800-290-1414
Web: www.azic.com
Fire flow tester software
Collect fire flow test data using Hydro Flow Products' pre-printed work order form. Test results are easily entered into a PC. The company's FFT software calculates the test flow rate and extrapolates predicted flow. Graphs and reports are created for fire sprinkler engineers, the fire service, water authorities, city planners, ISO and more.
Hydro Flow Products, Inc.
Rolling Meadows, IL
Tel: 888-202-9987
Web: www.FlowTest.com
Data collection, management
CUES, a manufacturer of CCTV inspection equipment, has developed a new generation of data collection and management software, Granite XP. The software was designed to work with mapping and asset management systems used by municipalities and private contractors. It has a flexible format to meet the needs of operations, engineering, and maintenance personnel.
Cues Inc.
Orlando, FL
Tel: 800-327-7791
Web: www.cuesinc.com
Pipe survey software
Flexidata, a developer of turn-key pipe survey reporting solutions, has announced its PACP certification by NASSCO (National Association of Sewer Service Companies) for the latest version of its pipe survey reporting software. PACP (Pipeline Assessment and Certification Program) is the United States survey reporting standard that was developed by NASSCO with the support of the WRc, various manufacturers and trenchless technology professionals. PACP Certification means that the software development company is properly using PACP Coding Standards and Survey Classifications as prescribed by the program within their products.
Flexidata
Thousand Palms, CA
Tel: 760-343-7351
Web: www.flexi-data.com
Water resources software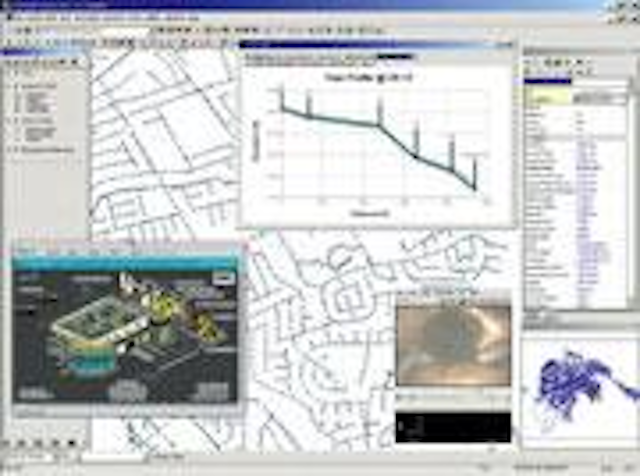 Click here to enlarge image
MWH Soft, a provider of water resources applications software, has introduced new expanded versions of its H2OMap and H2OView utility suite software for comprehensive management and protection of water distribution and sewer collection systems. The applications let water and wastewater utilities optimize system design, operation, rehabilitation and performance, and secure regulatory compliance.
MWH Soft Inc.
Pasadena, CA
Tel: 626-568-6868
Web: www.mwhsoft.com
Instrument controller
Click here to enlarge image
Designed to perform as an all-in-one controller, the +GF+ Signet 8900 Controller is suitable for use in virtually any application where more than one single-channel or single-parameter instrument is typically required. Absolute input versatility allows mixing and matching of up to four sensor types: flow, pH, ORP, conductivity/resistivity, pressure, temperature and level. S3L digital connectivity between sensor and instrument allows improved noise immunity in longer cable runs for enhanced system integrity. Modular configurability means users purchase only what is needed for specific applications, while maintaining the freedom to make changes or upgrades in the field. Packed in a single, industry-standard DIN package, with backlit LCD or vacuum fluorescent display, the 8900 can be configured with many I/O options by the user.
Signet Scientific Co.
El Monte, CA
Tel: 626-571-2770
Web: www.gfsignet.com
GPS control system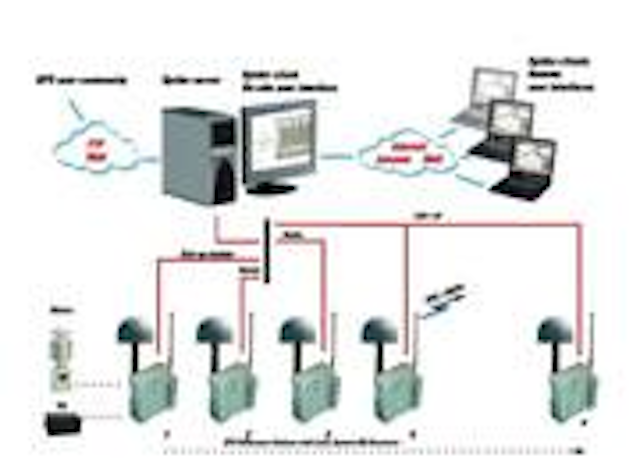 Click here to enlarge image
Leica Geosystems has introduced a software package for controlling and operating GPS reference stations and networks. The new Spider reference station control software, with full Internet connectivity, can be used to control a single local-area GPS reference station or a complex wide-area network of reference stations serving large regions. It is designed to run continuously and automatically to control Leica System 500 series reference station receivers.
Leica Geosystems Inc.
Norcross, GA
Tel: 770-447-6361
Web: www.leica-geosystems.com
Modeling software
Wallingford Software's latest release of InfoWorks, version 5, includes a variety of enhancements. They include advanced 3-d terrain mapping and viewing, enabling zooming and rotation; automatic generation of Thiessen polygons of any complexity for automatic allocation of run-off; enhanced importer dialogs for land use, soil types, and run-off, including the SCS methodology; and simplified import of data in geodatabase format to add to the existing GIS import functions.
Wallingford Software, Inc.
Fort Worth, TX
Tel: 888-520-2224
Web: www.wallingfordsoftware.com
Electronic padlocks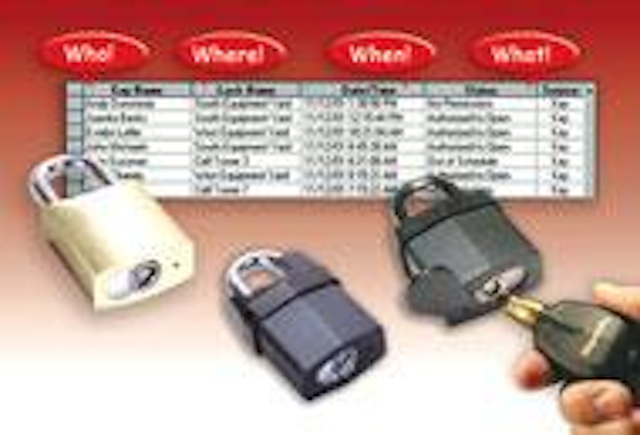 Click here to enlarge image
Videx offers CyberLock Electronic Padlocks. The electronic system brings key control and an audit trail of every opening to padlocks. A standard padlock can be converted into a full-functioning access control system by replacing its mechanical cylinder with a CyberLock electronic cylinder. This electronic padlock system consists of the pick-proof lock cylinder, a CyberKey® that cannot be duplicated, and CyberAudit® access control software. Access privileges and battery power are located in the key. A key can be programmed to restrict each authorized user's access to specific padlocks on pre-selected days and times.
Videx Inc.
Corvallis, OR
Tel: 541-758-0521
Web: www.videx.com