Pionetics, Rayne ship 1,500th innovative Evolution Drinking Water System
Pionetics Corporation and Rayne Water Corporation announce jointly that they have shipped the 1,500th Rayne Evolution Drinking Water System with LINX® technology.
Oct 29th, 2012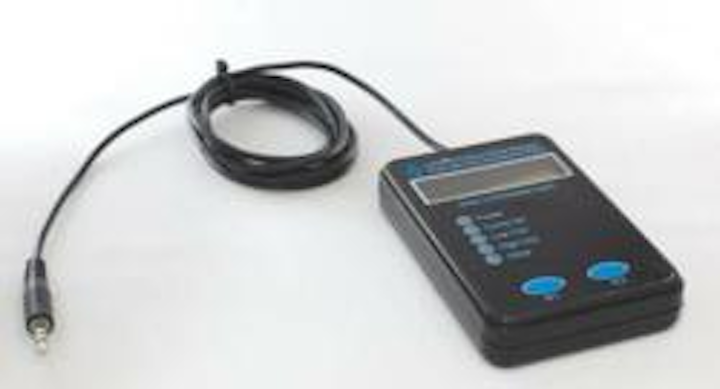 The Rayne Evolution Drinking Water System
San Carlos, CA, Oct. 29, 2012 -- Pionetics Corporation and Rayne Water Corporation announce jointly today that they have shipped the 1,500th Rayne Evolution Drinking Water System with LINX® technology. Sold under private labeling, Rayne Water Corporation began selling and renting LINX Drinking Water Systems under the product name Rayne Evolution in June of 2010. Since then, Rayne corporate dealerships as well as many privately owned Rayne authorized dealers have been promoting the Rayne Evolution to their customers as the smartest
drinking water
system ever made.
Rayne Evolution Drinking Water Systems are offered as an Under-the-Sink model or as a Bottleless Water Cooler. They allow for three important and unique features not offered by any other drinking water system:

Significantly less water waste than Reverse Osmosis (RO) – see the video LINX vs. RO,
Operates using programmable software and display indicator lights that provide the consumer with detailed system status, and
Dial-A-Taste® Control that allows the consumer to customize the taste of their drinking water for more or less mineral content.
"Rayne Water Corporation has been a leader in the water treatment industry since 1928," said H. Martin Jessen, Vice President of Pionetics Corporation. Jessen continues, "Yet despite being in business for over 84 years, Rayne's ideology is far from archaic; they are committed to improving their products, providing the latest technology coupled with truly green initiatives. At Pionetics, we share that ideology completely."
In fact in 2012, Pionetics further enhanced the LINX technology by improving the settings allowed in the LINX Field Service Assistant (FSA) pictured here. The FSA can give an instant readout on the performance and status of a LINX drinking water system -- but more importantly, the 2012 enhancement enables the Dealer to reprogram the LINX unit based upon the feedwater quality -- further optimizing water recovery rates. Jessen explain, "Our goal as water treatment experts is to always ask the question, 'How can we do even better?' We are proud to say that no other drinking water system on the market allows installers to customize system performance based upon feedwater quality."
Robert Hickey, Director of Operations for Rayne Water Corporation explains why LINX technology has made such a big impact, "The drinking water industry has been stagnant for too long; offering little more than adaptations and modifications to stale technology over the years. LINX systems burst into the market in 2010 and changed all of that. The Rayne Evolution with LINX Technology represents the biggest innovative breakthrough in our industry in over 35 years."
Although Dealers appreciate the LINX Technology; consumers have been the biggest fans. According to Rick Greene, Sales Representative at Rayne of Phoenix, "The under-the-sink model has been a huge success in our customers' homes. When customers ask about a reverse osmosis (RO) system, I tell them about the Rayne Evolution. This product provides RO quality water, allows them to dial their taste preferences, and enables them to conserve considerably more water than an RO. They really love the technology and appreciate the water savings."
John Foley, Owner of Rayne of Santa Monica, and expert in Whole House RO technology agrees, "For smaller, under-the-sink drinking water applications, nothing beats it. We provide our customers with the latest in whole house RO technology, when it makes sense. When that it is not possible, or if cost is a factor, we enthusiastically recommend the Rayne Evolution. Our customers really enjoy this product. We believe that LINX is the most exciting breakthrough in point of use drinking water in over 30 years. "
Pionetics is currently signing new distributors and dealers, as well as discussing with partners practical technology integration opportunities. Anyone interested in the LINX technology, or in becoming a distributor or dealer anywhere around the world, should contact H. Martin Jessen at 480-836-0887.
About Pionetics Corporation
Pionetics is an innovative water technology company that develops smart water treatment products that produce great tasting, safe drinking water with less wastewater than traditional water treatment systems. Pionetics is privately owned and financially backed by Kline Hawkes & Co, NGEN Partners, and Unilever Technology Ventures Fund.
Pionetics is located in San Carlos, CA. To date, Pionetics has been issued over 50 patents worldwide to protect its proprietary know-how and innovative technology.
###