Hydro International water technologies improve Romania water and wastewater infrastructure
Hydro International's vortex separation technologies for wastewater treatment look to provide innovative solutions for Romania's rapidly-developing water infrastructure program.
Oct 22nd, 2012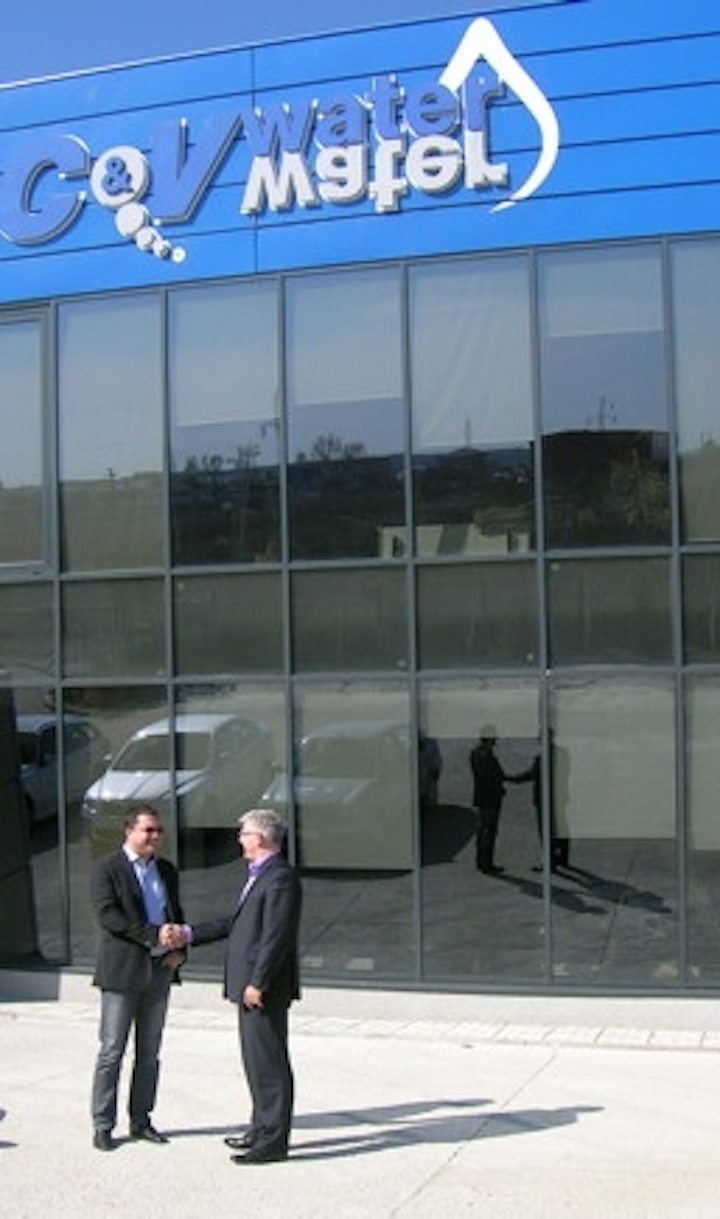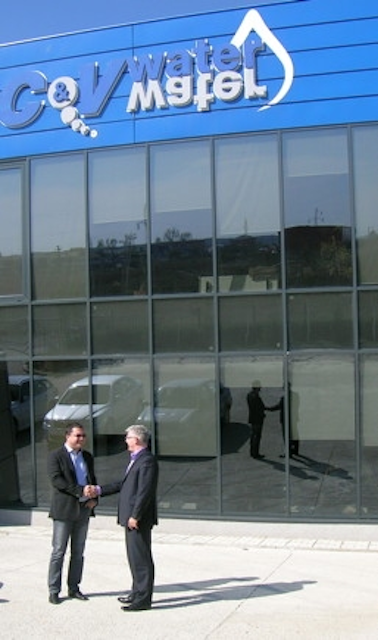 Managing Director of C & V Water Catalin Negoita (left) shakes hands with Hydro International Business Director Clive Evans (right).
Hydro International's unique vortex separation technologies for
wastewater treatment
are set to provide innovative solutions for Romania's rapidly-developing water infrastructure program, following the appointment of distributor C & V Water.
Hydro has signed a strategic business partnership with C & V Water to supply its leading water and wastewater treatment solutions in Romania. It is expected that opportunities will focus initially on Hydro's Grit King hydrodynamic vortex separator.
Romania is a major focus for the introduction of innovative
water
and wastewater treatment technologies. The country is receiving billions of euros of European Union funding to bring its water and sewerage infrastructure up to European Water Framework Directive standards. New wastewater treatment plants are being built and existing infrastructure upgraded, alongside a major initiative to connect a large proportion of the population to the sewerage network for the first time.
Clive Evans, international business director of Hydro International said, "We are delighted to have signed a distributorship agreement with C & V Water. We have identified Romania as a strategic priority for Hydro as part of a major export growth program to select well-qualified business partners who can introduce our unique
technologies
to local markets."
Catalin Negoita, managing director of C & V Water said, "We believe Hydro's vortex separation technologies will be a great advantage to wastewater plant operators in Romania, who need sustainable, low-cost and small footprint equipment solutions to meet the huge challenge of improving water quality and sanitation in the country."
Effective grit removal is expected to be of value for water and wastewater treatment in Romania because it helps to avoid machinery breakdown and high maintenance costs by protecting plant and equipment from the damaging wear and tear of grit particles.
The Grit King hydrodynamic separator offers a cost-effective and compact solution to the removal of grit from drinking water or wastewater during treatment, which uses no external power source.
For further information about Hydro's innovative water and wastewater treatment products in Romania, please contact C & V Water. Call +40 374 20 14 40, or email water@cnv.ro.
For further information about the Hydro's wastewater treatment products, please email enquiries@hydro-international.co.uk, or visit www.hydro-int.com.
###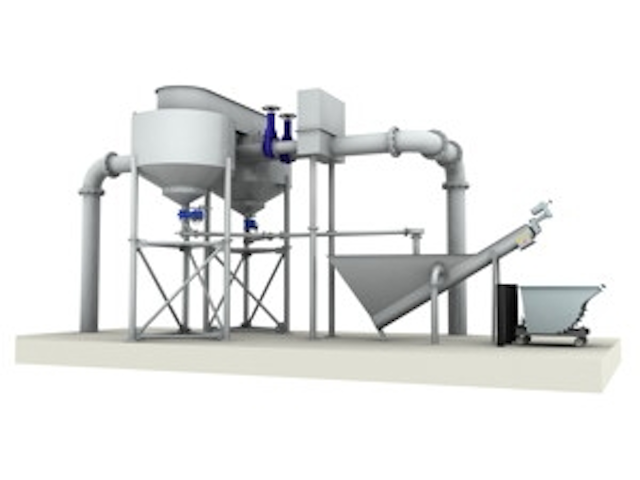 The Hydro Grit King hydrodynamic vortex separator