Ultrafiltration specialist inge AG secures 5M euros in growth capital
GREIFENBERG, Germany, July 7, 2009 -- inge watertechnologies AG, the global technology leader in ultrafiltration membranes for water treatment solutions, has concluded a financing round of 5 million euros...
Jul 7th, 2009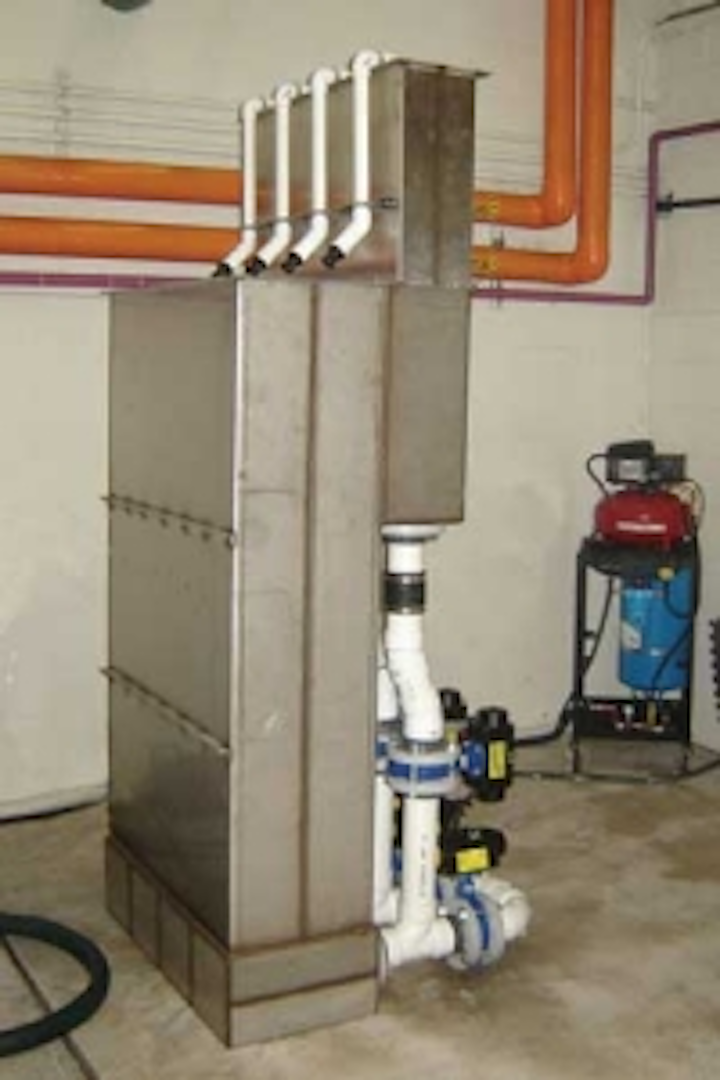 GREIFENBERG, Germany, July 7, 2009 -- inge watertechnologies AG, the global technology leader in ultrafiltration membranes for water treatment solutions, has concluded a financing round of 5 million euros. This round also included the securing of new investments from BayTech Venture Capital GmbH in addition to long-term investors Taprogge Watertech GmbH, Emerald Cleantech Fund I LP, Sustainable Performance Group N.V. (SPG), Siemens Venture Capital GmbH (SVC), StoneFund N.V. and Entrepreneurs Fund LP. The financing round led by BayTech has significantly strengthened the company's capital base in the current economic crisis and provides firm foundations for further international growth.
Multibore Ultrafiltration Membrane.
Founded in the year 2000, inge watertechnologies develops and produces its patented Multibore® membrane technology at its headquarters in Greifenberg,
Germany
. The company provides its customers with a comprehensive range of products, ranging from the membrane itself to a variety of module designs and a modular rack construction. Its products are characterized by the high standards of quality for which German-made goods are famous. They represent the key components of the
water treatment systems
used in a wide range of applications in both the public and industrial sectors. Since 2002, numerous customers all over the world have equipped their plants with inge technology, allowing them to benefit from best-in-class reliability and the consequent reductions in operating costs.
Bruno Steis, the CEO of inge watertechnologies AG, is delighted with the successful conclusion of the financing round: "The major interest in inge expressed by numerous investors prior to this financing round emphasizes just how important water treatment technologies are both for us and for future generations. We seized the opportunity to bring on board another highly-regarded venture capital company in the form of BayTech in order to further strengthen our investor base. The proceeds from this capital increase will allow us to maintain our consistent momentum of international growth while simultaneously equipping us to deal with any uncertainties the crisis may yield."
Dr. Michael Hochholzer, Partner at Munich-based BayTech Venture Capital: "We have been closely following developments at inge watertechnologies AG for quite some time. Our careful analysis has convinced us that the company's team, technology and strategy are on the right path. By taking a stake in this experienced and highly-specialized ultrafiltration company we have gained an opportunity to enter the globally expanding water treatment market with all its long-term potential."
The company inge watertechnologies AG, based in the town of Greifenberg on the Ammersee lake in Bavaria, Germany, employs more than 80 staff and is the world's leading provider of ultrafiltration technology, a membrane process used to treat drinking water, process water, wastewater and seawater.
BayTech Venture Capital is a leading European Venture Capital firm with the ambition to help the best entrepreneurs build the most successful companies in their fields of expertise.
The Entrepreneurs Fund is the venture capital member of the COFRA Group, a global, family-controlled group of businesses.
Emerald Technology Ventures is a global leader in cleantech venture capital and operates from offices in Zurich, Switzerland and Montreal, Canada.
Sustainable Performance Group AG (SPG) is the world's first listed investment company for sustainability investments.
Siemens Venture Capital (SVC), the central venture capital organization within Siemens, invests in early-stage technology companies and established growth companies, focusing on the energy, industry and healthcare sectors.
TAPROGGE Watertech GmbH is a fully owned subsidiary company of TAPROGGE GmbH and functions as investment vehicle for TAPROGGE Group regarding technologies relating to water, desalination and energy efficiency.
StoneFund is funded by the Colruyt family. Through several generations, this family established and grew Colruyt nv, the third largest groceries retail chain (in terms of sales) in Belgium.
###