Engineers to Discuss Complex Plant Expansion, DBP Control
A tricky water plant expansion designed to preserve historic buildings and two presentations on disinfection by-product control will be among papers presented by Carollo Engineering staff during ACE11, planned for June 12-15 in Washington, D.C.
May 1st, 2011
By Nicola Fontaine and Chris Cleveland
A tricky water plant expansion designed to preserve historic buildings and two presentations on disinfection by-product control will be among papers presented by Carollo Engineering staff during ACE11, planned for June 12-15 in Washington, D.C.
Space Constrained WTP Rehab to 160 mgd
Session: WED18-02
Sacramento River Water Treatment Plant (SRWTP) was originally constructed in the 1920s, with plant expansions in the 1930s and 2003. A 2009 study determined that facilities built during the 1920s and 1930s are at or beyond their service life. Space on the site is limited so replacement facilities must be constructed only after removal of existing facilities.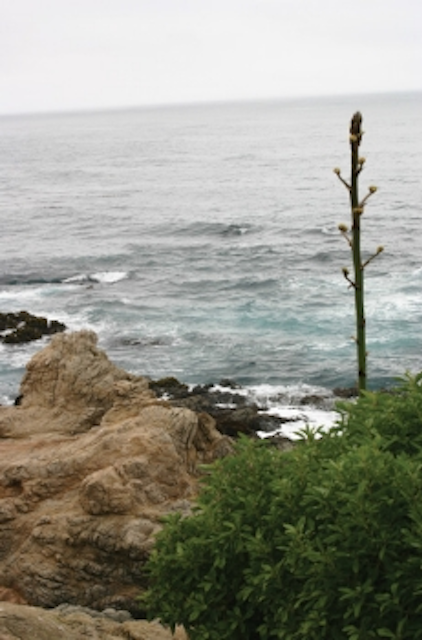 The beautiful scenery on the central California coast comes with challenging water quality issues for the Carmel Riviera Mutual Water Company.
Historic Mission- and Neoclassical-style buildings will remain in place even though their function may be replaced with new facilities. This results in a complex construction sequence, design of unit processes, routing of piping, and a limited timeframe that will allow capacity to be reduced during demolition and construction while the remaining operational facilities meet city water demands.
The project involves replacing existing facilities to resolve capacity constraints and rehabilitate the SRWTP. The project also includes addition of a mechanical dewatering system. The improvements will achieve a reliable and sustainable capacity of 160 mgd including planning for a possible expansion to 320 mgd.
This presentation will provide information on the design of replacement capacity (pretreatment, filtration, disinfection, solids handling, and pumping), improvements to existing structures, design issues encountered, construction sequencing, resolving hydraulic constraints, and dealing with historic structures.
Solving a 2-Year DBP "Do Not Drink Order" for Carmel Riviera MWC
Session: TUE26-01
Many surface water utilities are increasingly challenged balancing immediate microbial risks with long-term effects of disinfection by-products (DBPs). For small systems, this can be an even greater challenge due to limited financial resources, minimal staff to optimize treatment and distribution system operation, and in some cases less support and expertise from local primacy agencies than state regulators.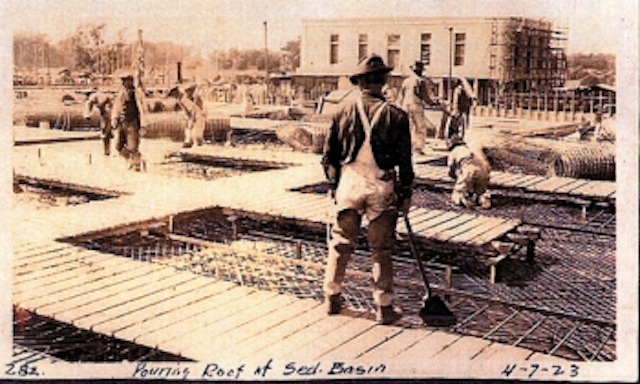 Rehabilitating a 90 year old plant means preserving history in the process.
The Carmel Riviera Mutual Water Company (CRMWC) is a small not-for-profit water system consisting of 190 homes located on the central coast. Water supply is a significant concern in this area, with many adjacent water utilities looking at expensive seawater desalination. CRMWC withdraws water from a small creek and more than a dozen low yield groundwater wells. Source water quality makes operations challenging. However, over the past several years quality has become an even larger problem.
CRMWC's plant has consisted of direct filtration pressure filters with chlorine disinfection. Over the past three years, the system has been in violation of DBP limits in the distribution system due to limited organics removal through the treatment process and long distribution system residence times, with concentrations of total trihalomethanes as high as 300 ug/L. The County Health Department issued a "Do Not Drink" order. The utility responded by purchasing an ozone unit to reduce DBP precursors prior to chlorination. This lowered chlorinated DBPs, but caused bromate formation above regulated concentrations, extending the order.
A study was undertaken to determine an economical solution to these water quality issues, investigating several options including installing granular activated carbon (GAC) filters and switching to chloramines for disinfection. CRMWC also wished to provide alternate disinfection methods to replace the ozone's inactivation of Cryptosporidium so UV disinfection was also investigated.
This presentation will provide strategies for small systems managing difficult water quality challenges.
When GAC Isn't Enough for DBP Compliance
Session TUE15-02
The City of West Sacramento owns and operates the Bryte Bend Water Treatment Plant. In 2004, two Actiflo® basins and eight granular activated carbon (GAC) filters were constructed. The GAC filters were installed primarily to remove thiobencarb, a herbicide commonly used in rice growing areas of the Sacramento Valley. The filters reduced taste and odor causing compounds and were thought to provide some control of regulated disinfection byproducts (DBPs). Growth of the city has extended the length of distribution piping, storage, and potential water age at system extents. Over five years have passed since initial installation of the GAC, and though still within regulatory limits, the city has experienced steadily increasing concentrations of regulated DBPs in the distribution system.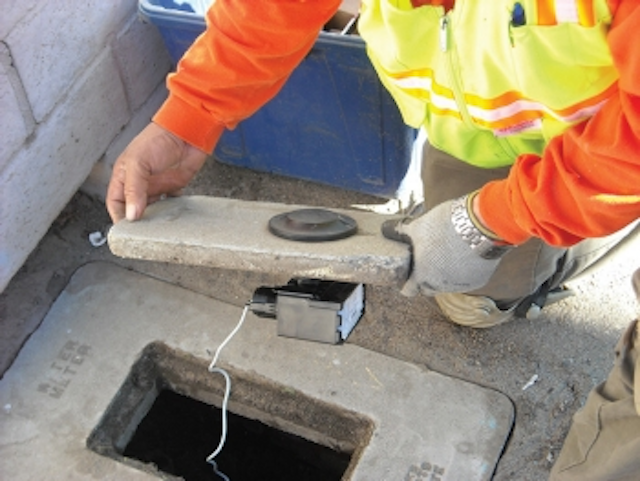 Pilot columns were used to compare various GAC performance at the City of West Sacramento, CA.
Disinfection practices were evaluated and a GAC pilot study was performed to determine what effect, if any, the current filters were having on DBP adsorption, determine remaining GAC life, and recommend replacement GAC. An on-site bench-scale study was performed to determine current effectiveness of the GAC filters and performance of six potential replacement GACs.
Simulated Distribution System DBP formation tests were performed to estimate ultimate full-scale DBP formation. Three GACs were selected for more detailed rapid small-scale column testing.
The study showed that the existing GAC, while still performing well as a filter media, is no longer removing DBP precursors. Empty bed contact time was not high enough to provide significant DBP removal even shortly after plant startup. The study also showed the current pre-chlorine application point was a significant source of THM formation.
A prioritized list of potential actions to reduce DBPs was created. As an initial step, the city moved the pre-chlorine application point and evaluated the impact on the treatment process. They also modified distribution system and storage tank operation practices. GAC replacement is no longer being considered, a savings of over $4 million.
Features of each studied option were compared specifically to determine compatibility with cost constraints, operator requirements, system complexity, and impact on public health. After consideration of short-listed options, modifications to the treatment plant were designed to incorporate GAC and UV disinfection. Distribution system modifications were also made to reduce overall water age.
This presentation will cover how to investigate causes and possible solutions to DBP formation and removal issues to meet increasingly stringent regulations.
About the Authors: Nicola Fontaine(nfontaine@carollo.com) is an engineer with Carollo Engineers focusing on recycled water and drinking water treatment. Chris Cleveland (ccleveland@carollo.com) is a Vice President with Carollo Engineers focusing on water treatment planning and design projects. Both are located in Carollo's Sacramento, CA, office.
Circle No. 399 on Reader Service Card
More WaterWorld Current Issue Articles
More WaterWorld Archives Issue Articles