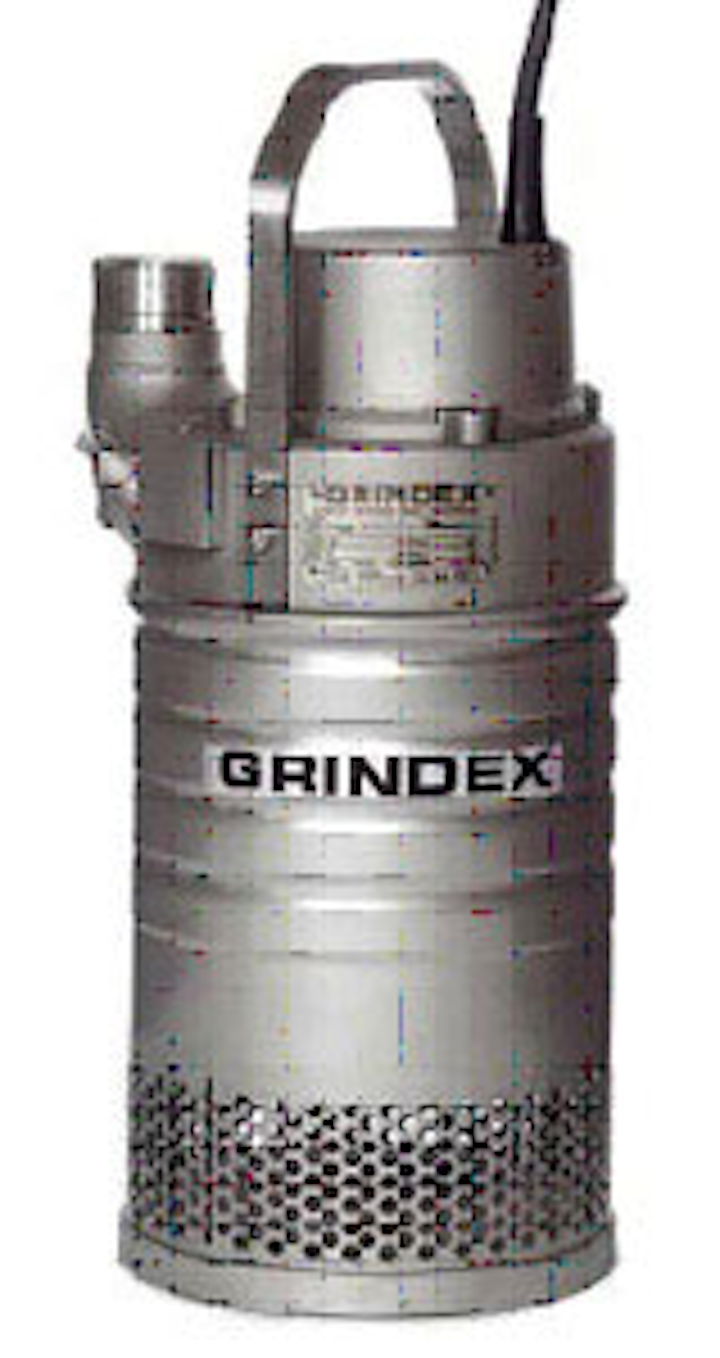 Pionetics awarded sixth patent for LINX system in Brazil
Pionetics®, a developer of drinking water treatment products, was awarded a patent in Brazil for its electrically regenerated ion exchange (LINX™) system for cleansing water. The company holds six patents internationally, including ones in the United States, China, Germany, France and Korea, and has patents pending in several other countries.
Pionetics' patents cover its water cleansing device and the process by which contaminants are removed in the LINX Drinking Water System. The system's electrically powered ion exchange cartridge removes impurities, including perchlorate, nitrites, nitrates, arsenic III and V, potassium and 90 percent of total dissolved solids. Unlike traditional reverse osmosis (RO) technology, the LINX high efficiency process produces higher water flow rate, wastes one-tenth the water, and works well under conditions of low water pressure.
The system allows consumers to adjust the taste of their water. The Dial-A-Taste™ feature enables users to selectively retain minerals in their treated water to vary the taste to their liking by simply turning a dial.
By conserving water and improving its taste, the LINX Drinking Water System is applicable in countries where water is scarce or contaminated, or in markets in which consumers desire controlled mineral content in their water for health benefits.
Pionetics
San Carlos, California, USA
Enquiry No.100
---
Stainless steel submersible drainage pump performs in extreme environments
The Master Inox, the first model in the new pump series Inox, was designed for use in applications where conventional pumps are destroyed quickly due to the extreme pH values in the fluids.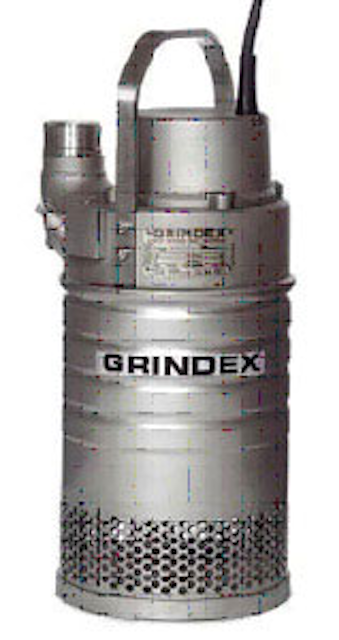 The Inox series comprises three drainage and three sludge pumps in stainless steel (SS). The new pumps originate from Grindex's red Proline pumps with casted aluminum replaced by casted SS. The SS pumps are for use in corrosive applications with pH values from two to ten, including mines, process industries, and leach water.
The Proline pump, made of aluminum, is designed for work in fluids with pH values from five to eight. The next pump model in the Inox series to be launched is Major Inox, which is slightly smaller but with the same ability to pump corrosive fluids in demanding applications.
Grindex AB
Haninge, Sweden
Enquiry No.101
---
Flowmeter with HART Protocol simplifies communication
The addition of the HART Protocol to the V2 System Flow Meter's transmitter has simplified the task of integrating flow measurement communications with control systems and other process equipment. The development has increased the V2 Systems' applications flexibility, making the technology useful for water wells, pump stations, raw water influent, reclaimed water, and finished water effluent.
The V2 System Flow Meter is used in line sizes from four to 18 inches, wherever irregular or crowded piping and equipment conditions make other flow technologies impractical or unworkable due to the complex, costly construction needed to meet longer straight-run piping requirements. Pre-packaged and ready to install, the V2 System Flow Meter features a built-in three-way valve that isolates the transmitter from the process fluid flow for maintenance without shutting down the pipeline. It arrives from the factory wet-flow calibrated. The V2 System measures flow over a wide flow range from 40 to 7,500 gallons per minute, depending on the line size.
The V2 System's cone conditions fluid flow to provide a stable flow profile that increases accuracy. Its design features a centrally-located cone inside a tube. The cone interacts with the fluid flow and reshapes the velocity profile to create a lower pressure region immediately downstream.
The cone's central position in the line optimizes the velocity of the liquid flow at the point of measurement. The result is a highly stable flow profile for measurement with accuracy to ±1% and ±0.1% repeatability over a wide flow range of 10:1. All of this is possible with a minimal straight pipe run of 0 to three diameters upstream and 0 to 1 diameter downstream from the flow meter.
McCrometer
Hemet, California, USA
Enquiry No.102
---
UV system to disinfect municipal wastewater in Chinese cities
LIT Technology will supply ultraviolet (UV) treatment equipment to disinfect tertiary wastewater at a wastewater treatment plant in the city of Suzhou, situated in the Chinese province of Jiangsu. The Netherlands-based company will also supervise the installation of the system.
Suzhou is by Chinese standards a small town with two million residents. With 2,500 years of history and picturesque canals and waterways, this ancient city also harbor's many international computer and computer peripherals companies, manufacturing laptops, LCD monitors, hard disks, and other components. Suzhou is one of the fastest growing agglomerates in China. City officials selected LIT UK equipment as part of its plans to reconstruct and extend its municipal wastewater treatment facilities. The decision was made in response to new directives to safeguard the health of residents and the environment, and to increase capacity to handle increasing wastewater generated by the city's rapidly growing population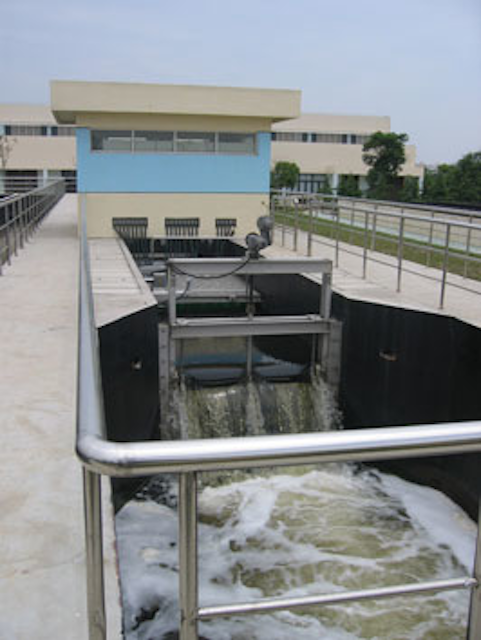 Two LIT UV plants, each with capacities to treat more than 130,000 m3/day, recently commenced operations. The UV disinfection systems consist of horizontally mounted channel modules with high-intensity UV amalgam lamps (350 W), equipped with mechanical cleaning of the quartz sleeves. Water quality monitoring variable output power controls are incorporated to save energy. LIT stainless steel automatic level control systems serve to maintain the water level in the channels. The new UV disinfection additions will ease the microbial burden on the environment.
Similar open-channel UV disinfection systems will be ready for use in November this year, to treat effluents of the cities of Jiu Xian Qiao (Beijing) and Feng Ting (Jiangsu), according to Henk Giller, director of LIT Europe, b.v.
LIT Europe
Valkenswaard, The Netherlands
Enquiry No.103
---
Ultrasonic flowmeter provides non-invasive flow measurement
Prosonic Flow 91W performs well despite internal pipe pressure because of its noninvasive clamp-on installation. The flowmeter works with process temperatures of 20 to 130 degrees Centigrade, and has a measuring range of 0...15m/s.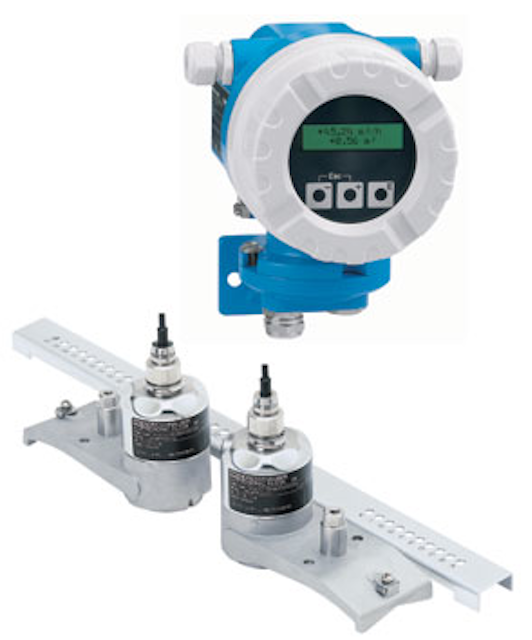 The flowmeter is designed for hot and cold water applications and use with a wide variety of materials in water service pipe systems, from PVC to stainless steel. It benefits from a wide pipe diameter range of DN50…4000, making it cost-effective. Conventional flowmeters increase in cost as pipe diameter increases, but the Prosonic Flow 91W remains the same price despite diameter - making it an optimum solution for pipes from DN200!
The compact design of the transmitter, along with the inclusive tooling package, supports use from planning and installation to commissioning and maintenance. The comprehensive tooling package includes: applicator sizing software, allowing users to check the application whilst also providing performance data; fieldCare plant asset management tool (based on FDT technology) for configuration and diagnostic data; and fieldcheck test and simulation tool.
Endress + Hauser Ltd
Manchester, UK
Enquiry No.104