Ultraviolet Treatment (UV) & Fittings/Controls
Xylem's Wedeco LBX 850e and LBX 1500e ultraviolet (UV) disinfection systems have received acceptance from the California State Water Resources Control Board's Division of Drinking Water.
Sep 1st, 2016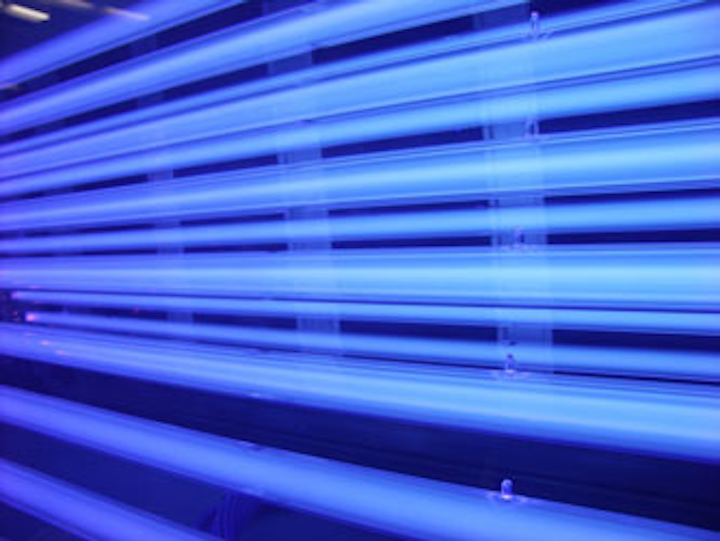 Wedeco UV tech approved in California
Xylem's Wedeco LBX 850e and LBX 1500e ultraviolet (UV) disinfection systems have received acceptance from the California State Water Resources Control Board's Division of Drinking Water. These closed-vessel UV systems are now validated and approved for unrestricted reuse applications to meet the stringent water disinfection standards as required by Title 22 of the California Code of Regulations.
The acceptance of the LBX 850e and 1500e UV systems adds to the existing portfolio of Wedeco UV systems approved for Title 22 reuse applications including the LBX 90e, LBX 400e and LBX 1000e along with the open-channel TAK55 and recently approved open-channel Duron, the first Title 22 reuse approved disinfection system with an inclined lamp array.
Xylem's Wedeco LBX system is designed for medium to large-scale wastewater treatment plants, industrial and water reuse applications and is a closed-vessel UV system for wastewater disinfection. It was the first closed-vessel, low pressure, high output amalgam UV system in the world to obtain California Title 22 acceptance, Xylem said. The system features Ecoray lamp technology which consumes approximately one-third of the energy of medium pressure lamps, the company said.
Wedeco UV disinfection systems are currently being operated for Title 22 water reuse applications in California at the Silicon Valley Advanced Water Purification Center in San Jose. "The approval by the State means that Xylem's Wedeco brand can provide its customers in California and beyond with one of the broadest portfolios of approved UV disinfection systems for water reuse of any manufacturer," said Richard Loeffler, Wedeco senior sales engineer for Xylem.
Shining a light on cryptosporidium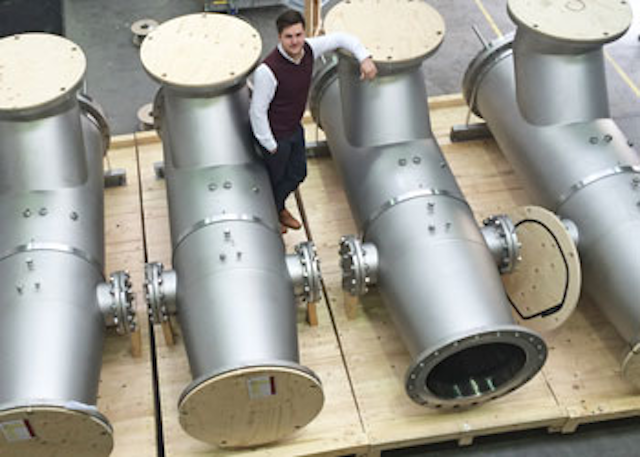 UK ultraviolet disinfection system provider atg UV Technology has been awarded a contract by Trant Engineering, for Portsmouth Water. The contract covers supply and installation of UV units for Cryptosporidium inactivation at two water treatment works: Eastergate and Westergate. Both are 20,000 m3/day borehole works and each site will be provided with fully automatic duty and standby atg UV UVLW 16800 20 UV reactors. The reactors, which are third party validated to US EPA UVDGM, feature atg UV's multi-lamp 800 Watt Amalgam UV lamps. The required 4-log inactivation of Cryptosporidium will be achieved by a validated UV dose of 40 mJ/cm2 and this will be maintained over the full range of works flow by monitoring UV intensity in each reactor and automatically adjusting the dose.
Guam to get first Ultraviolet installation
Consultancy Gresham, Smith and Partners has designed an advanced wastewater treatment plant which is now under construction in Santa Rita, Guam. The new Agat-Santa Rita Wastewater Treatment Plant will replace an existing facility operating 40% over capacity. The treatment plant will use biological nutrient removal via an oxidation ditch process and secondary clarification in compliance with the National Pollutant Discharge Elimination System, with effluent discharged through a deep ocean outfall pipe. Chemical addition and filtration can be added if enhanced phosphorus removal is needed in the future.
A repurposed pump station on the existing Agat site and a new pump station on the Baza Garden site will deliver raw wastewater to the facility, the latter via a cross-island force main/booster station system. Other major process components include influent flow equalization, fine screening, grit removal, and Guam's first municipal ultraviolet disinfection process. As mandated by EPA, the plant's initial wastewater treatment processes are scheduled to be operational by the end of 2016 to comply with the consent decree.
Versatile media-separated valve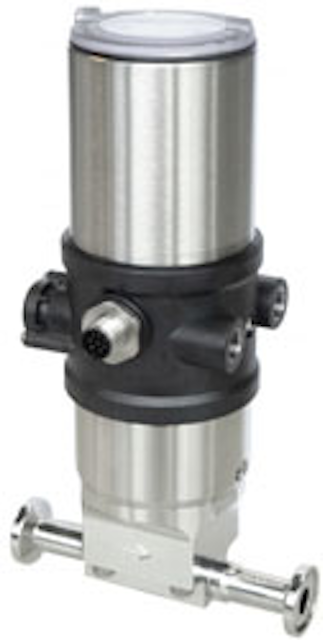 The new two-way bellows control valve from Bürkert is a pneumatically actuated process valve with a single action membrane drive. A PTFE bellows ensures the reliable separation of the media from the drive. The valve is constructed in full compliance with hygienic design requirements and is ideal for demanding control tasks with small flow rates, for which membrane valves are not suitable. The bellows control valve is available in diameters from DN6 to DN20 and can be combined with seat diameters from 3 mm to 10 mm. The space-saving drive has a low internal volume, resulting in the compact design and short response times of this valve type. Type 2380 valves feature good control action due to the low-friction design, in addition to a linear characteristic curve. The correction time is generally less than one second.
Analyser to monitor hazardous chromium VI in drinking water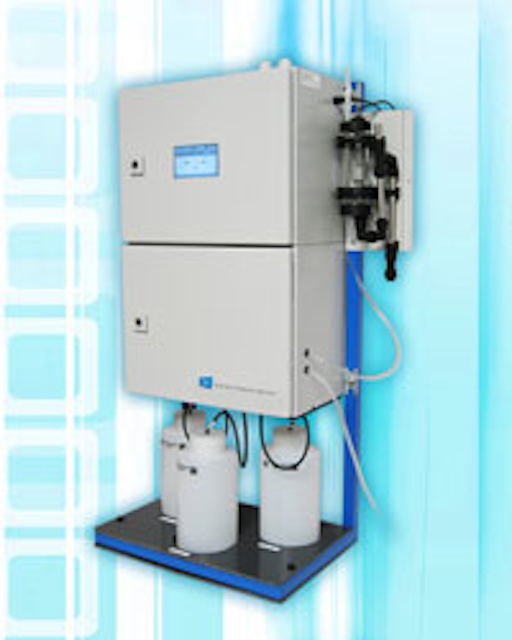 The Model CA6 Colorimetric Analyser from ECD is an on-line sequential sampling analyser that is designed to monitor Chromium VI in drinking water. It can be configured to measure Chromium VI in three separate ranges: 0 to 1.0 mg/L, 0 to 10.0 mg/L or 0 to 50.0 mg/L.
The CA6 Colorimetric Analyser's sequence of sampling, analysis and results processing is performed and repeated using colorimetric methods. The technology relies on an LED light source and a heated colorimetric cell designed for measuring trace amounts of manganese, iron and other analytes in water. The CA6 is available with up to 4 channels (optional) each from a separate sample point. The CA6 uses photometric differential absorbance to analyse chromium VI and over 20 other common parameters including: aluminium, iron, manganese, silica, nitrogen, iron and sulfate. It operates at a wide temperature range of 5-50°C.
More Water & WasteWater International Current Issue Articles
More Water & WasteWater International Archives Issue Articles