UV disinfection system to help treat process water at large WI dairy facility
Gehl Foods of Germantown, Wis., recently chose Engineered Treatment Systems  to supply the UV treatment systems to disinfect its process water.
Feb 25th, 2014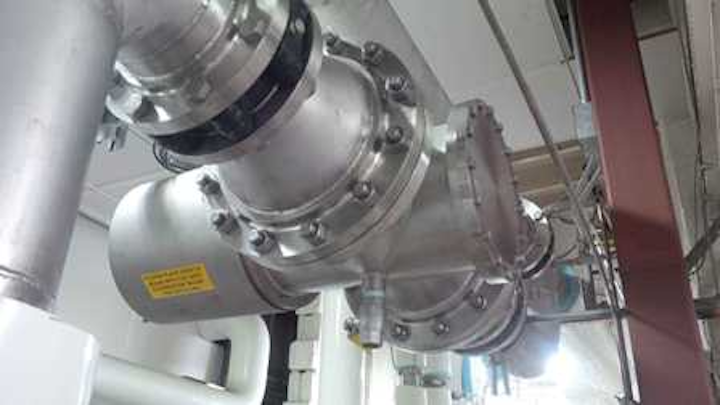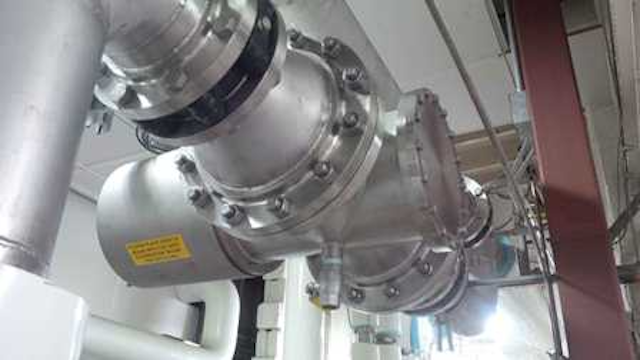 Neptune-Benson's ETS-UV (Photo credit: Neptune-Benson)
BEAVER DAM, WI, Feb. 25, 2014 -- Gehl Foods of Germantown, Wis., recently chose Engineered Treatment Systems (ETS-UV), a wholly-owned subsidiary of Neptune-Benson, to supply the
ultraviolet (UV) treatment
systems to disinfect its
process water
.
The UV systems will provide a high level of
disinfection
to treat Gehl's well water and will also reduce the chlorine if municipal water supplies are used. Ensuring the integrity of their water supply, ETS' disinfection unit operates as variable power, has automatic wipers and will maintain a target UV dose at all times.
Any water being used in food or beverage processing, either for product or as part of the process, must be treated in order to safeguard the quality of the end product. As such, UV disinfection provides a reliable and efficient disinfection solution. There is no residual left behind by UV, which would interfere with the taste, color or product chemistry of the water, but it does eliminate any present
pathogens
and spoilage organisms.
"The Gehl Foods water has excellent optical properties and we measured UV transmittances over 95 percent for both the well water and the city mains," stated Jon McClean, Chief Technical Officer of ETS-UV.
Engineered Treatment Systems' Ultraviolet Disinfection Systems ideal for applications such as drinking water and wastewater treatment, pharmaceutical, petrochemical, food and beverage, pulp and paper, and aquaculture.
See also: "Ultraviolet disinfection system receives NSF-61 certification for drinking water"
About Engineered Treatment Systems
Based in Beaver Dam, Wis., Engineered Treatment Systems LLC is a wholly owned subsidiary of Neptune-Benson. ETS is a leader in the development and manufacture of UV systems, specializing in closed vessel UV technology. Our UV systems offer treatment solutions for a range of uses from recreational water to municipal and a wide variety of industrial applications. With advanced technology and a wealth of experience, ETS has the expertise to provide effective and cost efficient solutions for a broad range of industry needs. For more information, visit
www.etsmunicipal.com
.
###