Micronics opens new filtration media facility in Chattanooga
The facility is dedicated to high-quality liquid and dry filtration filter media products.
May 31st, 2019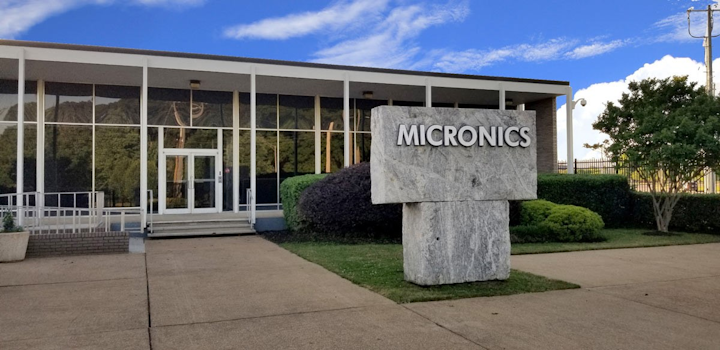 Micronics Inc.
PORTSMOUTH, NH, MAY 31, 2019 -- The Micronics Engineered Filtration Group opened a dedicated new filtration media facility in Chattanooga, TN. The facility is dedicated to high-quality liquid and dry filtration filter media products. It is located at 1201 Riverfront Parkway, right in the heart of Chattanooga.
The new Micronics plant is a 56,000 square foot, state-of-the-art manufacturing facility that employs a customer-centric, quality-oriented, full-time workforce focused on custom filtration solutions for customer filter press and baghouse needs. The company utilizes a full complement of woven filter fabrics and non-woven felted fabrics, depending upon the customers' application needs. Diverse customer industries served by Micronics' filter media products include mining and mineral processing, steel, power, cement, lime, asphalt, chemicals, surface/metal finishing, commercial laundry, food, pigments, frac sand, woodworking, and more.
"Micronics is committed to being the best filtration supplier in the industry across every dimension of service. Our new facility in Chattanooga will firmly support this commitment, strengthening Micronics' ability to consistently exceed customer expectations and minimizing lead times for orders of our high-quality filter press cloth on the liquid filtration side and filter bags on the dry filtration side," according to Bernie Faulkner, President and CEO of the Micronics Engineered Filtration Group.
"Micronics has been investing significantly over the years in increasing the production capacity of our filter media facilities in Tennessee and in Saltillo, Mexico to ensure that we have the ability to superbly support increased demand for our high-quality filtration products whether in the USA, Canada, Latin America, the UK, Europe, or other parts of the world," Mr. Faulkner added.
Micronics' filter cloth manufacturing operation – which was previously located in Portsmouth, NH – has relocated to the new Chattanooga facility and includes an extensive inventory of rolled goods, several industry-leading laser cutters, welded "HPR" neck operations, edge sealing, and an experienced sewing staff.
Learn more at micronicsinc.com.