Pall AriaTM AP Microfiltration Membrane System Delivers Budget-Friendly Compliance for Village of Groton
Federal water quality regulations help ensure safe drinking water for everyone, but they also create big challenges for small towns and villages.
Dec 1st, 2006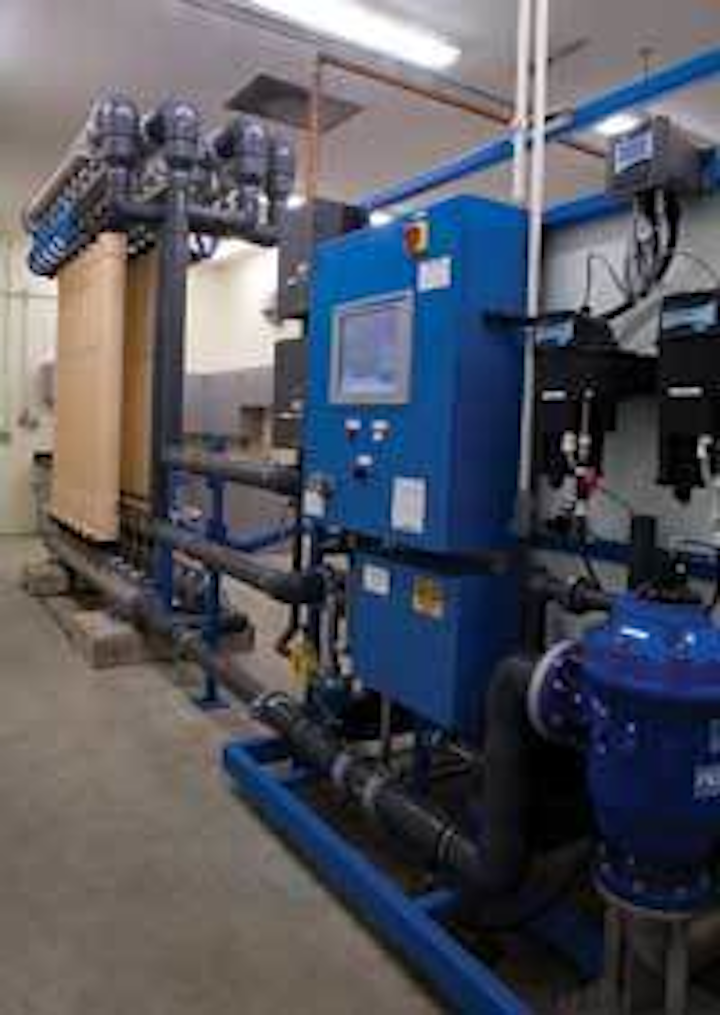 Federal water quality regulations help ensure safe drinking water for everyone, but they also create big challenges for small towns and villages. For communities subject to the Environmental Protection Agency's Surface Water Treatment Rule, there are usually three potential solutions to a water quality issue: locate a new water source, purchase water from another utility, or treat the affected water to bring it into compliance.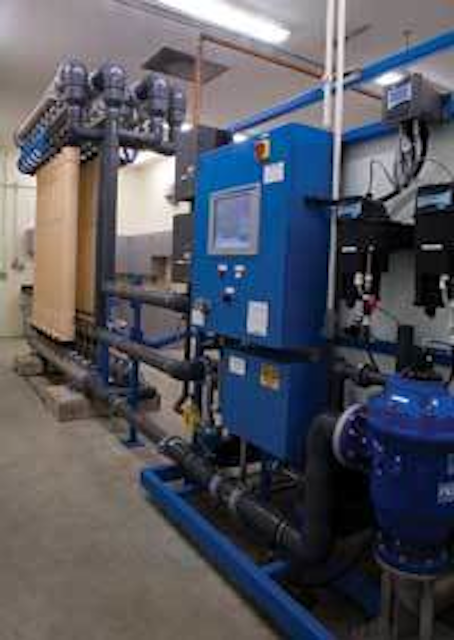 Groton employees are able to remotely monitor the automated treatment system.
Click here to enlarge image
Communities that decide on treatment are turning to "off-the-shelf" plants like the Pall AriaTM AP microfiltration membrane systems. As packaged plants, the systems include all the elements of the treatment process in compact footprints. They are capable of capturing particles, bacteria and protozoa. With coagulation the systems can also remove viruses and natural organic matter. Fully automated operation ensures consistent, reliable, and predictable performance with minimal maintenance.
A significant benefit of Pall Aria microfiltration hollow fiber membranes is their ability to be chemically cleaned to enable an in-use life typically greater than 10 years. During the life of the membranes, the only consumable costs are those linked to providing power to the pumps on the system and the chemicals used during the monthly cleaning. The cost of these consumables is lower than the replacement cost associated with disposable filter cartridges.
The Challenge
The Village of Groton, located in upstate New York's Finger Lake District, is a "bedroom" community that is home to more than 2400 residents. In 2004 the Village learned it had a potential water quality problem. Testing by the Tompkins County Health Department revealed that Groton's primary water source, a shallow well infiltration gallery, was under the direct influence of surface water.
The Health Department's declaration triggered enforcement action under the Environmental Protection Agency's Surface Water Treatment Rule and meant the Village had to achieve compliance or switch to an alternative water source.
"The regulation requires compliance within 18 months," says John Andersson, P.E., Tompkins Country director of environmental health. "It's a very tight deadline for all but the smallest systems."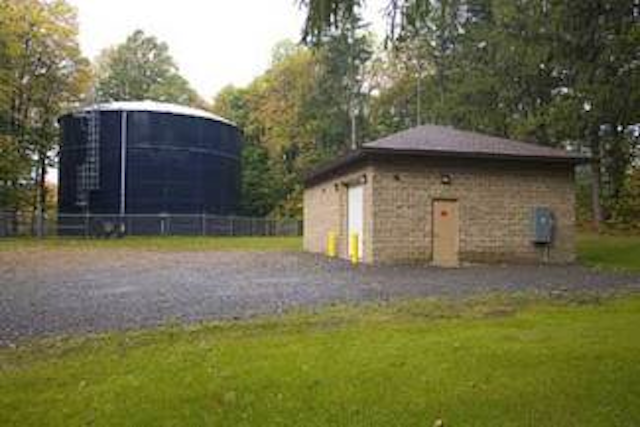 The Village of Groton enjoys a reliable supply of water produced at this microfiltration plant.
Click here to enlarge image
Village officials asked engineering consultants, CT Male of Gloversville, N.Y., to recommend strategies for solving the problem.
"Our assessment was that slow-sand, disposable membrane, or microfiltration would be good choices," says CT Male regional office manager Alexandra Rhodes, P.E. "In the end, the Village decided to go with the Pall Aria system because of its flexibility, small footprint, and quick implementation time."
Cost analysis also indicated that the Pall Aria system was the Village's least expensive filtration option.
The Solution
With funding from a Small Cities Grant and other sources, the Village purchased a Pall Aria AP-4 system with 14 Microza* microfiltration modules and constructed a building to house it near the water source. As configured, the system can treat an average demand of 220,000 gallons per day up to a peak demand of 432,000 gallons per day.
Within six months of the recommendation by CT Male, the new plant was installed, online, and operating with consistent reliability. Director of public works Jim Shurtleff and three licensed employees are able to monitor the operation remotely over a networked computer located in the public works facility.
"Pall gave us the most cost-effective way to solve the water issue," Shurtleff says. "We're very happy with the way it turned out. The system pretty much runs itself, which is great since everybody around here has multiple job responsibilities."
Ongoing testing indicates the Pall Aria system is enabling the Village of Groton to fully comply with EPA water quality regulations.
"The monthly operations reports show turbidity has been excellent," Andersson says. "We've advised other communities to come and look at the Groton operation."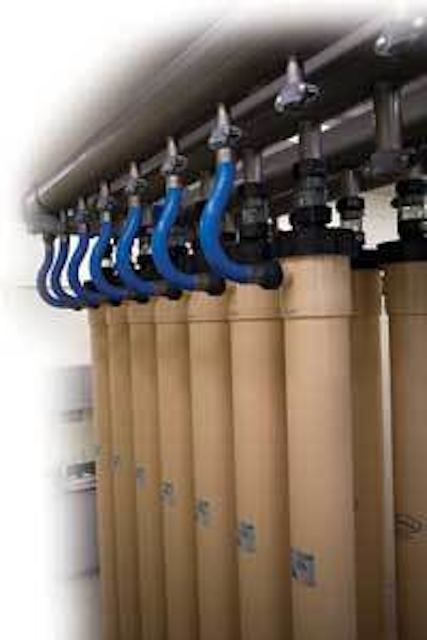 Groton's Pall Aria AP-4 microfiltration system can process up to 432,000 gallons of water per day.
Click here to enlarge image
CT Male's Rhodes agrees that the plant has delivered good results for her client. "It really is a slick system," she says. "I would include it as one of the options for my clients to consider. Absolutely."
The Benefits
More communities are selecting the Pall Aria systems for their ability to deliver affordable water treatment solutions with:
High tolerance for suspended solids loading.
Uniform membrane structure, which prevents penetration of bacteria and colloidal suspended material.
Quick installation.
Minimal chemical cleaning, which reduces chemical and disposal costs and downtime.
Fully automated operation, which ensures consistent and reliable flux, predictable performance, and minimal maintenance.
Low circulation flow rates for minimal power consumption.
Long service life.
Effluent quality that complies with EPA regulations.
About Pall Corporation
Pall Corporation is the largest and most diverse filtration, separation, and purification company in the world. Pall serves municipalities and industries with advanced membrane filtration technology and systems engineered for reliability and cost effectiveness. Pall's space-saving membrane filtration systems are easy to install, simple to use, and satisfy a wide range of filtration requirements.
*Microza is a registered trademark of Asahi Kasei Corporation. WW