Pentair announces equity investment in Aqua Membranes
Agreement provides access to technology for more sustainable and lower cost water filtration solutions.
Feb 21st, 2019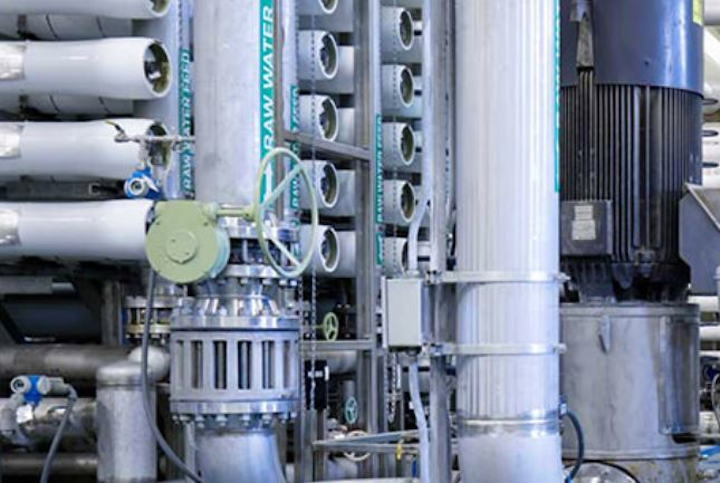 LONDON, FEB 21, 2019 -- Pentair plc (NYSE:PNR), a leading water treatment company, has closed a minority investment in Aqua Membranes. The patented 3D printed spacer technology of Aqua Membranes enables performance improvement in spiral wound elements used in reverse osmosis ("RO") membrane applications, including residential and commercial water filtration.
"Aqua Membranes' strong portfolio of intellectual property and its developmental track record, combined with Pentair's technical expertise in water treatment technologies, will allow us to expand our customer offerings in the residential and commercial water treatment arena," said Phil Rolchigo, Pentair Executive Vice President and Chief Technology Officer. "This investment aligns with our innovation roadmap and has the potential to provide our customers with more sustainable and lower cost water treatment solutions."
Aqua Membranes has developed a patented process to print dimensional polymer shapes directly on flat sheet RO membrane, which replaces conventional feed mesh. The printed spacer material is fully customizable by application and market and has the potential to lower cost and reduce waste of water resources. This technology creates new possibilities for the spiral wound element market, which has remained largely unchanged for the last several decades.
"We are very excited to have Pentair lead our Series A investment round," said Craig Beckman, Chief Executive Officer of Aqua Membranes. "Pentair's technology is a leader when it comes to minimizing water waste from home RO systems. This collaboration will enable us to commercialize and further improve the efficiency of this technology that can protect families from contaminated water with a more sustainable product. It's only the beginning of our potential to develop even more cutting edge products together in the future."
To learn more, visit Pentair.com.