PRODUCTS & SERVICES: FLOW, LEVEL
Universal Flow Monitors has introduced larger sizes of its CoolPoint™ vortex shedding flowmeter for measuring and monitoring higher water flows.
Mar 1st, 2006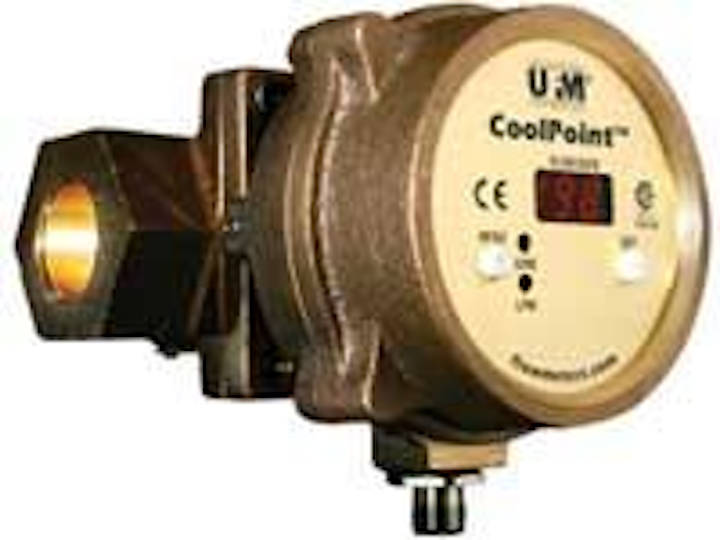 Flowmeter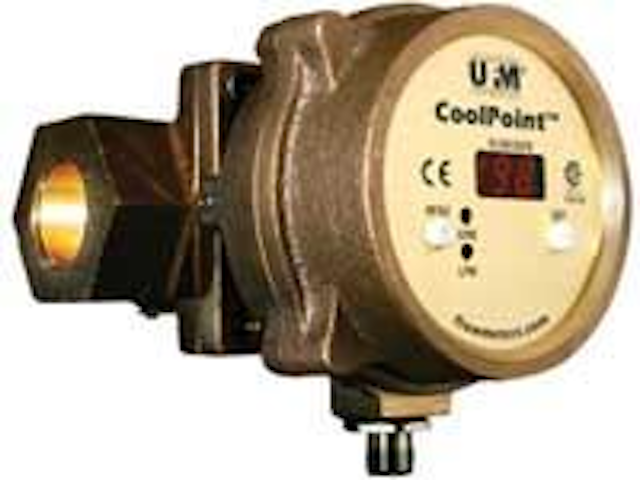 Click here to enlarge image
Universal Flow Monitors has introduced larger sizes of its CoolPoint™ vortex shedding flowmeter for measuring and monitoring higher water flows. Applications include dilution water and similar water treatment processes as well as wastewater processes such as polymer mixing with water, seal water to pumps, and secondary water for chemical dilution and mixing. The meter is now offered in two new pipe sizes: 3", which provides a flow rate of 300 gpm, and 4", with a flow rate of 600 gpm. The line already includes pipe sizes ranging from ¼" to 2", providing flow rates ranging from .4 gpm to 200 gpm. The flowmeters are designed to provide consistent flows. Repeatability is ±1 percent of actual flow, and accuracy is ±2 percent of actual flow.
Universal Flow Monitors Inc.
Hazel Park, MI
Tel: 248-542-9635
Web: www.flowmeters.com
Pressure gauge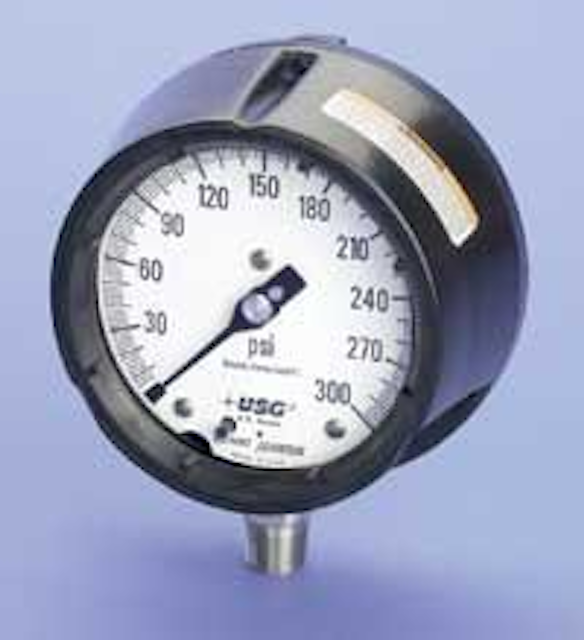 Click here to enlarge image
The Solfrunt® Model 1981 Advantage from Ametek US Gauge provides users with a dampened movement option that has many of the benefits of a liquid-filled gauge without the need to periodically fill or replace the liquid. The gauge incorporates a self-contained movement dampening capsule that minimizes the effects of shock and vibration in demanding applications. Both the Model 1981 Advantage and the Model 1981, which is available both dry and liquid-filled, are 4 ½" process pressure gauges with all 316L stainless steel wetted surfaces and a seamless bourdon tube design. Both models have a PET turret-style case that provides impact strength and are supplied in pressure ranges from 30-inches hg vacuum through 11,600 psi.
Ametek U.S. Gauge
Feasterville, PA
Tel: 215-355-6900
Web: www.ametekusg.com
Level logger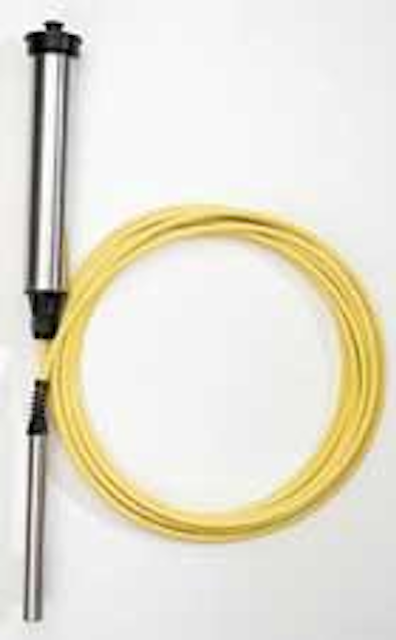 Click here to enlarge image
The Water Level Logger Model WL16 from Global Water offers USB and Serial communication options and is telemetry compatible. It is housed in a stainless steel enclosure and has a diameter of 1 7/8". The logger cap will hold the WL16 at the top of the well and allows a locking cap to fit into place for security. The unit is available with six pressure ranges.
Global Water Instrumentation
Gold River, CA
Tel: 800-876-1172
Web: www.globalw.com
Flow management software
ADS Environmental Services' new software, Profile® 3.0, is a data management and analysis tool designed for configuring, collecting, diagnosing, analyzing, and reporting flow and rainfall data from FlowShark™ and other ADS monitors. It will import data in CSV or Excel formats from most other meters. The software can operate for a single flow monitor, or networks of monitors of any size, without limitations.
ADS Environmental Services
Huntsville, AL
Tel: 800-633-7246
Web: www.adsenv.com/profile
Level sensor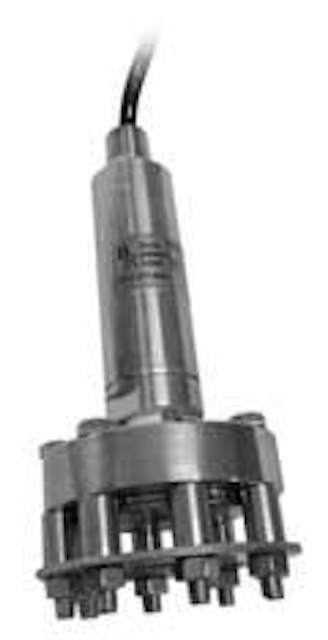 Click here to enlarge image
The Blue Ribbon Bird Cage level sensor offers .25%FSO accuracy and features a non-clogging diaphragm design. It is enclosed in a stainless steel housing and is available in a variety of pressure ranges. The sensor comes standard with 40 feet of submersible cable.
Blue Ribbon Sales & Service
Winterpark, FL Tel: 877-677-8899 Web: www.blueribboncorp.com
Ultrasonic flow meter

Click here to enlarge image
The Fuji Electric Portaflow-X ultrasonic flow meter, available through TTI Instruments, combines accuracy, portability, and ease of use in a hand-held unit. The meter uses the transit time difference principle to measure flow rates through pipes from the outside. This non-invasive setup enables multiple flow measurements of different running systems - offering a significant cost advantage over time.
Total Temperature Instrumentation Inc.
Williston, VT
Tel: 802-863-0085
Web: www.ttiglobal.com
Level measurement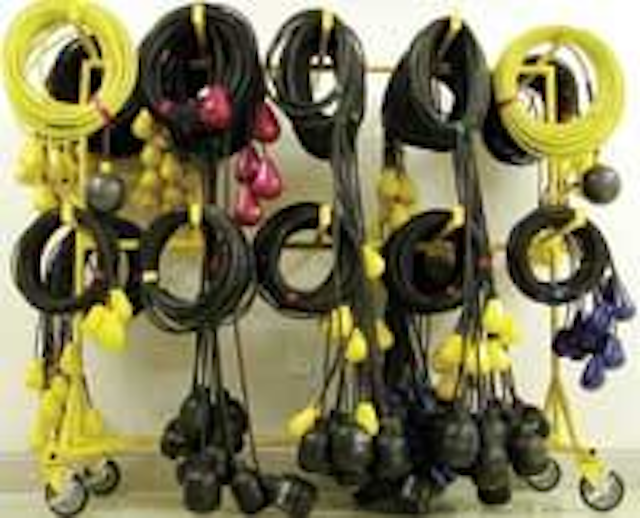 Click here to enlarge image
Conery offers a variety of floats for level measurement applications. Its mercury float is designed for accurate liquid level control in many applications including sewage and wastewater environments and can be used to signify specific water levels for direct alarm actuation. The mechanical float functions are the same, but can be used in potable water as well as sewage environments.
Conery Manufacturing Inc.
Ashland, OH
Tel: 419-289-1444
Web: www.conerymfg.com
Pressure transmitters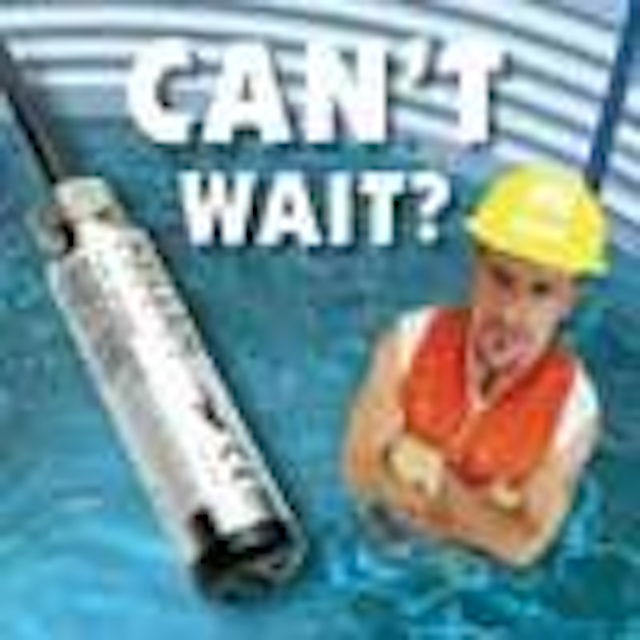 Click here to enlarge image
Keller America offers its Keller-Kwick™ delivery system, which guarantees three day shipment on custom pressure transmitters at no extra cost. Included in the program are the Valueline and Preciseline above-ground as well as Levelgage and Acculevel submersible level transmitters. All feature Total Error Band performance over a wide range of temperatures.
Keller America
Newport News, VA
Tel: 877-253-5537
Web: www.kelleramerica.com
Pressure measurement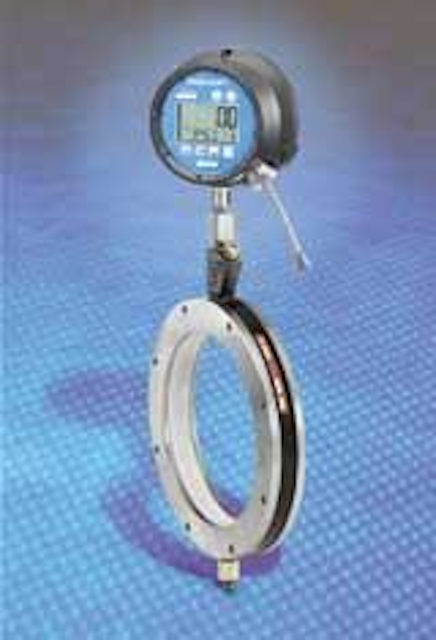 Click here to enlarge image
The Ashcroft® multi-function instrument assembly is a pressure measurement system that features the Type 2274 digital gauge with local pressure indication; one or two SPDT switches; a 4-20 mA output signal; min/max feature; and a weatherproof case to IP65. The unit is mounted on an Ashcroft® type 80 flo-through isolation ring that incorporates a built-in needle valve to dampen pulsation and allows the process to be locked out for safe removal of the instrument for recalibration.
Ashcroft Inc.
Stratford, CT
Tel: 800-328-8258
Web: www.ashcroft.com
Ultrasonic level transmitter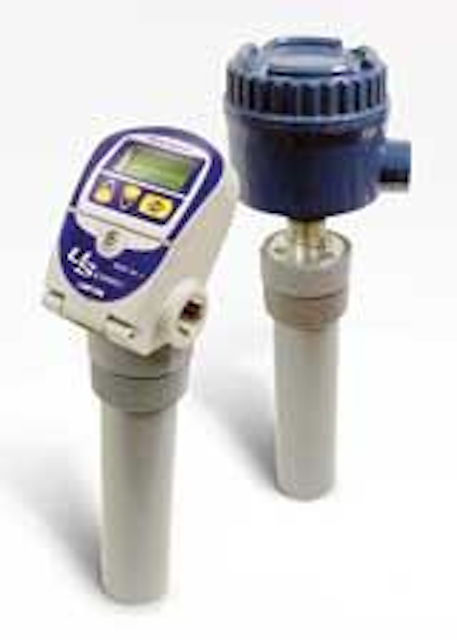 Click here to enlarge image
Ametek Drexelbrook has added the USonic™ Series Continuous Ultrasonic Level transmitter to its level measurement product line. The series was developed to meet the specific needs of the industrial and municipal markets and is ideally suited for open channel flow applications. The system is capable of liquid level measurement to ranges up to 30 ft., with a 2-wire 4-20 mA, HART output signal. The sensor is constructed of CPVC for use in environments that are classified hazardous (Class I, Div. 1) with Intrinsically Safe or Explosion Proof installation requirements.
Ametek Drexelbrook
Horsham, PA
Tel: 215-674-1234
Web: www.drexelbrook.com
Digital flowmeters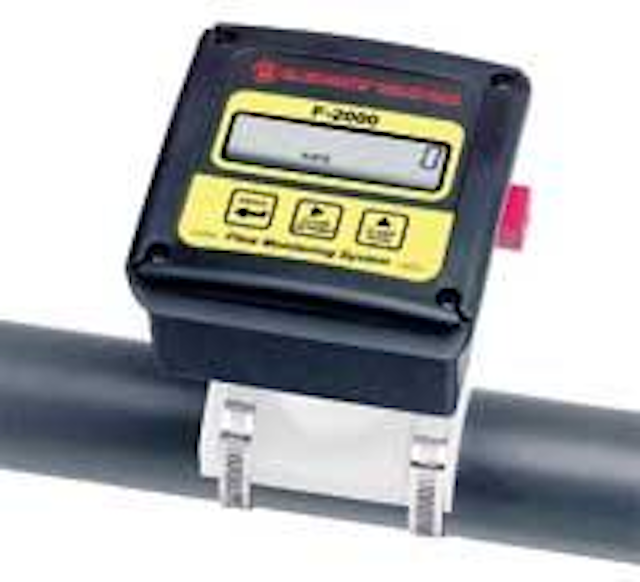 Click here to enlarge image
Digi-Flo F-2000 Series electronic insertion meters, available from Blue-White Industries, are suited for monitoring flow in public water applications. The meters display flow rate and accumulated total flow, and include an NPN open collector output for communication with other devices. Optional 4-20 mA / 0-10 vDC plug-in circuitry is available. Electronics can be battery or AC powered. LCD icons indicate current operating mode and battery status. Nonvolatile memory is not affected by power loss.
Blue-White Industries
Huntington Beach, CA
Tel: 714-893-8529
Web: www.bluwhite.com
Ultrasonic level/flow meter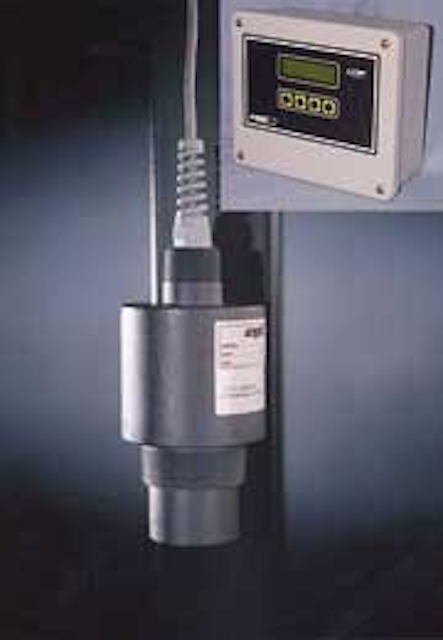 Click here to enlarge image
The new Eagle Microsystems USL-1000 Ultrasonic Level Systems can be configured for accurate measurement of tank level (USL-1000) or open channel flow (USF-1000). The system uses an ultrasonic transducer coupled with a simple-to-use digital readout instrument. The instrument can be used for measurement and display of bulk storage tank level or volume, or open channel flow using any common head producer such as a rectangular or V-notch weir or Parshall flume.
Eagle Microsystems Inc.
Pottstown, PA
Tel: 800-780-8636
Web: www.eaglemicrosystems.com
Conductivity, temperature meter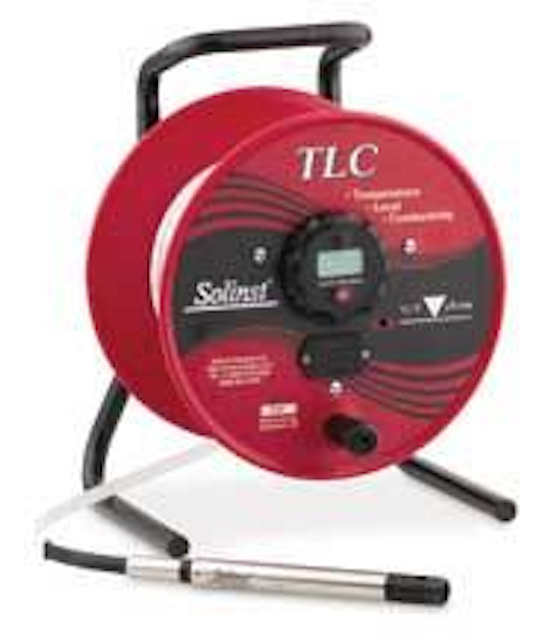 Click here to enlarge image
The Solinst® Model 107 TLC Meter, available from Forestry Suppliers, is suitable for profiling conductivity and temperature in wells and open water as well as salt-water intrusion investigations. Conductivity and temperature measurements are shown on a rotating LCD display. A "smart" conductivity sensor with platinum electrodes reads conductivity from 0 to 80,000μS, accurate to 2% of the reading from 100 to 80,000μS.
Forestry Suppliers Inc.
Jackson, MS
Tel: 601-354-3565
Web: www.forestry-suppliers.com
Submersible transmitters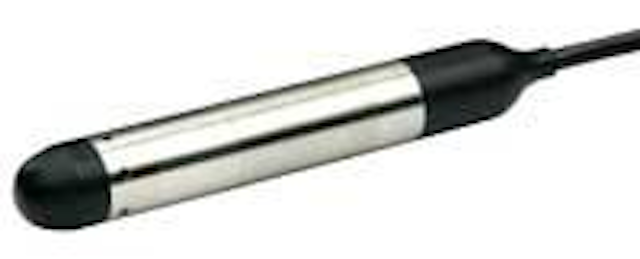 Click here to enlarge image
The PMC VersaLine VL3000 Series submersible transmitters are specifically designed for depth and level measurements of groundwater, wastewater and sea water. Typical applications are wells, dams, irrigation, sewage lift stations, rivers and oceanography. The stainless steel housing will satisfy many applications. Titanium is ideal in brackish or sea water, or other chemical environments unsuitable for stainless steel.
Process Measurement & Controls Inc.
Danbury, CT
Tel: 203-792-8686
Web: www.pmc1.com
Pressure transmitter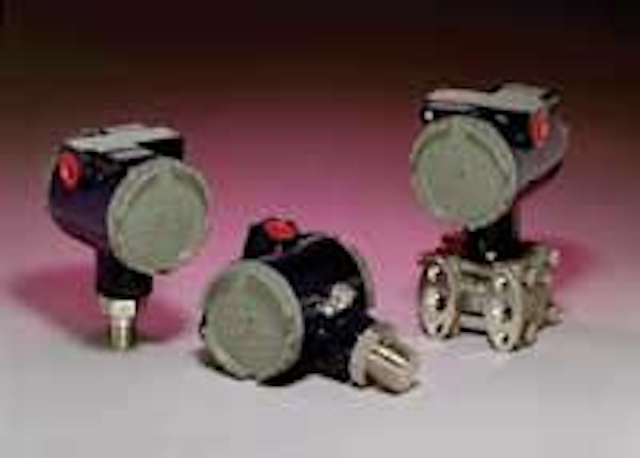 Click here to enlarge image
Bristol Babcock announces the Series 2808, a transmitter that offers very low power consumption. By minimizing the supply current, the unit is suitable for remote sites that use power sources such as solar panels. It operates using supply voltages as low as 6 vDC. The transmitter is available in pressure and differential pressure models. A variant of the pressure model features a flush diaphragm.
Bristol Babcock Inc.
Watertown, CT Tel: 860-945-2200 Web: www.bristolbabcock.com
Portable flowmeter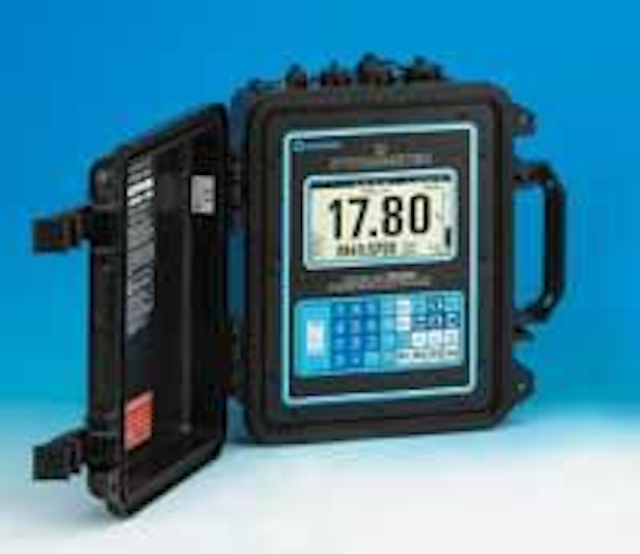 Click here to enlarge image
The System 1010WP portable clamp-on hybrid flowmeter, available from Controlotron, is housed in a watertight enclosure and uses either Transit-Time or Reflexor™ operation mode to allow operation on virtually all full pipe liquid applications. Pipe sizes range from ¼" to 360." Options include a pipe wall thickness gauge and single or dual channel or path operation.
Controlotron Corp.
Hauppauge, NY Tel: 800-275-8479 Web: www.controlotron.com
Flow, level sensor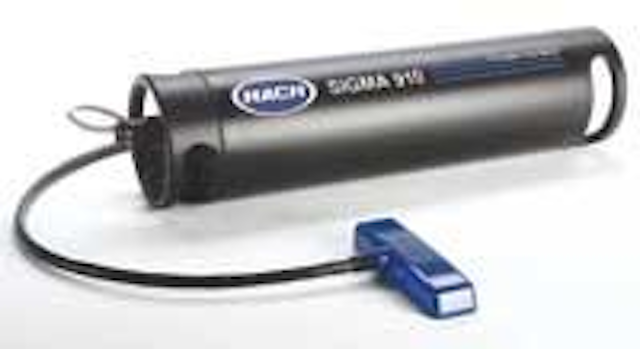 Click here to enlarge image
The new Hach Sigma AV Flow and Level sensor was developed to withstand harsh environments typical of collection systems. It provides strong, clean velocity signals across a wide range of flow situations. Large acoustic crystals provide strong echo signals and an improved pressure transducer provides better level performance.
Hach Co.
Loveland, CO
Tel: 800-227-4224
Web: www.hach.com
Magnetic flowmeter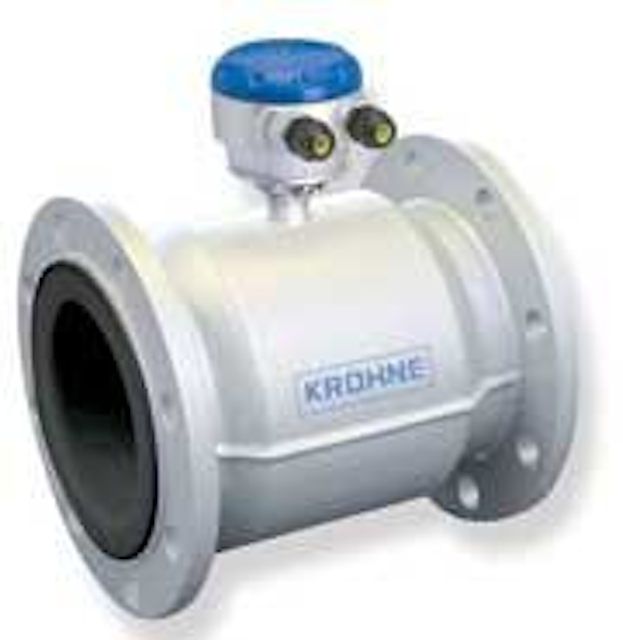 Click here to enlarge image
Krohne offers the Optiflux 2000 KC magnetic flowmeter for municipal water and wastewater treatment applications. The meter offers simplified installation and commissioning. With no mechanically moving parts, it is virtually maintenance-free. When used with IFC 090 flow converter, the flowmeter is CSA and UL approved to General Purpose/Ordinary Location standards.
Krohne Inc.
Tel: 800-356-9464
Web: www.krohne.com
Level transmitter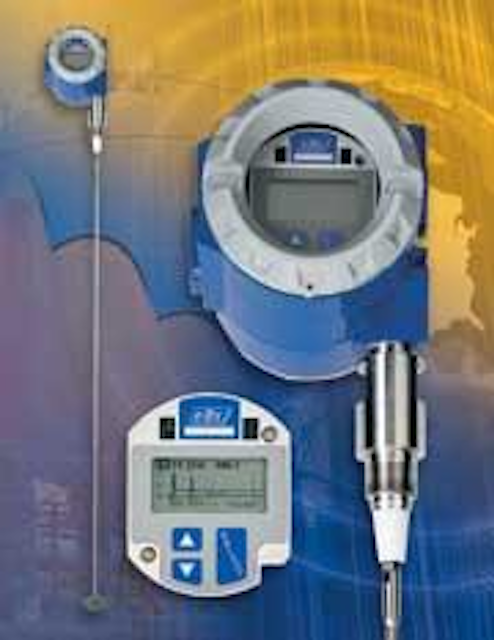 Click here to enlarge image
The MT5000 Series of Guided Wave Radar Level Transmitters from K-Tek are designed for use in a variety of water environments, especially harsh applications like wastewater management. The series includes the MT5000 Liquid Level Transmitter and the MT5100 Level and Interface Transmitter.
K-Tek Corp.
Prairieville, LA
Tel: 225-673-6100
Web: www.ktekcorp.com
Test spool assemblies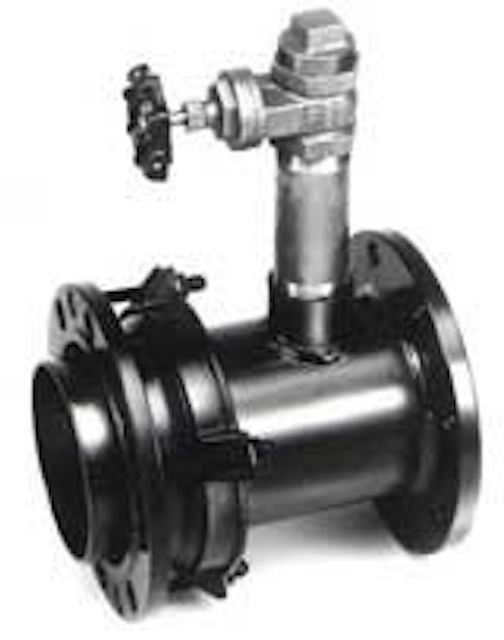 Click here to enlarge image
Mars offers new adjustable Test Spool Assemblies that can be customized to the exact length needed by either cutting off excess length or ordering custom lengths. Users connect the permanent flanged end, then slide the adjustable Uni-Dap Universal Flanged Adapter into place and draw it tight. The adapter fits any sized pipe from PVC through pit cast iron without changing gaskets.
Mars Co.
Ocala, FL Tel: 800-782-5268 Web: www.marswater.com
Level logger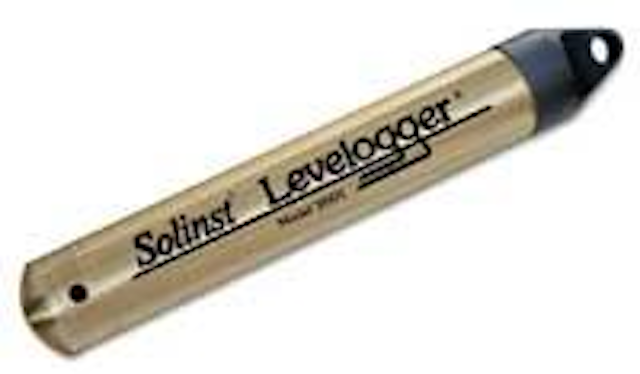 Click here to enlarge image
The new Solinst Levelogger Gold represents the next generation of the company's Levelogger® line. Vastly improved over previous versions, the new logger was completely designed, developed and manufactured in-house. It offers higher resolution and an accuracy of 0.05%. The logger has improved transducer, temperature, and clock accuracies. Altitude, water density, temperature and barometric compensations also add to the improved accuracy.
Solinst Canada Ltd.
Georgetown, ON Tel: 800-661-2023
Radar level transmitter

Click here to enlarge image
STI Controls has released the second generation of its Eclipse Model 705 Guided Wave Radar Transmitter. The two-wire, loop-powered, 24 vDC liquid level transmitter can be used with all available coaxial, twin rod and single rod probes. It is suitable for use in wet wells, pump stations, scum pits, chemical tanks, digesters, and influent and effluent applications.
STI Controls
Downers Grove, IL
Tel: 630-969-4028
Web: www.sticontrols.com
Remote monitoring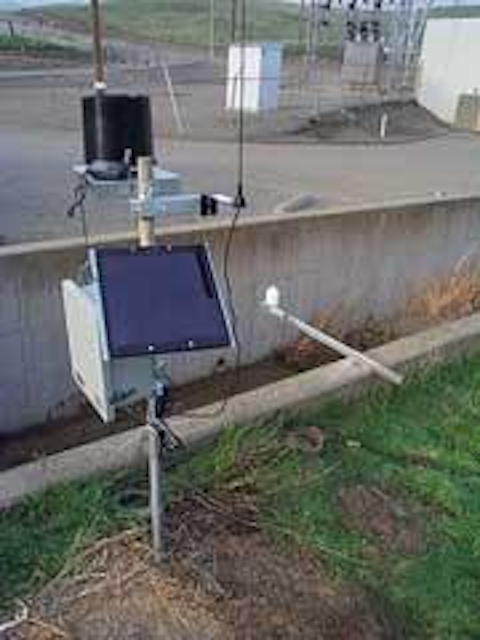 Click here to enlarge image
Automata's Mini-Sat Field Station is an economical way of remotely monitoring/controlling sites where a moderate amount of communication is needed. Only an unobstructed view of the sky is needed for communication. The user requires no infrastructure. Typical applications include pump station control and water level monitoring.
Automata Inc.
Nevada City, CA
Tel: 530-478-5882
Web: www.automata-inc.com
Transit-time flowmeter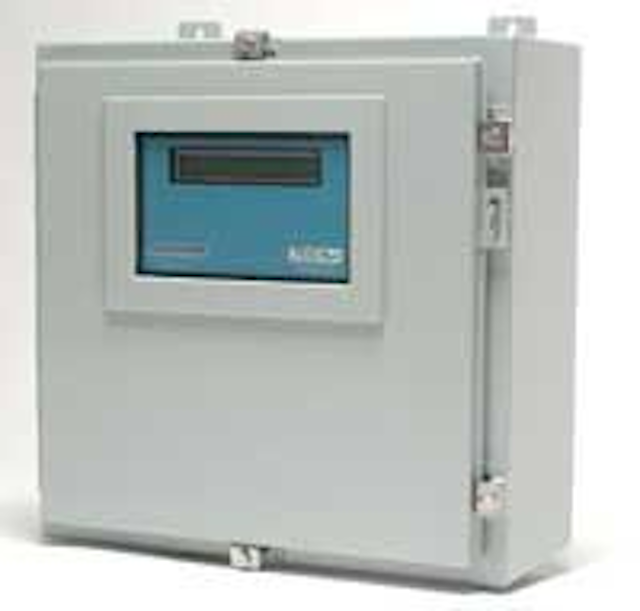 Click here to enlarge image
Accusonic® Technologies, a Division of ADS Corp., offers the Model 7510+™ Multiple-Path Chordal Transit-Time Flowmeter. The meter handles the diverse range of flow measurement and monitoring applications found in the water and wastewater industries with the ability to measure flow bi-directionally in full pipes, open channels, and gravity-flow pipes flowing partially full through surcharged.
Accusonic Technologies
W. Wareham, MA
Tel: 508-273-9634
Web: www.accusonic.com