Product Showcase
Collection of new products of special interest to the municipal water and wastewater markets
Apr 1st, 2016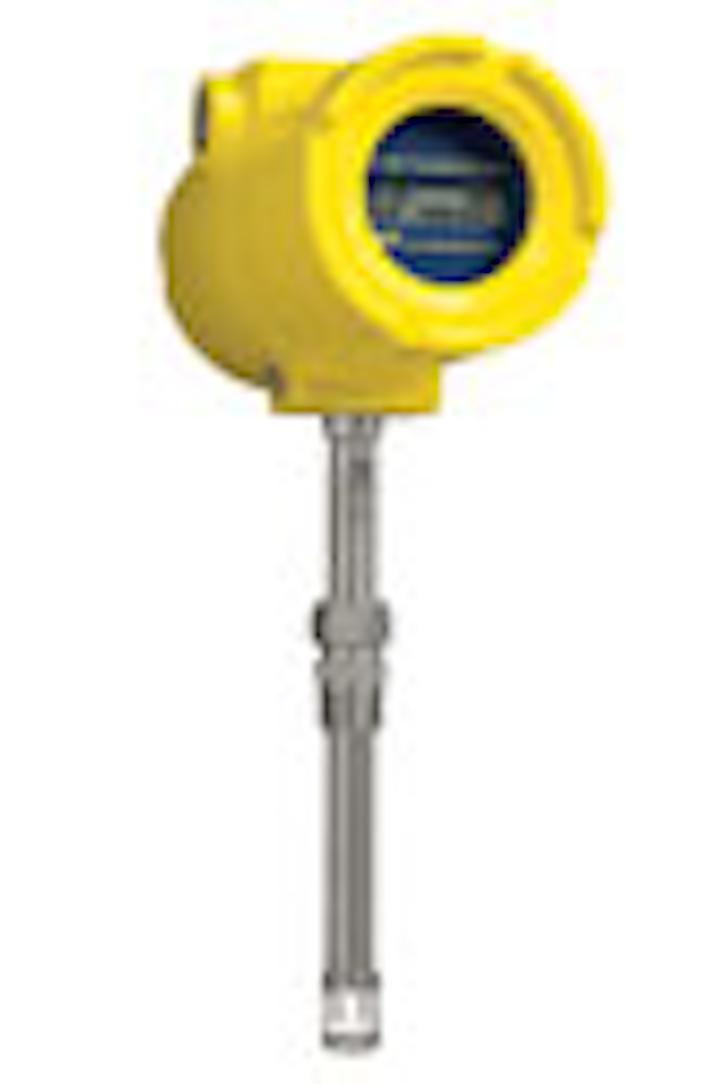 Air & gas flow meter
With its thermal mass flow sensor design, the ST98 air/gas flow meter from Fluid Components International (FCI) provides direct mass flow measurement without the need for additional temperature or pressure sensors or density calculating devices. The meter's insertion style configuration makes it simple to install in existing piping without cutting the pipe or welding, offering minimal interruption to plant operations. Accuracy is ±1% of reading, plus ±0.5% of full scale. Exceptionally consistent, the ST98 meter offers repeatability to ±0.5% of reading.
Fluid Components International
Get more data
Smart Gateway from Sensus enables utilities to retrieve more data remotely, increasing response time and improving operational efficiencies. The new battery-powered sensor interface lets utilities remotely manage and control more applications in near real time. Get insight into water level changes. Track pressure highs and lows. Receive alarms faster. Smart Gateway integrates sensor data into an existing FlexNet® communication network, enabling data collection beyond the meter.
Sensus
Back pressure regulator
Asahi/America Inc. has expanded its Chem Proline® Advanced PE piping system to include Frank Series V86 back pressure regulators. Made from an Advanced PE resin, Chem Proline Frank pressure regulators possess the same chemical resistance and stress crack resistance as Asahi/America's Chem Proline pipe and molded fittings. The mechanical parts are isolated from the system media by an EPDM diaphragm. The Chem Proline V86 regulator is adjustable under working conditions and provides highly accurate and stable control in pressurized lines.
Asahi/America Inc.
Ammonia monitoring
The Q46N Free Ammonia Monitor is designed for the continuous measurement of free ammonia, total ammonia, and monochloramine in potable water. It is intended for monitoring chloraminated water to minimize the amount of excess ammonia in the system. The Q46N provides continuous, real-time updates for better process control. Systems come complete with monitor, chemistry module, sensor membranes and electrolyte, reagent bottle brackets, reagent pickup tubing assemblies, and a spare parts kit.
Analytical Technology Inc.
Progressing cavity pump
NETZSCH Pumps North America's NEMO® BF progressing cavity pump with an add-on asynchronous bridge-preventing module (aBP-Module®) prevents the formation of lumps that can cause bridge building in a sewage sludge conveyance system. Designed for viscous media, the NEMO BF pump with the aBP-Module eliminates high media cohesiveness that can cause repeated entanglements and bridge building. The result is significant reduction or elimination of wastewater treatment plant operational shutdowns. Depending on the size, the NEMO BF can achieve pumping capacities of up to 52,830 gallons per hour (gph) and differential pressures of up to 652.67 pound-force per square inch (psi).
NETZSCH Pumps & Systems
Updated LIMS
The newest version of Thermo Scientific's SampleManager LIMS supports a native mobile application that is deployable on most iOS, Android and Windows tablets. Users can easily configure the application through the SampleManager desktop or Web-based client, adding modules that enable actions such as receiving or moving samples, results entry, and record search and retrieval, all from the mobile device. The solution also offers user access through a native Web client, architected for extensibility to accommodate changes in the lab and make it easier to roll out new functionality as the platform evolves. This significantly reduces burden on IT staff and gives greater control to end-users.
Thermo Fisher Scientific
Thermoplastic pump
Vanton Pump's CHEM-GARD® CGA thermoplastic pumps are inert to handling corrosive, abrasive and other aggressive fluids, providing longer service life than metallic or fiberglass pumps. They meet ANSI B-73.1 standards and are metal armored, enabling them to handle the same nozzle loadings as metal pumps. These centrifugal pumps are offered self-priming, close coupled, mag drive, combination close-coupled/mag drive, sealless, DIN as well as with motor types that have integral pump shafts. The pumps feature unique, reverse-mounted seal arrangements that avoid metal contact with fluids, therefore eliminating the need for exotic metal seals. They are rated for flows up to 1,450 GPM and heads to 400 feet.
Vanton Pump and Equipment Corp.
More WaterWorld Current Issue Articles
More WaterWorld Archives Issue Articles