Products & Services: Detectors, Monitors & Recorders
ITT has announced the introduction of the YSI EcoSense® pH100A, DO200A and EC300A instruments for the measurement of conductivity, specific conductance, salinity, TDS (total dissolved solids), dissolved oxygen, BOD, pH, mV and temperature for the lab or field in environmental and wastewater applications.
Dec 2nd, 2011
Monitoring instruments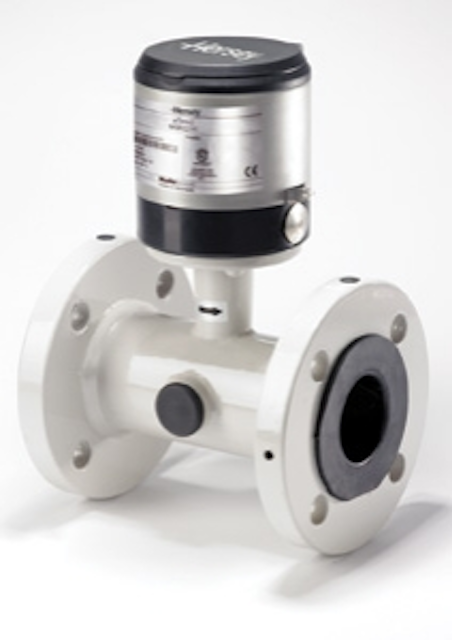 ITT has announced the introduction of the YSI EcoSense® pH100A, DO200A and EC300A instruments for the measurement of conductivity, specific conductance, salinity, TDS (total dissolved solids), dissolved oxygen, BOD, pH, mV and temperature for the lab or field in environmental and wastewater applications. The instruments feature easy-to-use interface, one-hand operation and IP-67 waterproof case. The new YSI models replace earlier versions of the EcoSense line. YSI was recently acquired by ITT.
ITT Analytics,
www.ittanalytics.com
---
Data logger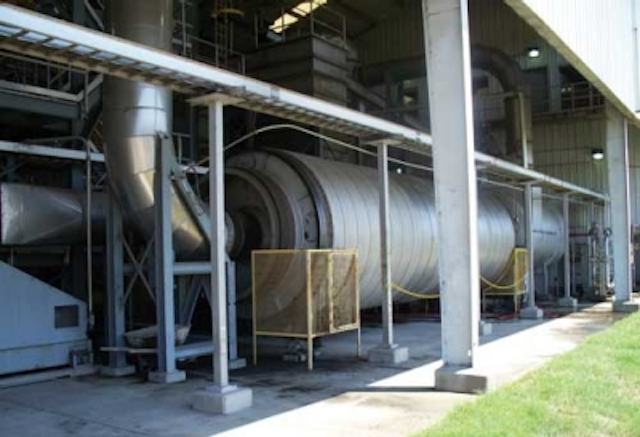 Onset Computer has expanded its line of conductivity data loggers with the new Hobo® U24-002 Conductivity/Salinity data logger. The new data logger reduces the cost of monitoring conductivity, salinity, and temperature in ocean bays, estuaries, and other salt-water environments while making logger maintenance easier. It features a non-contact sensor to reduce fouling-related measurement errors, easy access to the sensor for cleaning, and a durable Delrin® housing.
Onset Computer Corp.,
www.onsetcomp.com/salinity
---
Fluorometer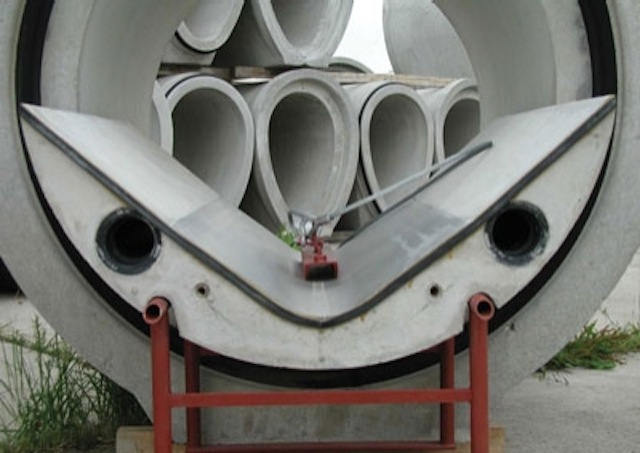 Turner Designs' Enviro-T is a single-channel, in-line fluorometer which provides a 4-20 mA output signal proportional to the relative concentration of chlorophyll fluorescence in the sample water, thereby providing a continuous indication of the algal biomass in the sample water. It installs into a plumbing tee for direct in-line measurements and, when integrated with data collection systems, enables early detection of algal blooms, estimation of algal biomass, and measurement of daily and seasonal fluctuations in the algal community.
Turner Designs,
www.turnerdesigns.com
---
Ion specific sensors
The modular S10 Ion Selective Electrode (ISE), Compressor and Analyzer System from Electro-Chemical Devices (ECD) features the AC10 Air Blast Spray Cleaner designed for sensor self-cleaning and the multi-channel C22 Smart Controller. This flexible system allows process and plant engineers to maintain accurate measurement of multiple common parameters, reduces maintenance cycles and extends sensor life to decrease technician time and reduce plant operating costs.
Electro-Chemical Devices,
www.ecdi.com
---
Venturi flow meters
Primary Flow Signal offers a line of differential Venturi-type primary flow elements for water and wastewater flow monitoring. The company's Halmi-Venturi Meter (HVT) flow meters are engineered in a variety of customized and standard configurations. The HVT-CI Series is available from 4.0" through 96.0" in gray or ductile cast iron; the HVT-FV Series is ideal for specialized materials selection and beta ratios, as well as line sizes from a standard 0.75" to 144.0" and up to 180.0".
Primary Flow Signal,
www.primaryflowsignal.com
---
Venturi flow meters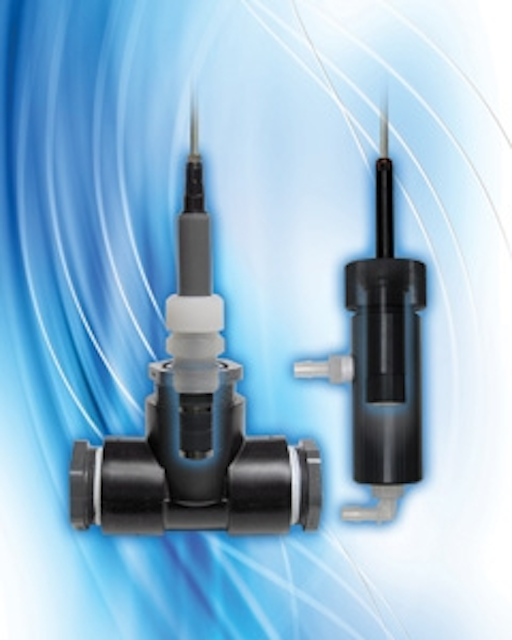 A line of corrosion-resistant venturi flow meters up to 10 feet in diameter for measuring the rate of flow at all types of water treatment plants is available from Westfall. The company's 2350 Series Venturi Flow Meters are made from fiberglass reinforced 10090 vinyl ester resin and have a stainless steel throat liner and flange. Capable of metering up to 50 mgd flow, the meters are comparable to cast iron flow meters in performance at one-third the cost because they are less expensive to manufacture and weigh considerably less.
Westfall Manufacturing Co.,
www.westfallmfg.com
---
Ultrasonic flow measurement
GF Piping Systems has added an Ultrasonic Flow Measurement and Logging Family to its line of flow and analytical measurement instrumentation. Featuring advanced DSP technology, the new ultrasonic family includes two portable models, Portaflow 220 and 330 ,and two fixed installation models, Ultraflo 3000/4000. Both system types display instantaneous fluid flow rates or velocity and totalized values and install quickly and easily without interrupting the process stream.
GF Piping Systems,
www.gfpiping.com
---
Chlorine monitoring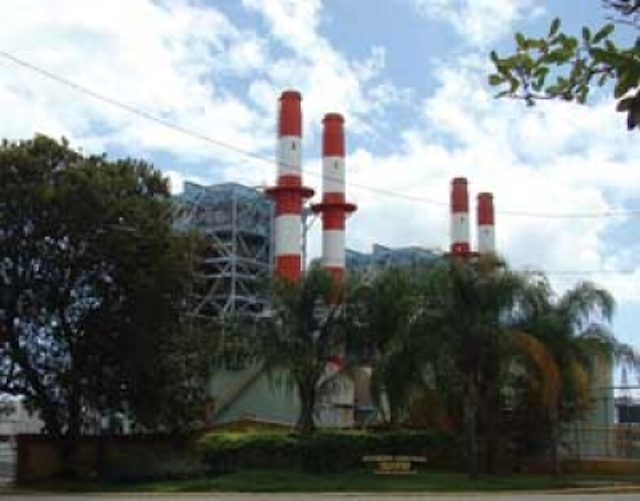 The FCLA 7000 eXact Photometer from Sensorex can serve as a measurement system suite for free chlorine, total chlorine and chlorine dioxide. It also provides economical field spot testing, as well as fixed sensor calibration support for the Sensorex FCL400 Series Free Chlorine Sensor and CLD400 Series Chlorine Dioxide Sensor. The photometer is EPA-compliant for regulatory testing and carries the CE mark. Economical and user-friendly, it comes with 1000 test strips to perform free chlorine tests at 0-6 ppm.
Sensorex,
www.sensorex.com
---
Area-velocity flow meter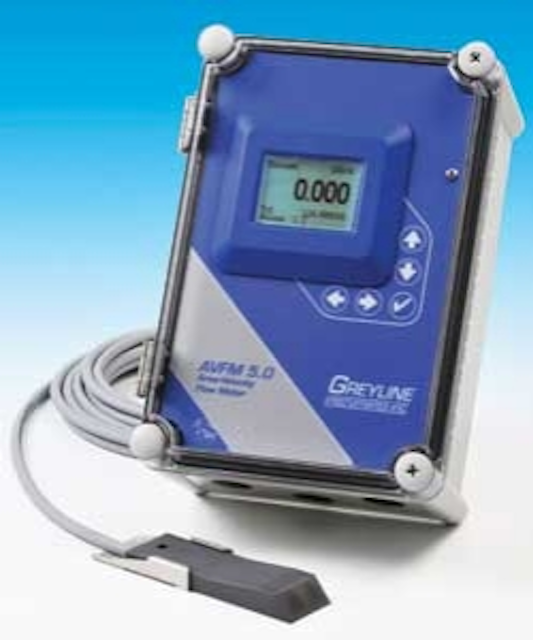 The new Greyline AVFM 5.0 uses a submerged ultrasonic sensor to continuously measure both velocity and level in channels of any shape. The sensor is resistant to fouling and corrosion. The meter can be configured with the standard submerged velocity/level sensor, or with submerged velocity and a separate non-contacting ultrasonic level sensor. It measures forward and reverse flow, includes a backlit flow rate display, totalizer, three 4-20 mA outputs and two control relays. Intrinsically safe sensors and built-in data logger are optional.
Greyline Instruments Inc.,
www.greyline.com
---
Multi-gas detector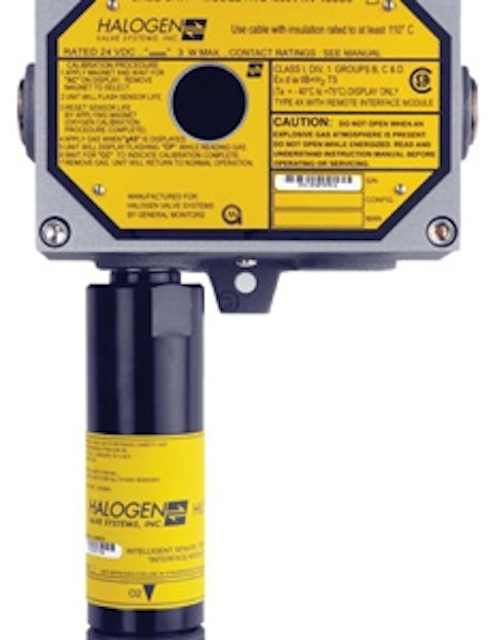 The Ventis MX4 from Industrial Scientific is a small, reliable multi-gas detector. Particularly useful in wastewater settings, users can select a powerful, yet lightweight pump for monitoring in confined spaces, or use the instrument without the pump for continuous personal monitoring during storm and wastewater collection. Additionally, a wide range of sensors are available to ensure safety in a variety of environments.
Industrial Scientific,
www.indsci.com/ventisbuilder
---
Microbiological detection
Using a proven enzyme chromogenic substrate method housed within the patented 'All-in-one' CCA Test Cartridge, the TECTA™ B16 is a bench-top laboratory system for the measurement of E. coli and total coliforms. It replaces the need for a trained microbiologist to prepare water samples or interpret the final test results as it incorporates an on-board incubation system and optical technology to continuously look for the presence of fluorescent markers which indicate a positive microbiological contamination.
Endetec,
www.endetec.com
---
Panel mount flowmeter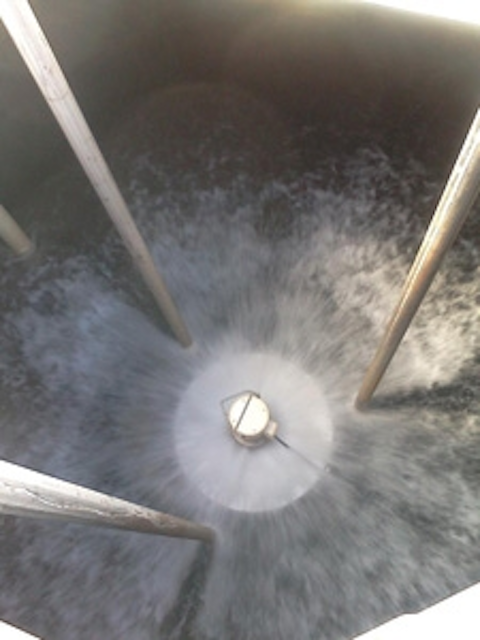 Blue-White has just introduced a new option for the F-550 Series Panel Mount Flowmeter. The flowmeters are now available with an optional ½" barbed hose fitting. The fitting material is polypropylene with Viton o-ring seal. Available flow ranges for the F-550 are 0.5 to 5 gpm. Features includes a solid one piece machined acrylic meter body; 316 Stainless Steel floats and float guides; permanent screen printed scales directly in front of the float for easy reading; bulkhead nuts that attach directly to the inside panel; separate mounting screws are not required; and optional flow control adjustment valve.
Blue-White Industries,
www.blue-white.com
More WaterWorld Current Issue Articles
More WaterWorld Archives Issue Articles