New Literature
Jul 1st, 2011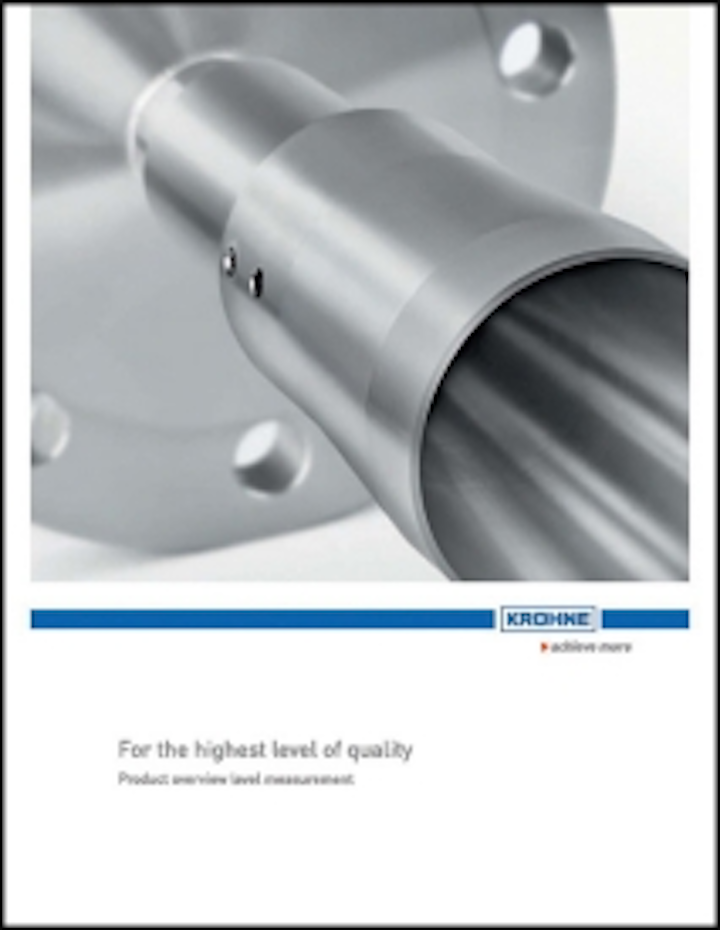 UV disinfection
Engineered Treatment Systems' new website contains a number of case studies and articles highlighting new startups of its UV disinfection systems at various locations across the USA. The company recently completed extensive product validations, up to 120mJ/cm2, and is currently validating its 800 watt Amalgam technology for NWRI certification.
Engineered Treatment Systems LLC
Tel: 877-885-4628
Web: www.ets-uv.com
---
Level monitoring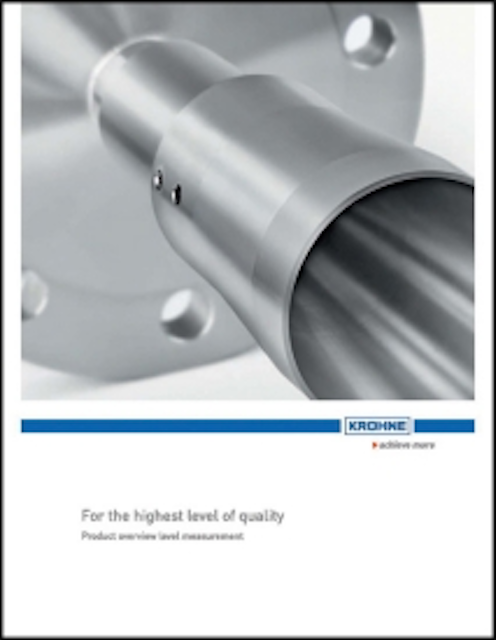 Krohne has published a new level measurement product brochure. The 42-page color catalog provides a thorough overview of the company's line of level measurement devices. It is designed to help customers choose the right level measurement device for their application. Easy to read charts provide assistance in selecting the right measuring principal for a particular application and direct users to the most appropriate products. The new brochure includes information about the company's FCMW (Frequency Modulated Continuous Wave) radar, ultrasonic, TDR (Time Domain Reflectometry) radar, magnetic level gauge, displacer, and potentiometric products, as well a complete series of level switches for liquids and solids and mechanical level meters.
Krohne Inc.
Tel: 978-535-6060
Web: www.krohne-downloadcenter.com
---
Gas flow monitoring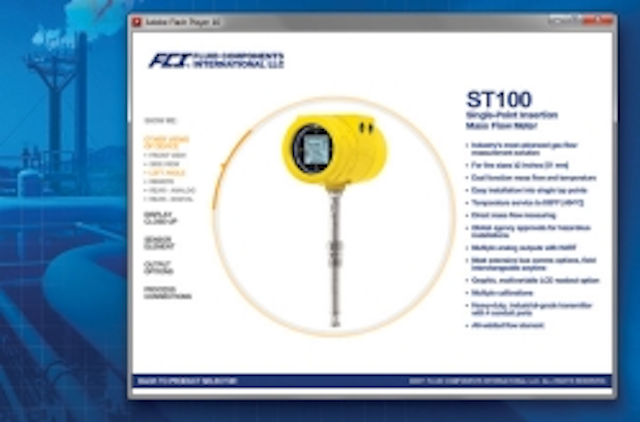 A new online demo features interactive close-ups of the ST100 Series Flow Meters from Fluid Components International. The process and plant gas flow measurement instruments combine improved flow sensing performance with feature- and function-rich electronics. The web demo allows users to view each model in the series and learn more about their individual features. Interactive views show detailed, multi-angled close-ups of each model and simplify learning about the series. Click the menu to learn more about each device's features including sensor element, output options and process connections.
Fluid Components International
San Marcos, CA
Tel: 800-854-1993
Web: www.fluidcomponents.com/ST100
---
Particle analysis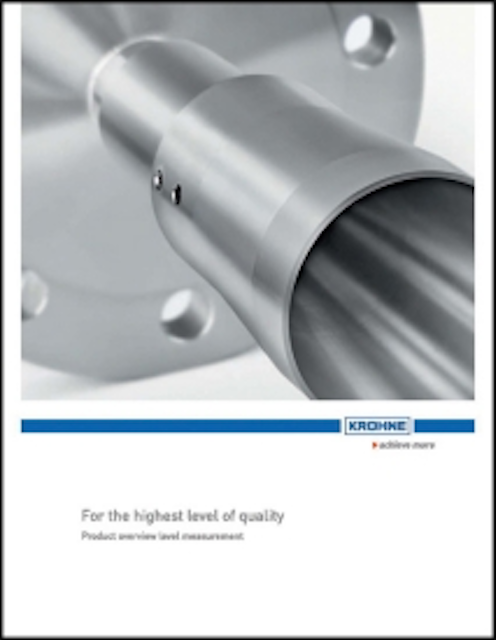 New literature from particle imaging and analysis instrumentation manufacturer Fluid Imaging Technologies demonstrates how imaging particle analysis techniques using instrumentation such as the company's FlowCAM® automatically detect, differentiate and identify waterborne microorganisms in a sample of fresh, ocean or estuarine water. Showcasing actual cell images and screen shots with detailed instrumentation schematics and specifications, the new literature provides a step-by-step walk-through explaining how imaging particle analysis operates and how its abilities compare to other water analysis techniques such as manual microscopy and flow cytometry.
Fluid Imaging Technologies
Yarmouth, ME
Tel: 207-846-6100
Web: www.fluidimaging.com
---
Centrifugal pumps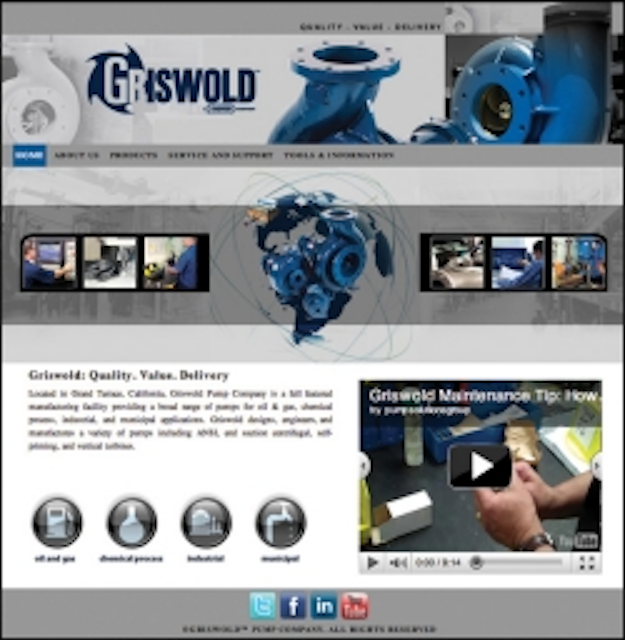 Griswold™ Pump has launched its redesigned web site, which offers information on the company's lines of ANSI, end-suction and self-priming centrifugal pumps, and vertical and submersible turbines in an easy-to-navigate format. A prominent navigation bar at the top of the page provides one-click access to all of the company's products, quick links to the appropriate people to contact for Service and Support, and a Tools & Information section that is a repository for product literature, technical bulletins and an explanation of the company's Online Pump Selection program, which allows the user to select the best pump for a specific application.
Griswold Pump Co.
Grand Terrace, CA
Web: www.griswoldpump.com
---
Water data
Veolia Water has launched GrowingBlue.com, a data-driven resource that is designed to help municipalities, businesses and consumers gain a better understanding of today's and tomorrow's global and local water challenges and best practices. Focused on water, the site uses a variety of tools, including animated maps, infographics and case studies, to provide a visually compelling representation of the current state of water in 180 countries.
Veolia Water North America
Web: www.growingblue.com
More WaterWorld Current Issue Articles
More WaterWorld Archives Issue Articles