PRODUCTS & SERVICES — METERS & AMRS
Neptune's patented analysis tool, SEER® — Statistical Evaluation for Enhancement of Revenue — can predict large commercial/industrial meter accuracy...
Jul 1st, 2004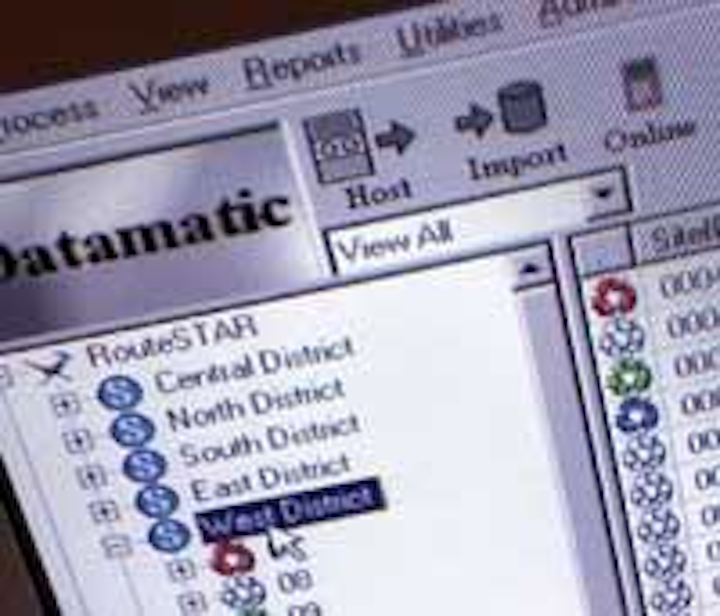 Meter monitoring
Neptune's patented analysis tool, SEER® — Statistical Evaluation for Enhancement of Revenue — can predict large commercial/industrial meter accuracy within a 95% confidence interval without the need to perform site tests. The system can be used to help utilities prioritize meter replacement based on simple payback calculations. Typically the resulting increase in revenue can pay for the cost of installing a new meter.
Neptune Technology Group Inc.
Tallassee, AL
Tel: 800-448-2943
Web: www.neptunetg.com
Meter reading software
Click here to enlarge image
Datamatic recently released version 3.5 of its RouteSTAR MVP Enterprise Meter Reading software. The new version adds several significant enhancements to the software's feature set. It includes all-new management and graphing utilities for ProfilePLUS Usage Profiling; the data captured by Firefly AMR products.
Datamatic Ltd.
Plano, TX
Tel: 800-880-2878
Web: www.datamatic.com
Single-jet meters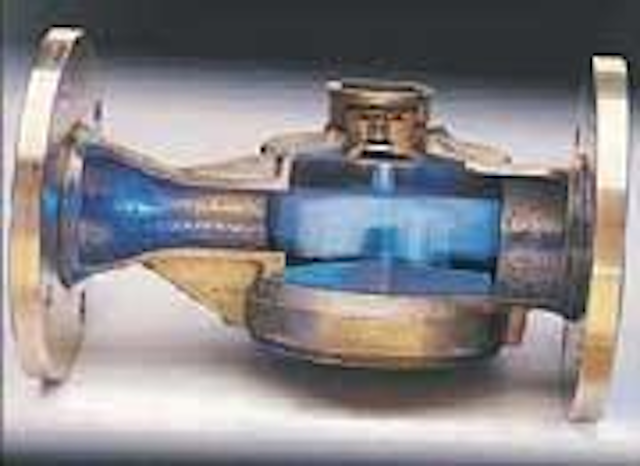 Click here to enlarge image
The Spectrum Single-Jet Meter from Metron Farnier is the widest range single measuring element meter available to US utilities. The meters have been designed to replace compound type and turbine type meters for commercial services. The meters feature a 1000:1 turndown ratio and superior low flow registration. They are unaffected by sand or small debris in the line and have no straight pipe requirements upstream or downstream of the meter.
Metron Farnier Inc.
Boulder, CO
Tel: 800-763-8766
Web: www.metronfarnier.com
Fixed network AMR
Click here to enlarge image
Hexagram's Star® Fixed Network Automatic Meter Reading System uses wireless technology that automatically transmits usage data on an exclusive, secure 450-470 MHz frequency channel. The system can provide meter readings as frequently as 15 minutes, allowing utilities to respond more rapidly to leaks and/or resource theft.
Hexagram, Inc.
Cleveland, OH
Tel: 216-464-1057
Web: www.hexagram.com
Mobile AMR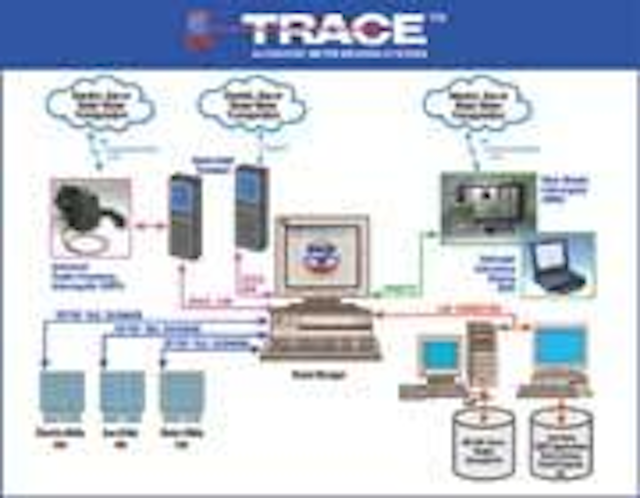 Click here to enlarge image
The Trace™ VRT (virtual real time) mobile AMR system from AMCO processes and stores real-time data at the meter transponder (Meter Interface Unit or MMI) for retrieval as required during a normal in-cycle read. Stored data includes 35 days of daily index readings (each in a separate electronic index [e-index]), up to six time-of-use (TOU) e-indexes (four for gas and water applications and six for electric) and a leak-detection alarm (water).
AMCO Automated Systems, LLC
Scott Depot, WV
Tel: 304-757-3300
Web: www.amcoas.com
Flow meter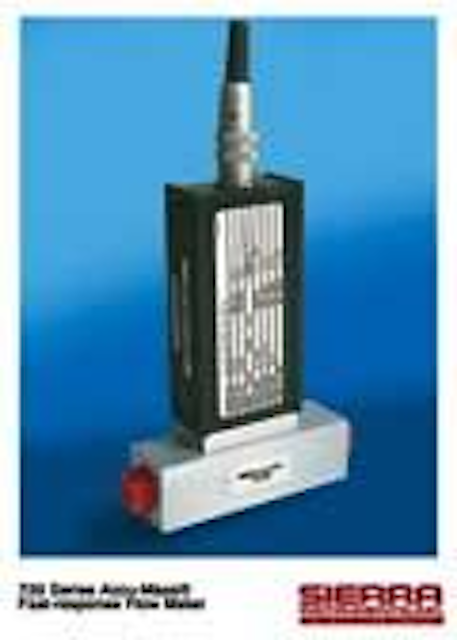 Click here to enlarge image
Sierra Instruments has introduced its improved Series 730 Accu-Mass® flow meter with CE-approval. With a very small footprint (6.4'' x 1.1'' with a 3.1'' to 5'' F/B), the in-line mass flow meter is well suited for OEM applications. The fast-response (200 ms) flow meter measures flow rates of non-corrosive gases, including methane gas, in ranges from .5 to 50 SCFM, and delivers a linear output signal proportional to total gas mass flow rate. This direct mass flow monitoring method eliminates the need for separate temperature and pressure inputs, improves measurement accuracy, and helps to reduce system cost. The meter provides ±1% of full-scale accuracy, and ±0.2% of full-scale repeatability over a wide temperature and pressure ranges.
Sierra Instruments, Inc.
Monterey, CA
Tel: 800-866-0200
Web: www.sierrainstruments.com
Wireless AMR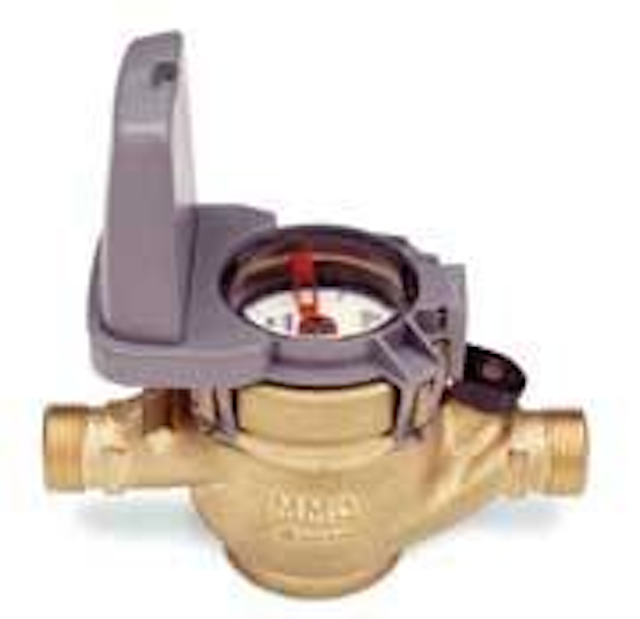 Click here to enlarge image
All Master Meter meters with Dialog Registers are retrofitable with 3G-WR (Wireless Retrofit) featuring a wireless RF two way transceiver. The clip-on transceiver is sealed within a high impact plastic enclosure and potted to protect it from moisture intrusion, making it suitable for pit installation where flooding and mud ingress are common. The Dialog 2G On-Site Electronic Meter Reading System comes in two versions. The Under Glass is a register with external electronic encoder and the other is with a clip-on 2G Module with integrated electronic module.
Master Meter Inc.
Fort Worth, TX
Tel: 800-765-6518
Web: www.mastermeter.com
Water meters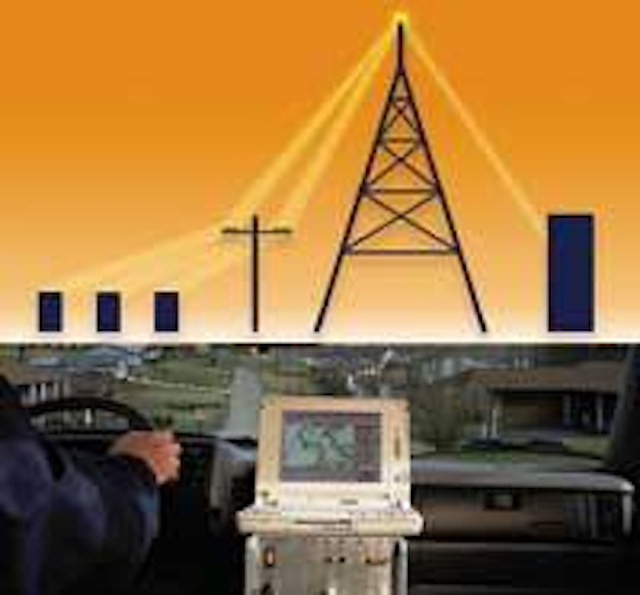 Click here to enlarge image
Sensus is one of the world's largest water meter manufacturers. Its meters are offered in conjunction with a total solutions package for Automated Meter Reading (AMR) in the form of TouchRead, RadioRead, PhonRead and the NexusData fixed base. The company's walk by/drive by and fixed base solutions use Direct Sequencing Spread Spectrum (DSSS) RF technology. DSSS offers immunity to noise and interference while providing a reliable RF system. The company's meter transceiver and NexusData transmitter have the only nationally published 20-year warranty on both batteries and electronics. Sensus AMR products are designed to increase billing accuracy, eliminate estimated bills and improve customer relations and satisfaction.
Sensus Metering Systems
Pittsburgh, PA
Tel: 724-425-7600
Web: www.sensus.com
Flowmeters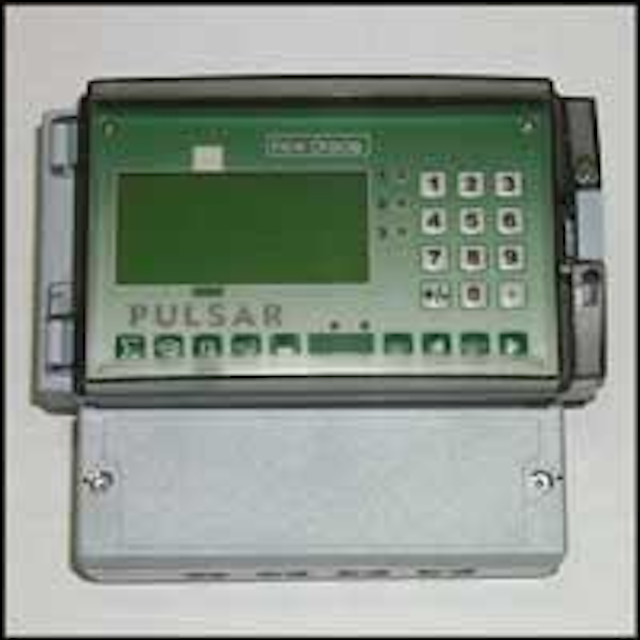 Click here to enlarge image
Pulsar manufactures an Ultrasonic Open Channel Flowmeter for water and wastewater metering. The company uses a 125KHz high frequency transducer to produce a strong signal, low noise, and extremely tight 1 mm resolution. Operators can use any standard 2-conductor cable with shield to splice for distances up to 2,000 feet without any electrical noise or crosstalk worries.
Pulsar
Shalimar, FL
Tel: 850-609-1777
Web: www.pulsar-us.com
Meter cover plug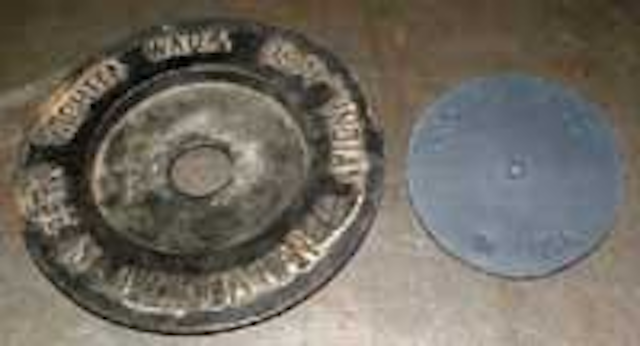 Click here to enlarge image
If your city is transitioning to RF type meters and only wants to stock the new style meter covers, Manufacturing Services has produced a molded plug designed to fill the depression and prevent tripping accidents. When using new style covers to replace broken covers, over manually read meters, the depression creates a tripping hazard and the associated liability claims.
Manufacturing Services Inc.
Wichita, KS
Tel: 316-267-4111
Web: www.mfgservs.com
pH/ORP/temperature meter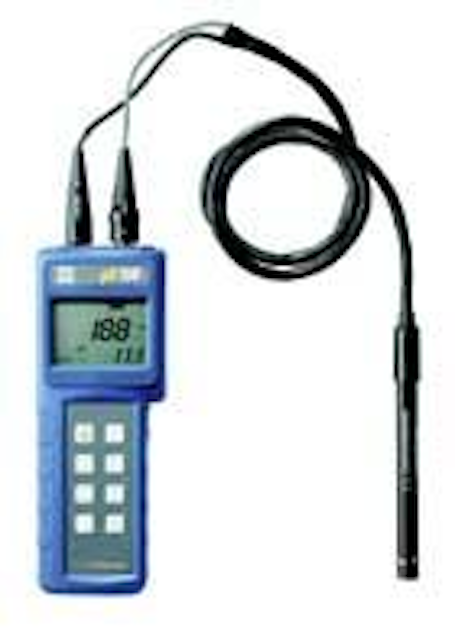 Click here to enlarge image
Measure pH or mV and temperature simultaneously with the YSI pH 100 Meter, available from Forestry Suppliers. The meter's Autolock feature allows the unit to automatically sense the end point and "lock" the display to indicate the end point value of pH or mV measurements. In addition to one-handed operation, the meter also features electrode offset recognition, electrode slope recognition, display of electrode efficiency, and internal buffer recognition.
Forestry Suppliers, Inc.
Jackson, MS
Tel: 800-360-7788
Web: www.forestry-suppliers.com
Fixed network AMR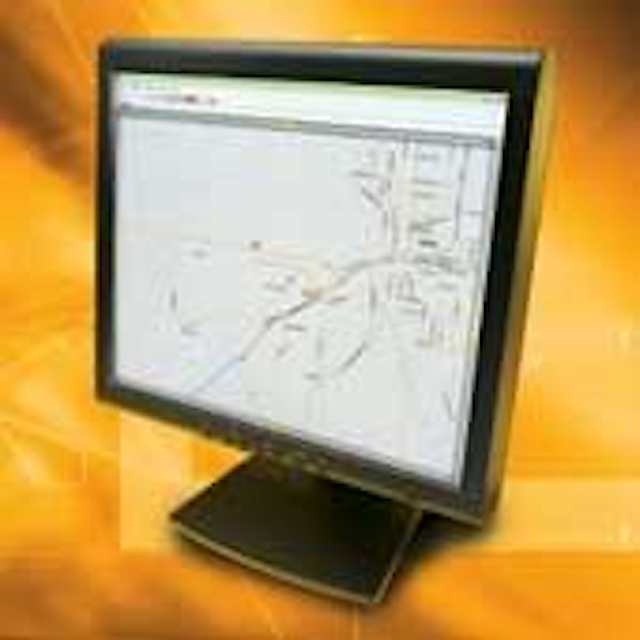 Click here to enlarge image
Itron's Water Fixed Network 2.5 automatic meter reading system features an innovative architecture and knowledge platform for increasing efficiency, reducing costs, providing accurate billing, managing customer growth and conserving water resources. The system includes a high-powered endpoint, and provides more advanced data collection.
Itron Inc.
Spokane, WA
Tel: 509-891-3422
Web: www.itron.com
Vortex meter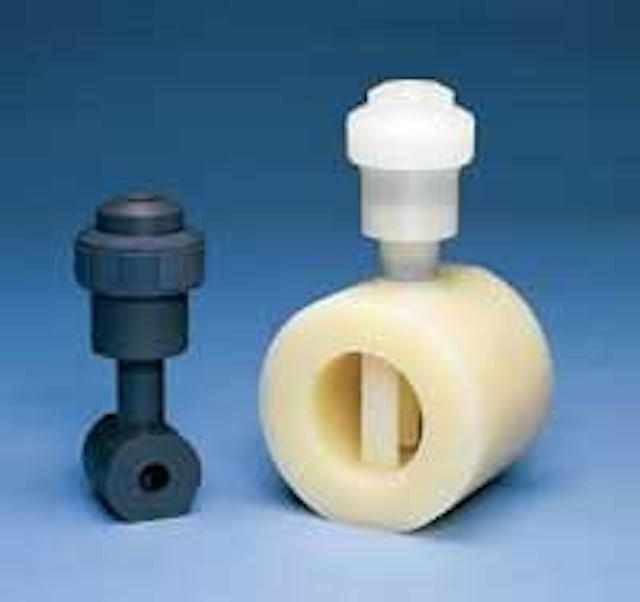 Click here to enlarge image
Asahi America's Universal vortex meter is available in a variety of sizes (1/2-8''), materials (PVC,C-PVC,PP,PVDF) and line connections. Each unit is wet calibrated at the factory and comes with a certificate of calibration that is NIST traceable. The meters are ideal for clean water as well as for aggressive chemicals.
Asahi/America, Inc.
Malden, MA
Tel: 781-321-5409
Web: www.asahi-america.com
Data loggers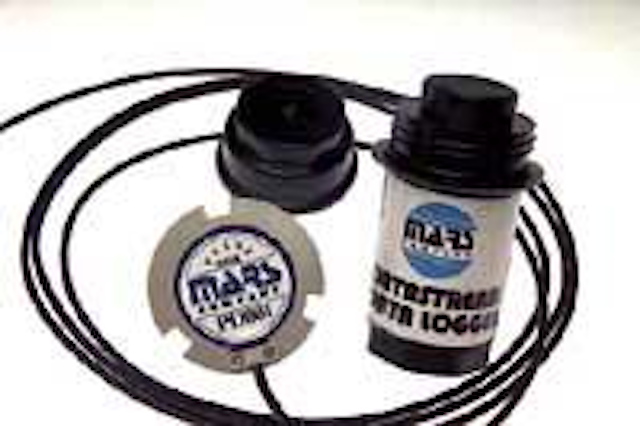 Click here to enlarge image
Mars DataStream Data Loggers can be operated by anyone with basic computer skills. The instruments can log total flow, flow rate and pressure (optional) for three months at one-minute intervals; support all brands and standard registers, pulse or encoder, using one or two channels; have secure, non-volatile memory; and can log separate rates for two channels. They are compact, fully sealed and designed to work in wet or dry environments.
Mars Co.
Ocala, FL
Tel: 800-782-5268
Web: www.marswater.com
Magnetic flow meter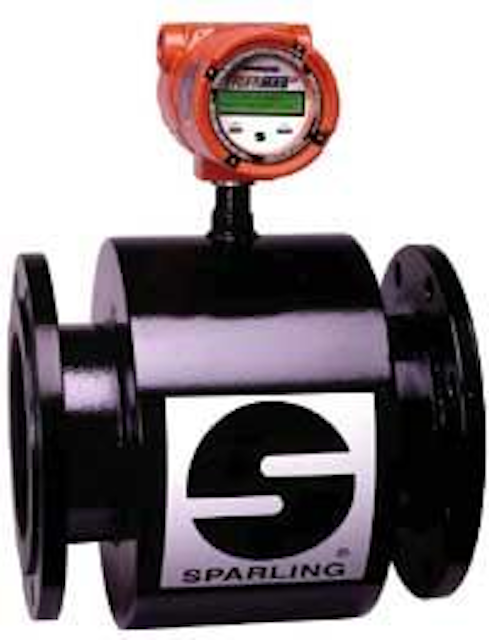 Click here to enlarge image
Sparling's TigermagEP Model FM656 magnetic flow meter operates at frequencies up to 100Hz providing high signal to noise ratios for difficult flow streams. These meters are available with a wide range of liners and electrodes to handle chemical feeds, dosing and polymer injection, slurries, sludges, and a wide range of chemicals including acids and caustics.
Sparling Instruments, Inc.
El Monte, CA
Tel: 626-444-0571
Web: www.sparlinginstruments.com
Insertion flow sensors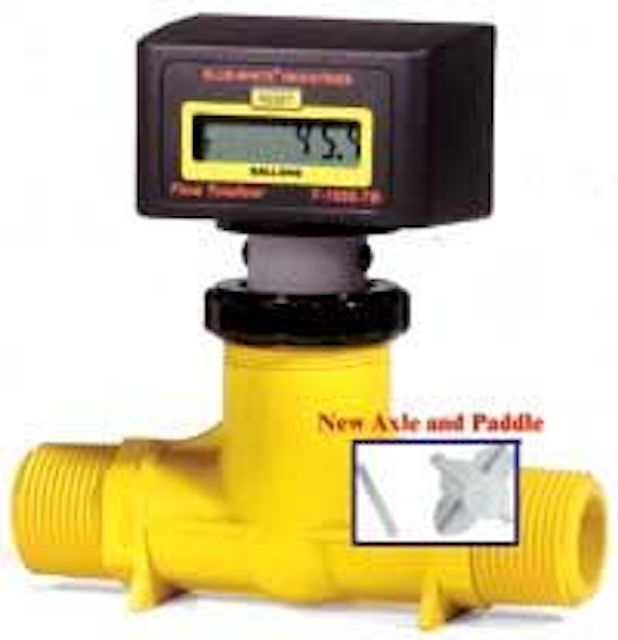 Click here to enlarge image
Blue-White's engineering department has been able to improve the paddle and axle life of the Digi-Flo line — over 200% and, in some instances, up to 400%. The F-1000 Series are paddlewheel type insertion flow sensors. They provide the performance and features of electronic meters without the need for an electrical hookup. Three versions are offered. The F-1000RB is a battery powered rate meter, the F-1000TB is a battery powered flow totalizer and, the F-1000RT is a battery powered Rate Meter and Flow Totalizer.
Blue-White Industries
Huntington Beach, CA
Tel: 714-893-8529
Web: www.bluwhite.com
Flow monitoring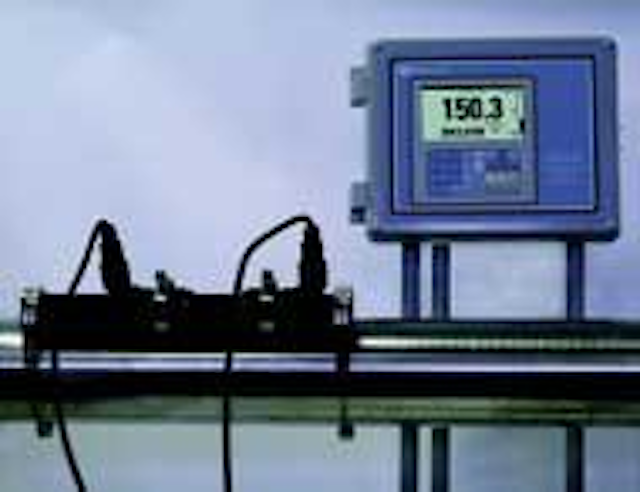 Click here to enlarge image
Controlotron's System 1010N provides non-intrusive mass and volumetric flow measurement in full pipes. The units are simple to install; no pipes are cut or operations interrupted. They are field-programmable for two modes of operation: Wide-Beam™ Transit-Time or Reflexor (Fast Fourier Transform Doppler) for quick adaptation to changing conditions.
Controlotron Corp.
Hauppauge, NY
Tel: 800-275-8479
Web: www.controlotron.com
Ultrasonic flowmeter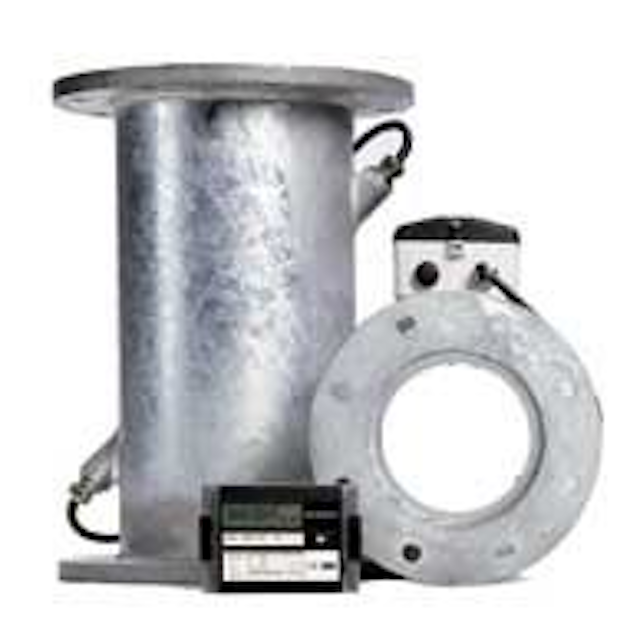 Click here to enlarge image
The Siemens Sono 3301 ultrasonic flowmeter is a battery-driven ultrasonic instrument that eliminates the need for cabling and power back-up systems. Engineered to measure water usage and ensure fair billing, the flowmeter is an alternative to mechanical flowmeters for water and irrigation, even in remote regions. It makes real-time measurements every two seconds and has an accuracy of better than ± 1% of actual flow.
Siemens Energy & Automation, Inc.
Spring House, PA
Tel: 215-646-7400
Bulk water transfer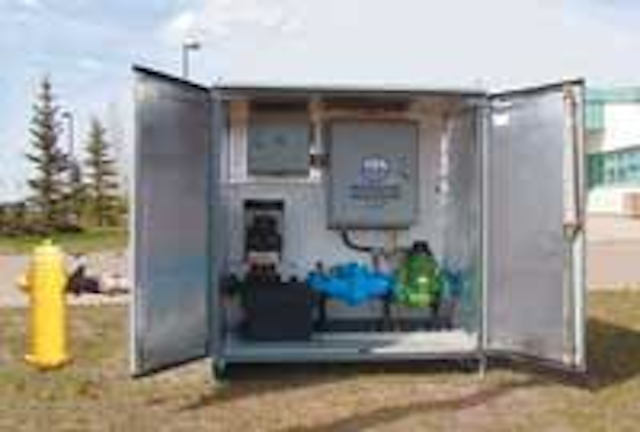 Click here to enlarge image
Municipal Solutions has recently introduced the Hydrant General, a truck fill system, to its product line. This self-contained, portable security system eliminates the need for hydrant meters and provides an economical way to manage bulk water sales. The company manufactures access terminals and billing software for bulk water truck fill stations and septage receiving stations and provides a range of systems from a basic access terminal and billing software to a complete turn-key solution which includes building, piping and controls, ready for connection to the utilities.
Municipal Solutions
Denver, CO
Tel: 877-655-5585
Web: www.municipal-solutions.com
Flow measurement
McCrometer's new V2-Municipal™ flow measurement system offers a multitude of enhanced flow measurement features for water and wastewater applications. The space-saving, pre-packaged system now also independently displays rate and total functions independently of each other allowing for various flow unit combinations. Additional new and improved features include a HART™ interface, standard 3-way manifold and a higher operating temperature rating of 180 degrees (vs. 160°).
McCrometer
Hemet, CA
Tel: 909-652-6811
Web: www.mccrometer.com