Superior Sensing: Electromagnetic Meter Helps Measure Flow Rates in Municipal Water, Wastewater Processes
The FPI Mag from McCrometer is an electromagnetic flow sensor designed to meet the challenging needs of municipal facilities requiring a mag meter to measure water flow in closed pipes.
Apr 7th, 2014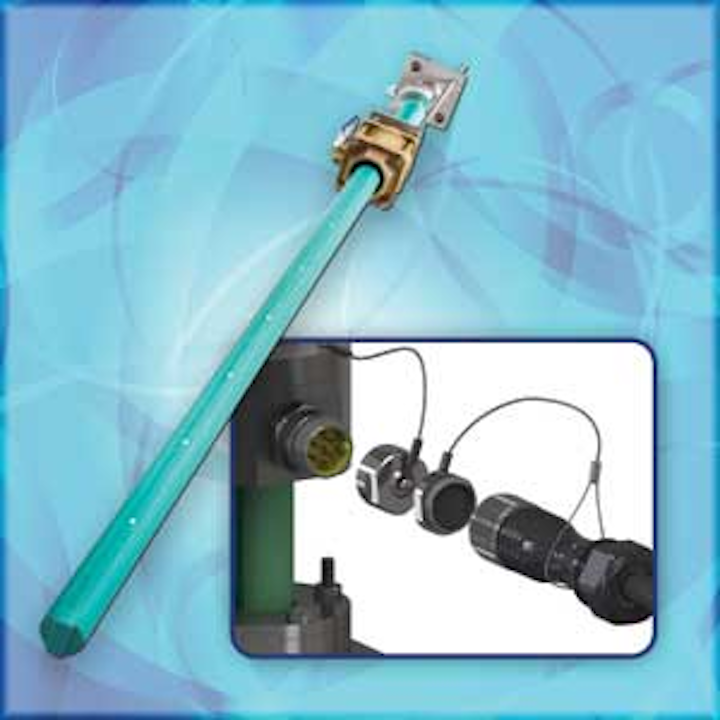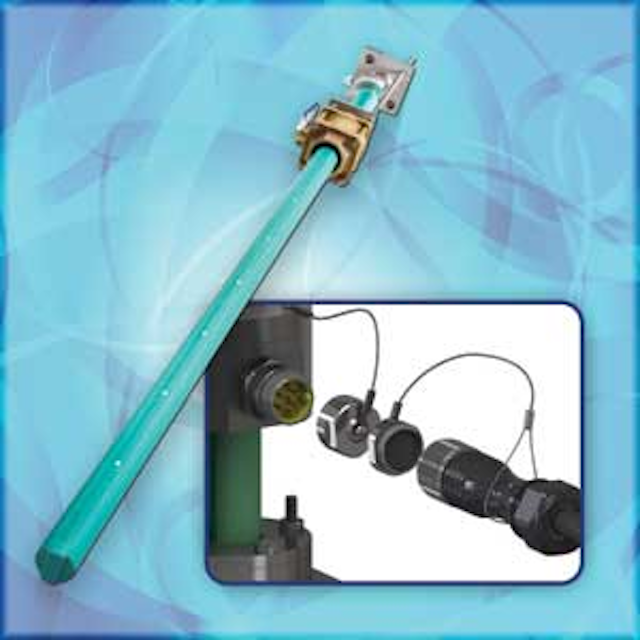 The FPI Mag is an electromagnetic flow sensor designed to meet the challenging needs of municipal facilities requiring a mag meter to measure water flow in closed pipes.
With its rugged Quick Connect Cable, the advanced FPI MagTM electromagnetic flow meter from McCrometer is easy to install and set up for use. With its precision multi-point flow sensing technology and efficient hot tap installation method - which eliminates the need for extra labor, heavy equipment or line shutdown - McCrometer's FPI Mag flow meter delivers superior performance, convenience and installation cost savings of up to 45 percent.
Now available with Quick Connect cabling, the FPI Mag flow meter's setup process is simplified even further. The easily- detachable cable can be sent to the plant ahead of the sensor to allow for advance completion of wiring assembly work prior to sensor installation. Once the prep work is done, technicians can quickly install the sensing element without having to carry or manipulate extended lengths of heavy cable. Disconnect is also easy should the cable need to be removed from the sensor for maintenance or any reason.
The Quick Connect Cable for the FPI Mag flow meter is compliant with the International Electrotechnical Commission's (IEC) IP68 standard. As such, users of the cable can be assured the meter's connection meets international requirements with regard to protection from both solid particles and liquid ingress. Further, the durable cable connection is resistant to dust and is water-tight to a depth of 3 feet (1 meter).
Unlike other insertion mag meters that only have a single point of measurement, the FPI Mag flow meter's advanced multi-electrode sensor compensates for variable flow profiles including swirl and turbulent conditions. The electrodes, which are placed across the entire sensor body, continuously measure and report the average flow rate across the full diameter of the pipe, delivering accuracy comparable to the performance of a full-bore mag meter.
Multi-point sensing technology also makes the FPI Mag flow meter ideal in cramped plant retrofit equipment layouts or in confined space areas with limited straight pipe run availability. Likewise, the sensor's body is hermetically-sealed and protected by NSF-certified 3M fusion-bonded epoxy coating. The signal converter on the meter features an advanced filtering algorithm to support accuracy of ±0.5% of reading from 1 to 32 ft/s and ±1% from 0.3 to 1 ft/s. The converter also includes built-in dual 4-20 mA outputs for communication flexibility, additional programmable outputs to support SCADA systems, and a simplified menu structure for ease of use.
Available for forward-flow only or a bidirectional measurement, the FPI Mag flow meter supports line sizes from 4 to 138 inches. The flow sensor comes pre-calibrated from McCrometer's NIST traceable Calibration Lab and requires no recalibration in the field. Further, the FPI Mag flow meter supports liquid flow measurement requirements in municipal water plant applications, including distribution, wells and booster stations, disinfection dosing, filter balancing, and backwash and effluent. Wastewater applications include effluent treatment and recycle/reclaim.