FLOW, LEVEL & PRESSURE
Telog's new HPR-32 series wireless hydrant pressure recorders enable unmanned monitoring of remote water pressure sites.
Jul 1st, 2012
Hydrant pressure recorder
Telog's new HPR-32 series wireless hydrant pressure recorders enable unmanned monitoring of remote water pressure sites. By collecting data and transmitting it wirelessly via cellular communications, the recorders can provide both trend data and alarm notifications. They use a single, user-replaceable D-cell lithium battery and do not require a hard-wired electrical connection. Each unit is small, rugged and easily installed by one person. Once installed, data are immediately available through the Web, using Telogers for Windows or Telogers Enterprise software.
Telog Instruments Inc.
www.telog.com
---
Open channel flow meter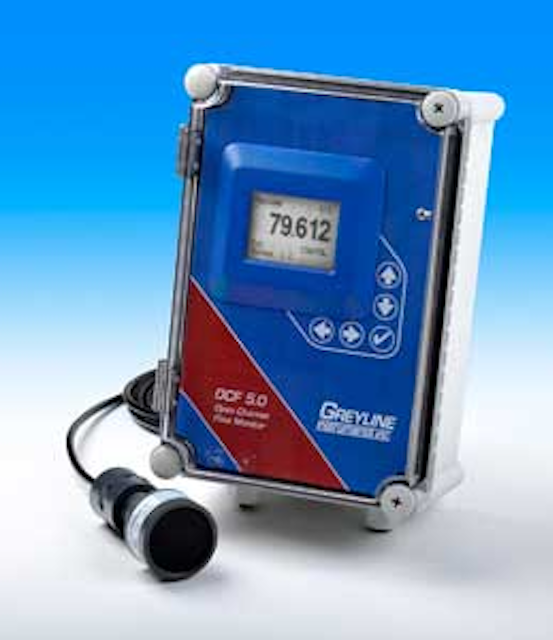 This new model OCF 5.0 Open Channel Flow Monitor from Greyline uses a non-contacting ultrasonic sensor to measure wastewater flow through flumes or weirs. It features a built-in data logger with on-screen flow reports and output to USB flash drives plus Windows software to display and graph flow reports in fully customizable formats. The flow monitor works with a non-contacting ultrasonic sensor mounted above the flume or weir. It includes an isolated 4-20mA and USB outputs, two programmable relays, a backlit LCD flow rate display and totalizer.
Greyline Instruments Inc.
www.greyline.com
---
Level transmitter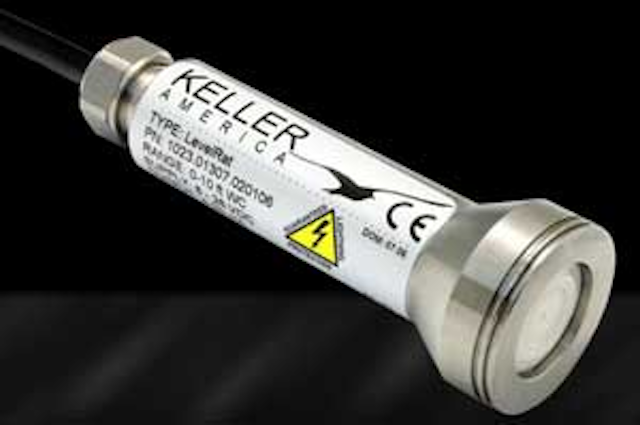 The LevelRat by Keller America is designed for lift station level measurement. Its Kynar® diaphragm combines the non-stick properties of Teflon® with superior resistance to puncture and abrasion. The result is a small, non-fouling level transmitter without the need for protective cages. The monitoring system includes Keller's guaranteed lightning protection at no additional charge. This feature is standard on all 4-20 mA equipped LevelRats and provides a lifetime warranty against damage from electrical surge.
Keller America
www.kelleramerica.com
---
TDR level meter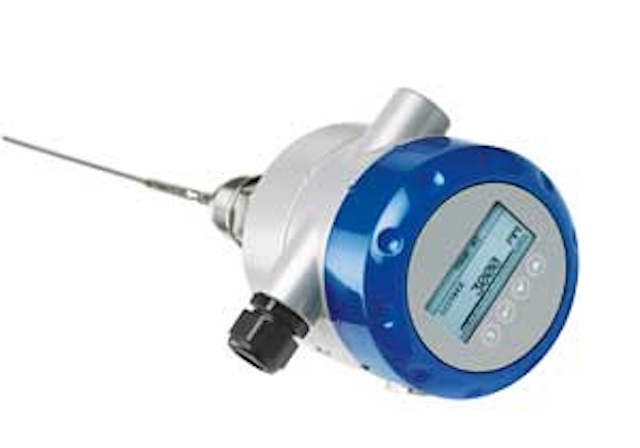 Krohne's Optiflex 1100 C monitors level using the Time Domain Reflectometry (TDR) technology. The system is not affected by changing process conditions like varying dielectric constant or density, agitation and foam. Suited for use in water and wastewater applications, it offers continuous measurement of liquids or solids and features an intuitive 5-step setup procedure.
Krohne Inc.
us.krohne.com
---
Level monitoring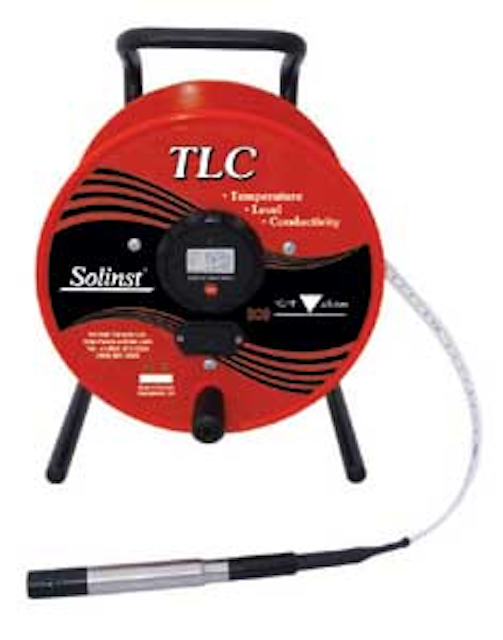 Solinst Canada has launched the newly redesigned Model 107 TLC Meter, which features the recently developed Solinst laser-marked PVDF flat tape, allowing the meter to be supplied in lengths up to 1000 ft. The flat tape has laser markings every 1/100 ft. or each millimeter, and is certified traceable to National Standards. The tape features increased abrasion resistance, tensile strength, and electrical efficiency with the use of six strands of copper coated steel and 13 strands of stainless steel in each conductor.
Solinst Canada Ltd.
www.solinst.com/Prod/107/107.html
---
Hydrant pressure loggers
The PL200-H Hydrant Pressure Loggers from Global Water Instrumentation can help identify and locate distribution pressure problems, as well as obtain a wealth of system modeling data. An adapter system allows users to connect directly to a standard 2 ½" NST(NH) fire hydrant port, or adapt to other hose threads and special "city" threads. The loggers are designed to resemble a regular hydrant cap, helping to make it less noticeable. Their memory buffer will store over 81,000 pressure readings with user defined intervals from once per second to periods longer than a year. A 10-samples-per-second sampling mode can capture momentary events like water hammers.
Global Water Instrumentation
www.globalw.com
---
Pressure gauge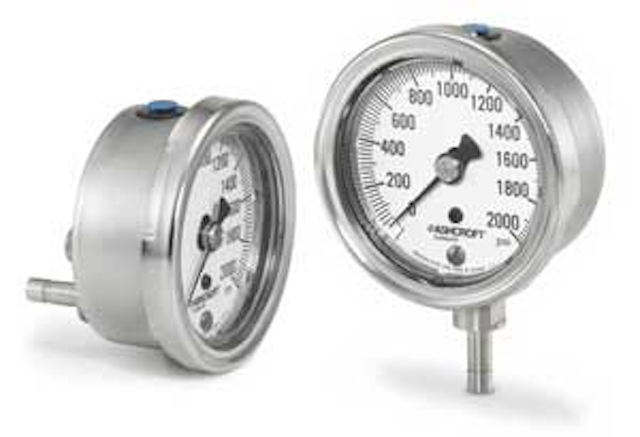 The Ashcroft® Type 1009 Duralife® SS pressure gauge is now available with a ¼" or 6mm OD tubing connection. This threadless, straight tube design allows the gauge to be directly connected to pressure tubing systems via industry standard ferrule type mechanical grip couplings. This convenient connection eliminates the need for adapters and facilitates quick installation and removal. The optional tubing connection is offered on Ashcroft® 2 ½" and 3 ½" Type 1009 gauges with full scale ranges up to 7500 psi.
Ashcroft Inc.
www.ashcroft.com
---
Flow sensors
Clark Solutions has introduced its FSI-T00 Flow Sensors. Constructed with a high density polyethylene impeller, Type 1 PVC sensor housing, a tungsten carbide impeller shaft, and BUNA-N O-ring, these flow sensors are a choice for water treatment systems, water dispensing, irrigation systems, and many other applications.
Clark Solutions
www.clarksol.com
---
Flow meters
Primary Flow Signal (PFS) has launched a new website designed to help customers more easily specify the right metering solution for their requirements. The new site features technical and application information. PFS' meters are backed by extensive laboratory and field testing, and are manufactured in the U.S.A. in ISO 9008-2001 certified, vertically integrated facilities using a wide range of quality materials.
Turbines Inc.
Primary Flow Signal
www.primaryflowsignal.com.
---
Flow indicator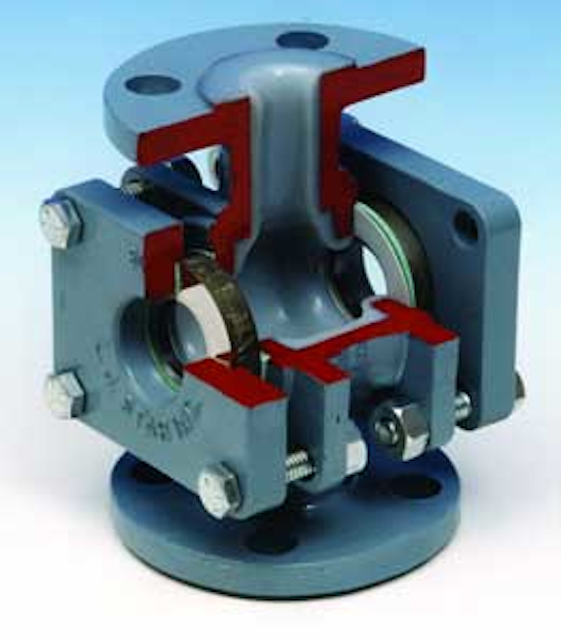 L.J. Star has expanded its line of flow indicators to include a product that is specially coated to handle a wide variety of common corrosive chemicals.
L.J. Star Inc.
www.ljstar.com
More WaterWorld Current Issue Articles
More WaterWorld Archives Issue Articles