Product Showcase
Non-metallic construction gives Hobas centrifugally cast, fiberglass reinforced, polymer mortar pipe inherent corrosion resistance without linings or coatings.
Jul 1st, 2002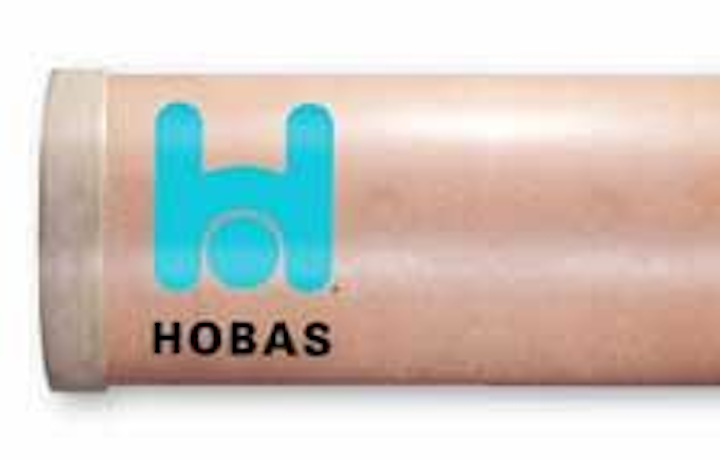 Corrosion resistant pipe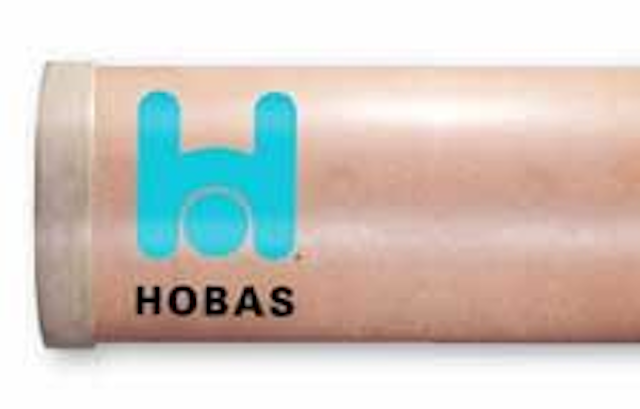 Click here to enlarge image
Non-metallic construction gives Hobas centrifugally cast, fiberglass reinforced, polymer mortar pipe inherent corrosion resistance without linings or coatings. It is widely used in both new construction and rehab for corrosive environments such as industrial effluents, contaminated drainage and foul air. It is also widely used for cooling and circulating water lines and is approved for potable water. Other features and benefits include light weight, high strength, ease of installation, leak-free push together joints and adaptability to a variety of installation methods including open cut, sliplining, jacking, microtunneling, tunnels, casings, direct bury and above ground.
Hobas Pipe USA, Inc.
Houston, TX
Tel: 800-856-7473
Web: www.hobaspipeusa.com
Filter products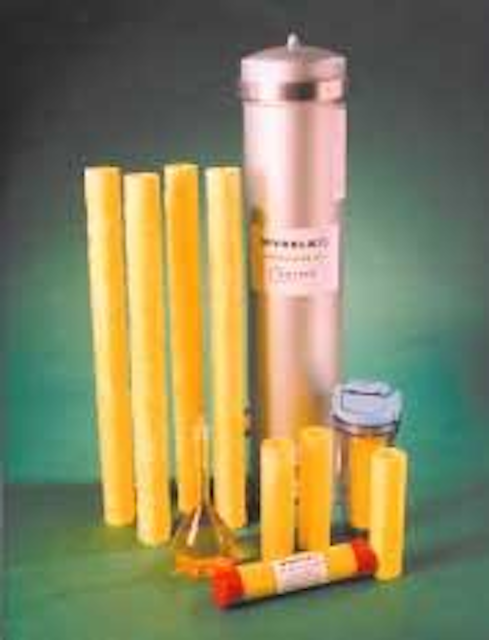 Click here to enlarge image
Mycelx filtration products are designed to remove hydrocarbons ranging from raw BTEX to crude oil, sheen, chlorinated solvents, PCBs, POPs, TBT, and organically bound metals from wastewater. The technology allows filters to permanently remove the pollutants in a single pass with less than 1 psi of pressure drop even when saturated. Saturated filters can be safely incinerated and even used to generate energy due to their high BTU content. The filters are often used following oil-water separators for polishing wastewater, process water and storm water at industrial facilities.
Mycelx Technologies
Gainesville, GA
Tel: 888-306-6843
Web: www.mycelx.com
Pressure relief valve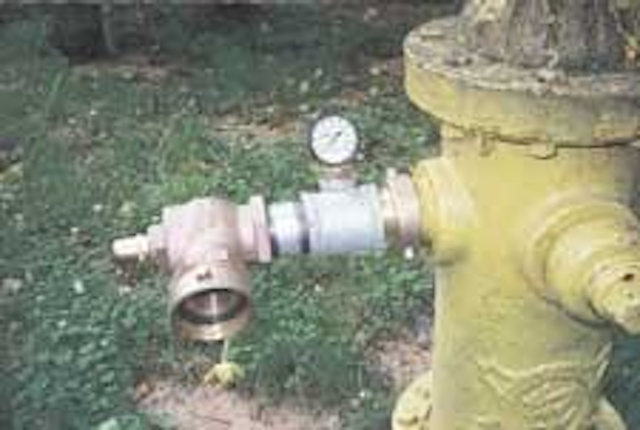 Click here to enlarge image
When the water storage tank is "off line" due to a leak, painting, maintenance or other reasons, Norman Noe Company's pressure relief valve can help regulate and lower the pressure in the water system. This protects against increased pressure in the water system that could cause breaks and leaks. These valves have a sturdy brass body, 2 1/2 in. ASE brass fire hydrant and fire hose adapters, and a pressure gauge. Valves are preset at 65 psi and are adjustable from 0-120 psi.
Norman Noe Co. Inc.
Nineveh, IN
Tel: 317-933-2274
Web: www.NormanNoeWaterTank Inspection.com
Universal I/O module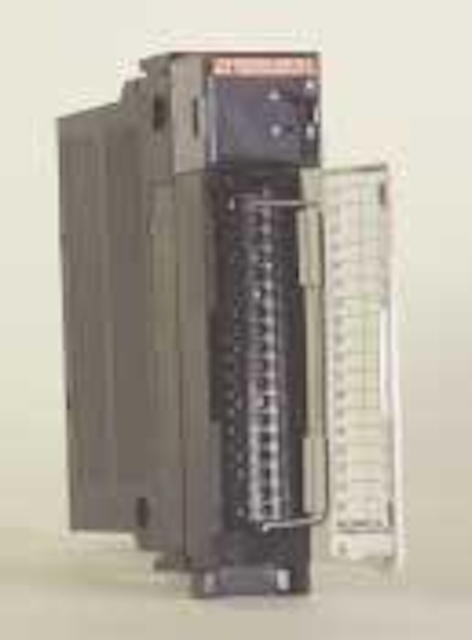 Click here to enlarge image
Spectrum Controls has announced the addition of the 1756sc-IF8u Enhanced Universal Analog Input Module to its product line. This module was specifically designed to accommodate Rockwell Automation's Allen-Bradley ControlLogix 1756 I/O chassis and is scheduled for release in August 2002. The module is a solution for mixed I/O applications. The eight channel analog input module accepts current, voltage, resistance, thermocouple and RTD input types. Data is fully linearized and output in user-selectable engineering units. The module offers channel updates similar to dedicated analog or temperature modules - with higher accuracy and resolution. It supports more than 28 input types.
Spectrum Controls, Inc.
Bellevue, WA
Tel: 425-746-9481
Web: www.spectrumcontrols.com
Screenings washer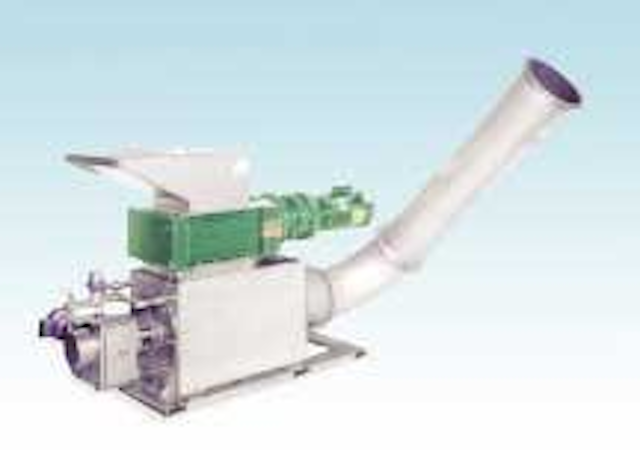 Click here to enlarge image
The Screening Washer Monster from JWC Environmental is a self-contained, hopper fed system used to grind, wash, compact and de-water screenings. Based on the award winning Auger Monster and Muffin Monster, this unique combination of grinding reduces solids, which enhances de-watering capabilities. The washing action helps reduce odors by removing organics. The compressed material is drier and less bulky, and results in fewer removal handling costs.
JWC Environmental
Costa Mesa, CA
Tel: 800-331-2277
Web: www.jwce.com
Flowmeter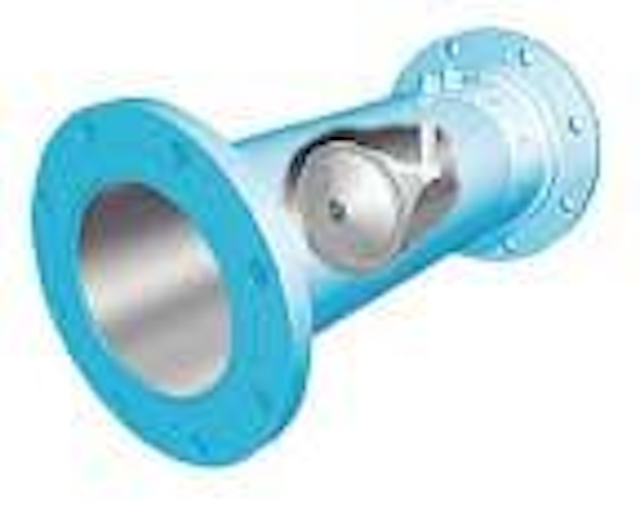 Click here to enlarge image
The V-Cone from McCrometer is an advanced differential pressure-type flowmeter, ideal for tight-fit and retrofit installations. Employed in challenging applications, it offers accuracy, repeatability and no maintenance. The installation flexibility of the flowmeter is due to its ability to condition the flow prior to measurement. It has been employed successfully in oil and natural gas production and distribution, process and facility control, and the municipal water/wastewater sector. With no moving parts to replace or maintain, the meter offers long term performance with low operating costs. In addition, the meter never needs recalibration, so once installed, it can operate unattended for years.
McCrometer Inc.
Hemet, CA
Tel: 909-652-6811
Web: www.mccrometer.com
Flowmeter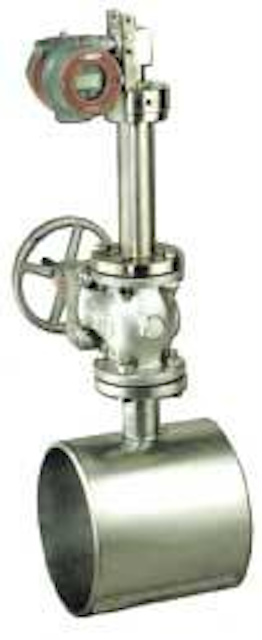 Click here to enlarge image
Aaliant's Strain Gage Target flowmeter measures the flow of liquid, gases and superheated and saturated steam from -320 to 500 degrees F and up to 15,000 psi. Reliability has been tested to over 100 million full-scale flow cycles with no measurable effect on performance. With no frictional moving parts, the flowmeter is designed to withstand 100% over range. Versions are available with versatile mounting options including inline, insertion and sanitary models.
Aaliant Inc.
Spartanburg, SC
Tel: 800-778-9251
Web: www.aaliant.com
All-plastic basket strainers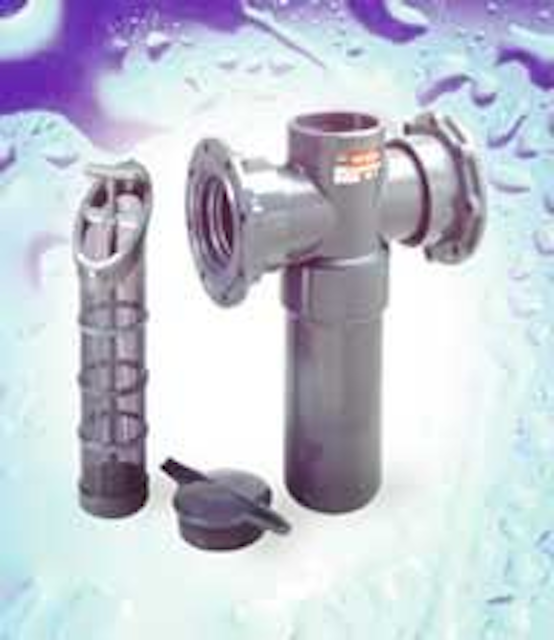 Click here to enlarge image
Operators of piping systems moving ultra-pure or corrosive liquids can protect their pumps, meters, valves and other system components from damage by installing a Hayward plastic basket strainer to remove unwanted particulate matter from the flow. The unique all-plastic strainer contains no metal - so there is nothing to corrode or to leach out and contaminate sensitive fluids. These heavy duty units can replace metal alloy strainers and plastic-lined metal strainers.
System operators can choose from three plastic materials: PVC, CPVC or PPL. To increase application flexibility, three different end connections, threaded, socket weld or flanged, are offered. Available in sizes for 1/2 in. through 8 in. pipelines, all strainers come standard with a "no tools required" quick spin-off cover for strainer basket cleaning. Baskets can be specified with perforations from 1/32 in. up to 3/16 in.
Hayward Industrial Products, Inc.
Elizabeth, NJ
Tel: 908-351-5400, ext. 2213
Web: www.haywardindustrial.com