Product Showcase
Collection of new products of special interest to the industrial water and wastewater markets.
Mar 1st, 2016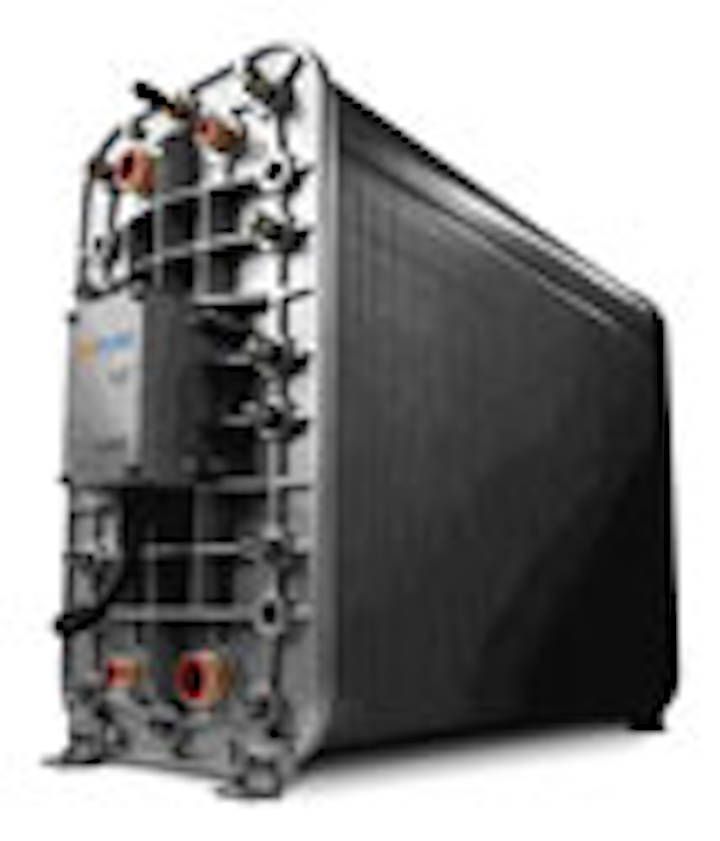 Continuous electrodeionization
Evoqua's Ionpure® continuous electrodeionization (CEDI) VNX and LX modules now allow system builders to optimize plant design by adjusting the number of CEDI modules, or the product flow rate, in a water purification system. Advantages range from improved water quality to reduced costs and more accurate performance prediction. When integrating CEDI to achieve a certain quality and quantity of pure water output, system designers can use the enhanced performance modules to either run fewer modules above nominal flow rate or run more modules below nominal flow rate.
Evoqua Water Technologies
Stainless steel pressure switches
Ashcroft® A-Series 316L stainless steel pressure switches now offer a greater selection of process and electrical connections. With the addition of male and female ½ NPT and 37° flare pressure fittings, both the watertight and explosion-proof versions can be easily installed in a wider variety of applications. Additional electrical conduit fittings improve connection options while NACE-compliant piston seals round out compatibility with sour gas applications. With expanded pressure ranges, the A-Series switch can now control pressure up to 15,000 psi.
Ashcroft
Compact static mixer
Chemineer's Kenics™ UltraTab™ static mixer is designed for desalination applications such as brine mixing and dilution and anti-scalant blending. The integral wall injector upstream of the mixing element forces flow stream additives through the high energy dissipation region created by the mixing element, providing superior mixing efficiency. Additionally, the compact design and short mixing length minimizes pipe lengths and optimizes the efficiency of the plant layout.
Chemineer, a Brand of NOV
Stable DC output
The REOTRON SMP series DC power supply from REO-USA can be used anywhere a steady DC supply is required. The units are versatile and built to work for a minimum MTBF of more than 10 years. These power supplies are primarily devices with galvanic separation from the input to the output. They can be utilized as voltage, current or power regulators. Since they can be monitored from one central control unit, system maintenance can be reduced. Output can be manually adjusted up or down, with a power factor of 0.95.
REO-USA Inc.
Mixing mechanism
The VenturiVac eductor is used to convey and/or mix liquid or dry materials using a liquid pressurized stream. The improved design of the VenturiVac's diffuser section provides greater velocity recovery, enhancing the carrying ability of the motive liquid flow. The unit is supplied with a standard UHMW removable nozzle and diffuser, but other materials of construction are available. These units are available in sizes that range from 1" bodies to 12" for motive flows less than 10 gpm to flow rates over 3,000 gpm.
Park Process
Sensor package
Turner Designs now offers a C6P Submersible Sensor package enabling up to six sensors in a corrosion-resistant, highly durable, Delrin plastic housing able to withstand even the harshest of environments. Modeled after the popular C3, the C6P can be configured with up to 6 optical sensors ranging from deep UV to IR. An antifouling copper plate and a mechanical wiper are available as options to minimize biofouling on and around the sensors. Each C6P comes with a factory-installed temperature sensor.
Turner Designs