PRODUCT SHOWCASE
Schneider Electric's Water/Wastewater Competency Center (WWCC) has available for download a new 36-page brochure, "Water and Wastewater Solutions Guide: Power to Process, from Concept to Commissioning.
Nov 1st, 2006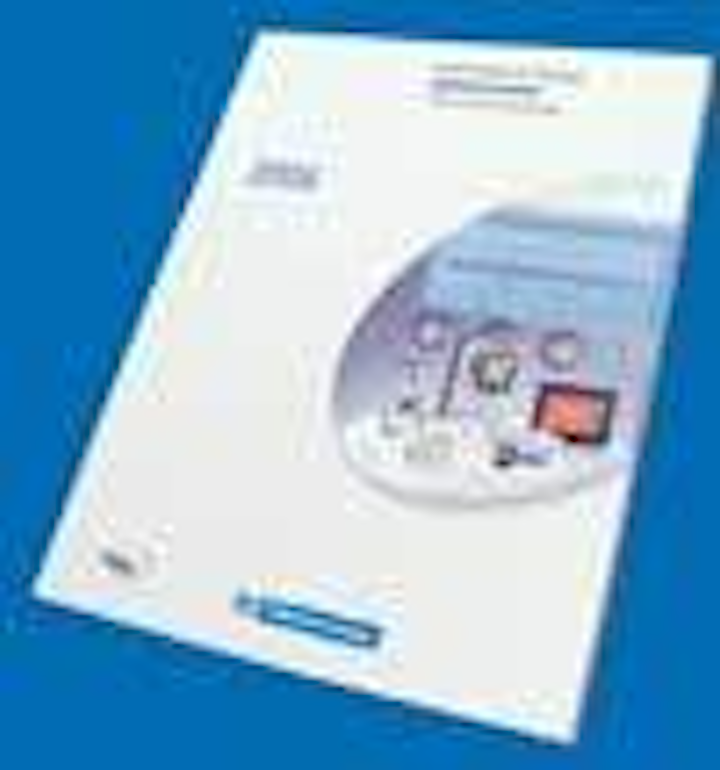 Electrical products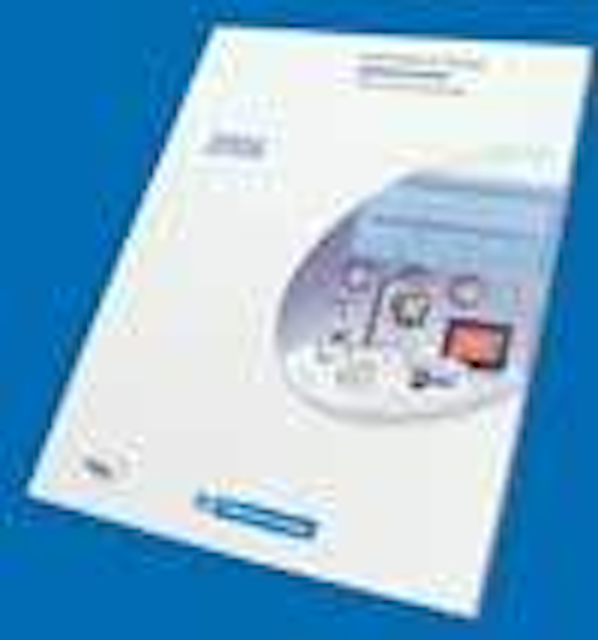 Click here to enlarge image
Schneider Electric's Water/Wastewater Competency Center (WWCC) has available for download a new 36-page brochure, "Water and Wastewater Solutions Guide: Power to Process, from Concept to Commissioning." The brochure provides a overview of products and industry solutions the company offers. It starts by diagramming electrical system grids typically found at treatment plants and then goes on to detail where each of the company's products and systems are used. The company focuses on electric power distribution, automation and control. Products range from basic switches to 18-pulse drives and motor control centers. The brochure can be found by clicking on the literature category on the WWCC website, http://w3.squared.com/water/.
Schneider Electric
Palatine, IL Tel: 866-507-0894
Dewatering, thickening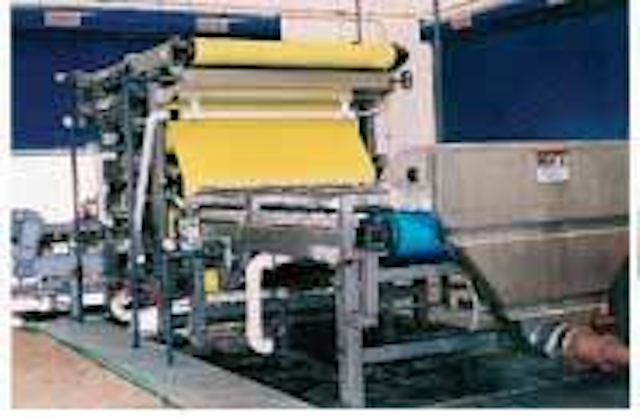 Click here to enlarge image
BDP Industries is a supplier of dewatering and thickening equipment. The company has been in business for over 30 years with thousands of installations throughout the world. Specialized products are offered for municipal treatment plants as small as 0.1 mgd up to units capable of handling many tons/day. The company's main products are gravity belt thickeners, belt presses, rotary drum concentrators and plate and frame presses. The company's newest product is the model DDP belt press, a complete skid mounted dewatering system for small municipal treatment plants.
BDP Industries Inc.
Greenwich, NY
Tel: 518- 695- 6851
Web: www.bdpindustries.com
Distributed graphic recorders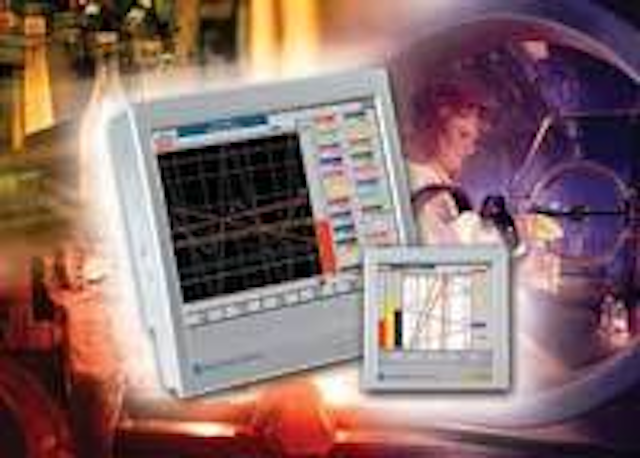 Click here to enlarge image
Eurotherm has launched a new data acquisition product that allows users to view and archive data remotely from different operator displays around the plant. The 6000XIO Distributed Graphic Recorder has a wide range of process uses including water and wastewater treatment monitoring. Processes can be viewed at numerous locations with similar or custom displays. For example, one area may require a large (12.1") 6180XIO display, while the other may be a (5.5") 6100XIO. The series' panel depth is very narrow and allows the IO to be placed remotely, while data is stored in the display for security. Far more than just a simple operator display without intelligence, each device has an intuitive, touch screen display to enable users to clearly view process data in varying formats.
Eurotherm
Leesburg, VA
Tel: 703-669-1324
Web: www.eurotherm.com
Vacuum sewer components

Click here to enlarge image
Airvac is a manufacturer of specialty components used in vacuum sewer systems. These components include vacuum valves, valve pits and vacuum station equipment. The company offers complete start-to-finish project services, including preliminary system layout and design, cost estimating, detailed design assistance and construction supervision. It also provides operator training, as well a full range of maintenance services ranging from annual inspection and tune-up to full operation and maintenance of the system.
Airvac
Rochester, IN
Tel: 574-223-3980
Web: www.airvac.com
Chopper pumps
Weir Specialty Pumps provides WEMCO Chop-Flow chopper pumps to the wastewater markets. The chopper pumps are available in sizes 6" x 3" to 14" X 12", with heads to 200 ft. and flows to 8,000 gpm. Product improvements include a simple two-step clearance adjustment with external adjusting screws which eliminates shimming or moving the pump. Also, a modification of the rear cutter from individual teeth to a integrated ring allows for simple replacement of the rear cutters in the pump.
Weir Specialty Pumps
Salt Lake City, UT
Tel: 801-530-7864
Web: www.weirsp.com
Propeller flow meter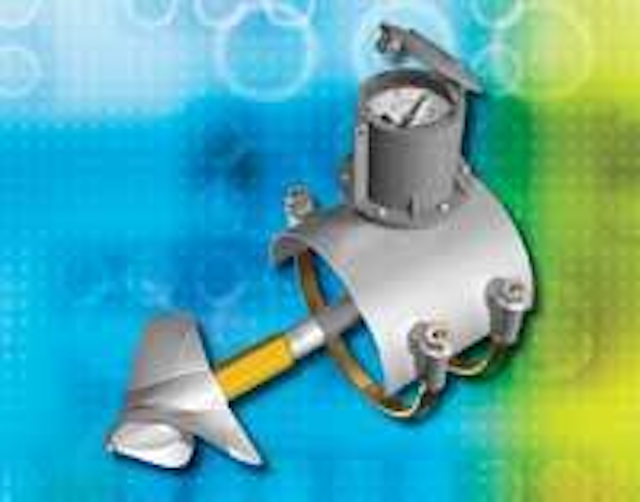 Click here to enlarge image
With its leading-edge propeller flow sensing design and rugged packaging, the Mc® Propeller Flowmeter from McCrometer is designed for high volume water applications. The flowmeter is a bolt-on saddle type instrument that provides an instantaneous indication and totalization of liquid flow without electrical power. The flow range is 1-15 FPS, under pressures up to 150 psi and a continuous operation temperature up to 160°F maximum. Measurement accuracy is +2% of rate and repeatability is +0.25% in pipes from 4" to 96". The meter's bolt-on configuration makes it easy to install, requiring only 5 pipe diameters upstream and 1 pipe diameter downstream.
McCrometer
Hemet, CA
Tel: 800-220-2279
Web: www.mccrometer.com
Membrane services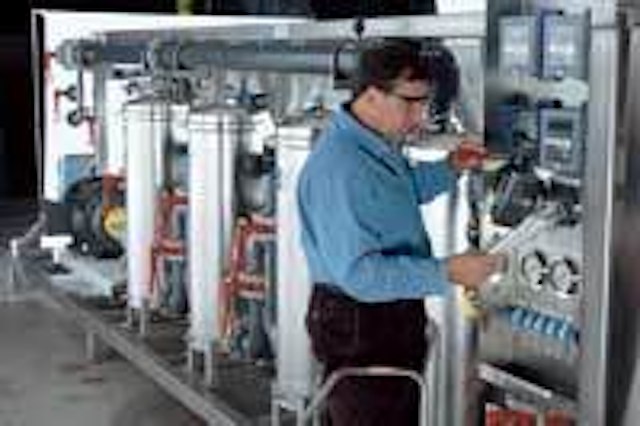 Click here to enlarge image
Koch Membrane Systems now offers the KMS Assist® Star Support Programs. The comprehensive aftercare programs include a wide range of services to optimize productivity and performance, and extend the life of membrane systems. The five packaged support programs can be tailored to the particular needs of each customer. The packages range from 24/7 telephone support by service specialists who are knowledgeable about each system, to on-site service plans. The on-site programs may include a complete system diagnosis, operations and maintenance staff training as well as periodic service and maintenance. Other programs include components for remote monitoring and data acquisition, either with the latest polling technology or with complete SCADA technology.
Koch Membrane Systems Inc.
Wilmington, MA Web: www.kochmembrane.com Tel: 888-677-5624
Portable spectrophotometer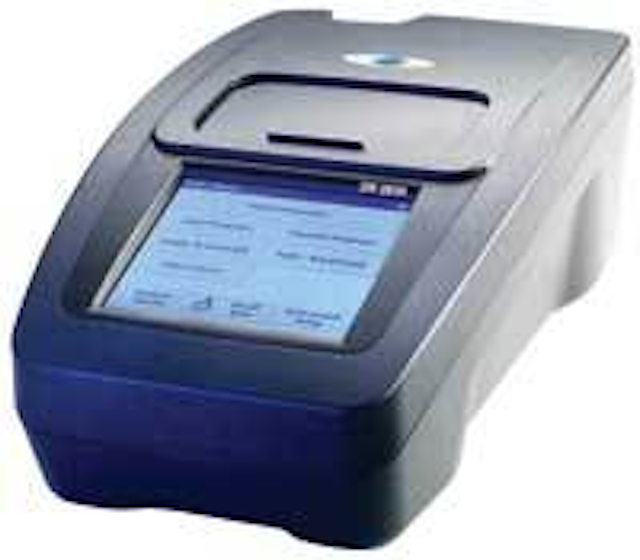 Click here to enlarge image
The latest portable spectrophotometer from Hach offers the same accuracy and versatility as earlier models, while providing increased ease of use and time/cost saving options. The new DR 2800 Portable Spectrophotometer can run 240 analytical methods. It can be used with over 30 additional new TNTplusTM ready-to-use reagent vials with integrated barcode labeling for automatic method identification. The new reagent vials provide streamlined laboratory and field analyses. This integration of instrument and chemistry results in automatic method detection that increases productivity and reduces errors. The spectrophotometer reads the reagent vial barcodes to determine the reagent blank, and yield 10-fold measurement and averaging - all to reduce reagent consumption and testing time while improving testing accuracy and productivity.
Hach Co.
Loveland CO
Tel: 800-227-4224
Web: www.hach.com