Integrated Informatics Solutions in the Water Quality Sector Deliver Time, Cost Savings, Improve Regulatory Compliance
Water and environmental testing laboratories face unique challenges when it comes to delivering accurate, consistent and traceable results. The current economic environment contributes additional pressure to standardize workflows and processes that facilitate regulatory compliance, ensure public safety and monitor quality throughout the entire sampling, testing and reporting process.
Mar 1st, 2011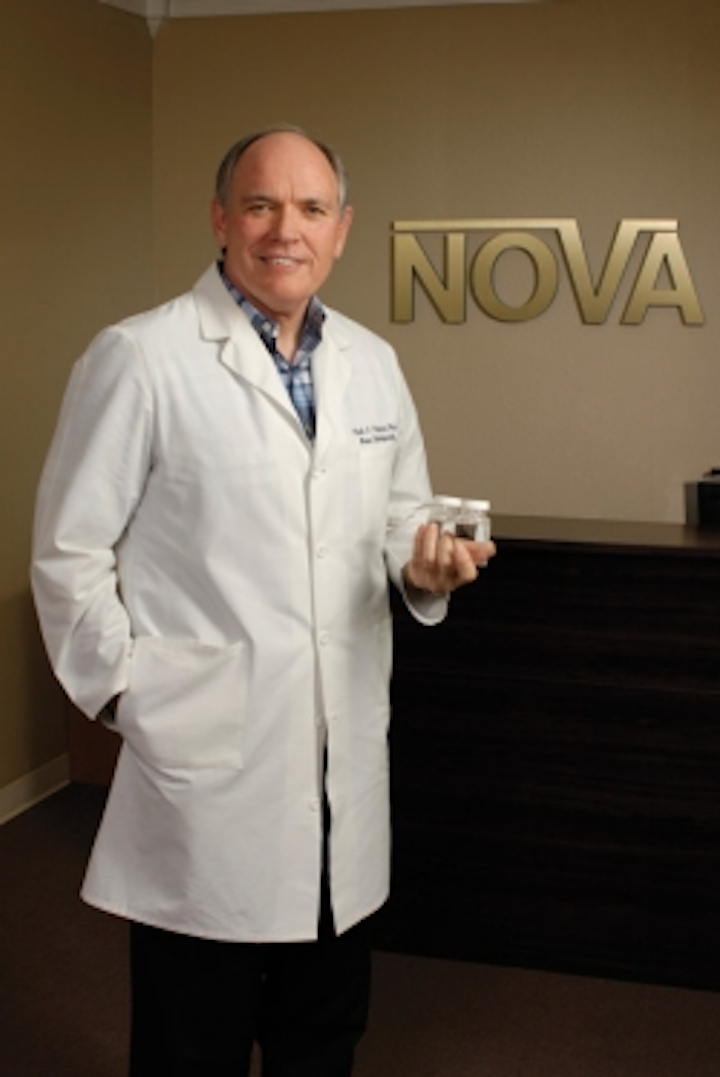 By Colin Thurston
Water and environmental testing laboratories face unique challenges when it comes to delivering accurate, consistent and traceable results. The current economic environment contributes additional pressure to standardize workflows and processes that facilitate regulatory compliance, ensure public safety and monitor quality throughout the entire sampling, testing and reporting process.
The need to meet ever more stringent requirements for water and environmental samples has added to existing labor intensive procedures, such as record keeping, demonstration of capability (DOC), document control, reagent and standard traceability, proof of training and reporting. Water and environmental laboratories need solutions that will improve efficiency, data validation and traceability while also meeting compliance requirements for ISO 17025 and the standards adopted by the National Environmental Laboratory Accreditation Conference (NELAC).
Advanced laboratory information management systems (LIMS) can help address many of the industry's fundamental issues and facilitate the exchange of information by connecting the testing laboratory with the enterprise to help make faster and more informed decisions at all levels of the organization.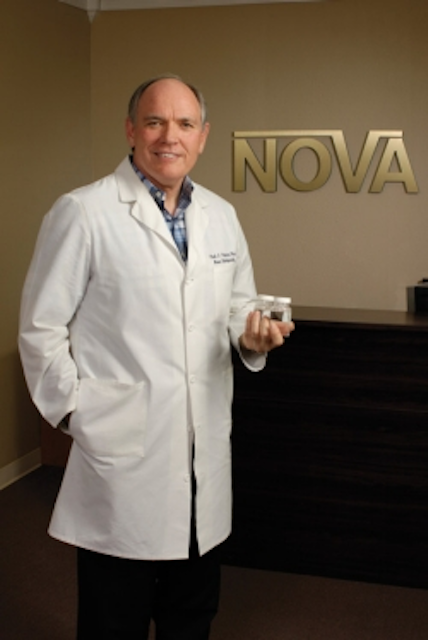 Dr. Paul Pearce, CEO andFounder of NOVA Biological, Inc.
Integrated Informatics
Laboratory Informatics is the specialized application of information technology aimed at optimizing laboratory operations. Economic and regulatory drivers are influencing the pace of developments in informatic solutions in the water quality sector.
Fully integrated information management systems can help ensure compliance with environmental regulations and standards. LIMS solutions are able to maintain records electronically in a validated and secure environment, from where data can be easily and readily retrieved during audits for quality assurance purposes. Compliance is also facilitated by the systems' ability to schedule, record and report on training related to annual DOC as well as scheduling and testing of annual limits of detection (LOD) and limits of quantitation (LOQ).
Laboratory managers are under increasing pressure to maximize the use of their staff and laboratory investments to gain better efficiencies and return on investment. LIMS can help reduce administration overhead, costs and implementation time. Some systems feature built-in functionality specific for workflows found in water and environmental laboratories, such as pre-defined test methods, batch sequences and regulatory reports. Overall, efficiency can be improved and significant productivity gains enabled by automating time-consuming activities, all while maintaining records and documenting traceability.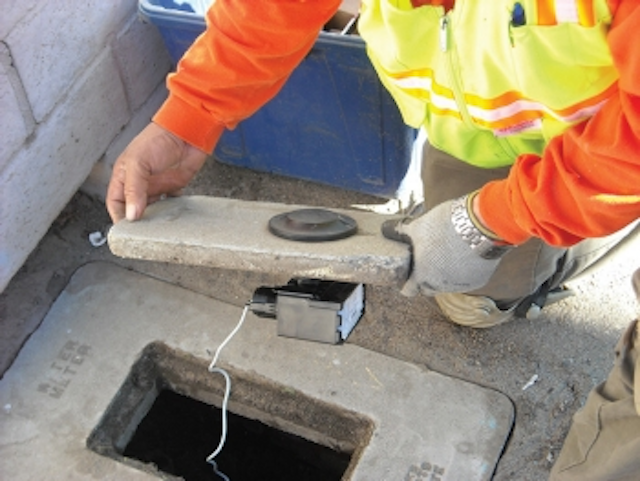 Pre-defined report templates allow customers to automatically generate regulatory required reports at a fraction of the time.
Case Study
Nova Biologicals is one of the leading full-service, NELAC-accredited laboratories in Texas, providing laboratory testing and consulting services to the water, medical device, pharmaceutical, nutraceutical, and food industries globally. The laboratory is one of the nation's largest providers of water testing for drinking and wastewater, specializing in microbiological, chemical and toxicological testing. It provides comprehensive diagnostic testing of specimens for the presence of infectious disease organisms and water testing under the federal Safe Drinking Water Act.
Coliform testing makes up the largest percentage of the tests performed by Nova Biologicals, with approximately 10,000 water samples being processed on a monthly basis, all of which is undertaken in a single laboratory. Nova has been servicing its many customers, primarily in North America, but also in Africa, Asia, Canada, UK and Italy, for more than 15 years.
Previously, Nova managed its work using paper-based processes in laboratory notebooks and spreadsheets, supported by an out-dated laboratory information system. The laboratory system had significant deficiencies in that it only allowed entry of Coliform data and had limited reporting capabilities. Continued use would not sustain Nova's growing business in microbiology, medical device and pharmaceutical testing. In addition, since the old system was located on one computer, only one employee could use the system at a time, which created a major bottleneck in the laboratory and significantly limited the volume of samples that could be processed in a given day.
Nova Biologicals needed to change its way of working in order to comply with its State of Texas license. In doing so, it identified information management in its laboratory as a solution to future-proof the business. The company also recognized the need to move from its time-consuming, manual, paper-based processes to a fully automated, versatile and efficient solution set. After collaborative review of many options, Nova opted for a solution that included a purpose-built LIMS with functionality built in for meeting compliance requirements, and a document management system that provided the defensible tracking of all SOPs, staff training and certifications and critical reports.
The nature of sample testing means that there are peaks and valleys and some months, such as quarterly state reporting deadlines, are much busier than others. Nova may have as many as 1,500 Coliform samples to process in one day and in the past it was a struggle to manage these volumes because of the limited accessibility to the legacy system.
The new LIMS and Document Management System (DMS) solution has been instrumental in helping Nova Biologicals maintain its NELAC accreditation in the state of Texas, refine work processes and improve reporting to customers in terms of quality and speed. Very high sample volumes can be processed in a short period of time when necessary. The system offers the flexibility to be accessed by users from any computer with a web browser. With five members of the staff being able to login samples at the same time, staff bottlenecks have been eliminated, saving many man hours across the company. In addition, significant improvements in efficiencies and data quality have been achieved with the system's automation, built-in document management capabilities and report generation and distribution functionality.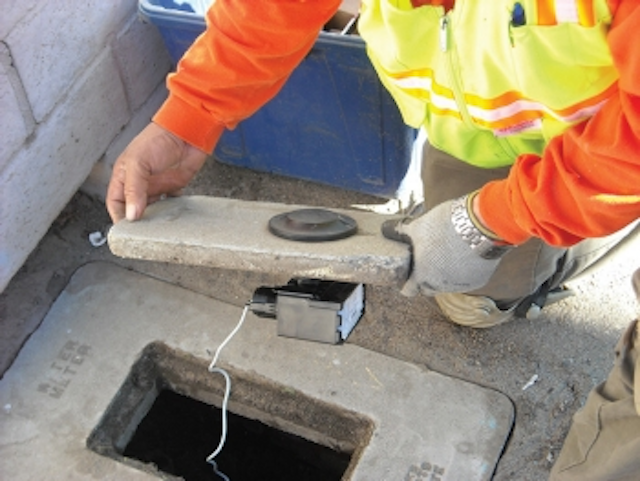 Dashboards provide graphical representations of information to allow laboratory management and analysts to visualize critical information in various forms.
The integrated system has helped Nova Biologicals eliminate manual processes and significantly reduce the amount of paperwork, thereby improving data quality, saving substantial amounts of time and reducing costs through improved production efficiencies.
The company can tailor reports to individual customer requirements, providing clients with more meaningful data. The records are automatically updated and all information is stored in chronological order with dedicated authorized folders sorted into months and years, leading to higher confidence and speed where auditing is concerned and demonstrating compliance with regulations.
Nova Biologicals was audited by the State of Texas for NELAC Accreditation in March, 2010 and was found to be 100 percent compliant.
Conclusion
The latest pre-configured LIMS solutions have been specifically designed to help environmental and water and wastewater laboratories improve efficiency, maintain records and traceability, and meet compliance requirements for ISO 17025 and NELAC. Best practices and key learning in the field of laboratory informatics demonstrate that a LIMS can help companies redefine their laboratory processes for improved efficiencies, cost savings and regulatory compliance. Companies that have installed advanced LIMS solutions have been able to improve both the efficiency and integrity of their sample management and testing processes.
WW
About the Author: Colin Thurston joined Thermo Fisher Scientific Informatics in 1996. He is the Director of Products Strategy, Process Industries, and is responsible for determining the strategy of Thermo Fisher's current portfolio while identifying new market opportunities within the Process Industry sector. He has worked for the company for the past 11 years in the development, sales, support, and marketing of laboratory software.
More WaterWorld Current Issue Articles
More WaterWorld Archives Issue Articles