Antwerp Water Works' LIS nears completion
The new Intergraph FRAMME-based water supply information system will cover the entire Antwerp Water Works network in Belgium by early 2003.
Feb 1st, 2003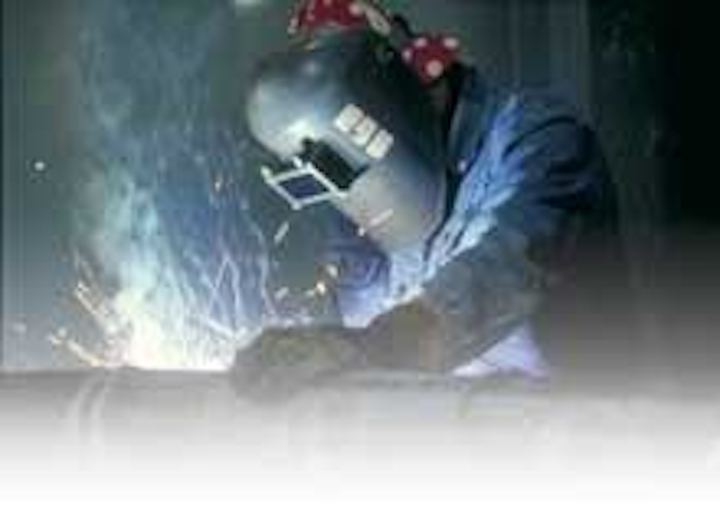 By Thelma Triche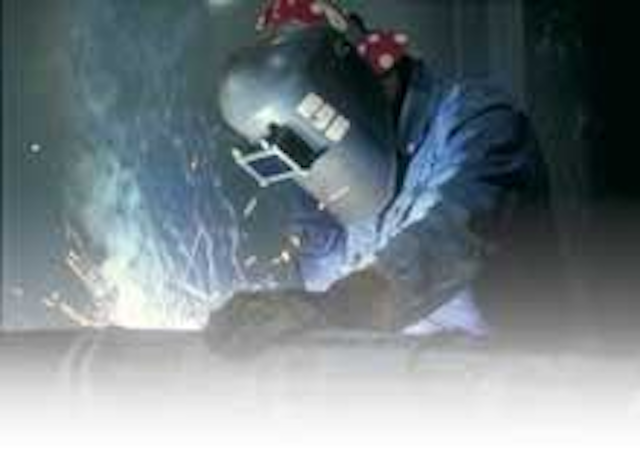 Technician working on the Antwerp water system
Click here to enlarge image
Antwerp Water Works' system data, including mains network, water connections and water supply, is now available in a single integrated computer system — the Intergraph FRAMME-based LIS (Leidingen Informatie Systeem) water supply information system. Data for the entire AWW area will be available by March 2003 once data is processed for the remaining town of Mortsel and municipalities of Zwijndrecht, Hove, Edegem, Boechout, Kontich and Kapellen.
AWW staff members will cope with a partially dual system for one and a half years until all information is converted. Teams in the supply and research and development (R&D) departments implemented and developed this system. Staff members, trained in sourcing and printing information currently available in LIS, can now access LIS from their workplaces.
The new Aquawards software module, developed by Intergraph of Anderlecht, Belgium, facilitates search operations within LIS and allows LIS data, such as reports, statistics and detailed projects, to be viewed without any specific technical knowledge.
LIS is currently available on three types of workstations and is deployed by three types of users. Intensive users include staff members working in the dispatching (Permanentie) service of the technical department and draughtsmen in R&D. These employees access powerful workstations that are equipped with an extensive range of functions. Since most of the information is in graphical form (plans and drafts), the ability to create drawings rapidly is a system prerequisite. Being able to work fast and switch immediately from one end of the supply area to the other to consult and/or adjust the necessary data is vital for the dispatching service and R&D draughtsmen.
Other users simply refer to the data. These employees can access LIS by means of a Windows Terminal Server at their workplaces, but are not authorised to change any information.
Field personnel also use the LIS system from on-site technical support vehicles equipped with portable computers and printers loaded with subsets of data available offline. These computers are updated on a weekly basis with additions and modifications made to the main system. Tests will be conducted in the next few weeks using one of these portable computers in an on-site technical support vehicle before they are supplied as standard with all vehicles. Microfiche will no longer be used once all of the vehicles are equipped with a portable computer.
Until all information is entered into LIS and all target groups gain access to the necessary hardware, LIS will function partly in parallel with the existing plans and drafts system.
Currently, the most important plans (legal formats) and drafts are prepared in duplicate. Ten schematic plans, the major outline plans for the entire supply system, will exist in practically the same form in the future, but with greatly enhanced readability. LIS printouts will gradually replace the old, manually updated plans.
Fewer people will need to refer to the schematic plans on paper since they will be able to view the same information directly in LIS. However, these schematic plans will be retained because they still supply a very useful overview of more sizeable areas of the supply system.
Manually created D-plans, used for field review, will be gradually phased out. In the new system, the same information can be viewed under better conditions and printed as required on the geographical display. Nevertheless, the team working in the printing department will still be able to create D-plans using LIS and will carry out this task mainly for the benefit of third parties such as municipal councils and public utilities. In this case, these D-plans will no longer be predefined and only the areas of interest to the applicant will be printed. The old system of numeration will be scrapped and replaced with a system of serial numbers based on the date and time.
Maintenance of the pipe system diagrams at street level, called A4 plans, will be discontinued once all users, including those working in the on-site, technical support vehicles, gain access to LIS workstations. All A4 plans are now scanned and stored in the server of the R&D department. Most importantly, this advantage eliminates the need for distribution on paper - users can now view and print out the latest version as required.
---
Author's note
Pascal Bejstrup and Guy Vanros work in the IT and Quality Audit department of AWW. Intergraph is located in Anderlecht, Brussels.