Market Leader In Total Organic Carbon Analysis
Shimadzu is one of the worldwide leading manufacturers of analytical instrumentation.
Mar 1st, 2016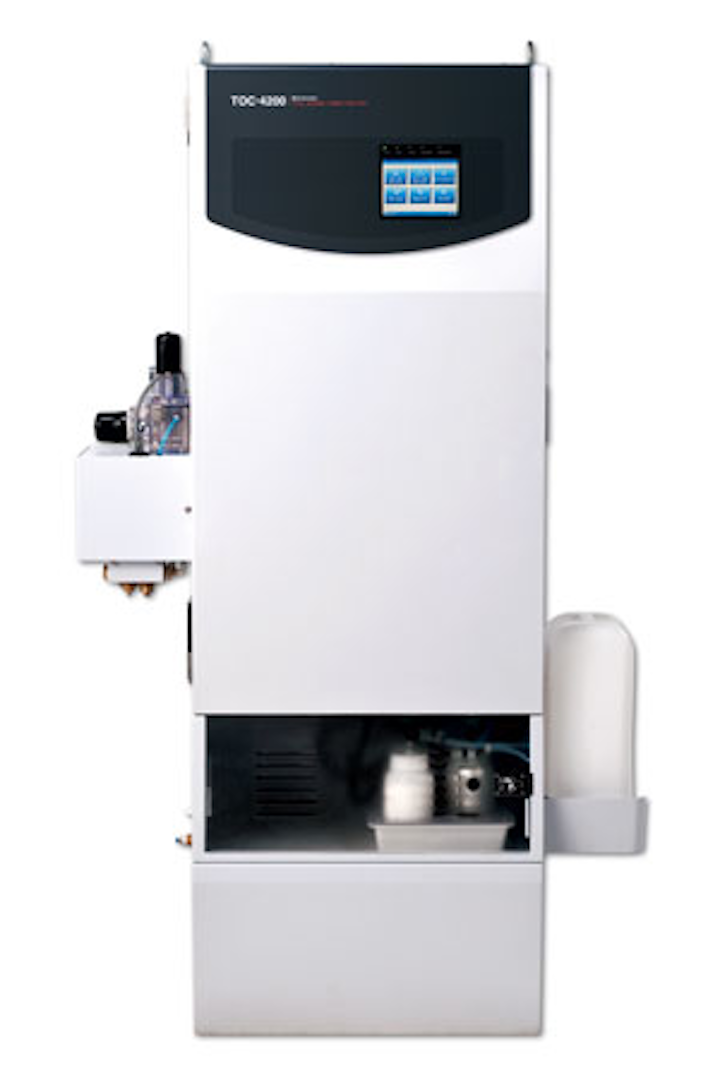 Shimadzu is one of the worldwide leading manufacturers of analytical instrumentation. Its equipment and systems are used as essential tools for quality control of consumer goods and articles of daily use, in health care as well as in all areas of environmental and consumer protection. For more than 140 years, Shimadzu has been at the service of science ensuring precise, reliable diagnoses and analyses in medicine, chemistry and pharmacy.
In 1934, Shimadzu developed Japan's first spectrograph. The first UV-VIS spectrophotometer was presented in 1952. In 2002, the Shimadzu engineer Koichi Tanaka was awarded the Nobel Prize for Chemistry. Spectroscopy, chromatography, environmental analysis, balances, biotechnology and material testing make up a homogeneous yet versatile offering to serve individual needs.
As a global player, Shimadzu operates production facilities and distribution centers in 76 countries, with more than 10,800 employees worldwide. For over 40 years the European headquarters has been located in Duisburg, Germany where the company inaugurated its new Laboratory World training and testing facilities in 2013. With over 1500 m2 of floor space, Shimadzu's entire product range is available for testing and professional development of applications.
Customer support on a global scale
From the very beginning, Shimadzu has been involved in the development of analytical methods related to European regulations and following guidelines which focus on environmental protection, food safety and more.
The common goal is to avoid contamination of air, water and soil in order to protect the health and safety of the European population. This is achieved by defining limits of maximum allowable concentrations of hazardous substances. Recent examples include the European Drinking Water regulation, and the numerous standards and guidelines for controlling food and food packaging. In all of these applications it is essential to provide the right "tool sets" in order to support the accurate monitoring of organic contamination and harmful substances.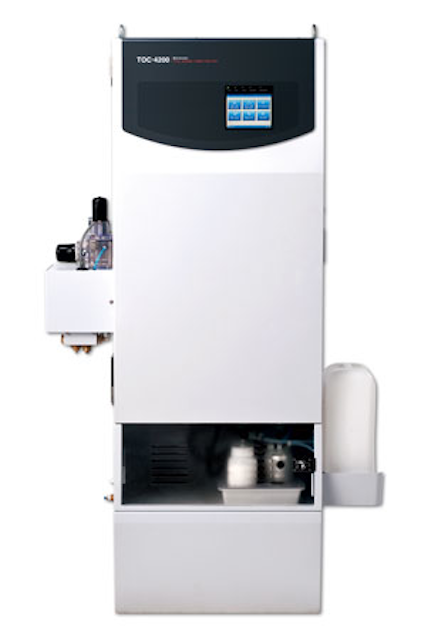 The TOC-4200 online analyser series
Market leader in TOC analysis
As the world's leading manufacturer of Total Organic Carbon (TOC) analyser, Shimadzu offers the TOC-L series for wastewater, brine water, seawater, drinking water and pharmaceutical water applications. The TOC-L series uses the 680 °C combustion catalytic oxidation method, developed by Shimadzu and now used worldwide, to analyse all organic compounds efficiently. The heart of the TOC-L instrument is the ISP (integrated sample pretreatment system), consisting of an 8-port valve and a syringe with sparging gas connection. The ISP module enables automatic dilution which is tremendously useful for many applications.
The measuring range for TOC determination has been increased up to 30,000 mg/L. Samples contaminated with high salt content can be diluted automatically. Where the TOC concentration does not allow dilution, the new high-salt kit can handle these samples.
This increases the lifetime of the catalyst and combustion tube while reducing maintenance time and running costs of the TOC analyser.
The TOC-4200 online analyser series represents a new generation of instruments that applies new modes of communication such as web-based monitoring or the Modbus protocol for digital two-way communication.
The system supports virtually all TOC analytical applications such as the monitoring of surface waters and purified water, as well as monitoring the contaminant levels and pollutant loads in various waters. The TOC-4200 can be applied in wastewater treatment plants (influent and effluent) or in power plants (cooling water circuits, washing water, recovered water, condensates).
Modbus two-way digital communication capability enables controlling two-way communication for multiple devices over a single integrated signal line, which also simplifies electrical wiring work. This enables connection to two-way communication networks.
The optional web-based monitoring function allows monitoring of measurement data or status of instruments from any networ-connected computer in the world.
More Water & WasteWater International Current Issue Articles
More Water & WasteWater International Archives Issue Articles