Product Showcase
Collection of new products of special interest to the industrial water and wastewater markets.
Dec 1st, 2015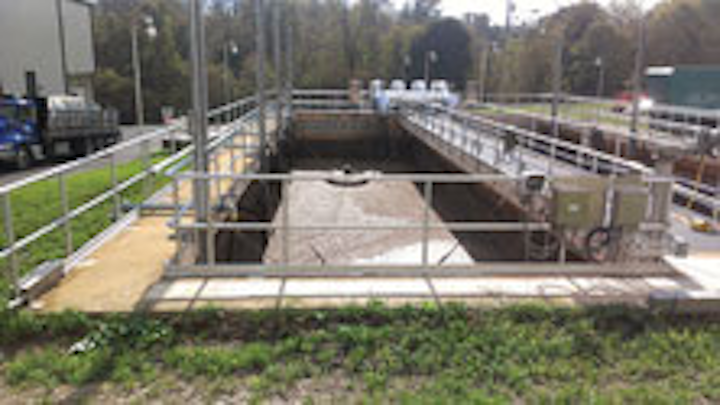 Membrane bioreactor
The Aqua-Aerobic® MBR system utilizes a unique time-managed, sequential aeration process to promote biological nutrient removal and provides direct filtration of high-level MLSS with submerged membranes. Advantages of the system include equalization, nitrification and denitrification within a single reactor while minimizing power costs through reduced energy needed for mixing, pumping and aeration. The system is ideal for applications requiring water reuse quality effluent.
Aqua-Aerobic Systems Inc.
Analyzer
The plug-n-play rack mount DO90 Trace DO2 Analyzer from Electro Chemical Devices (ECD) provides continuous precision measurement and alarming of trace dissolved oxygen (DO2) levels in boiler feedwater supporting electric power generation steam turbine systems. The analyzer features a lead silver, galvanic, dissolved oxygen sensor with a durable PFA Teflon® membrane. The sensor is combined with an intelligent universal transmitter designed for continuous service and is housed in a rugged, 316L flanged stainless steel body for use in rugged industrial process environments.
Electro-Chemical Devices
Turbidity sensor
Endress+Hauser has introduced the Turbimax CUS52D turbidity sensor for process water filtration and other industrial process turbidity conditions. The CUS52D performs laboratory-quality turbidity measurements without the need for extensive bypass installations, avoiding costly product or water losses. The sensor measures turbidity from 0.000 to 4000 NTU with accuracy of 2% of measurement ±0.01 NTU at process temperatures from -4 to +185°F with a detection limit of 0.0015 NTU. The sensor measures turbidity in accordance with ISO 7027.
Endress+Hauser
Hydraulic diaphragm metering pumps
Neptune™ Chemical Pump's Series 500 hydraulic diaphragm metering pumps improve the accuracy and reliability of drip and center-pivot irrigation systems by applying fertilizers and chemicals in the most precise, timely and cost-effective manner. Neptune Fertigation and Chemigation systems have been designed for the application of fertilizers, herbicides, fungicides, insecticides, and other strong chemicals. The chemical tanks have a sloped bottom for complete drainage and ease of cleaning. All tanks larger than 55 gallons are fitted into double-wall containment and injection lines to protect the environment.
Neptune Chemical Pump Co.
Corrosion inhibitor
A biodegradable corrosion inhibitor for marine and process applications, Cortec's VpCI®-643 provides instant, long-term, multi-metal corrosion protection. VpCI®-643 is a unique, concentrated combination of inherently biodegradable corrosion inhibitors and oxygen scavengers that protect ferrous and nonferrous metals from corrosive solutions containing chlorides. This new water treatment additive is designed to provide corrosion protection in fresh water, salt water, brine, and other highly corrosive solutions containing dissolved halogens. As a concentrated formulation, VpCI®-643 offers low-dosage effectiveness as a treatment for marine and process applications.
Cortec Corporation
Ammonia monitor
Analytical Technology's Q46N Free Ammonia Monitor is designed for the continuous measurement of free ammonia, total ammonia and monochloramine. It is intended for monitoring chloraminated water to minimize the amount of excess ammonia in the system. The Q46N has a fast response time for real-time ammonia measurement and provides continuous, real-time updates for better process control. It utilizes a simple chemical system with three inexpensive reagents, which are required for operation.
Analytical Technology Inc.
Pressure-boosting system
The Grundfos Hydro MPC BoosterpaQ® is a fully-integrated and compact pressure-boosting system that offers multiple configurations - with up to six pumps in parallel - to accommodate industrial applications. The new CU 352 intuitive graphical interface controller makes the system user-friendly, while ensuring efficient operation. Using actual pump-curve data, it helps to optimize energy consumption by controlling/staging the number of pumps in operation, as well as the speed of the individual pumps, in order to continually adjust the performance of the system to variations in demand.
Grundfos Pumps Corporation
us.grundfos.com
Ball valves
Actuated 3-piece stainless steel ball valves from Valtorc International are available with electrical or pneumatic actuators for full automation. Valve sizes range from 1/4" to 4" in NPT (threaded), socket or butt-weld connection ends, and ISO mounting assures a proper fit for actuation. With a swing-out design for easy maintenance, the valves are also available in 2- or 3-way configurations and are available in full port flow patterns up to 4". Available end connections include threaded, socket weld, butt-weld and flanged.
Valtorc International USA