Products & Services: Pipe
Collection of pipes, piping products and services.
Mar 2nd, 2013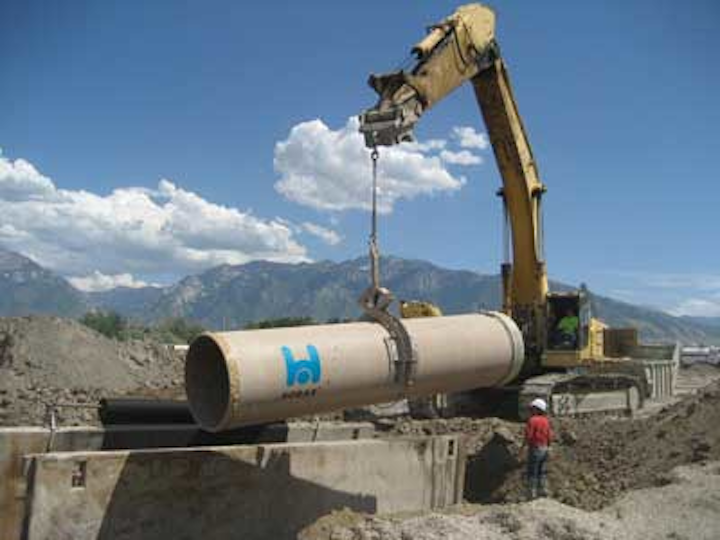 CCFRPM pipe
Hobas pipe is suitable for virtually every installation method of new construction and rehab. The centrifugally cast, fiberglass-reinforced, polymer mortar pipe is inherently corrosion resistant and lasts 100 years or more. Leak-free, push-together joints reduce installation time and costs. Key applications are sanitary and storm sewers, corrosive environments and potable water. Sizes range from 18" to 126" for both pressure and gravity applications.
Hobas Pipe USA
www.hobaspipe.com
---
Expansion joints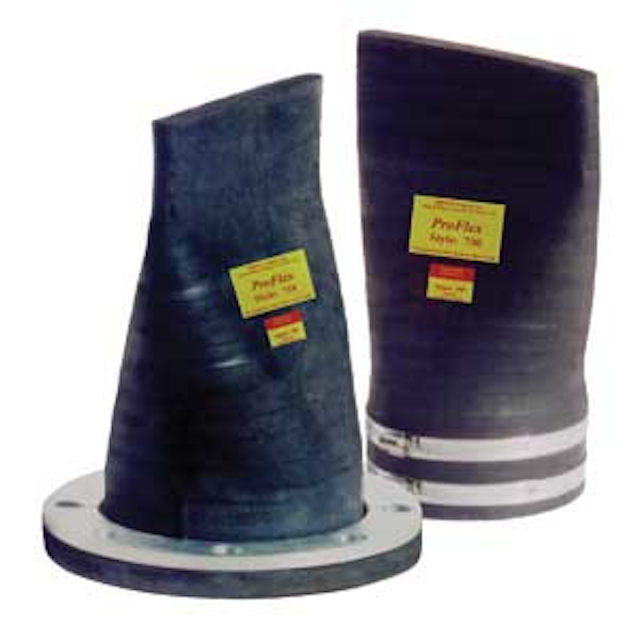 Proco is recognized for its ability to supply expansion joints, duckbill check valves and wall penetration seals for any pipe project. Rubber joints are installed whenever pipes are mating to valves, pumps and other locations where there may be unrestrained pipe movement. The ProFlex™ duckbill check valves are often used as overflow and backflow preventers as well as providing diffusion capabilities.
Proco Products
www.procoproducts.com
---
Marking tapes

AA Thread Seal Tape now carries a variety of underground detectable marking tapes. This solid aluminum foil core tape is used for protection, location and identification of underground utility installations. It is beneficial because it can prevent the dangers of digging into buried lines of all types. The tape meets or exceeds all industry specs, and comes in a variety of bright colors that are fully APWA compliant. The tape is buried 18" or more above the utility. It is simple to relocate utilities by using a metal detector and its bright and metallic coloring makes it easy to spot when digging.
AA Thread Seal Tape Inc.
www.aathread.com
---
Thermoplastic pipe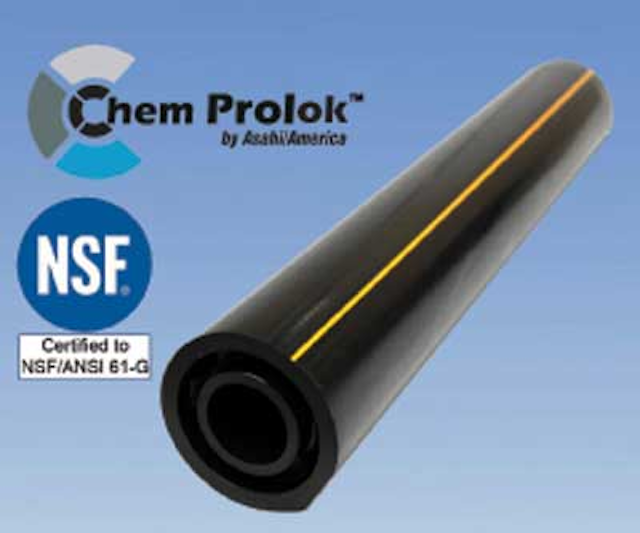 Asahi/America has expanded its family of thermoplastic double wall piping systems to help meet EPA requirements for underground chemical transfer. Chem Prolok™ has been certified by NSF to NSF/ANSI 61-G to be safe for drinking water. Made of the highest stress crack resistant PE resin, the pipe offers broad chemical resistance. Typical applications include water and wastewater treatment chemical feed systems, acids, caustics, sodium hypochlorite, mixed chemicals, compressed gasses and process piping, pressure or drainage.
Asahi/America Inc.
www.asahi-america.com
---
Lining systems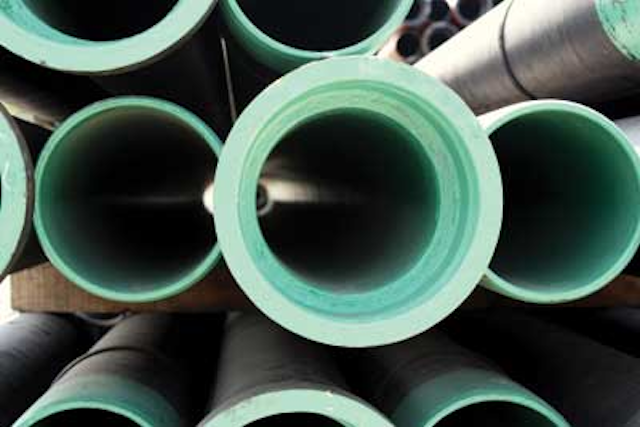 Tnemec's Series 431 Perma-Shield® PL is a high-performance, ceramic-modified epoxy lining for ductile iron and steel pipe. Formulated for the most aggressive sewer environments, it offers advanced permeation, abrasion, and chemical resistance. It can withstand 2500 psi hydrocleaning, and its light green color makes it easy to inspect.
Tnemec Co. Inc.
www.tnemec.com
---
CIPP system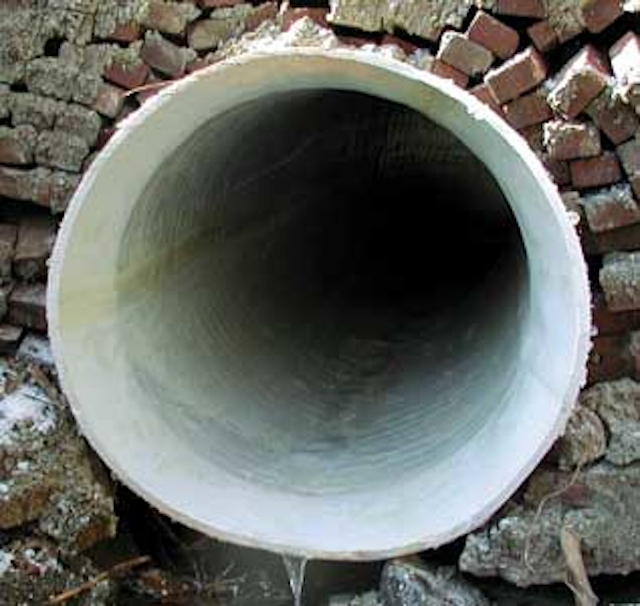 Inliner Technologies offers cured-in-place pipe renewal systems for pipes and culverts ranging in diameter from 4" to 120". The company's licensees are contracted by municipalities and industrial companies to renew storm, waste, and process sewer piping that has been damaged by corrosion and/or structural deterioration. With its focus on customer service and innovation, Inliner has installed over 14 million feet of lining in the U.S. and Canada since 1989.
Inliner Technologies
www.inliner.net
Products & Services: Pipe
---
Ductile iron pipe
The new NXT DDP product line from U.S. Pipe takes advantage of technology advancements to provide better joint deflection, pumping costs, and corrosion protection, when compared to previous water transmission systems. Allowing joint deflection up to seven degrees the NXT gasket is available in both restrained and non-restrained versions. The unique design allows lower insertion forces than previous "push-on" gasket designs. Taking of advantage of recent developments in casting technology, the NXT DDP system allows the pipe wall to be thinner than previously available, which reduces weight and increases the inside diameter, allowing greater flow and reduced pumping cost.
US Pipe and Foundry Co.
www.uspipe.com
---
PVC pipe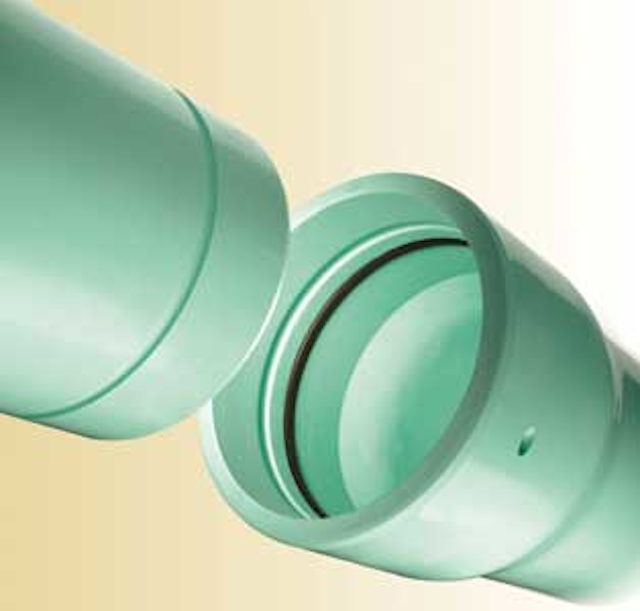 CertainTeed has expanded its Certa-Lok C900 restrained-joint PVC pipe product line to include an integral bell design option. The company also added a 14" diameter option to its line of Certa-Lok C905 RJ restrained-joint pipe to meet the growing industry demand for larger size water and sewer pipe system applications. The company also offers the CertaFlo GreenLine PVC sewer pipe, which is optimized for trenchless installation or repair of on-grade gravity sewer systems. The pipe holds its grade due to the superior stiffness of PVC and conforms to ASTM D2241.
CertainTeed Corp.
www.certainteed.com
---
HDPE pipe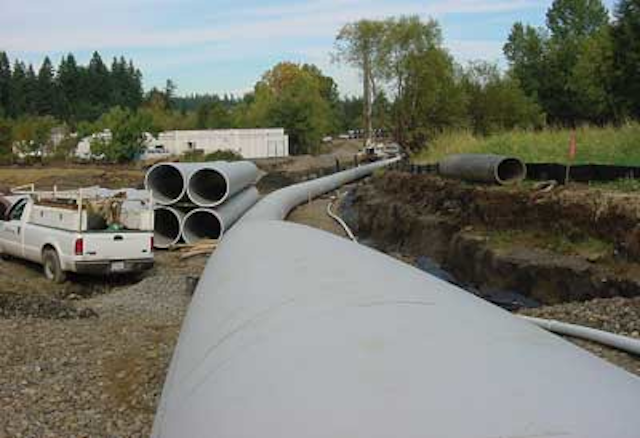 PolyPipe® has introduced LightView™ Plus HDPE pipe for forced main applications. Its specially formulated gray color allows inspection of the pipe interior via CCTV monitoring. The pipe is flexible enough to easily bend around obstacles and under roads, and is well suited for both open-cut and HDD installations. It is manufactured with high performance polyethylene resin, provides superior fatigue resistance, is resistant to corrosion, abrasion, and chemical attack, and suffers no damaging effects from freeze-thaw cycles.
PolyPipe Inc.
www.polypipeinc.com
---
Portable CCTV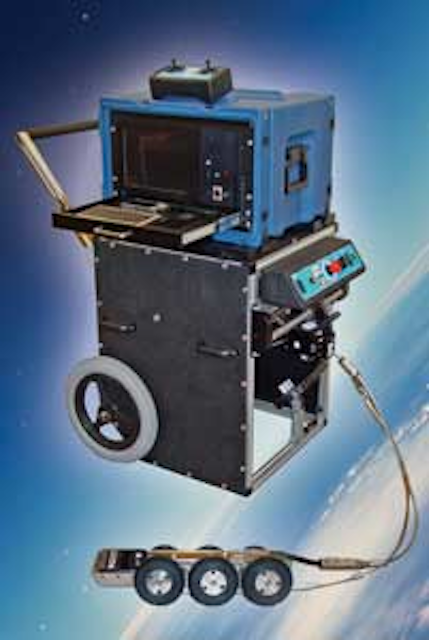 Cues offers various self-contained portable systems for CCTV inspection. Portable systems are available with the functions found in a truck-mounted system, but have the ability to achieve easement access and can be wheeled off-road for maximum versatility and mobility. Users can perform inspections and surveys of pipelines, wet wells, manholes, sewer treatment plants, steam generators, tanks, vessels, and other areas that are difficult to reach. The fully-integrated portable CCTV inspection systems feature the latest in digital control and diagnostic technologies.
Cues Inc.
www.cuesinc.com
---
Pipe supports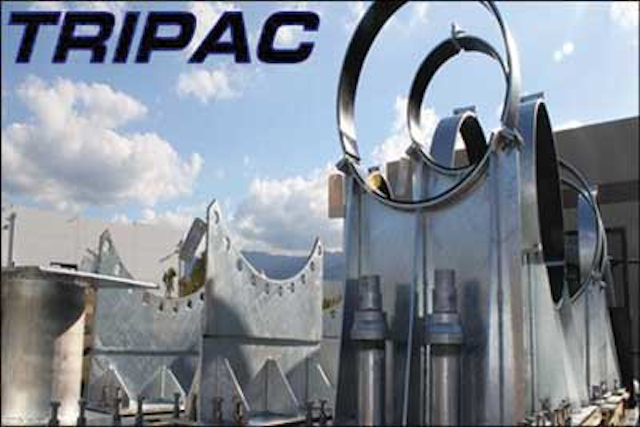 TRIPAC offers a complete line of pipe supports and struts to accommodate applications in the drinking water and wastewater markets. Both pipe supports and struts are available in carbon steel, T-304 and T-316 stainless steel. Carbon steel products are available in plain, electro-galvanized and hot dipped galvanized finishes. Custom fabrication is also available along with engineered pipe support design and calculations upon request. The company also offers a large selection of bolts, nuts, gaskets, Denso petrolatum wax tape and Copperhead tracer wire.
TRIPAC
www.tripaconline.com
---
Pipe restraint products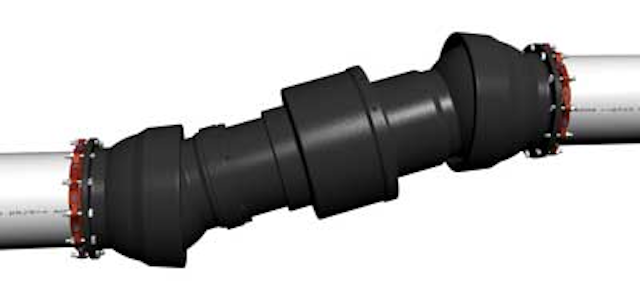 The two newest products from EBAA Iron are the Mega-Stop PVC Bell Protection System and Series 1900 PVC Restraint Systems. The bell protection device facilitates quick, accurate, proper assembly of PVC pipe joints. It reduces damaging stresses in pipe joints caused by over-insertion, and incorporates an ERS to allow for pipe expansion and contraction.
EBAA Iron
www.ebaa.com
More WaterWorld Issue Articles
WaterWorld Articles Archives