Sustainable and Durable
Ductile Iron Pipe Works - For Utilities and Mother Nature
Dec 1st, 2015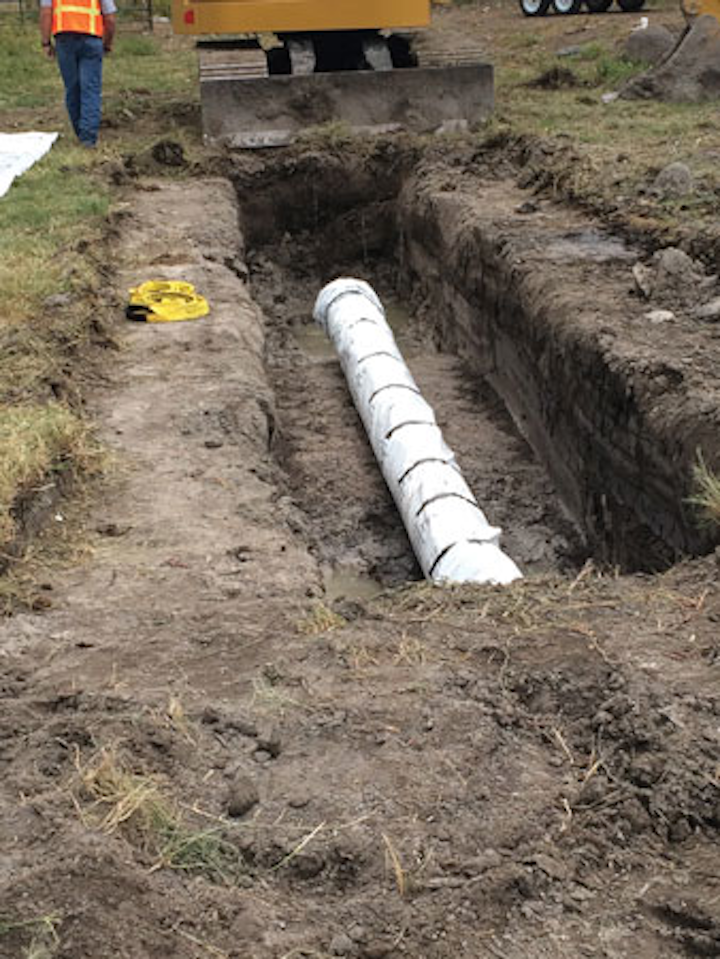 By L. Gregg Horn
More than a century ago, dedicated American engineers installed cast iron pipe as a foundation for the country's water systems. This strong, safe, and reliable product has stood the test of time, lasting decades longer than anyone might have expected. It has served us well and has given us a standard by which we measure success.
This standard continues. Modern ductile iron pipe is designed to provide a minimum average service life of 100 years and is an environmentally friendly product for many other reasons, including its extremely high recycled content and in the energy saved when pumping water through it. At the end of the day, sustainability genuinely matters in our industry. It means having an iron-strong commitment from start to finish during the production process and beyond, protecting the people who make the pipe, those that live in the communities where the pipe is made, and those who use the pipe. It also means continually seeking to improve.
It is no secret that our aged infrastructure is one of the major concerns facing municipalities around the country. The numbers are impressive: Reports from several studies indicate the need to spend billions of dollars to renew our water and wastewater infrastructure before it becomes a crisis of health and supply, and ductile iron pipe stands ready to continue the outstanding service we have come to expect.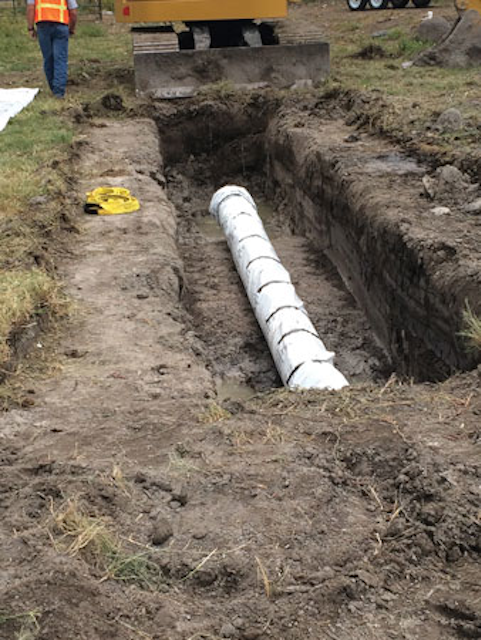 The ductile iron pipe industry is fully committed to sustainability, and that commitment is evident at every step of the process. The manufacturers who comprise the Ductile Iron Pipe Research Association (DIPRA) view sustainability as a necessary concern, not just for our customers but also their employees, communities and the environment at large. Our goal is to ensure 100% compliance with all established environmental, health, and safety guidelines at all times and to work consistently to improve our environmental, health, and safety performance.
Sustainability isn't simply a buzzword. For the ductile iron pipe manufacturers of DIPRA, sustainability is a constant and ongoing commitment to fully understand the impact its manufacture has on the environment and to identify ways to improve. Our industry's commitment often includes setting standards that are greater than those set by regulatory agencies in order to ensure, going forward, that the manufacture of ductile iron pipe continues to be a healthy, safe process.
Made from 95 percent recycled steel and iron, its manufacture turns products that have served their useful lives into new ductile iron pipe. From the time the scrap metal becomes a molten mix to the moment the pipe is shipped, quality control of the metal and the process is tightly managed. Samples of every batch of pipe are tested for strength and dimensional compliance with ASTM and AWWA standards. And the waste products are measured and controlled to ensure regulatory compliance. As a result, ductile iron pipe is the most trusted and reliable material available today.
Pipe corrosion is also a concern when considering the long-term viability of pipe materials. Controlling corrosion has been a topic of research by the ductile iron pipe industry for nearly 90 years. As a result, we know that corrosion is easily and economically controlled using proven technologies. For more than 55 years, polyethylene encasement has provided a successful solution against pipe corrosion. Today, DIPRA recommends the use of V-Bio® enhanced polyethylene encasement, which builds on the success of traditional polyethylene encasement by adding a corrosion inhibitor and an antimicrobial component to actively control corrosion in the most aggressive soil environments. Polyethylene encasement has been proven to be just as effective and more economical than the other methods of corrosion control for iron pipe, and the installation of polyethylene encasement is simple and easy.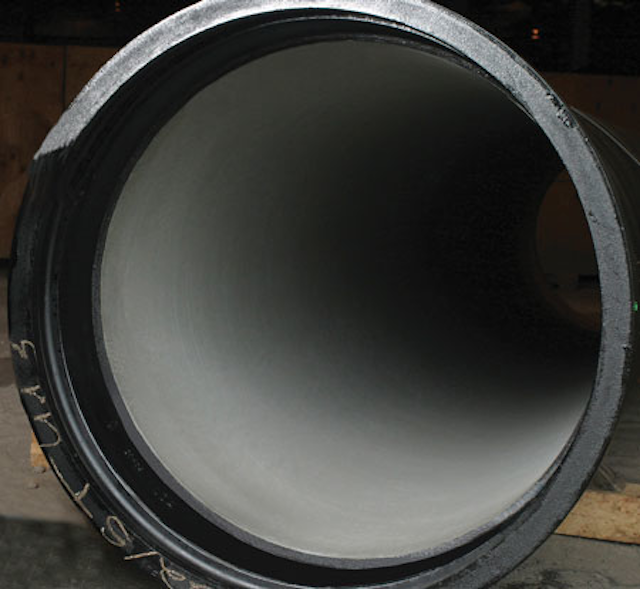 Water pipeline with the same nominal size may have different inside diameters, which can affect the amount of energy required to deliver water to consumers. The stronger the pipe material, the greater the inside diameter - and the less energy required to deliver water to consumers.
V-Bio enhanced polyethylene encasement is composed of three co-extruded layers of linear low-density polyethylene film, with the inside layer being a proprietary blend of an antimicrobial additive to protect against microbiologically influenced corrosion and corrosion inhibitor to control galvanic corrosion. The resulting product is a single 8-mil thick layer of polyethylene that meets the requirements of ANSI/AWWA C105/A21.5. V-Bio enhanced polyethylene encasement has undergone more than a decade of research with outstanding performance that promises to continue to provide superior corrosion protection for ductile iron pipe.
Ductile iron pipe has earned its reputation as an incredibly durable and long-lasting pipe material. Its inherent strength and conservative design philosophy make it the strongest and safest material on the market for water and wastewater projects. In addition, that great strength means that pumping through a ductile iron pipe instead of some other popular pipe materials will save energy - as much as a 38% savings in energy consumption. These energy savings mean less electricity is required, which translates into a reduction in carbon dioxide emissions.
When considering pipe materials for infrastructure projects, sustainability is a top of mind concern to consider. Increasingly, residents and business owners are demanding products that will meet the needs of the community without compromising future generations. The choice is clear - modern ductile iron pipe is an environmentally preferable pipe that is designed to last over 100 years and can offer energy savings while in service. At DIPRA, we believe that as long as people know the facts, there will be no question as to which pipe material is best suited to serve the water and wastewater infrastructure needs of our communities for years to come.
---
About the Author: L. Gregg Horn is Vice President-Technical Services at the Ductile Iron Pipe Research Association (DIPRA). To learn more, visit www.DIPRA.org.
More WaterWorld Current Issue Articles
More WaterWorld Archives Issue Articles