Products & Services: Pipe
The Series 3800 Mega-Coupling from EBAA Iron is a restrained coupling for similar and dissimilar pipe materials.
Oct 1st, 2010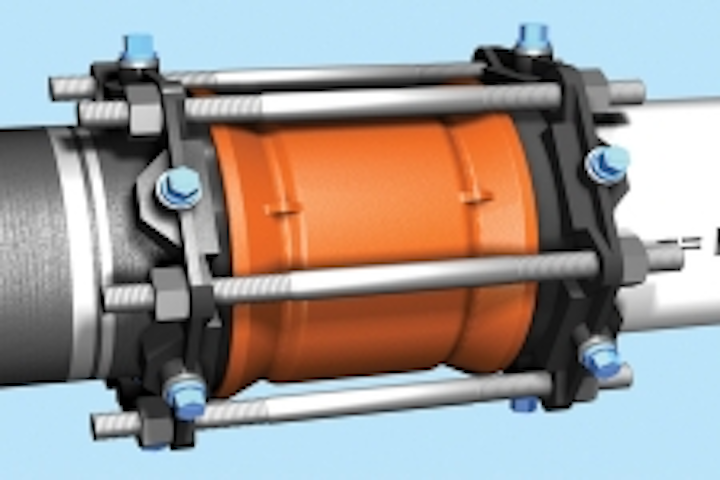 Retrained coupling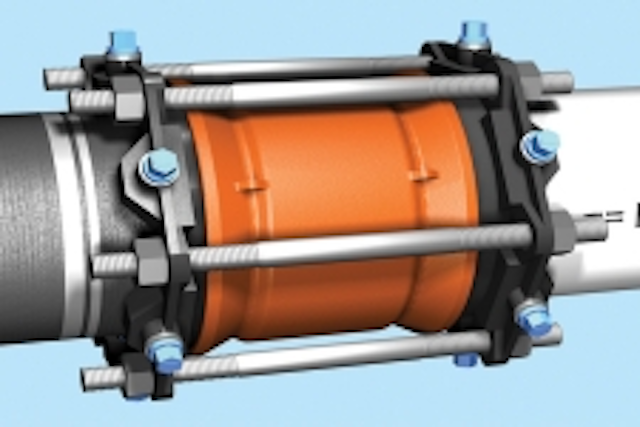 The Series 3800 Mega-Coupling from EBAA Iron is a restrained coupling for similar and dissimilar pipe materials. It can restrain and couple either or a combination of ductile iron pipe, steel pipe, AWWA PVC C900 PVC pipe, IPS O.D. (Class) PVC pipe, and HDPE pipe. The 3800 is an economical alternative to harnessing of unrestrained repair type couplings. It is available in sizes 4" through 12".
EBAA Iron Inc.
Eastland, TX
Tel: 800-433-1716
Web: www.ebaa.com
Circle No. 278 on Reader Service Card
Inside drops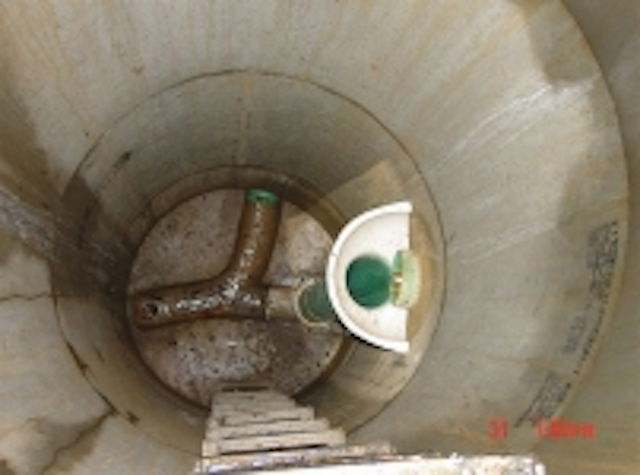 Inside Drops for Sanitary Sewers, available from Reliner/Duran, eliminate outside drops in manholes, clean up failed inside drops and are suited for stormwater drops and in wet wells. The company also offers compact, low-profile Drop Bowls and Stainless Pipe Supports that simplify cleaning while providing full access to areas below.
Reliner® /Duran Inc.
Lyme, CT
Tel: 800-508-6001
Web: www.reliner.com
Circle No. 280 on Reader Service Card
Pipe products
ISCO Industries has launched a new and interactive website featuring a technical library, products and services information, and animations of various pipe fusion and installation procedures. Popular features from the previous website are still in place including the ability to download the full ISCO Industries high-density polyethylene pipe (HDPE) product catalog, fusion manuals (both English and Spanish) and sample specifications.
ISCO Industries
Louisville, KY
Web: www.isco-pipe.com
Circle No. 281 on Reader Service Card
Joint restraints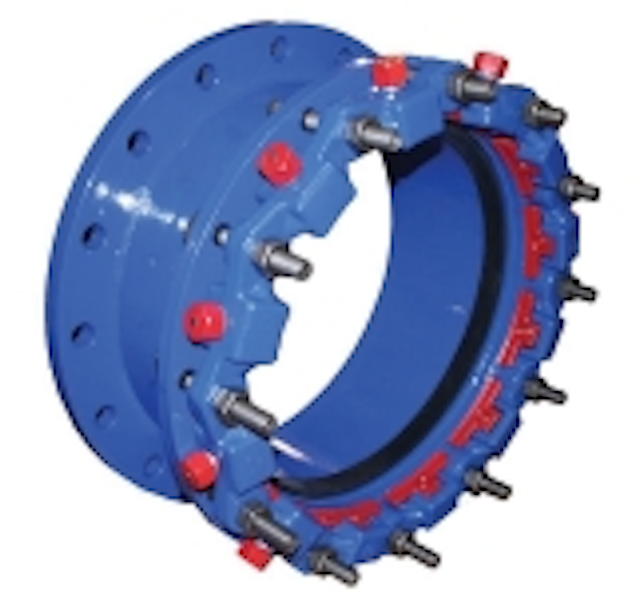 Smith-Blair has added the Flange-Lock to its joint restraint product line. The product is a mechanical joint flanged coupling adapter with a Cam-Lock™ joint restraint. It can be used to connect and restrain flanged to plain end pipe. These are particularly useful when piping water and wastewater treatment plants. The adapter allows the pipe to completely pass through for easier installation.
Smith-Blair Inc.
Texarkana, AR
Tel: 870-773-5228
Web: www.smith-blair.com
Circle No. 282 on Reader Service Card
Universal pipe cutters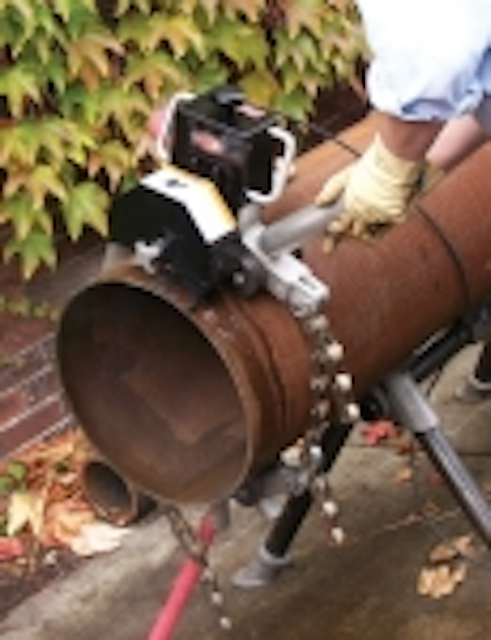 With different blades, Reed's UPCs cut 6" - 48" steel, ductile iron, cast iron, clay, concrete, PVC or PE pipe in one revolution. These pneumatic powered cutters are lightweight, easy to set up and use. They are fast cutting, require only 12" clearance around the pipe, provide a square cut, and can be used underwater. UPC616 ships in a steel toolbox with a three gallon steel water tank. UPC636 and UPC648 come in a steel toolbox with a seven gallon, stainless steel water tank and cart.
Reed Manufacturing Co.
Tel: 800-666-3691
Web: www.reedmfgco.com
Circle No. 279 on Reader Service Card
Pipe products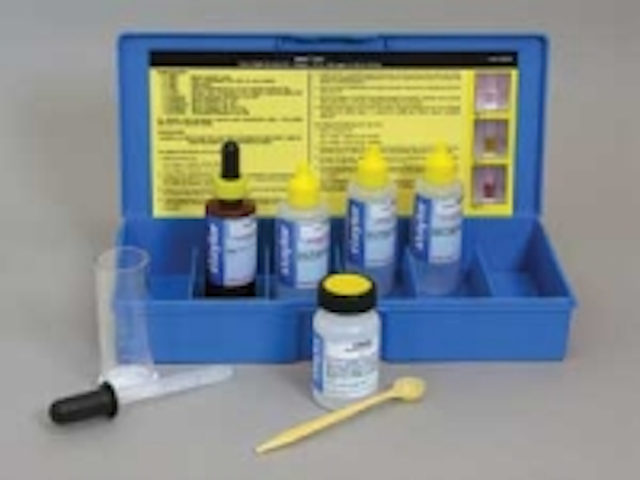 Flowtite® filament-wound pressure pipe and Meyer® polymer concrete pipe products are offered by U.S. Composite Pipe South. Flowtite filament-wound pressure pipe products are produced in diameters from 12" to 156", and depending on application may range in length from 16' to 40'. The pipe has proven effective for non-corrosive pipeline systems for direct bury, slipline and penstock projects, for gravity pressure/sewer, raw water, potable water and other industrial applications. Meyer polymer concrete pipe is available in a range of diameters from 18" to 102", in standard 10' sections. This non-corrosive product is ideally suited for micro-tunneling and jacking jobs.
U.S. Composite Pipe South
Zachary, LA
Web: www.uscpsouth.com
Circle No. 283 on Reader Service Card
Pipe liner
Insituform Technologies offers the InsituMain™ system, a cured-in-place pipe for pressure pipe rehabilitation. The lining system is an AWWA Class IV fully structural CIPP product suitable for all potable and non-potable pressure pipes. The liner was designed to handle the internal pressure and external load requirements of pressure pipe. It has been tested to ANSI/NSF 61 requirements. The system has a polyethylene layer on the inside pipe surface that increases the pipe's smoothness, reduces surface friction, minimizes reduction in flow, and provides an additional corrosion barrier for the pipe.
Insituform Technologies Inc.
Chesterfield, MO
Tel: 636-530-3329
Web: www.insituform.com.
Circle No. 258 on Reader Service Card
Pipe cutting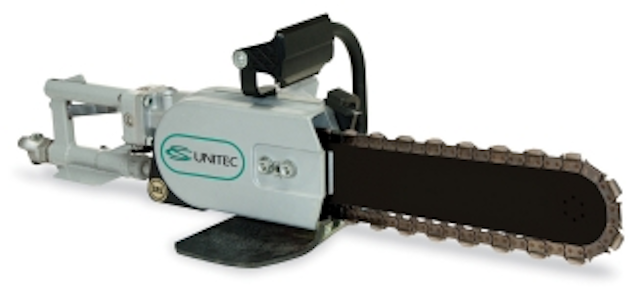 CS Unitec's PowerGrit Air Chain Saw is suited for utility, municipal, construction and industrial pipe cutting applications. It has a cutting capacity of up to 20" diameter and can be used to cut ductile iron, cast iron, PVC, and HDPE pipe. The saw offers significant advantages over conventional gasoline cut-off saws using abrasive blades. It allows the user to cut from one side, which reduces the need for excavation. Special patented diamond segments grind rather than tear the material which reduces vibration and eliminates kickback. Pneumatic power eliminates the exhaust fumes associated with conventional saws, especially in confined spaces.
CS Unitec Inc.
Norwalk, CT
Tel: 800-700-5919
Web: www.csunitec.com
Circle No. 257 on Reader Service Card
Engineered steel pipe systems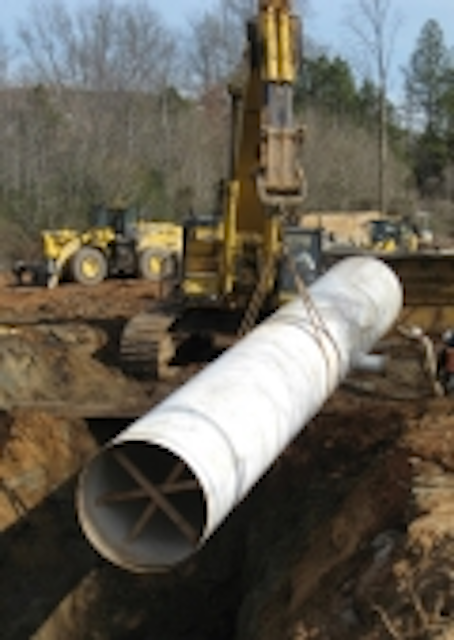 Pipe solutions customized to suit each project's requirements are available from Northwest Pipe through its Performance-Based Design program. The engineered steel pipe systems offer high strength with low weight and a flexible design that features bottle-tight joints that don't require perfect trench conditions to maintain their watertight integrity. Steel pipe is available in a variety of protective linings and coatings for a corrosion protection system that will extend the service life of any pipeline.
Northwest Pipe Co.
Vancouver, WA
Tel: 800-989-9631
Web: www.nwpipe.com
Circle No. 260 on Reader Service Card
PE pipe fusion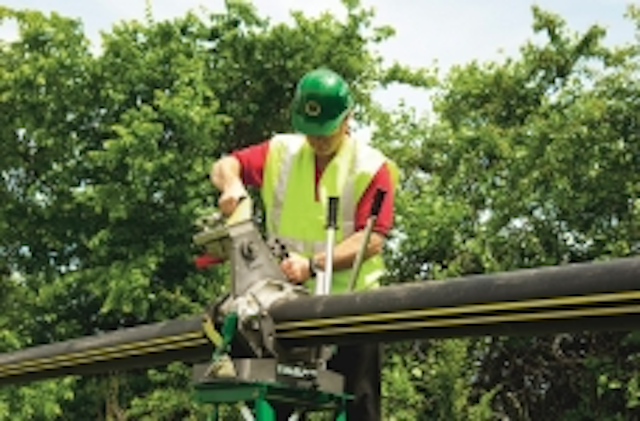 The new PitBull® 26 fusion machine from McElroy can fuse a variety of pipe sizes in the 2" IPS through 6" DIPS range. The machine features the company's Centerline Guidance System, a semi-automatic locking cam, hard anodized aluminum wear surfaces for corrosion resistance and thrust-bearing-equipped clamp knobs that minimize the torque required to clamp and round the pipe for fusion operations.
McElroy
Tulsa, OK
Tel: 918-831-9286
Web: www.mcelroy.com
Circle No. 284 on Reader Service Card
CCTV main inspection
The Pressure Pipe Inspection Co. has introduced a CCTV tool capable of inspecting up to 6,000 feet of an operating water main. The video capability is the latest tool to be added to the Sahara® platform, which already includes leak and gas pocket detection. The video tool gives utilities the ability to see inside large diameter, pressurized water pipelines without shutdown or dewatering. The CCTV video tool can be used for a number of applications including locating lost line valves, investigating unexplained flow conditions and locating debris and partial blockages. The tool is inserted into a live pipeline through a standard two inch or larger tap. Tethered to the surface, the CCTV camera is pulled by the flow of the water, transmitting real-time video data from inside the pipeline.
Pressure Pipe Inspection Co.
Mississauga, ON
Tel: 905-624-1040
Web: www.ppic.com
Circle No. 259 on Reader Service Card
Water loss control products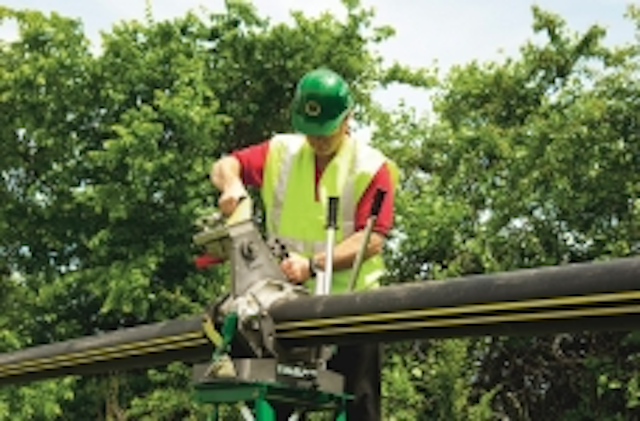 ADS has introduced a line of water loss control products for leak detection and flow measurement. The instruments form an integrated approach to system monitoring and leakage control for water distribution networks. They include leak locaters, flow measurement, and data logging systems. The products feature the company's Enigma, a digital logging correlation system for determining the location of leaks in buried pipes. Noise logging and noise correlation are combined into one operation to provide improved operational efficiency and optimum performance for challenging leak detection and water loss control.
ADS LLC
Huntsville, AL
Tel: 800-633-7246
Web: www.adsenv.com
Circle No. 261 on Reader Service Card
Pressure pipe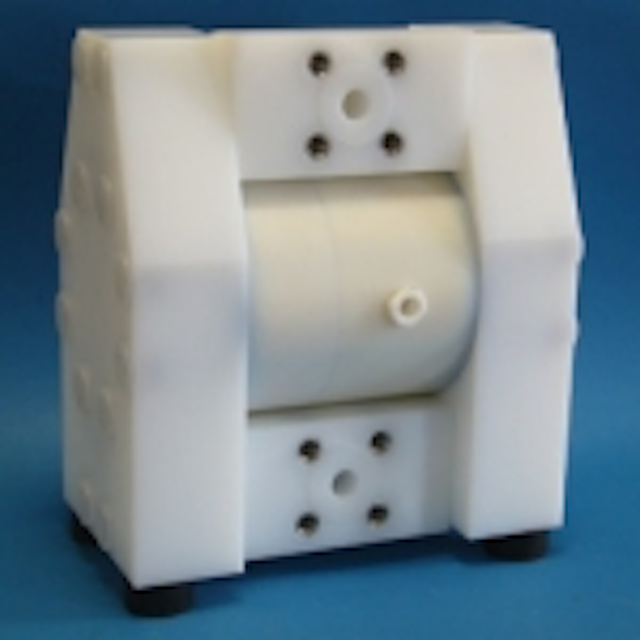 Ultra Blue PVCO pipe, available from JM Eagle, is designed for use in potable water and force main systems. Molecularly oriented for a wall that's four times stronger than conventional PVC at half the thickness, it also features a larger interior diameter for improved performance. With a higher cyclic fatigue strength and greater impact strength, the pipe is crush resistant, non-corroding, durable and leak-resistant. It delivers HDB of 7,100 psi vs. HDB of 4,000 psi of conventional PVC pipe. Because of its smooth wall, light weight and larger interior diameter, the pipe reduces energy needed for pumping and simplifies installation
JM Eagle
Tel: 800-621-4404
Web: www.jmeagle.com
Circle No. 256 on Reader Service Card
Pipe inspection system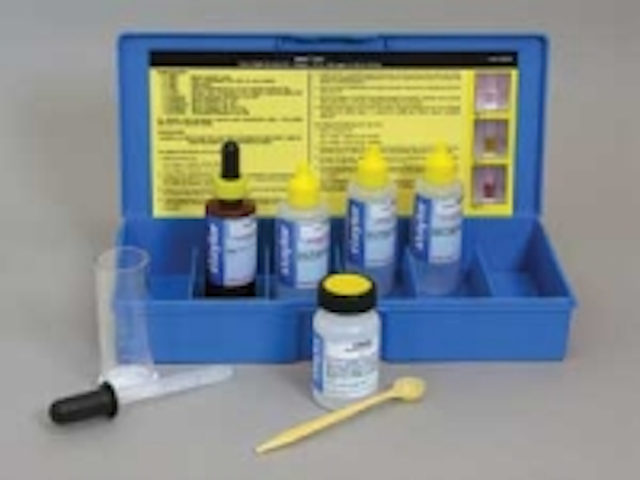 Using a combination of laser profiling, underwater sonar profiling and high-resolution HDTV imaging, the Flyeye pipeline inspection system from Cues collects and processes data on internal pipeline conditions including debris level, ovality, H2S erosion, lateral location, and damage without requiring flow diversion, flow interruption, or manhole ring removal. Reports and video images provide a complete data package to rank risk and evaluate defect severity.
Cues Inc.
Tel: 800-327-7791
Web: www.cuesinc.com
Circle No. 285 on Reader Service Card
Pipe lining system
Reline America has introduced its new Blue-Tek/AR3™ UV GRP CIPP liner. This state of the art technology uses various technical fabrics to create a liner with both incredible strength and a near frictionless veneer for improved wastewater flow and abrasion resistance. The liners are wetted out in a quality controlled manufacturing facility in order to provide liner consistency.
Reline America
Tel: 866-998-0808
Web: www.relineamerica.com
Circle No. 287 on Reader Service Card
Root control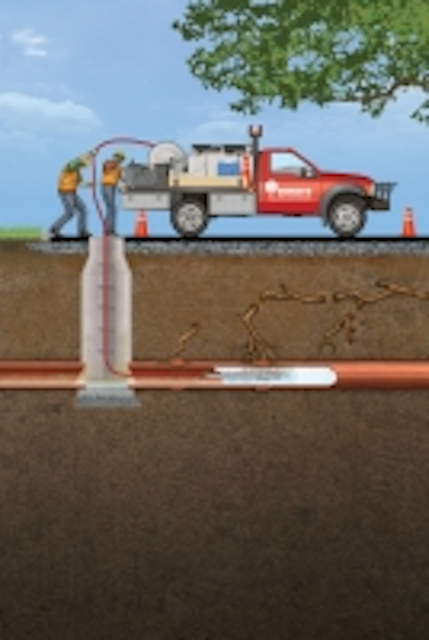 Duke's Root Control is a full-service root control company. Through application of its proprietary herbicide, Razorooter II, over 2,000 U.S. municipalities have benefited from extended pipe life, reduced SSO occurrences, and maximized asset value. The company can customize a root-control program that integrates CMOM into each municipality's O&M plan.
Duke's Sales & Service
Syracuse, NY
Tel: 800-447-6687
Web: www.dukes.com
Circle No. 288 on Reader Service Card
Pressure piping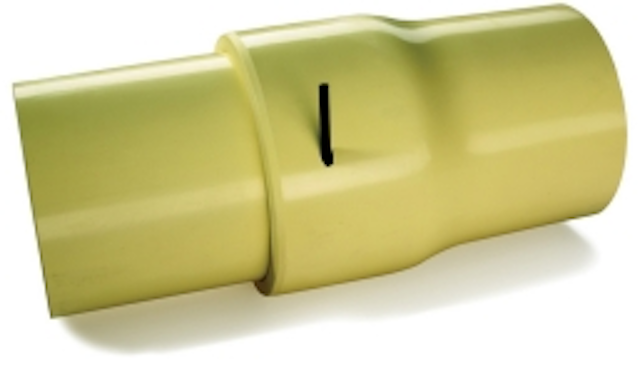 Certa-Lok™ Yelomine is a PVC pressure piping system featuring high impact strength and ultraviolet protection, making it suitable for above-ground and buried applications. With its easy-to-assemble, high-strength restrained-joint design, the pipe can be used in applications like trenchless construction where conventional gasketed joints would pull apart.
Certainteed
Tel: 866-284-7473
Web: www.certainteed.com
Circle No. 289 on Reader Service Card
Internal joint seal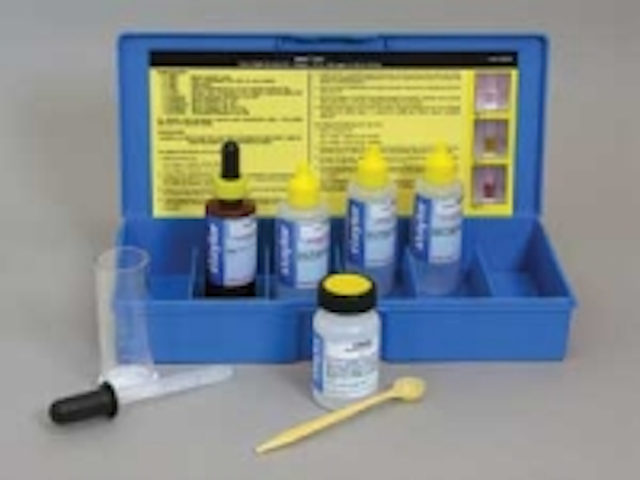 Miller Pipeline's Weko-Seal is used to internally resolve joint leakage, punctures and crack repairs in pipelines ranging in diameter from 18" and larger. All installations are completed by the company's experienced confined space technicians. This man-entry repair system is a flexible rubber leak clamp that ensures a noncorrodible, bottle-tight seal around the full inside circumference at every installed location.
Miller Pipeline Corp.
Tel: 800-428-3742
Web: www.millerpipeline.com
Circle No. 286 on Reader Service Card
More WaterWorld Current Issue Articles
More WaterWorld Archives Issue Articles