Getting to the Finnish Line
For Finnish utility Pietarsaaren Vesi, reliable pumping equipment in wastewater operations is essential. ABB's variable speed drives secure water flow at a crucial unmanned pumping station.
Nov 1st, 2018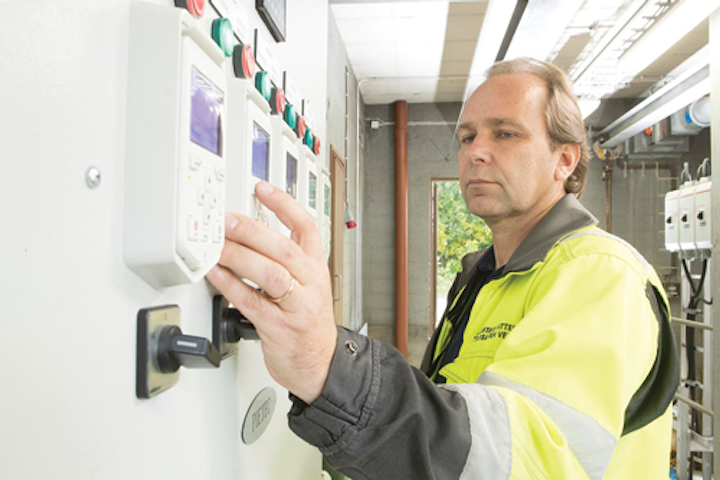 New variable speed drives ensure reliable water flow at unmanned pumping station
By James Chalmers
The collection and treatment of wastewater within communities must be managed with care and efficiency. Utilities, like Finland's Pietarsaaren Vesi, depend on automation to keep water flowing and ensure the wastewater process is managed with minimal risk of disruption.
Situated on Finland's west coast, the city of Pietarsaari is a small community of around 20,000 inhabitants. The responsibility for ensuring access to clean, high-quality water and reliable wastewater treatment lies with municipal utility Pietarsaaren Vesi. The utility treats about 7,000 cubic meters of raw water from the River Esse, approximately 8 km from the city center, for use as daily household water.
Once the water becomes wastewater, it is directed from Pietarsaari and nearby residential areas to the Alheda wastewater treatment plant. There are 17 wastewater stations in Pietarsaari, which forward sewage from households, industry and sewers to the main pump station. Wastewater tank trucks can also dump contents at the wet well on this site.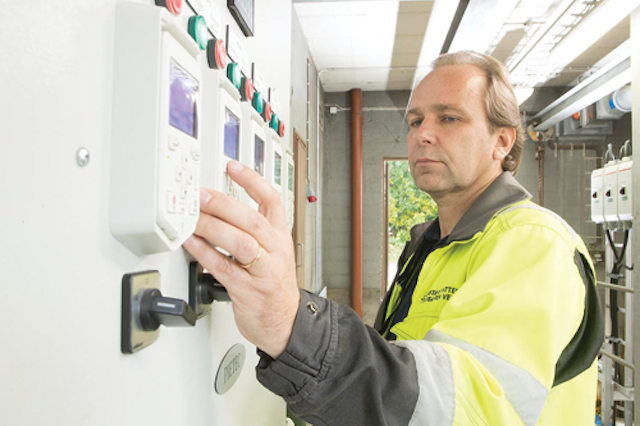 Reliability and ease of use are two of the main features that Pietarsaaren Vesi's Process Manager Mika Dahlman says he values in the plant's ABB drives. The built-in pump cleaning function is in regular use.
Reliable Wastewater Pumping is Essential
Around 80 percent of the area's wastewater — 3 million m3 a year — flows through this pumping station. To secure the flow, the company retrofitted existing variable speed drives to ABB's water-dedicated ACQ580 drives to ensure the five submersible pumps in the pump station tank are easily managed in a reliable and energy-efficient manner.
"It has to be reliable. In the worst case, raw wastewater would flow directly into the sea if levels rose too high in the pumping station," Mika Dahlman, process manager at Pietarsaaren Vesi, explained.
Andreas Ek, a specialist from technical support services company Pietec, who was in charge of installing and commissioning the new drives, agreed. "If we were to have a failure, we'd have problems. This is probably the most critical point of the wastewater system because almost all of the incoming water is routed through this pumping station," he said.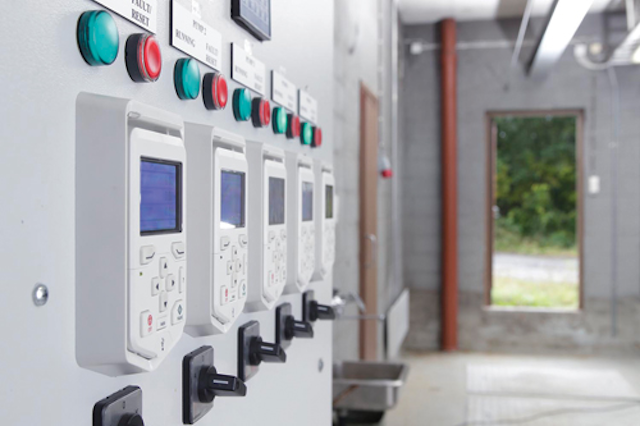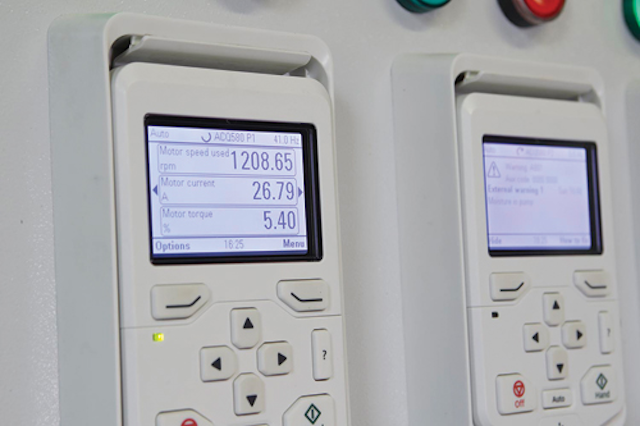 ABB's ACQ580 drive controls are designed to speak the operator's language with a clear, logical display menu and data that can be remotely accessed and monitored.
Optimizing Operations
Maintaining correct water flow at an unmanned operation is crucial. If one or more of the pumps fail or require maintenance, the others need to adjust their speed. Pietarsaaren Vesi always uses at least one pump and no more than four, leaving the fifth as backup. Each ABB ACQ580 drive automatically controls one pump and all five pumps are linked together to manage operations.
Rotation of the operation time of each pump helps ensure wear and tear is spread evenly over the entire system. This also increases energy efficiency by ensuring that the optimal number of pumps are operating at any given time.
"We very seldom have a demand for all five of the pumps," Ek added. "In regular use cases, there are one or two drives that are running, and the rest are acting as backup. They are working in level-control mode, with set levels at which the pumps start and stop."
Controlling and managing water levels is essential in maintaining a smooth flow. If the wastewater tank starts filling faster than normal — due to heavy rain for example — several of the pumps have to be activated at once to cope with the water level rise and prevent flooding. Flooding would cause costly downtime and could risk a wastewater spill with serious environmental damage to the nearby sea.
Around 80 percent of the local area's wastewater flows through a single unmanned pumping station, with five submersible pumps controlled by ABB's drives.
All wastewater pumping facilities face challenges with clogging. Over time, pump impellers used in wastewater applications can become clogged, lowering pump efficiency. In some cases, this can cause the pump to jam completely, which creates additional maintenance costs.
According to Dahlman, the new drives have a pump cleaning function that has especially improved operations by reducing the need for manual cleaning. This can be scheduled without interrupting the normal pumping duty during each start and stop of the wastewater pump. In addition to reduced downtime and lower manual cleaning costs, the drive also brings improved pumping efficiency, which lowers running costs.
Furthermore, a remote monitoring option to access drive data is essential at this unmanned station, lowering maintenance costs by reducing the number of routine site visits.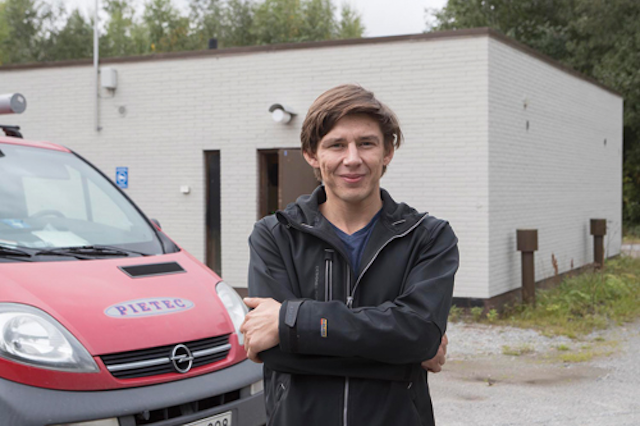 Andreas Ek of the technical support services company Pietec was impressed by the ease of installation and commissioning. He hasn't needed to make a service call at the pumping station since.
Ease of Installation and Commissioning Speed Up Work
The ACQ580 drives are designed to make commissioning, setup, operation, and access to valuable data easy. "This project was one of the easier projects I've worked on," said Ek. "It happened so fast. The commissioning and everything else just worked right off the bat."
The mechanical exchange took less than a day. Three drives were swapped first, while two of the legacy drives handled the pumping station. Once these were commissioned and operating, the remaining two were replaced.
"Previously you had a lot of parameters to go through to get a simple thing to work. The approach taken in these new drives is more similar to the smartphone approach — just plug and play, and you're ready to go," said Ek.
The drives are designed to speak the operator's language. "The layout of the drive display is easier to use. The menu is more logical, more clearly showing amps for voltage and current, rotation speed and direction, and other important data," said Dahlman.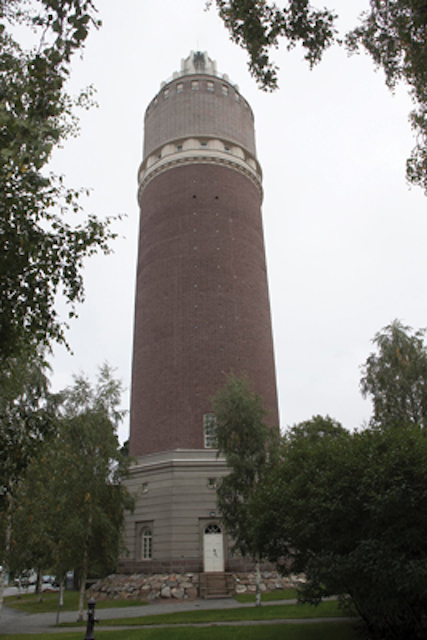 Pietarsaaren Vesi provides high-quality fresh water and reliable wastewater treatment for the municipality of Pietarsaari, a small community on the west coast of Finland with around 20,000 inhabitants.
Long-Term Dependability Lowers Costs
Despite the highly corrosive atmosphere in Pietarsaaren Vesi's main wastewater pumping plant, the drives have proven to be robust and reliable. "The main thing is that it works well in the damp, demanding conditions. That's what is important," said Dahlman.
Precise and reliable pumping operations ensure low energy consumption. Optimizing maximum torque used per ampere reduces energy drawn from the supply. The monitoring of pump operation and the fine-tuning of processes can then ensure optimal energy use.
Meanwhile, preventing leakage, managing harmonics, battling cavitation and facilitating anti-clogging are all ways to extend the pumping system's lifetime. These bring improved cost control by reducing the risk of unplanned downtime and making it easier to budget for maintenance.
All of these translate into increased long-term dependability, a key component in lowering the total cost of ownership of the entire pump system.
"I don't expect any problems with these drives," said Ek. "They've been running for nearly two years now and I have not needed to go to the site to look at anything, so that's a good sign that everything is just working."
About the Author: Since joining ABB in 2005, James Chalmers has held several managerial positions in R&D, sourcing, sales and product management. He currently works as the global water industry manager with a focus on helping utilities address challenges such as managing leakage, optimizing pump performance and increasing energy efficiency.
Circle No. 250 on Reader Service Card