Pump Controller Designed to Save Energy, Reduce Clogs
New functionalities in Grundfos' sewage pump controller, Dedicated Controls, ensure the lowest possible energy consumption and can help prevent the pumps from clogging.
Dec 1st, 2010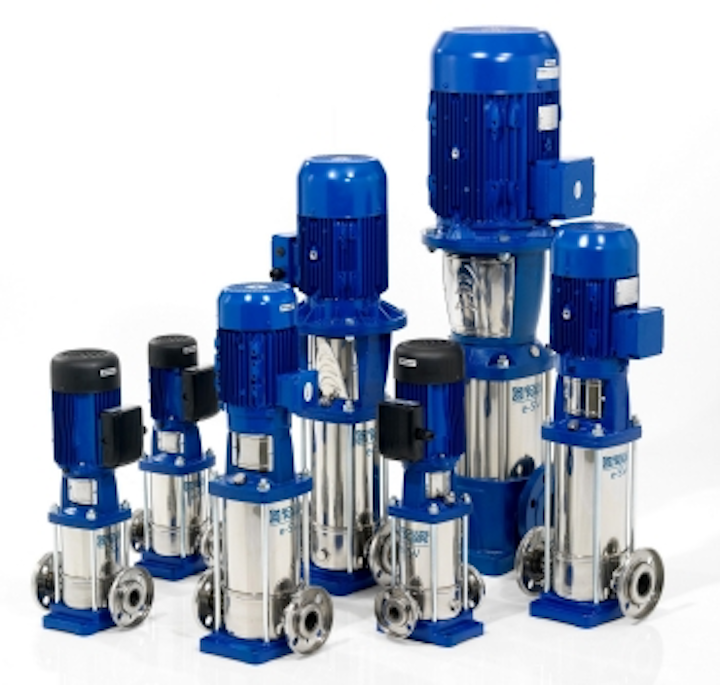 New functionalities in Grundfos' sewage pump controller, Dedicated Controls, ensure the lowest possible energy consumption and can help prevent the pumps from clogging. The controller can be used to control up to six pumps in a sewage pumping system.
To help lower energy consumption, the updated Dedicated Controls system continuously learns and adapts to duty conditions in the specific pumping system. The controller adapts pump speed in response to data from the variable frequency drive (Grundfos CUE) and a flowmeter. Specific energy consumption can also be provided by the electronic motor protection, Grundfos MP 204, which gives a continuous overview of pumping efficiency, enabling timely service and maintenance of pumps and mains.
Monitoring functions also include pumped volume and overflow durations. Communication options have been expanded to include SCADA and BMS communication using GSM/GPRS. Among other things, these options include a text messaging service that allows users to control and receive information on their mobile phones.
The new "Flush and Reverse" function prevents clogging caused by the increasing amount of the fibrous component and solids in sewage today. The anti-clogging function acts on any abnormal events to stop pumps from blocking, helping to avoid downtime.
Dedicated Controls has a number of free input/outputs for extra sensor inputs (e.g. temperature sensors) or extra relay outputs (e.g. valve operation). Set-up is intuitive via the graphic display or using the Grundfos PC tool, and no extra programming is required.
The large graphic display has proven to be popular with users. The display shows a visualization of the pumping station, making it easy to find the information required - and to adjust any settings. A Wizard function takes users through the different functions step by step.
The Dedicated Controls system reflects how Grundfos has moved from being primarily a pump manufacturer to become a wide-ranging developer of pumping systems and environmental technology.
"We have always designed our products with a focus on improving system performance," said Jens Skødt, Business Developer for Grundfos. "The main difference is that over the last decade, we have gradually started developing more and more system components ourselves."
Grundfos today offers prefabricated and customized pumping stations on any scale, including all fittings, valves and controls.
"The benefit for our customers is that our pumps, VFDs, and controllers are preprogrammed and optimized for working together. Everything fits together perfectly," Skødt said.
The Dedicated Controls system can be used with Grundfos' own PC tool created for on-site service as well as remote preparation, verification, and management.
"The PC tool can be used to set-up and commission a pumping station - and to create backups of settings and parameters. You can even send your settings via email to make commissioning simpler," Skødt said. "And once the station is up and running, the PC Tool offers a full set of functionalities - on-site or from a remote location."
For more information on the Dedicated Controls system and other water utility products offered by Grundfos, visit www.grundfos.com/water-utility.
More WaterWorld Current Issue Articles
More WaterWorld Archives Issue Articles