Product & Service: PIPE
The Grundoburst static pipe bursting system from TT Technologies can be used to burst and replace water and sewer pipe.
Mar 1st, 2008
Pipe bursting
The Grundoburst static pipe bursting system from TT Technologies can be used to burst and replace water and sewer pipe. The system can pull in a variety of replacement pipe including PVC, DIP, ABS, cast iron no hub soil pipe, cast iron bell and spigot soil pipe, fusion welded HDPE and VCP jacking pipe. Pulled by a hydraulic bursting unit, the cutter head's special cutting wheels split the host pipe. This system makes bursting ductile iron and steel pipe possible. In addition, several cutter head configurations are available for splitting VCP, PVC, ACP, cast iron and more. Patented Quicklock bursting rods are linked together not threaded.
TT Technologies
Aurora, IL
Tel: 800–533–2078
Web: www.tttechnologies.com
Circle No. 232 on Reader Service Card
Pipe supports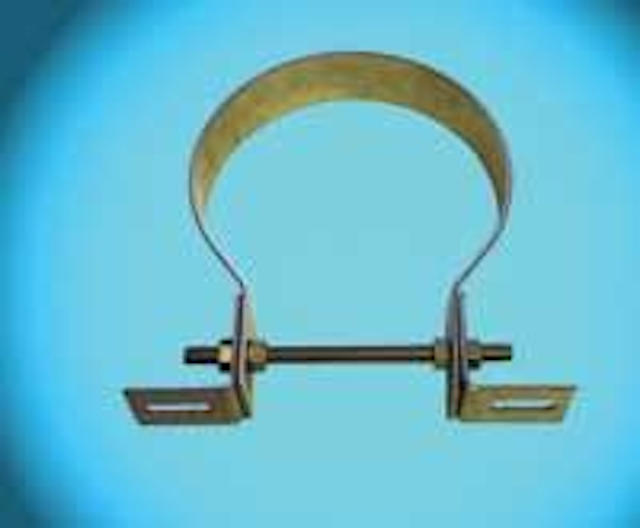 Click here to enlarge image
Pipe supports from Reliner®/Duran Inc. are easily installed adjustable clamping pipe brackets. They are made of non–corrosive 11 gauge 304 stainless and securely attach pipes to manhole walls and other surfaces with no protruding hardware. They are fully adjustable to fit irregular surfaces. The supports attach to the wall with 3/8" stainless steel bolts in non–corrosive shields.
Reliner®/ Duran Inc.
Lyme, CT
Tel: 800–508–6001
Web: www.reliner.com
Circle No. 235 on Reader Service Card
Pipe penetration sleeves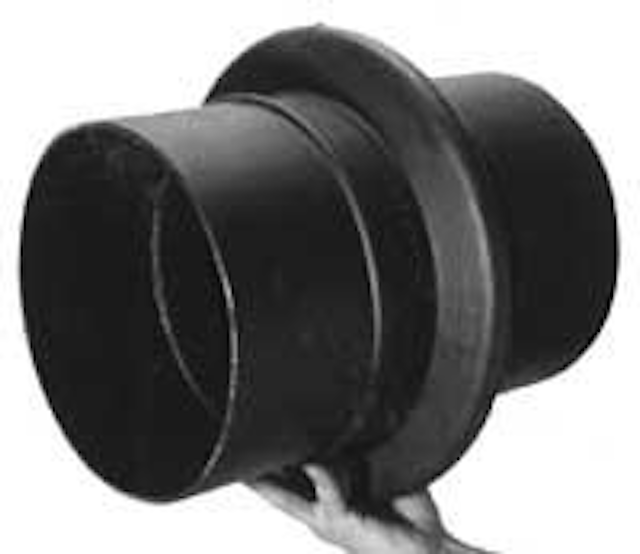 Click here to enlarge image
Century–Line® HPDE Sleeves are designed to protect pipes that penetrate concrete walls, floors, tanks or ceilings. The sleeves are sized to work with Link–Seal® modular seals. The sleeves are 1/8th the weight of steel sleeves, are easy for one person to install without the need for a hoist /crane and create hole diameters 2" to 25". Standard sleeve length is 16"; endcaps assist with positioning.
PSI–Thunderline/Link–Seal
Houston, TX
Tel: 800–423–2410
Web: www.linkseal.com
Circle No. 236 on Reader Service Card
Pipeline zoom camera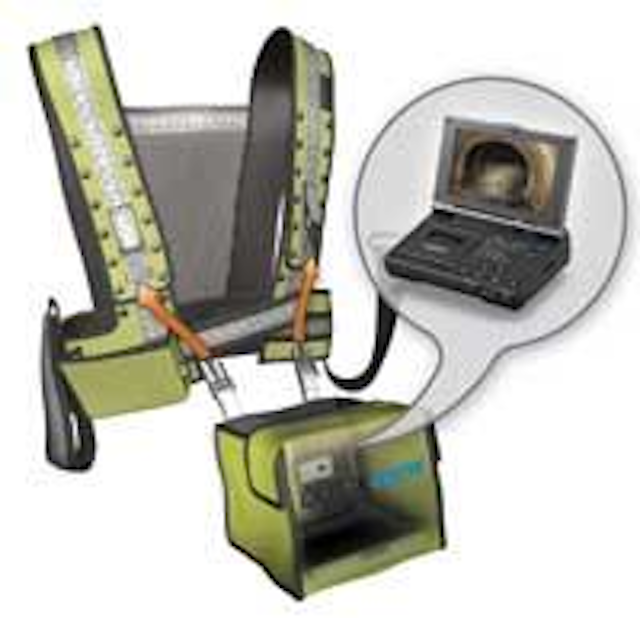 Click here to enlarge image
The QuickView pipeline zoom camera from Envirosight now allows municipalities, contractors and engineers to inspect a broader range of underground infrastructure, and to capture and display video at higher resolution. An extended targeting leg allows the camera to inspect drop lines (pipes entering a manhole from an elevated position) with precision and stability.
Envirosight LLC
Randolph, NJ
Web: www.envirosight.com
Circle No. 233 on Reader Service Card
Pipe lining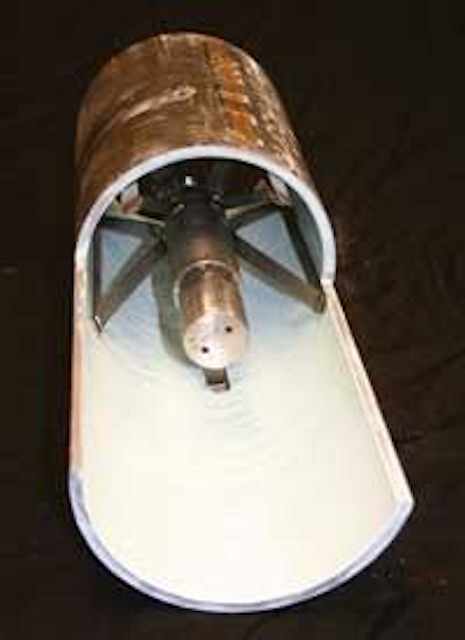 Click here to enlarge image
CuraFlo® offers two solutions for the repair and restoration of corroded potable water pipes. The company's Engineered Flow Lining System® restores ½" to 4" water supply pipes by using air pressure to dry, clean and then line pipes with a protective epoxy barrier. Its Spincast System™ restores 3" to 36" water, drain and process pipes by cleaning and then "spinning" epoxy onto the interior surface of the pipe. CuraFlo's epoxy is certified to ANSI/NSF Standard 61 for water temperatures up to 180°F.
CuraFlow
Tel: 888–428–7235
Web: www.curaflo.com
Circle No. 234 on Reader Service Card
Push on joint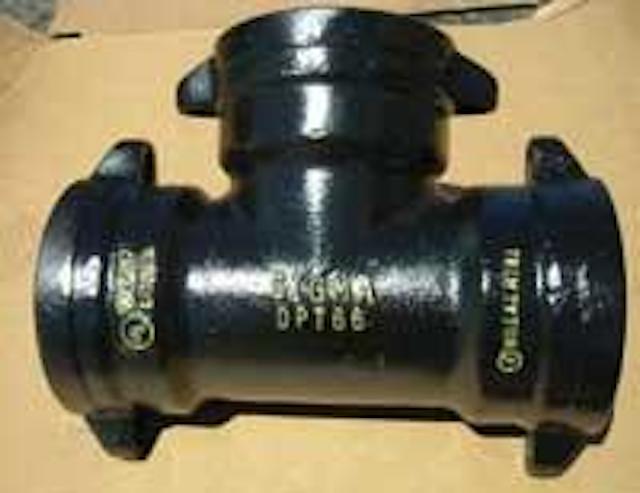 Click here to enlarge image
Sigma has added the Trim Tyton® push on joint, AWWA C153 fitting to its product line. Manufactured under license from the United States Pipe and Foundry Company in Birmingham, AL, the joint design offers a short body, ductile iron fitting which offers reduced weights and the strength of ductile iron coupled with the reliability of the Tyton joint design. The fitting bell uses the same design found on the pipe bells of many ductile iron pipe manufacturers.
Sigma Corp.
Cream Ridge, NJ
Tel: 800–999–2550
Web: www.sigmaco.com
Circle No. 245 on Reader Service Card
Manhole lining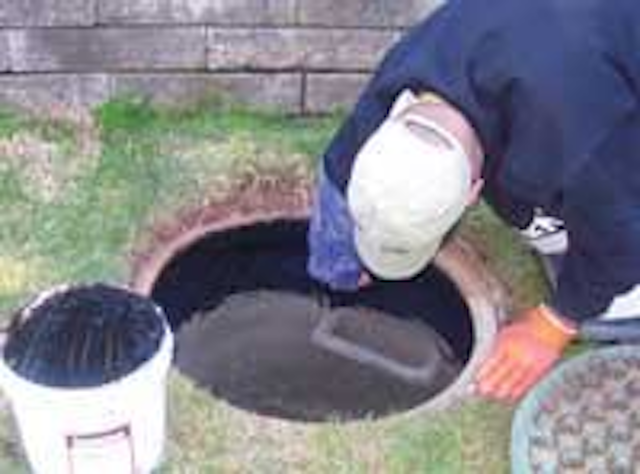 Click here to enlarge image
Sauereisen Manhole ChimneySeal No. F–88 is a chemical–resistant, elastomeric lining composed of a fiber–reinforced, asphalt–modified urethane. The system prevents the inflow and infiltration of groundwater into the chimney section of manholes. It also accommodates horizontal and vertical movement of the substrate due to freeze/thaw cycles. The lining can significantly reduce the cost of treating additional sewage volume that originates as inflow through voids and cracks along manhole grade rings and chimneys.
Sauereisen
Pittsburgh, PA
Tel: 412–963–0303
Web: www.sauereisen.com
Circle No. 241 on Reader Service Card
Pipe inspection system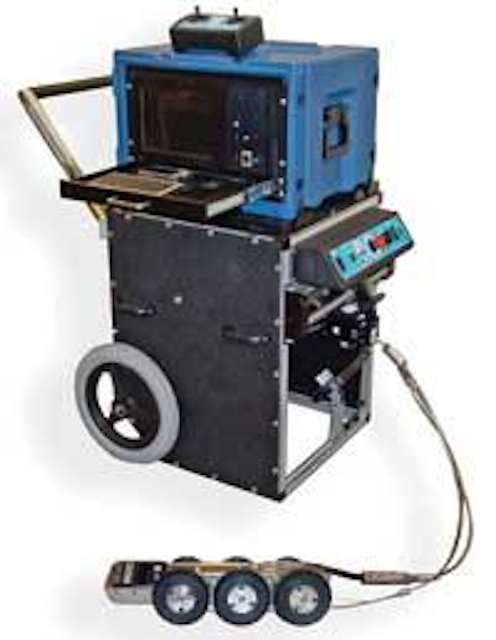 Click here to enlarge image
The K2 Series portable inspection system can be mounted in a wide range of vehicles, trailers, or used as a stand–alone system. Transport handles are built into the unit with an option for a collapsible heavy–duty handle and semi–pneumatic wheels to facilitate portability. The system is used with the Cues Steerable Pipe Ranger and OZII camera to traverse long distances/tough pipe conditions, and to facilitate ease of handling during insertion and retrieval.
Cues Inc.
Tel: 800–327–7791
Web: www.cuesinc.com
Circle No. 240 on Reader Service Card
Rotary cutters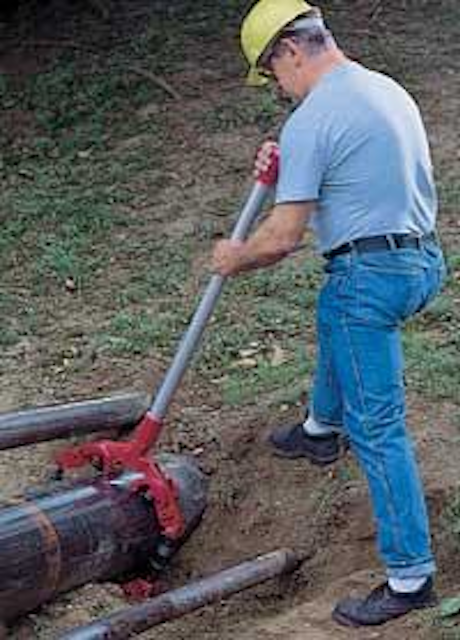 Click here to enlarge image
Reed Manufacturing offers Rotary Cutters™ and Low Clearance Rotary™ Cutters. The tools can be used to cold cut large diameter (6"–36") steel, most stainless steel, ductile, and cast iron pipe in close quarters. The low profile design of the LCRC models needs only 4" clearance for up to 16" pipe diameter, and only 8" clearance for pipe diameters above 16" on the RC models. Each cutter is supplied with a slip–on handle that is used to turn the cutter around the pipe in one direction.
Reed Manufacturing
Tel: 800–666–3691
Web: www.reedmfgco.com
Circle No. 237 on Reader Service Card
Clear PVC pipe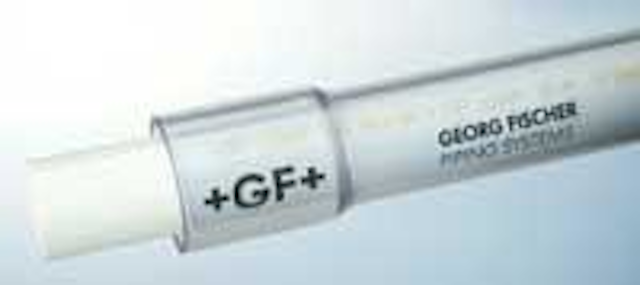 Click here to enlarge image
GF Piping Systems has introduced a new line of clear Schedule 40 PVC pipe for fluid applications requiring visual monitoring. The excellent clarity of the new clear PVC make it a choice for confirming flow direction in a pipe and fluid color changes or contamination within a system. It can also be used as secondary containment piping to provide a visual indication of system leaks. The clear PVC is available from stock in pipe sizes from 1" to 3" diameters in 10 foot lengths with bell ends.
GF Piping Systems
Tustin, CA
Tel: 501–490–7224
Web: www.georgfischer.com
Circle No. 242 on Reader Service Card
Directional drilling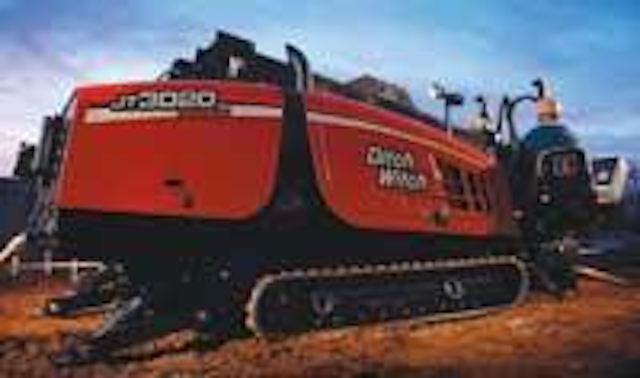 Click here to enlarge image
The Ditch Witch organization has introduced a horizontal directional drill that builds on the success of its JT2720 Mach 1 unit. The new JT3020 Mach 1 is an extended–range, self–contained machine with 30,000 pounds of pullback and the capacity to bore pilot holes up to 4.5" and backream diameters up to 12". It offers greater power, less noise, and an improved operator's station. The machine's fluid pump delivers 42–viscosity drilling fluid at 50 gallons per minute, improving efficiency.
Ditch Witch
Perry, OK
Tel: 800–654–6481
Web: www.ditchwitch.com
Circle No. 239 on Reader Service Card
Liner pipe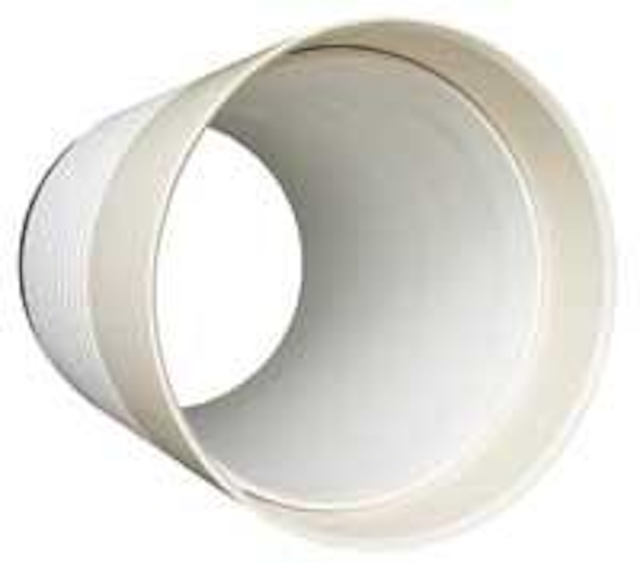 Click here to enlarge image
Contech Construction Product's A2™ Liner Pipe uses proven trenchless installation methods to slipline existing sewer lines without the disruptions associated with open trenching – while increasing productivity and lowering costs. With a Manning's "n" of .009, the pipe restores hydraulic capacity to a sewer. Its glossy–smooth interior allows the relined pipe to carry as much or more flow than the existing host pipe, even with diameter reductions.
Contech Construction Products
West Chester, OH
Tel: 800–338–1122
Web: www.contech–cpi.com
Circle No. 238 on Reader Service Card
Rubber expansion joints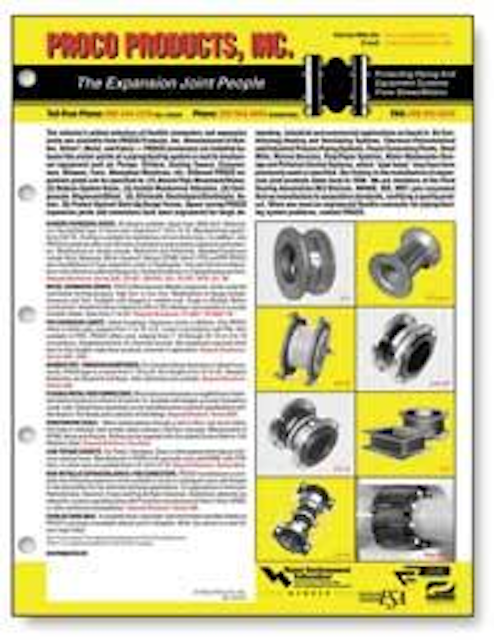 Click here to enlarge image
Rubber Expansion Joints can handle the thermal growth and excessive movements often found in pipelines. Proco Products offers a large inventory of expansion joints. The company's inventory sizes ranging from 1" to 72" in diameter and materials such as Chlorobutyl, EPDM, Neoprene, Nitrile, and Hypalon.
Proco Products
Stockton, CA
Tel: 800–344–3246
Web: www.procoproducts.com
Circle No. 243 on Reader Service Card
Pipe lining
Insituform Technologies® offers both trenchless gravity and pressure pipe solutions. The company's flagship cured–in–place pipe products for sanitary and storm sewers include iplus Composite™ pipe and iplus Infusion™ pipe as well as the traditional Insituform CIPP. iplus Composite pipe is the company's next generation CIPP, offering increased strength with less thickness, improving flow and capacity. iplus Infusion offers improved performance and a new wet out process. The company also offers its new Insituform Blue™ solutions for potable water and pressure pipes and a new iTAP™ system that allows operators to reinstate service connections without digging them up.
Insituform Technologies Inc.
Chesterfield, MO
Tel: 636–530–3329
Web: www.insituform.com
Circle No. 244 on Reader Service Card
Dismantling joint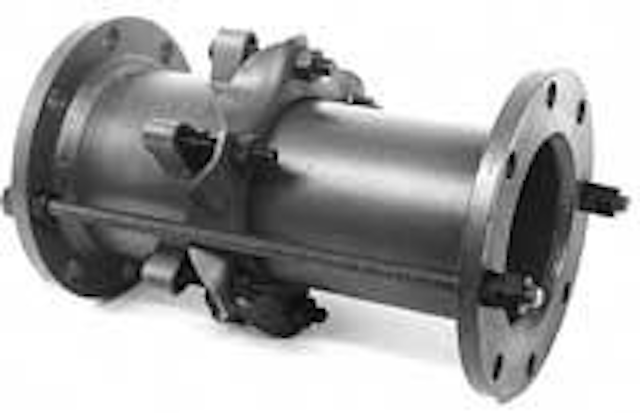 Click here to enlarge image
The Dresser Style 131 Dismantling Joint provides maximum flexibility when installing and maintaining flanged end pipe interfaces with check valves, gate valves, ball valves, pumps, blowers, meters, engines, compressors, various fittings and appurtenances. Allowing longitudinal adjustments in piping systems from 2" to 20", the Style 131 can be used anywhere that requires quick installation or removal. Fabricated in either carbon steel or stainless steel, the joints are available in any pipe diameter or pressure class with standard design flanges drilled to mate with AWWA Class B and Class D.
Dresser Inc.
Bradford, PA
Tel: 800–553–0750
Web: www.dressercouplings.com
Circle No. 247 on Reader Service Card
Test, repair products
Hurco Technologies offers two free videos that take users step–by–step through confined space ventilation and smoke testing. The company manufactures a full line of products to help municipalities and utility contractors test and repair sewer and water systems. Its Ripcord Liquid Smoker helps identify leaks in aging sewer systems. The company's Ripcord Ventilator creates a safe, unobstructed work area by removing dangerous gases, not diluting them.
Hurco Technologies Inc.
Harrisburg, SD Tel: 800–888–1436 Web: www.gethurco.com
Circle No. 249 on Reader Service Card
Insertion valve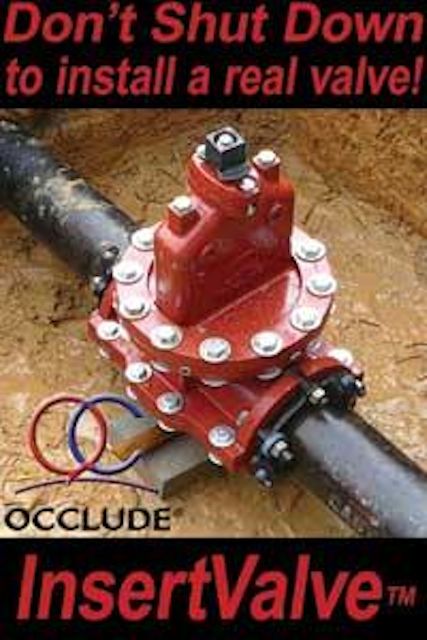 Click here to enlarge image
The engineers at Occlude have designed a resilient seated insertion valve of simple design that meets and/or exceeds the AWWA C515 valve specification. The valves can be installed into pipeline systems without a shut down and are capable of handling working pressures up to +250 psi. By removing a complete section of pipe and stocking a single valve body, users have a unique valve that will insert into steel, PVC, C–900, cast iron, ductile iron and A/C by using interchangeable side glands that mate the valve body to the pipeline.
Occlude
Murrieta, CA Tel: 877–622–5833 Web: www.occlude.com
Circle No. 251 on Reader Service Card
Polymer mortar pipe
Click here to enlarge image
Hobas has expanded its product line up to 110" in diameter. Acceptance is also expanding along with size of the pipe and it can be found in the infrastructures of most U.S. municipalities. The pipe is suitable for sliplining, jacking, microtunneling and all other installation methods for new construction and rehab. The company now produces pressure and gravity pipes from 18" to 110", plus tee–base manholes, elbows and other specialty items to fit.
Hobas Pipe USA
Houston, TX
Tel: 800–856–7473
Web: www.hobaspipe.com
Circle No. 250 on Reader Service Card
Plastic pipe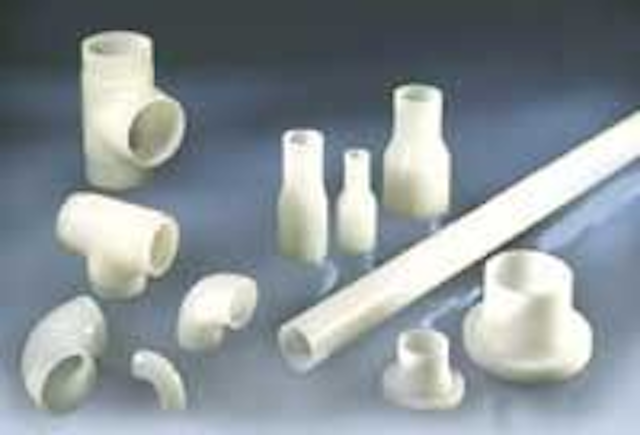 Click here to enlarge image
Asahi/America offers the Ultra Proline Halar piping system. Successfully tested and currently installed in sulfuric acid applications, the piping provides a reliable solution to systems where 98+% sulfuric acid is used. Its chemical resistance is superior to that of other plastics such as PVC, PP and PVDF. Compared to carbon steel pipe it is virtually maintenance free.
Asahi/America Inc.
Malden, MA
Tel: 781–321–5409
Web: www.asahi–america.com
Circle No. 277 on Reader Service Card
Abrasion resistant pipe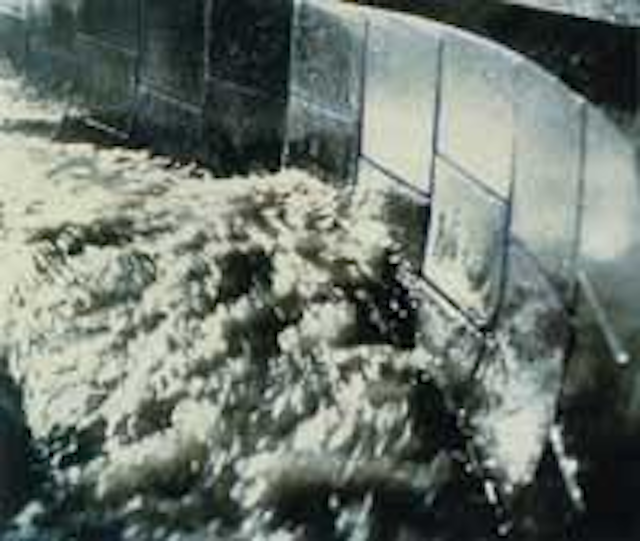 Click here to enlarge image
Abresist piping is tougher than the grit or sludge conveyed in wastewater plants. The company's basalt lined piping lasts five times longer than ½" cast iron. Pipes, elbows and fittings are custom engineered for each application and can be provided in a variety of end connection arrangements to retro–fit into existing systems or install in new ones using flanges, grooved couplings, compression couplings or welded attachment. Many paint systems can be applied to the carbon steel outer casing. The pipe is suited for slurries or pneumatic systems, pressure or vacuum conditions.
Abresist Corp.
Tel: 800–348–0717
Web: www.abresist.com
Circle No. 278 on Reader Service Card