NEW PRODUCTS
Electronic Systems Design has developed the ESDI Model 250 low-cost RO Control Board.
Sep 1st, 2005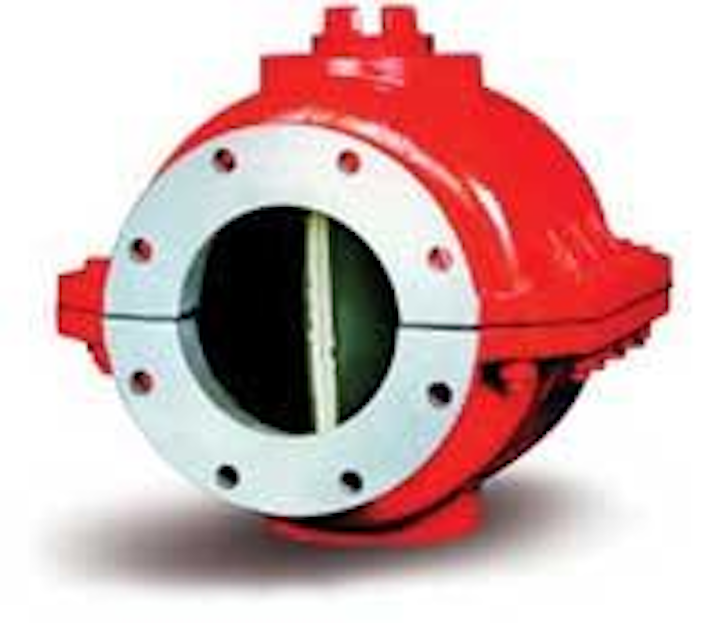 RO control system
Electronic Systems Design has developed the ESDI Model 250 low-cost RO Control Board. The controller sells for only $49 and performs all of the functions needed to operate a RO water purification system. Its microprocessor-based design will work with both high-pressure and low-pressure RO systems and incorporates several automatic flush cycles to help improve the life and performance of RO membranes. For example, the membrane is flushed each time the system is started and stopped, periodically during water processing and periodically while the system is idle.
Electronic Systems Design Inc.
San Fernando, CA
Tel: 818-365-0864
Web: www.esdi.net
Check valves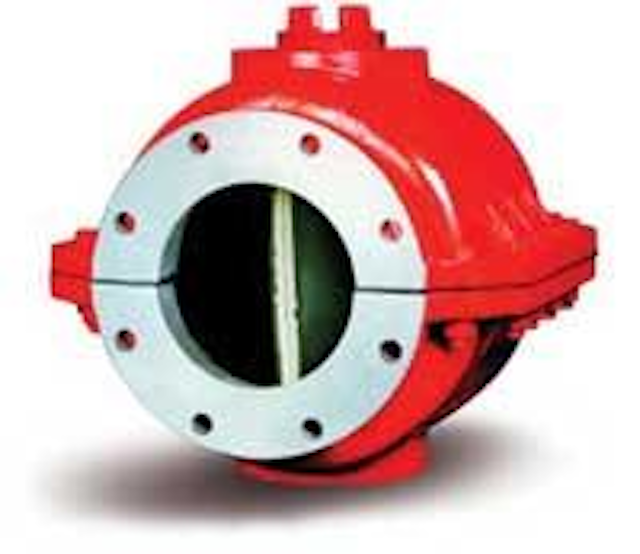 Click here to enlarge image
Tideflex® Technologies' Series 39 InLine Check Valve provides reliable backflow prevention while handling abrasive materials, sewage, sludge and other difficult slurries. The rubber check sleeve opens with as little as one inch of working pressure and seals drop-tight with backpressure, creating a unidirectional shutoff mechanism. The 100% elastomer sleeve eliminates maintenance problems associated with swing check, lever-and-weight, lever-and-spring and flap designs.
Tideflex Technologies Inc.
Pittsburgh, PA
Tel: 412-919-0919
Web: www.tideflex.com
Titration workstation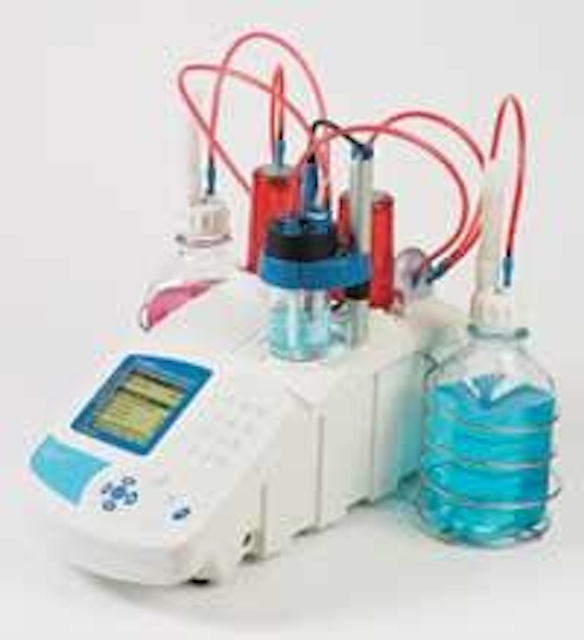 Click here to enlarge image
The TitraLab® 870 is the latest in a line of workstations from Radiometer Analytical. It combines a conductivity meter, biburette titrator, and pH/ISE meter into a compact system. The workstationt comes with everything needed for specific application(s), making it a versatile solution for water/wastewater analyses and samples that require direct pH and conductivity measurements along with titrations. Features include EPA approved methods, preprogrammed methods, GLP traceability, data storage, and automated analysis.
Radiometer Analytical
Loveland, CO
Tel: 800-998-8110
Web: www.radiometer-analytical.com
Sampling filter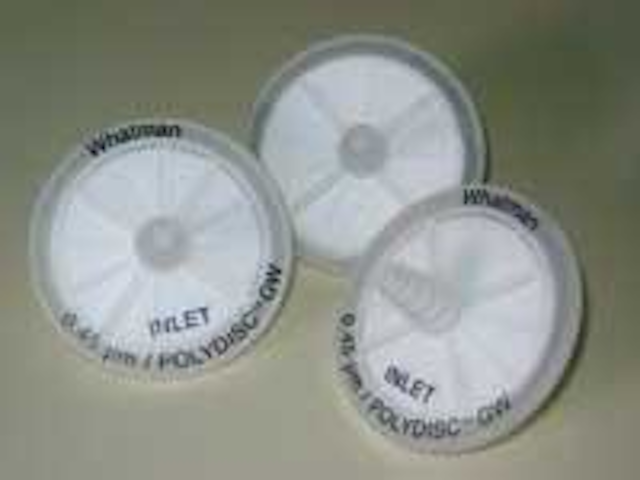 Click here to enlarge image
Polydisc GW, available from Whatman, is a ready-to-use filter specially designed for sample preparation of ground water samples for the analysis of dissolved heavy metals. The filter can be used in the field or in a lab for samples up to 200 mL and greatly simplifies the preparation of aqueous solutions for the analysis of dissolved heavy metals. These syringe filters feature a large filter area, improved flow rate and high dirt adsorption capacity.
Whatman
Florham Park, NJ
Tel: 800-942-8626
Web: www.whatman.com/water
NF, RO membranes
Koch Membrane Systems has received certification of compliance with NSF/ANSI Standard 61 for nanofiltration (NF) and reverse osmosis (RO) elements. These include the Fluid Systems® TFC®SR®2, TFC-S, TFC-HR, TFC-XR, and TFC-ULP® membrane types. Certification was provided by NSF International. The certified NF elements include both TFC-S "Softening" and TFC-SR2 "Selective Rejection" membrane types.
Koch Membrane Systems Inc.
Wilmington, MA
Tel: 888-677-5624
Web: www.kochmembrane.com
Polyurethane coating
Madison Chemical has introduced a new polyurethane coating system that saves the time and cost associated with blasting back to bare metal during maintenance cycles. The polyurethane system, called "FusionClad"™, is made up of a basecoat of aromatic polyurethane followed by a weather-resistant aliphatic polyurethane topcoat.
Madison Chemical Industries Inc.
Milton, Ontario
Tel: 905-878-8863
Web: www.madisonchemical.com
Control valves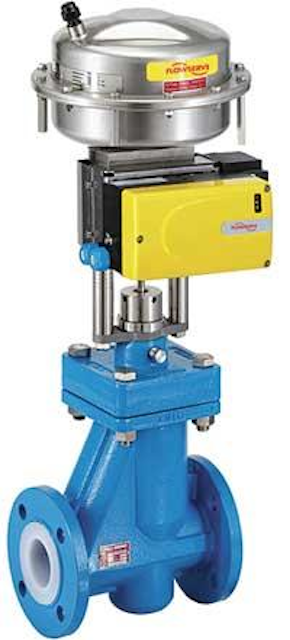 Click here to enlarge image
Flowserve Kämmer 032000 and 132000 Series control valves are a solution for chemical feed systems in water treatment plants. Both valve series are noted for their ability to withstand acid corrosion while providing precision control. The 032000 Series is machined from barstock elastomer materials, including PP, PVC, and PVDF, and is available in ½" to 2" sizes. The 132000 Series (pictured) has a PFA-lined valve body and is available in ½" to 4" sizes.
Flowserve Kämmer
Pittsburgh, PA
Tel: 412-787-8803
Web: www.flowserve.com
Barrel adapter
Dosmatic has released the Barrel Adapter, which will fit any standard drum up to 55 gallons. Set up and removal requires only common hand tools. It is compact and because it is a universal adapter it can be moved from barrel to barrel if necessary, eliminating the need to transport the drum from location to location. Included in the kit is a long suction hose that will reach to the bottom of a 55 gallon barrel. As with all the company's injectors there is no need for electricity which allows operators to take the adapter and unit to any location with a water source.
Dosmatic U.S.A./International, Inc.
Carrollton, TX
Tel: 972-245-9765
Spherical connectors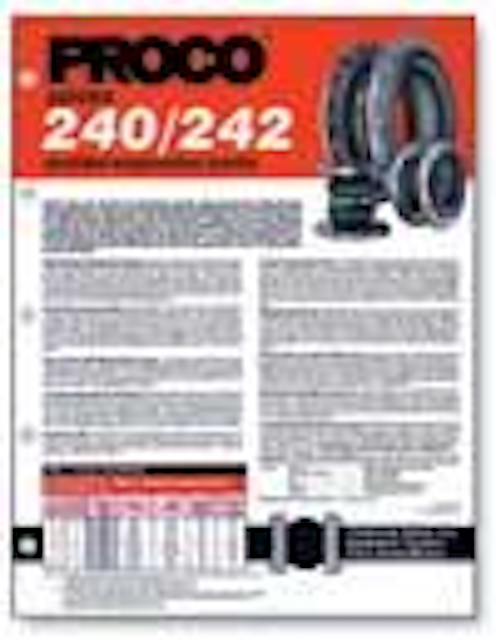 Click here to enlarge image
Proco Products' Style 240/242 rubber expansion joints are suitable for use in wastewater treatment systems. Their unique spherical arch allows fluid to flow smoothly in sludge & slurry lines without sediment build-up in the arch, and their Pressure/Temperature capability makes them a match for all equipment used in blower lines. The style 240/242 is readily inventoried in Neoprene and EPDM, and also carried in other elastomers such as: Hypalon, Buna-N, and Chlorobutyl.
Proco Products Inc.
Stockton, CA
Tel: 800-344-3246
Web: www.procoproducts.com
Actuator/positioner
USFilter Wallace & Tiernan Products has announced a new direct mA arrangement of the automatic V-notch positioner used with its gas feed systems and automatic stroke length actuator for its metering pumps. The actuator/positioner accepts a 4-20 mA input signal directly from a remote manual control station, SCADA, or other centralized control system. No intermediate controller or signal conditioner is required. In addition, an integral, fixed dosing function provides for direct input from a flow transmitter.
USFilter Wallace & Tiernan
Warrendale, PA
Tel: 856-507-9000
Web: www.usfwt.com
Process controller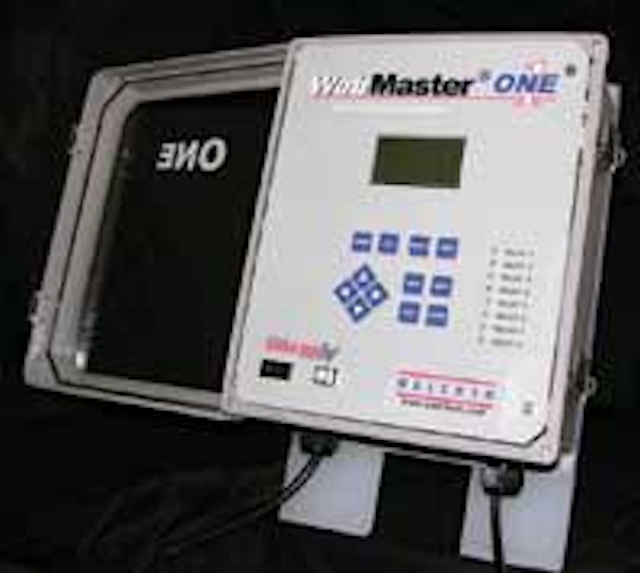 Click here to enlarge image
Walchem introduces WebMaster One®, an online process controller suitable for use in the water and wastewater treatment industry. The controller connects with USB plug and play, Ethernet for LAN, modem, or cell modem using the latest global standard digital technologies such as CDMA, GPRS, and GSM, used by most major cellular carriers. Users are able to monitor conductivity, pH and ORP as well as any 4-20 mA and digital inputs such as liquid level, corrosion, inhibitor concentration, temperature and pressure using the Internet and the company's patented ShoulderTap® Connectivity-on-Demand technology.
Walchem Corp.
Holliston, MA
Tel: 508-429-1110
Web: www.walchem.com
Ozone water systems
Pacific Ozone Technology has increased the ozone output capacity for each of the ICS series ozone water systems. The series is a line of compact, fully integrated ozone contact systems using the company's Enhanced Mass Transfer™ (EMT™) ozone injection technology. The series is powered by air-cooled SGC Ozone/Oxygen Generators, combined with an EMT™ ozone mass transfer/dissolving and mixing system and POT ozone off-gas destructor. The generators use patented Floating Plate Technology™, which increases ozone outputs from 15 to 30g/hr. The systems include an onboard oxygen concentrator together with heavy duty oil-less air compressor. The use of single power, water inlet and dissolved ozone water outlet connections simplify installation. Standard controls include: 0-100% variable power control, feed gas and reactor backpressure control, and a digital power reference signal.
Pacific Ozone Technology
Benicia, CA
Tel: 707-747-9600
Web: www.pacificozone.com
RF modems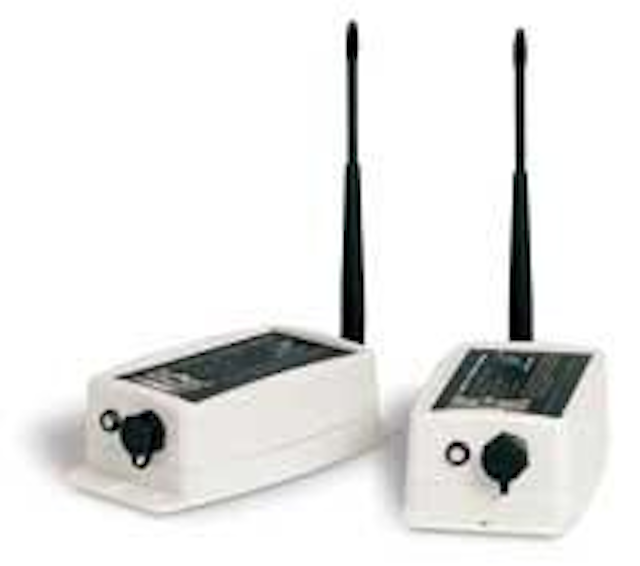 Click here to enlarge image
AeroComm offers the ACE family of RF modems. ACE6490 and ACE6790 are housed in NEMA-4X enclosures designed to withstand extreme weather or other severe surroundings. Each product delivers variable output power up to one watt at 900MHz. The modems embed two distinct protocols to offer flexibility for rugged applications. ACE6790 uses dynamic peer-to-peer protocol for enabling mesh topology, while ACE6490 employs the company's signature server/client networking architecture.
AeroComm Inc.
Lenexa, KS
Tel: 913) 492-2320
Web: www.aerocomm.com
Motor control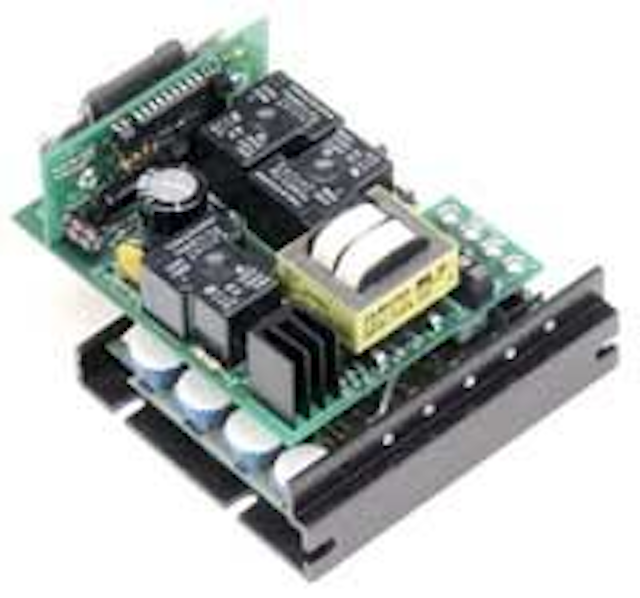 Click here to enlarge image
The 130 Series reversing control from Dart Controls uses the company's zero-speed detect and solid state dynamic braking circuits. These circuits eliminate the contact arcing and failed braking problems associated with other reversing and dynamic braking controls. Its zero-speed detect circuit also eliminates motor plug reversing problems. In the event of a power loss or emergency stop condition, the 130 Series control will drop into a dynamic brake condition to safely bring the motor to a stop and remain there until power is reapplied and a run condition is recognized.
Dart Controls Inc.
Zionsville, IN
Tel: 317-873-5211
Web: www.dartcontrols.com
Valve testing
E.H. Wachs recently introduced VITALS™ (Valve Information Tracking And Logging System). The system allows utilities to capture valuable information on the health of their distribution systems at the valve. Using the system, utilities can log, record and update critical information on valve performance and position including valve ID, date, time, valve latitude and longitude, highest valve torque, number of turns and up to 100 user-defined comment fields.
E.H. Wachs Co.
Wheeling, IL
Tel: 847-537-8800
Web: www.wachsco.com
Davit cranes
Thern davit cranes are now available in Grade 316 stainless steel. The cranes have all the power and portability of the company's standard davit cranes with increased corrosion resistance. Available in portable or stationary models, the davit cranes come in a variety of sizes and capacities. Each crane is fitted with a hand or power winch featuring a quick disconnect anchor, which allows operators to easily remove the cable from the crane while it is still hooked to the load.
Thern Inc.
Winona, MN
Tel:800-843-7648
Web:www.thern.com