PRODUCT SHOWCASE
Hoyt Electrical Instrument Works has released the Level 1000 & Level 2000 water level and temperature recorders.
Dec 1st, 2005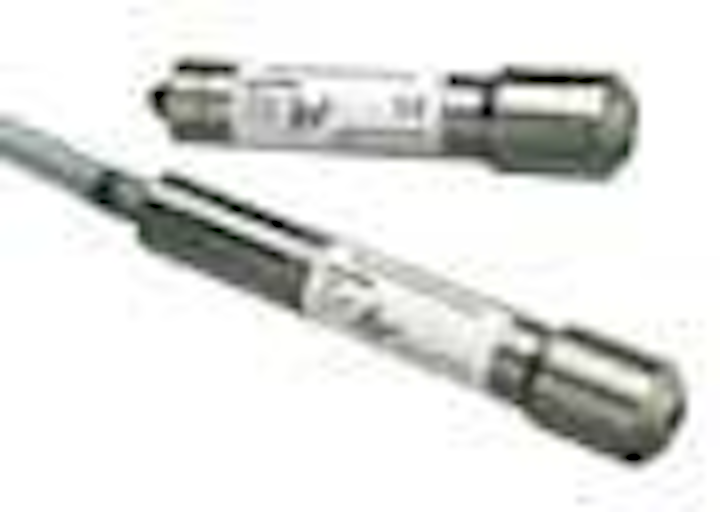 Level, temperature recorders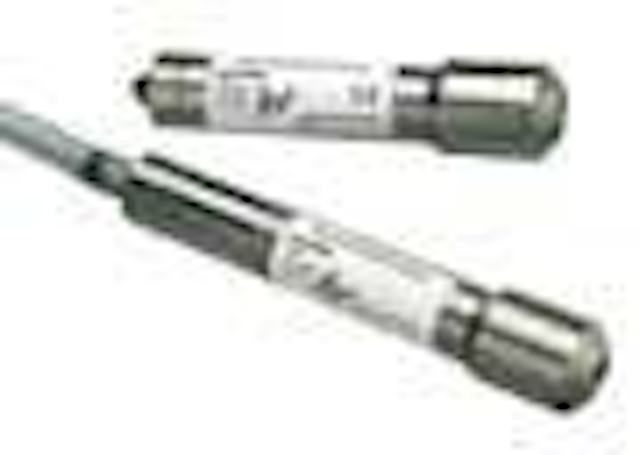 Click here to enlarge image
Hoyt Electrical Instrument Works has released the Level 1000 & Level 2000 water level and temperature recorders. Both are battery powered, stand alone, submersible water level and temperature recorder. The Level 2000 is vented. The all-in-one, compact, portable devices will measure and record up to 16,383 measurements per channel. The storage medium is non-volatile solid state memory, providing data security even if the battery becomes discharged.
Hoyt Electrical Instrument Works
Penacook, NH Tel: 603-753-6321 Web: www.hoytmeter.com
Submersible, dry-pit pumps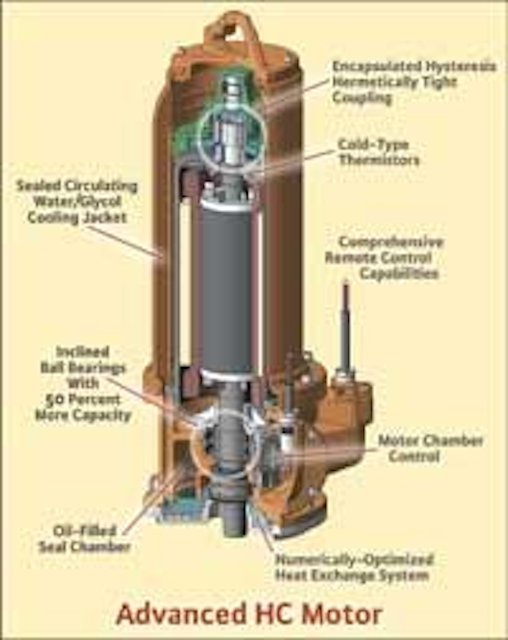 Click here to enlarge image
WILO EMU submersible and dry-pit pumps are now available with the new HC motor incorporating a magnetically coupled cooling circulation system. The motor has been given the 'HC' designation because its motor chamber is hermetically sealed against any form of contamination and is independently cooled. This advancement is made possible through the magnetic transfer of torque to the cooling system impeller across completely independent chambers. In no case does the pumped liquid penetrate the coolant circuit. The new HC motor was introduced in North America at the 2005 WEFTEC event in Washington, DC, and is now available for all WILO EMU submersible and dry-pit pump applications in sizes ranging from 7.4 horsepower to 31.5 horsepower.
WILO EMU USA, LLC
Thomasville, GA
Tel: 866-476-0323
Web: www.wilo-emu-usa.com
Backflow assemblies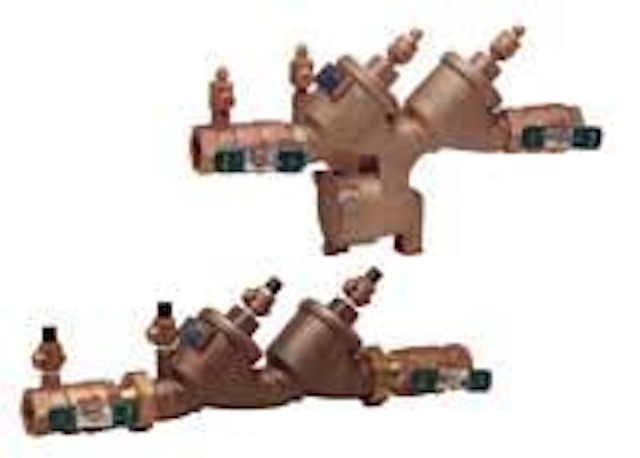 Click here to enlarge image
Ames Fire & Waterworks has introduced its new 200B Double Check Valve Backflow Assemblies and 400B Reduced Pressure Zone Backflow Assemblies. These bronze assemblies are available in sizes ½"-2". Both assemblies are compact and designed to provide streamlined flow and low pressure loss. Their chloramine resistant elastomers provide a long life in varied water conditions. Top entry covers allow each check to be serviced independently and provide full access to internal check valve components and the reversible seat disc rubber extends check valve life.
Ames Fire & Waterworks
North Andover, MA
Tel: 800-617-3274
Web: www.amesfirewater.com
Datalogger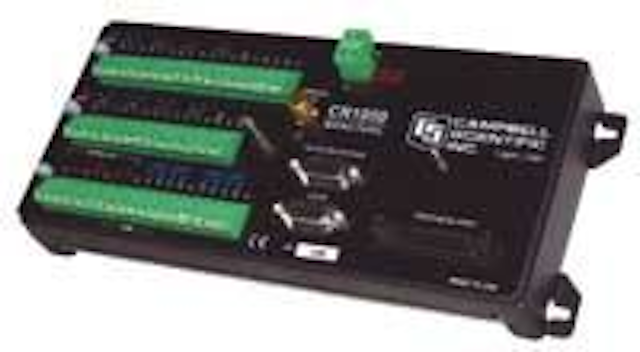 Click here to enlarge image
The CR1000 is Campbell Scientific's newest datalogger. It retains the versatility of its predecessor, the CR10X, and provides increased memory, more measurement channels, and multiple telemetry options. When used as part of a data acquisition system, the logger provides measurement and control functions. A complete CR1000-based system for hydrologic monitoring applications would include a 12v power supply, weatherproof enclosure, water level and water quality sensors, programming/communications software, and communication peripherals. The logger allows for multiple measurement and control peripherals and sensor connections.
Campbell Scientific Inc.
Logan, UT
Tel: 435-753-2342
Web: www.campbellsci.com
Injector pumps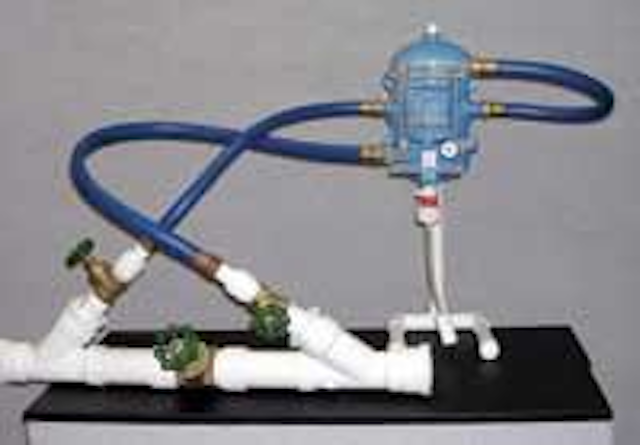 Click here to enlarge image
Results of recent testing at Chemilizer's research laboratory indicate that the performance range of the company's CP33 water driven injector pumps is from 20 gpm to well in excess of 100 gpm with minimal impact on system flow rate. Test results indicate that the CP33 controlled bypass approach, which is unique in the industry, maintains an appropriate level of injection even when water flow varies up or down. According to the report, tests were made using large diameter piping and high flow meters and appropriately sized gate valves. The impact on the system water flow rate at the lower levels of injection is negligible and even at the highest level of injection, the report stated the "loss" in system gpm was only 7% to 10%.
Chemilizer Inc.
Largo, FL
Tel: 800-234-7211
Web: www.chemilizer.com
Variable frequency drives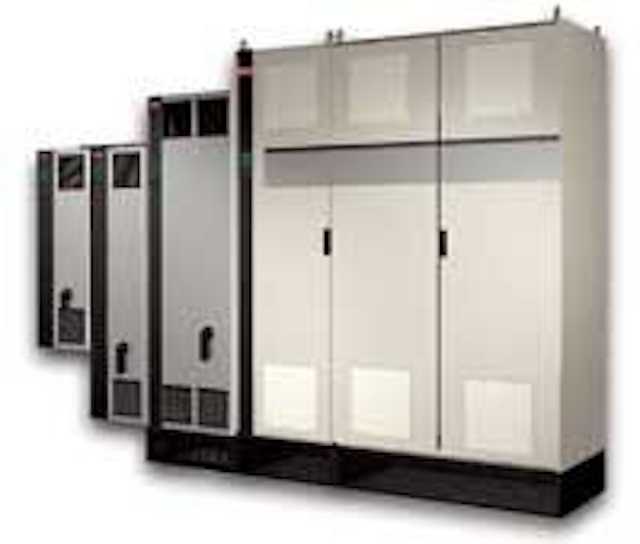 Click here to enlarge image
Danfoss has introduced a new high power platform for VLT® 8000 Aqua series variable frequency drives. Specifically engineered for the unique demands of water and wastewater applications, the new drives are available in 125-600 HP / 90-200 kW (380-500 vAC) and 50-400 HP / 45-400 kW (525-690 vAC). The drives provide variable or constant torque operation at 98% operating efficiency. They are available in two frame sizes with Chassis/IP00, NEMA1/IP21 or NEMA12/IP54 enclosures, which have the smallest available footprint of the world's top five competitive units. Modular construction allows users to buy only what is needed, and operating software and options facilitate retrofitting.
Danfoss Water & Wastewater
Milwaukee, WI
Tel: 800-621-8806
Web: www.namc.danfoss.com
Stormwater filtration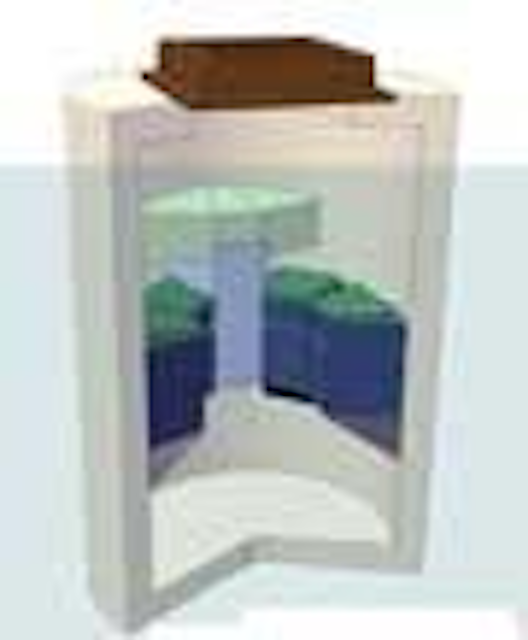 Click here to enlarge image
The UpFlo Filter™ is the latest addition to Hydro International's family of stormwater management products. The upflow, dry filter system prevents anoxic environments and leaching of dissolved pollutants. It uses a specialized filter media that targets site-specific pollutants. The system is high capacity yet compact, with clear access for maintenance. It is ideal for retrofit or new construction.
Hydro International
Portland, ME
Tel: 207-756-6200
Web: www.hydro-international.biz
Pump grit shield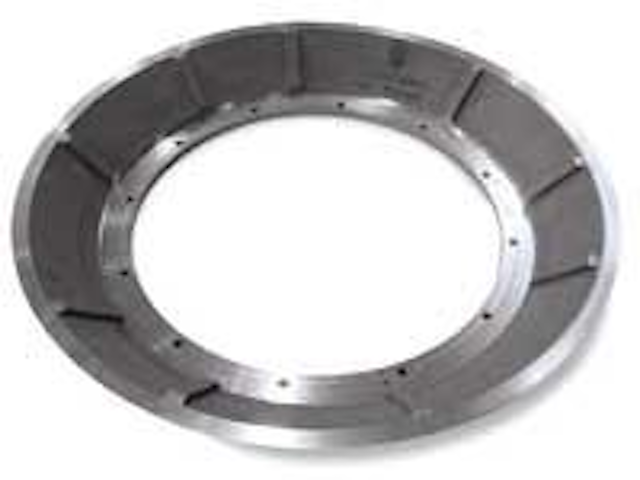 Click here to enlarge image
Sometimes pumps suffer from erosion adjacent to the wear ring due to grit trapped on the high pressure side of the ring. That grit can become an abrasive slurry rotating at half the pump speed, eating away at the fronthead. To avoid upgrading the fronthead or casing to tougher stainless alloys or high chrome, Fairbanks Morse has developed the Grit Shield. Heat treated to 600 Brinell and interchangeable with a standard wear ring, this is a cast stainless skirt covered with "speed bumps" that break up rotational patterns of the slurry, expelling debris back into the flow stream.
Fairbanks Morse Pump
Kansas City, KS
Tel: 913-371-5000
Web: www.fmpump.com